When it comes to Bluetooth speakers, buyers tend to gravitate towards brands like JBL, Sony, and Bose, which offer an excellent audio output and a pleasing music experience, but they are not as pleasing on the pockets as they are on the ears. On the other hand, going for a budget speaker often means sacrificing audio quality on one or the other parameters, but there are a few options out there which offer a good value for money.
Today, we have one such device from Energy Sistem, a Spanish company which has just set foot in the Indian market with its range of Bluetooth speakers, one of which is the portable Music Box 5 that we are going to review. The Music Box 5 is listed for Rs. 3,999 on the official company website, but can be purchased at just Rs. 3,250 from Amazon. Even though the price point is quite lucrative, it is also one of the most crowded categories with cut-throat competition. So, let's test how the Music Box 5 performs, and check whether it can beat the affordable offerings from established brands which sell like hotcakes despite some grave shortcomings.
Energy Sistem Music Box 5 Specs
Before we delve into details about how the Music Box 5 performs, let's have a look at its specs:
| | |
| --- | --- |
| Speakers | 2 x Dynamic full range stereo |
| Output | 10W |
| Frequency Response | 60 Hz ~ 18 KH |
| Sound | Stereo Sound 2.0 |
| Signal to Noise (SNR) Ratio | >90dB |
| Total Harmonic Distortion (THD) | <1% |
| Bluetooth | v4.1 |
| Battery | 2,000mAh Li-Polymer |
| Battery Backup | 20 Hours |
| Wired Connection | 3.5mm |
| Charging Port | Micro USB |
| Price | Rs. 5,499 |
What's In The Box?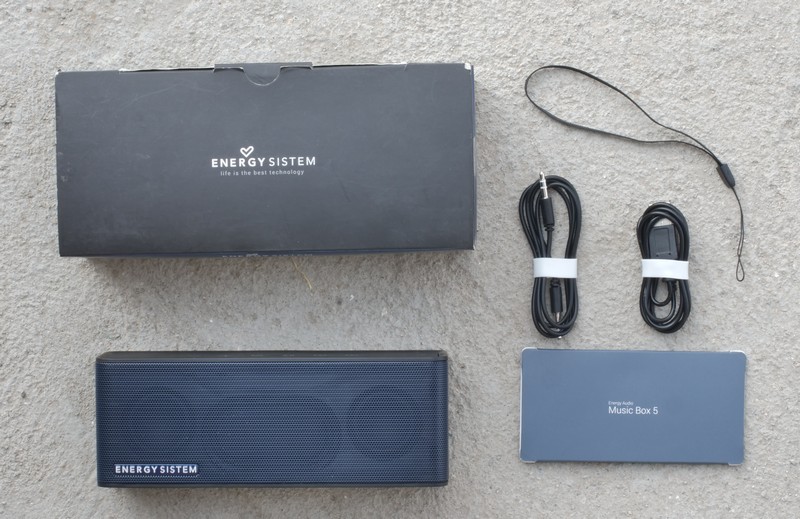 The Music Box 5 Bluetooth speaker comes packaged inside a fairly ordinary-looking cardboard box with Energy Sistem branding and logo on the top and front face. Inside the box, one can find the Bluetooth speaker wrapped in a plastic bag, and beneath it is the paperwork which consists of some stickers, instruction manual, and a company card. Following is the complete set of accessories that come bundled with the Music Box 5 Bluetooth speaker:
3.5mm cable
USB cable
Nylon carrying cable
Design and Build Quality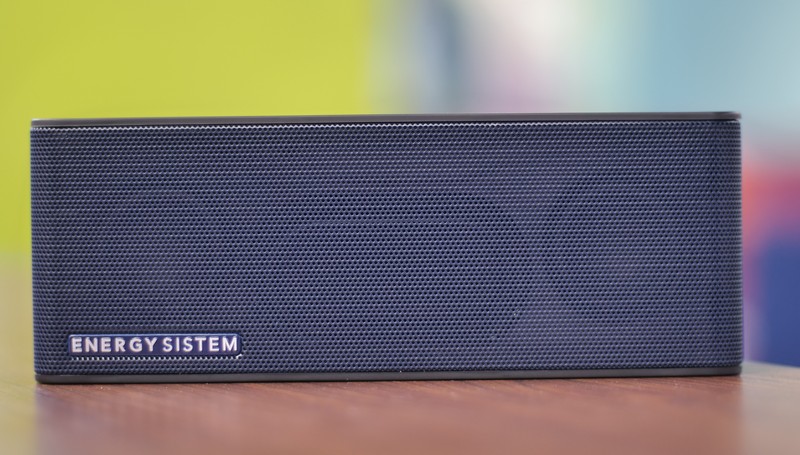 The dimensions of the Music Box 5 are measured at 182 x 53 x 66 mm and it weighs 470 grams, which is neither too light nor too heavy, but it does provide a very reassuring feel in the hands. As for the design, the speaker is a rectangular block with rounded edges and is wrapped on the four sides by a metallic mesh coated with a dark carbon blue paint, which looks quite understated, but is far from the gaudy and flashy neon shades of other Bluetooth speakers available in the market.
The top and bottom faces have a black layer of what appears to be a rubberized sheet with a matte finish, which offers a nice grip and imparts an anti-skid characteristic to the device.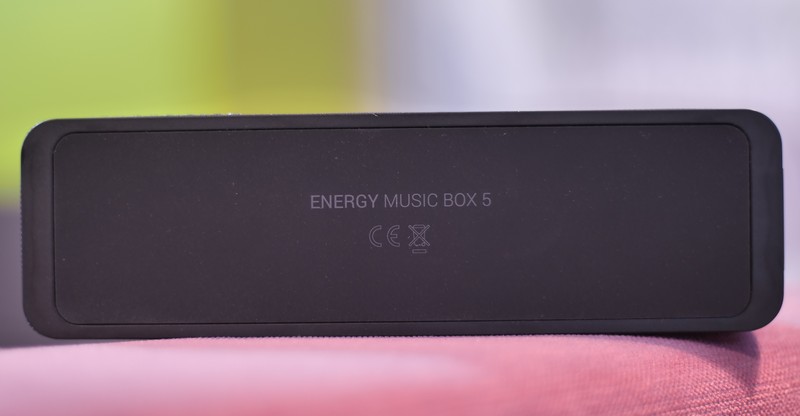 There is a flap at the back which covers the 3.5mm headphone jack and the USB port for charging, which fits quite securely to cover the slots to protect them from dust accumulation and liquid damage. At the top, there are buttons for playback and volume control, power on/off and connection switching, all of which provide a nice tactical response on clicking.
The Music Box 5 offers a package with a reassuring build quality and an understated aesthetic appeal, which is a huge respite from flashy designs and neon hues
All in all, build quality of the Music Box 5 is surprisingly good for a speaker in its price range, however, an IP-certification for protection against liquids would have been nice, especially when JBL and a few other brands offer such devices at a similar price point. A small but neat addition is the LANyard port at the top edge, which means you can hang the device in your shower or at any other place you want to enjoy your favorite songs.
Audio Quality
Now comes the parameter that is integral to the speaker's identity- audio output. But before we delve into details about how the Music Box 5 performs, let's have a look at audio parameters of the device:
2 x Dynamic full range stereo speakers
2 x Passive membrane radiators
10W output
Frequency response: 60 Hz ~ 18 KH
Stereo Sound 2.0
Signal to Noise (SNR) Ratio > 90dB
Total Harmonic Distortion (THD) < 1%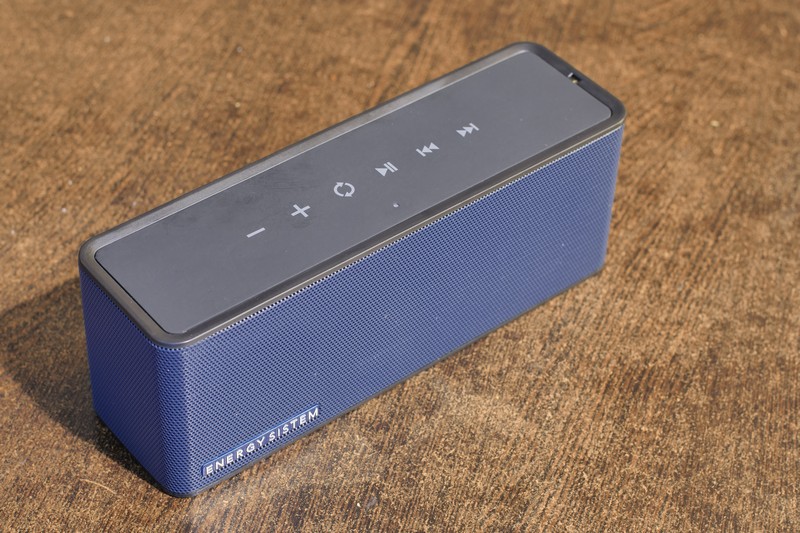 Now let's talk about how the Music Box 5 performs. First things first, the Energy Sistem device can get really loud, which is both a good and a bad thing. If you want to bring the Music Box 5 to your college dorm party, the device is loud enough to get all your friends grooving to the beats, and hey, a lot of people actually dig that extra punch of loudness.
But there is also a downside to that, as playing music at the highest volume levels not only drains the battery at a faster pace, but also deteriorates the sound quality, especially in case of bass-heavy songs or tracks with lots of musical instruments playing in the background.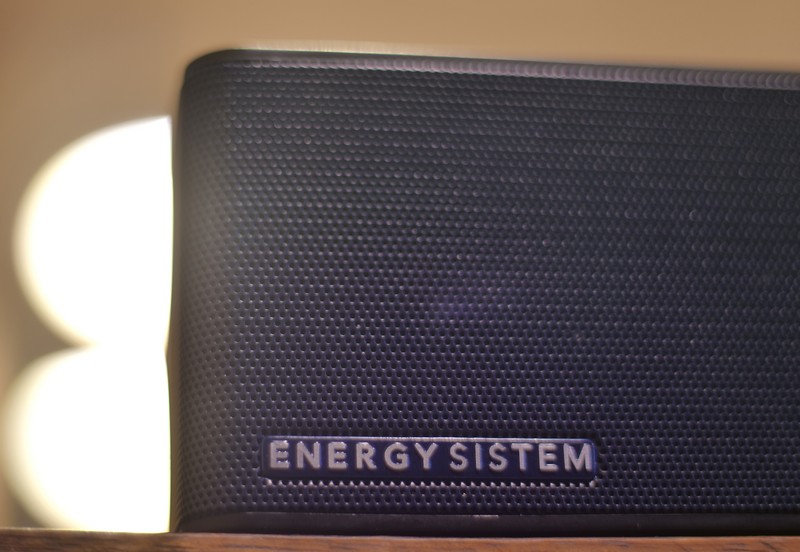 If you are a bass lover, the Music Box is definitely not the speaker for you. The speaker has two dynamic full range stereo speakers, one each on the front side and back side, with the front one accompanied by two passive membrane radiators. The whole set-up appears quite promising on paper, but the output is quite underwhelming. Bass-heavy tracks from bands like Jamie N Commons and 2Feet play well at low to medium volume, but as soon as you start cranking up the volume, the bass starts fading away.
Bass is definitely not the Music Box 5's cup of tea, as bass-heavy tracks lose audio clarity and background instrumental details, and also exhibit distortion at high volume levels
At this stage, not only voice clarity takes a hit, but also the background instrumental output starts distorting, creating a rather unpleasant music listening experience. In case of R&B music, the bass punch was weak with inconsistent playback output depending on the type of the song, but all in all, the experience is groovy enough to enjoy the songs, unless you nitpick.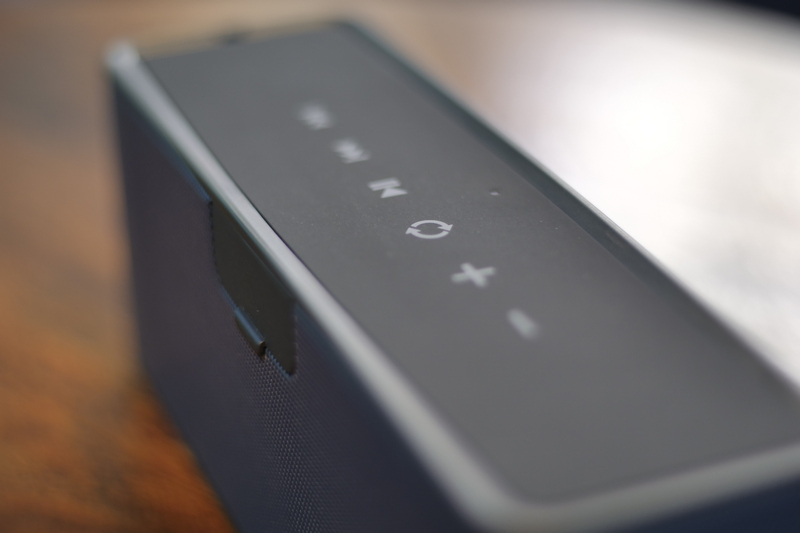 As far as rock music is concerned, especially those with guitar solos and riffs, the Music Box 5 hits a home run, particularly when the volume is kept below the 80% mark. I was quite surprised that not only vocal clarity was preserved and the sound felt natural, but also there was minimal distortion or muffling of the sound produced by the musical instruments playing in the background.
An inconsistent audio output is the biggest shortcoming of the device, as it struggles with bass-heavy sounds but aces the music from other genre.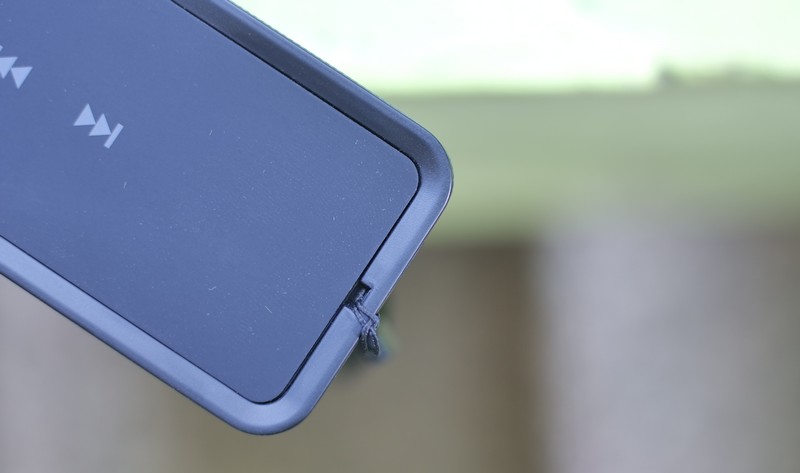 One of my colleagues, who is an audiophile, pointed that the raw vocal output is somehow enhanced in quality when the volume is cranked up for certain type of songs, which is unexpected, but a desirable trait nonetheless. Soulful tracks, country music and songs adhering to classical Indian music forms like Ghazal and Sufi music played nicely, with a surprisingly good audio quality, natural sound, decent clarity and minimal distortions.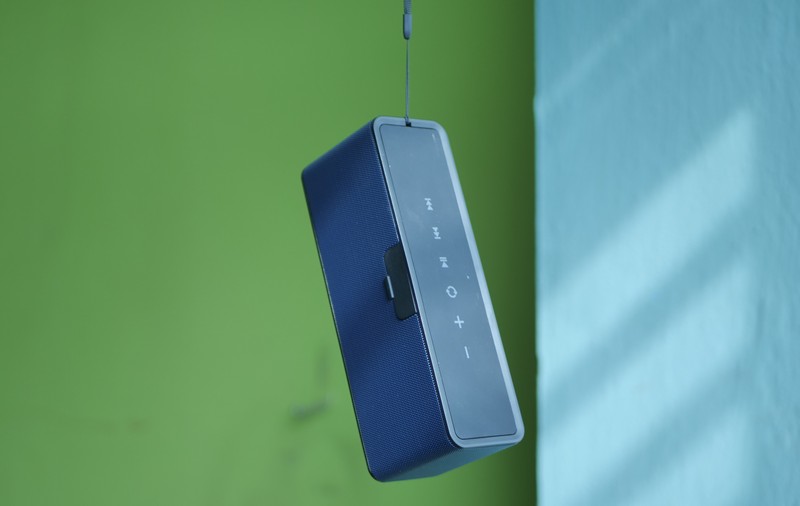 Another useful feature up the Music Box 5's sleeve is a built-in microphone, which means you can attend your calls without worrying too much about audio clarity, as the voice output is of acceptable quality for a Bluetooth speaker, but just don't expect a natural sounding output.
Connectivity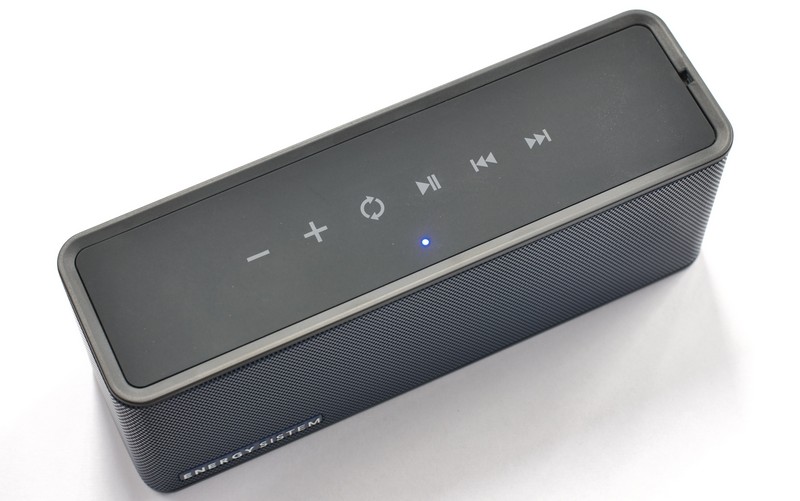 The device is not a treasure trove of connectivity options by any means, but it covers all the basics just right. At the back of the device, there is a 3.5mm jack alongside a USB port, both of which are securely covered by a rubber flap. As for wireless connectivity, the Music Box 5 supports Bluetooth v4.1 (Class II) which is claimed to offer a connectivity range of 10m.
We tested the device's wireless connectivity and discovered that the company's claim is somewhat true, as music playback was seamless for a distance of around 8m in our office, but beyond that, signal disturbance led to audio distortion and lagging. When we tested it outside in an open space, there were no issues with playback when the connected device was taken to the range limit of around 10m.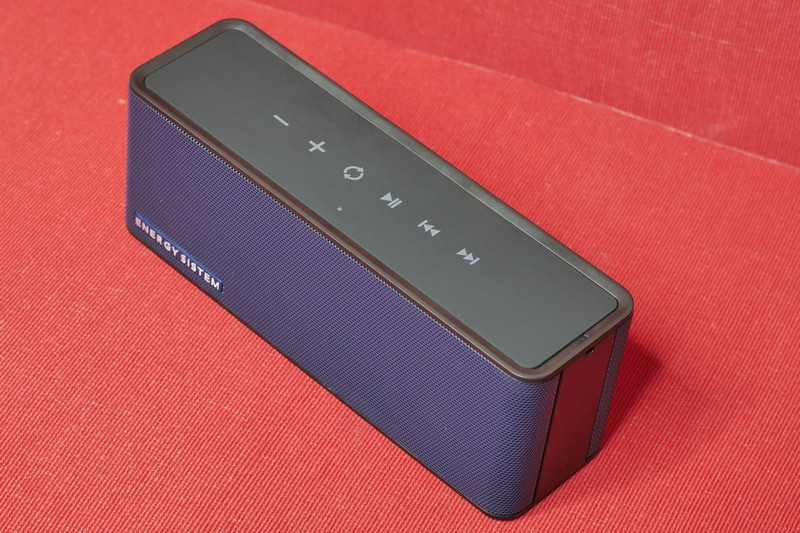 The connectivity process is quite fast and simple. Just power on the Bluetooth speaker and pair it via Bluetooth with your smartphone, tablet or PC. The pairing process is quite fast, and once the two devices are connected, an audible beep will remind you of the same. In order to switch from one device to another, just long press the 'refresh' button on the top to sever the existing Bluetooth connection, and pair it with another nearby device.
Battery Life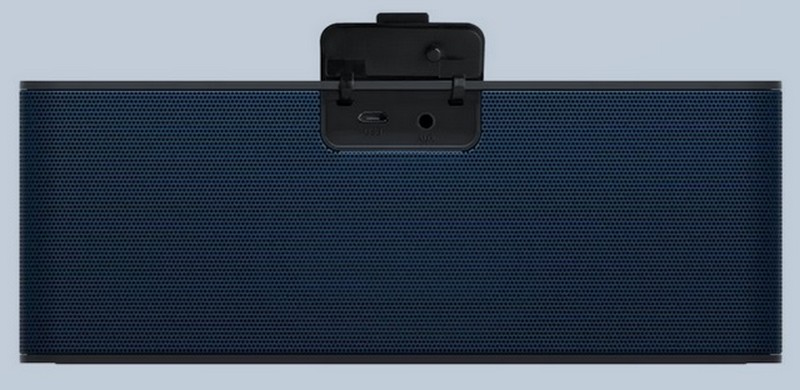 The Music Box 5 comes equipped with a 2,000mAh Li-Polymer battery which the company claims can be fully charged in 2.5 hours, and provide a battery backup of around 20 hours with moderate usage. In our testing, we found that the speaker's battery can be fully juiced up in a slightly higher time span of around 2.5 to 3 hours.
Battery life of the MusicBox 5 is undoubtedly in a higher tier among portable Bluetooth speakers of its size and price point
As for battery longevity in real life, I used the device for around a week and played music of different genre for a couple of hours every day at medium to high volume, without even having to charge it once. It is evident that the device can easily last somewhere in the ballpark of 15-16 hours, which is nothing short of impressive. But remember, if you are looking at continued music playback with the volume at max, the battery will drain a lot faster.
How It Stacks Against the Competition?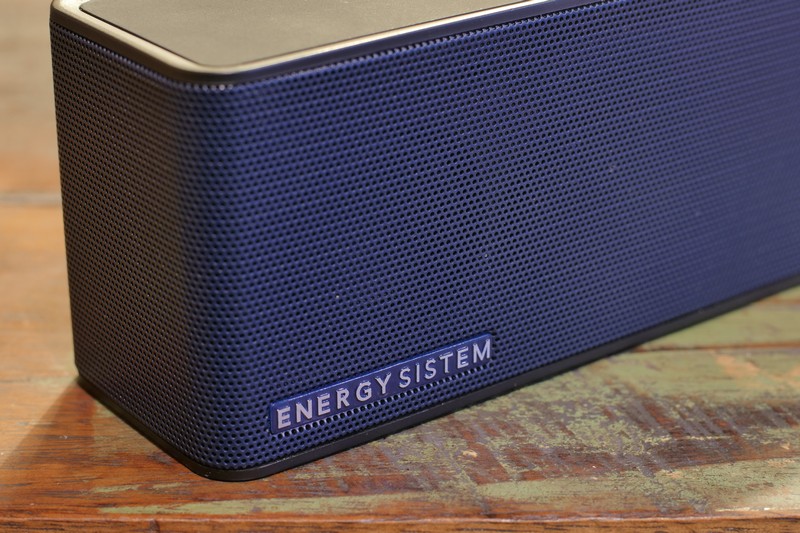 The Energy Sistem Music Box 5 is a decent Bluetooth speaker if you can get over the fact that it is from a brand which has just debuted in the Indian market, and is yet to garner enough word-of-mouth praise to compete against the established brands. If you are all for enjoying music at low to medium volume levels and can live with the sporadically inconsistent audio output and some sound distortion here and there, then the Music Box 5 is definitely worth a try.
If you talk about competition in the price range, the Music Box will go against the likes of the Sony SRS-XB10, the JBL Clip 2, the Ultimate Ears Roll 2 and the JBL Tune portable Bluetooth speaker, all of which are entry-level offerings but their overall performance is clearly inferior to that of the Music Box. You can also go for the JBL Flip 3 and the Ultimate Ears Wonderboom, but they cost nearly twice as much as the Energy Sistem device and still have some weak areas. Following are the strengths and weaknesses of the Music Box 5:
Pros:
Sturdy build with a minimalist design
Great battery life
Surprisingly good audio clarity and natural sound
Great value for money
Cons:
Inconsistent audio output
Low on bass
Sound distortion and loss of clarity at high volume levels
SEE ALSO: Audeara A-01 Review: Personalized Audio Comes at a Price
Energy Sistem Music Box 5 Review: Should You Buy?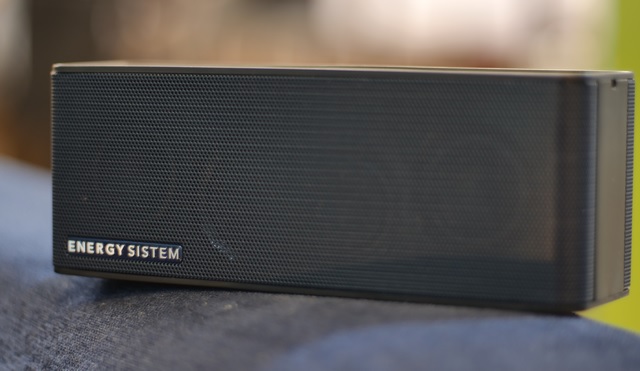 The Music Box 5 is a capable Bluetooth speaker which shines in most playback areas but falls flat in some, and this inconsistency in playback quality is the biggest undoing of the Energy Sistem device which has just debuted in India. Carrying a price tag of Rs. 3,250 on Amazon, the Music Box 5 faces hardly any competition from well-established brands, whose affordable Bluetooth speakers only provide a decent output but offer the all-too-important brand assurance, which many people crave. So yes, you might miss on the brand value, but you get the maximum bang for your bucks.
What the device lacks in bass, it more than makes up for it on the grounds of loudness, overall audio output, an excellent battery life and an affordable price tag, which redeem it from its shortcomings to a large extent. In my personal opinion, the Music Box 5 is one of the best Bluetooth speakers in its price range, and there is hardly any other device which can beat it on the cumulative score of raw audio quality, battery output and value for money.
Buy the Energy Sistem Music Box 5 on Amazon (Rs. 3,250)
---
Load More