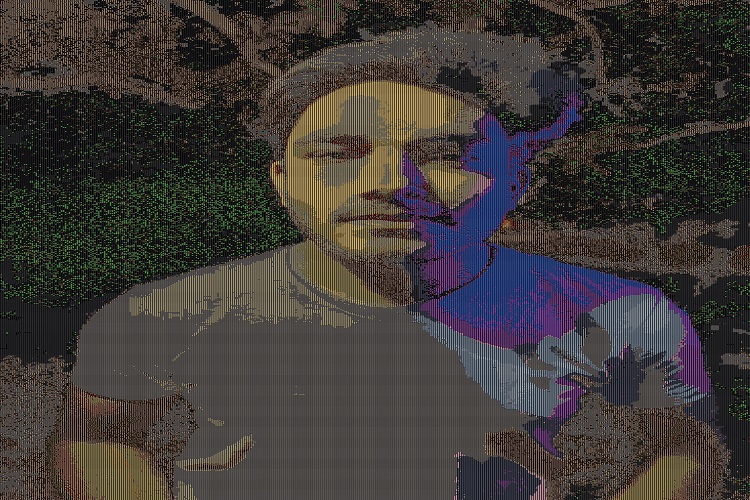 Unless you've been avoiding teens in social media, it is highly likely that you would have come across at least an image made of emojis. While the images may seem silly, it takes a lot of time and effort to create an emojified version of yourself from your existing selfie by choosing each emoji carefully to match the colors. To make this process simpler, a developer has come up with an app called Emojivision.
Emojivison is an app that lets users take emojified selfies. In simple words, the app lets you take selfies in the form of emojis. The app has a variety of zooming options in the viewfinder that allows you to choose the emoji density you want in your images.
The app generates images based on Flags, Clocks, Basic, Cubes, Black, Babies, Faces in the free version while variants like Traffic, Yee Haw, Spring, Vaycay, Xmas, Magic and much more are in the Premium version which can be unlocked with an in-app purchase for Rs.159.
While the output doesn't look much impressive when it is zoomed in, the outputs it generated when the images are zoomed out impressed me. If you're not in a mood to take new selfies, you can also choose one of your previous images from your gallery. Take a look at the sample images below to get an idea regarding what to expect from the app.
Speaking of the performance, the app managed to produce the outputs in milliseconds which encouraged me to test the app with other images in my gallery. While there is no technical info regarding how the processing is done under the hood, the app works just fine and did justice to the images I threw at it. Also, the app works offline which means the processing is done in your phone without being uploaded to any server.
Unfortunately, the app is available only on iOS right now. I wish the developer adds support for Android in the near future. So, what do you think of EmojiVision? Check out the app here and share your experience in the comments.
---