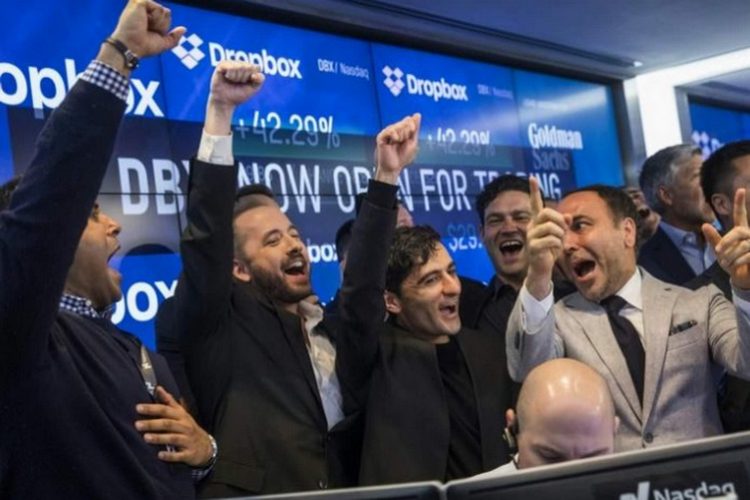 Dropbox recently filed for an IPO with the US SEC and entered the lucrative Wall Street market with 36 million shares up for grabs. The first day of stock listing on NASDAQ has now concluded, where the company's shares have closed at over 35% higher value than the initial offering, according to a Reuters report. The surging stock prices have helped the company raise $756 million, which is being touted as the most successful IPO ever behind Snap. 
Dropbox initially priced its stock at $21, and after the first day of trading, the cloud storage company's stocks closed at $28.48, recording a growth of more than 35%. Dropbox shares were already overpriced as the expected per-share cost ranged between $16 to $18 but the company opened its stocks at a slight premium, however, that didn't cause any trouble for the firm as traders rushed to invest in Dropbox.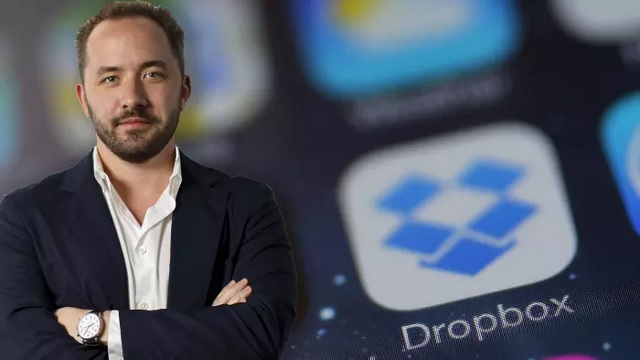 Listed on the Wall Street as DBX, the company initially had a market value of around $10 billion, and in less than half a day since the stocks went for sale, the firm's market value surged to around $12 billion. "We're ready, and this is a step that we've been working on for a while. We look at the iconic tech companies out there and most of them had even more impact after they went public" said CEO Drew Houston before the stocks opened for trading.
Following the IPO, the personal stake of Houston swelled to $2.7 billion, while co-founder Arash Ferdowsi's share now stands at $1.1bn. Dropbox has gone public with multiple classes of shares on the table, with the premium ones being reserved for top investors and executives to grant them more voting rights. Wall Street analysts have pointed that Dropbox's successful IPO will bode well for Spotify's début on the stock market, as the music streaming company has also filed for IPO and will begin the stock trade in the first week of April.
---