Character banners in Genshin Impact are the entities that bring both endless sorrow and make you feel elevated. Character banners are exactly what they sound like; They are the portal to unlocking limited, rare characters in Genshin Impact by spending an in-game currency called "Primogems." If the reason you've stumbled on this article is you want to know if your favorite character has arrived on the current banner characters because you're no longer active, or if you want to find out the next Genshin banners to start saving Primogems. Whichever might be the case, here are the current and next banners in Genshin Impact.
How do Genshin Impact Banners Work?
New character banners in Genshin Impact with two exclusive characters would be added to each version. There'd be two phases, each lasting 15 days and one phase having just one banner. However, as the character rooster grew and players demanded reruns of their favorite old characters, Genshin Impact added a second banner in each phase and now two exclusive characters appear in each phase. The pity is shared, meaning, if you're at 40 pity and wish on banner one, a wish on banner two would count as your 42nd wish.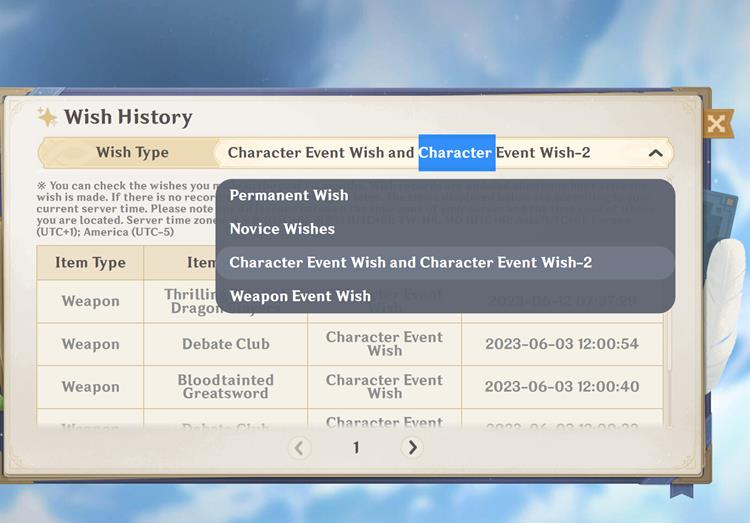 Each Genshin Impact version lasts 42 days give or take and that time is equally divided between both the character banner phases, i.e., 21 days or three weeks for one phase and the same duration for the other banner. Although, there has been an instance where new banners weren't added and players were stuck with the Ayaka banner for months, and that was due to the Covid breakout in China.
As for the weapon banner, each phase still only has one weapon banner with the signature weapons of both characters in phase one. Besides, the permanent banner remains the same.
Genshin Impact 3.8: Current Character and Weapon Banners
The current phase of version 3.8 banners has Sangonomiya Kokomi and Wanderer with their signature weapons — Everlasting Moonglow and Tulaytullah's Remembrance, respectively. The current limited-character banners end in about two weeks.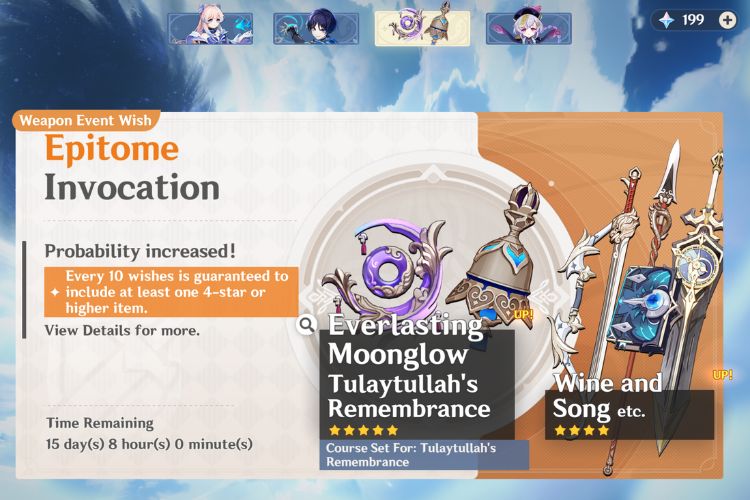 Version 3.8 is the latest in Genshin Impact and it's currently in its second phase. The first phase of the Genshin Impact 3.8 limited banner consisted of Eula and Klee alongside their signature weapons on the weapon banner — The Song of Broken Pines and Lost Prayer to the Sacred Winds.
As for the four-star characters on both character banners, they're:
The four-stars weapons on the current weapon banner are:
Wine and Song
Lion's Roar
The Bell
Dragon's Bane
Favonius Warbow
The permanent character and weapon banner in Genshin Impact remains the same with the latest addition being Dehya and Tighnari in 3.x. Although, more characters are expected to be added to the permanent banner once Genshin Impact version 4.0 arrives.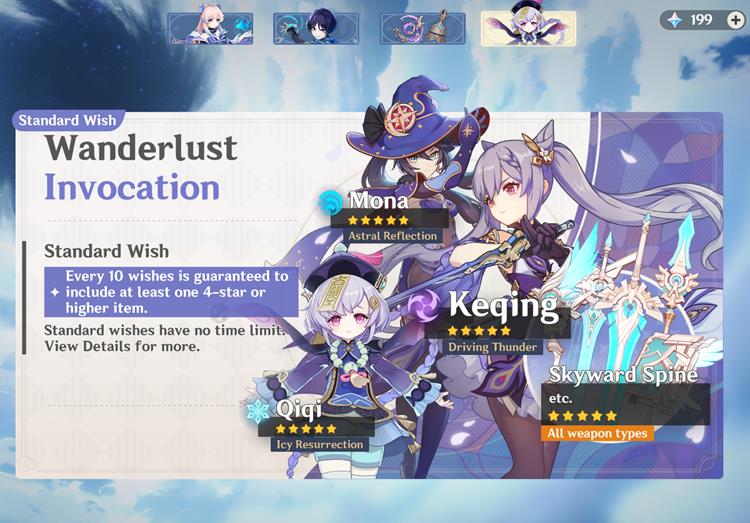 Here are all the five-star characters you can get from the Genshin Impact permanent banners by spending Acquaint Fates.
Dehya
Tighnari
Diluc
Jean
Mona
Keqing
Qiqi
Here are all the five-star weapons you can get from the permanent banner:
Skyward Atlas
Skyward Bow
Skyward Spine
Skyward Pride
Skyward Blade
Amos' Bow
Lost Prayer to the Sacred Winds
Primordial Jade Winged Spear
Wolf's Gravestone
Aquila Favonia
As for the four-stars, you can get every four-star character or weapon that's currently in the game.
Genshin Impact Next Banners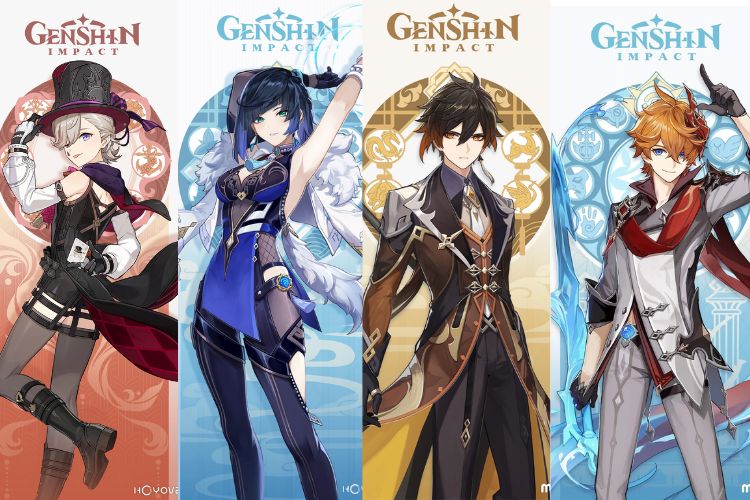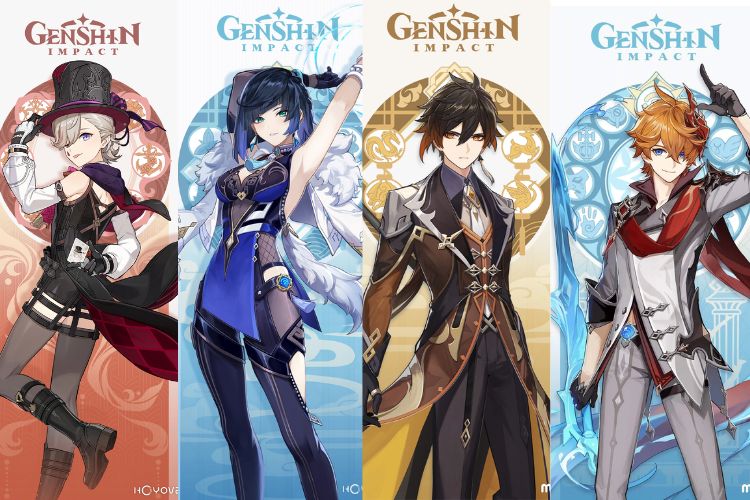 Genshin Impact 4.0 will introduce a new five-star character from Fontaine, Lyney alongside Yelan for phase one, and the phase one weapon banner will bring their signature weapons — The First Great Magic and Aqua Simulacra. The second phase banner in Genshin Impact 4.0 will feature Zhongli and Childe with their signature weapons — The Vortex Vanquisher and Polar Star.