On Internet, visual content is more share-able than text and that's why infographics and videos outperforms text. Big brands have realized it already and they have been publishing a lot of high quality infographics every then and now, but for people who do not have enough resources to put in the production of infographics, they seem little lost.
If you are also facing problems in creating infographics due to lack of expertise or resources, here are a few tools that can help. Check them out,
Quick fact: Infographics are appreciated 21 times more than text, (recent research by slideshare).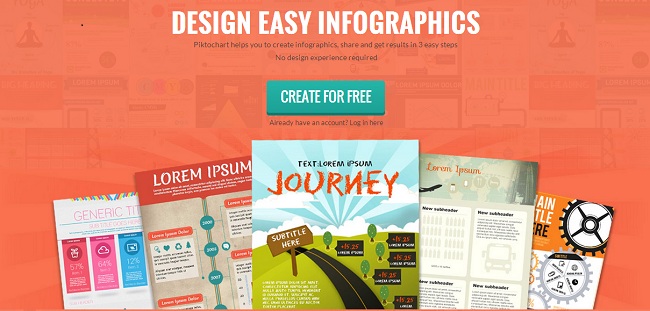 Pikochart is one of the best tool for creating infographics online, It offers great editing options, beautiful background templates and charts for data visualization. One more thing that makes this tool stand out among others is that, It doesn't just provide you with the editing options, It also provides a very nice break down of steps needed to create a beautiful infographic.
All you have to do is to follow the steps, do the required editing and in the end you will have a beautiful infographic to share with whole world. You can download your infographic or publish it online.
Though there's a lot you can do for free but to take the real advantage of this tool, you will have to go with the paid plans. piktochart Pro starts from 29 USD a month and for educational purposes the plan is 39.9 USD a year.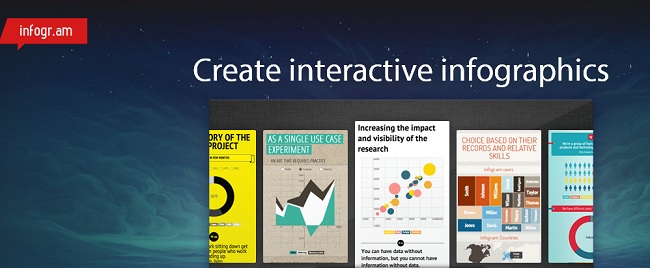 infogr.am is again one of the most widely used tool to create infographics. The interface is very simple, all you have to do is to sign-up and choose the design of your choice from freely available templates and start editing. There are tons of editing options like, adding a chart, video, images, maps etc.
Though infogr.am lets you create infographic freely and It will be saved there as well, but for downloading the infographic in PNG or PDF format, you will have to sign-up for the PRO account.
PRO account of infogra.m starts from 18 USD a month.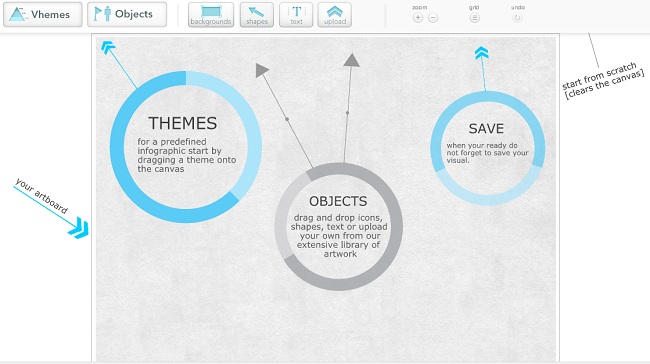 easel.ly is completely free to use, just sign up and choose the theme of your choice and start editing. There are options of adding text, images, shapes and changing background colors. In case, you don't want to use any theme, you can simply start on a blank space and create a totally personalized infographic of your own.
This tool doesn't offers a lot of options but the tool is really easy to use and completely free.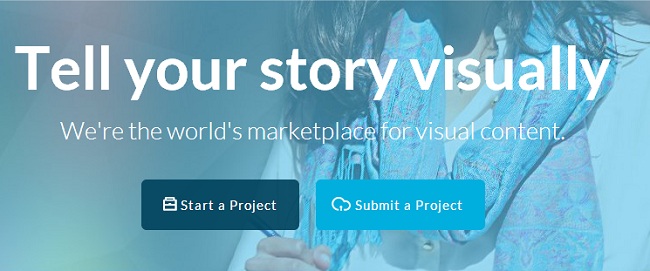 Visual.ly offers services such as, creation of infographic, videos, interactives and presentations. You can also create your own infographic on visual.ly and share it there.
The services offered by visual.ly are all paid and creation of a single infographic starts from 1000 USD.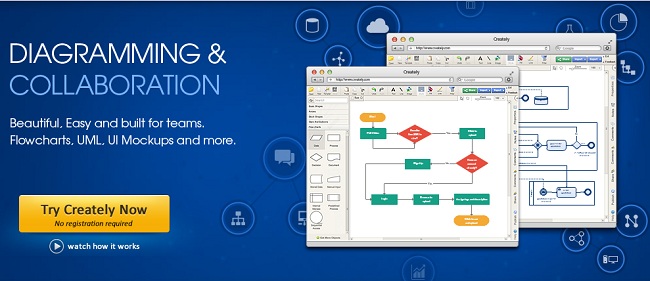 Creately offers creation of infographics, diagrams, charts etc. Creately has a lot of options which you won't find in any other online infographic creating tool. If you want to create an infographic with a lot of diagrams or with detailed statistics, you must go with Creately.
With free version, you can create only 5 visuals, for upgrading the limit you will have to go with the paid plan. Creately paid plan starts from 5 USD a month.
SEE ALSO: 10+ Useful Social Media Infographics
If you have any suggestion or query, feel free to ask in comments below the post. Also, let us know, what's your favorite tool for creating infographics?