Xiaomi isn't just another smartphone maker, we all know that. I mean, we have used Xiaomi smartphones, earphones, power banks, fitness bands, air purifiers, and even Xiaomi smart shoes. However, there are a number of other unique products that Xiaomi sells and trust me, you have no idea about them. Yes, we are talking about Xiaomi products that the company sells only in China but some of them are actually pretty interesting. So, without any further ado, here are 7 cool Xiaomi products you have no idea about:
Xiaomi Products and Devices You Haven't Heard Of
1. Xiaomi iHealth Thermometer
I hate thermometers. I mean, the thermometers doctors put in our mouth has been used by so many people. That's just uncomfortable. How about a thermometer that tells you your temperature without even touching you, or maybe just touching you? Ya, I know you know. It's the Xiaomi thermometer I am talking about.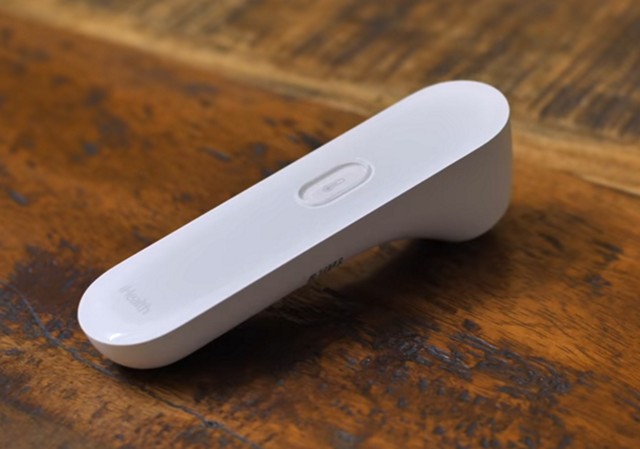 It's simple to use, you just point the thermometer to a person's forehead. The device works even if you don't touch it to the skin but I found it to work better when touched. Anyways, once you have done that, just press the key on the device. In a second or two, the device vibrates and you have the reading on the LED display. It's that simple. I mean, that's what convenience looks like.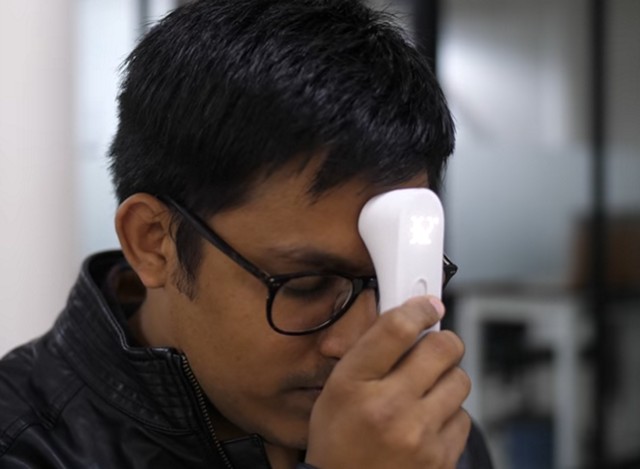 Buy: ($42.99)
2. Xiaomi Mi TDS Pen
Drinking contaminated water can result in all sorts of diseases and trust me when I say that seemingly clean water that looks crystal clear to the naked eye may contain many impurities. So, it's important that the water you are drinking is clean. Well, the Xiaomi TDS Pen should help you with exactly that. Basically, this device is a water tester and it can detect the quality of water. It's another simple to use Xiaomi device. You can just put the device in water, press the switch button and the display will show you the TDS value for the liquid immediately.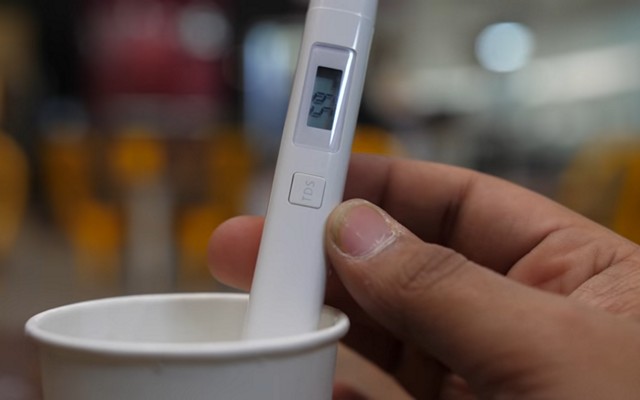 By the way, it's important to know the values too. The lesser the xppm value, the more pure the water. Below 100 means standard quality water, below 300 is standard quality water. According to WHO, anything below 600 is appropriate for drinking. I checked out the water in my office and house and thankfully, I am lucky enough to be drinking clean water.
Buy: ($10.99)
3. Xiaomi Mask
If you thought the Mi Band is the only wearable Xiaomi makes, well, this here is another Xiaomi wearable. Yes, Xiaomi makes masks too. The Xiaomi mask has a filtration efficiency of more than 97% and it blocks dust, exhaust from cars, pollen and PM 2.5, which by the way are in abundance here in Delhi. Now, I am not sure about the filtration system but I tried on the mask and I found it really comfortable.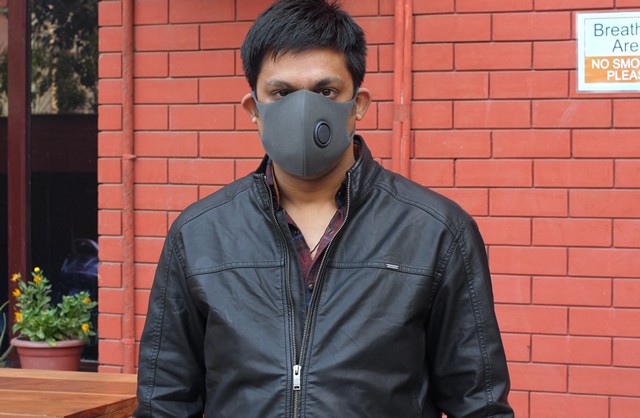 The ear hooks are really nice, it's lightweight and pretty flexible, so multiple people can use it with ease. And the design is such that the mask closes the mouth and nose totally, from all sides and I did not feel any pressure. These masks should last you around 6 months, and you get 1 mask with skeleton inside, along with 2 more masks without the skeleton.
Buy: ($16.60)
4. Xiaomi iHealth Glucometer
The Xiaomi iHealth Glucometer, as the name suggests, is a device that lets you measure the glucose level in your blood aka the blood sugar. The iHealth Glucometer comes with everything you need when it comes to measuring the sugar in your blood. There's the Glucometer, obviously, a lancing device, 25 needles, a strip that goes inside the glucometer and an alcohol pad to clean off your fingers. The working is pretty simple, which isn't something you expect from such a device.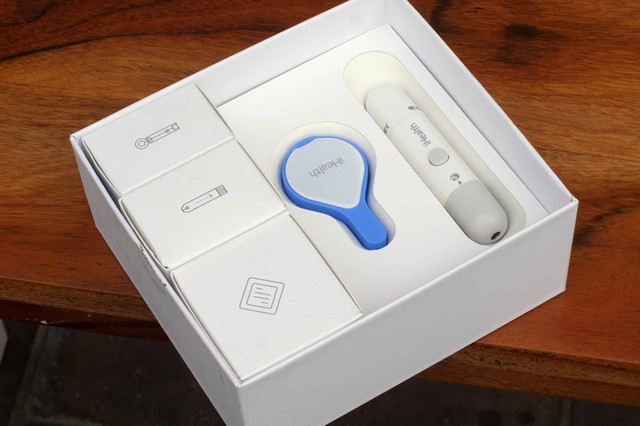 You can take the blood and drop it on the strip inside the glucometer. Then, just connect the glucometer to a smartphone and use the iHealth Glucometer app to get the glucose values of your blood. The app tells you if the glucose value in your blood is low, high or normal. We tested it and the readings were pretty accurate.
Buy: ($35.99)
5. Xiaomi Umbrella
Have you seen the movie Kingsman: The Secret Service? Well, it's a movie about spys and in that movie, there's a special umbrella that shoots bullets and even stops bullets. Basically, a very cool weapon. Well, the Xiaomi Umbrella is nothing like it. I mean, it does have one cool feature. It has a button that can be used to open up the umbrella, I know every umbrella has that but unlike other umbrellas, this one automatically closes with the push of a button. See, just one button. It's fun too.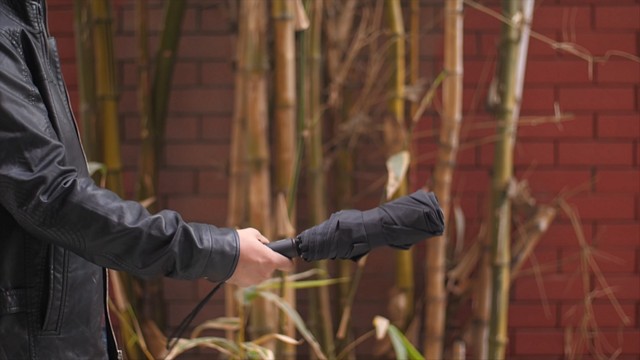 Buy: ($32.99)
6. Xiaomi Mug
Yes, Xiaomi makes a mug and yes, the Xiaomi Mug does look like your ordinary mug but this mug is designed for people like me, who more often than not manage to spill drinks on their desks. This mug here does not spill, even when you accidentally hit it and even when you hit it intentionally. Yes, this cup makes sure you don't spill your tea or coffee on your desk or you pricey little phones and laptops. And the best thing is the mug can be picked up effortlessly. Yes, it's magical.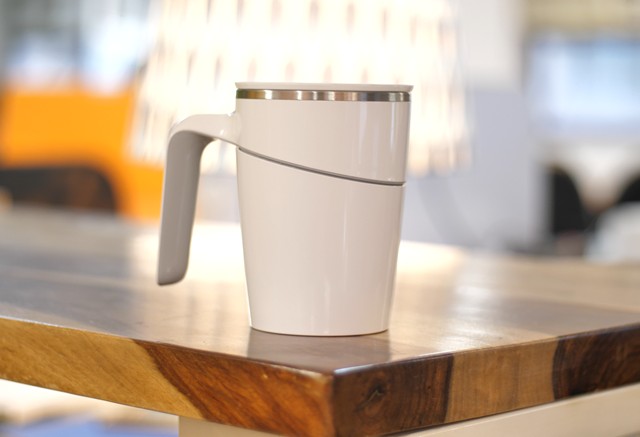 Actually, the Xiaomi Mug has a suction at the bottom which sticks it firmly to the surface. So the mug only releases the suction when it's picked up in a straight pattern. Well, I really like this mug.
Buy: ($42.18)
7. Xiaomi Youth Series Towel
Now is the time to get surprised again. Yes, Xiaomi makes towels. I am not kidding. The photo below shows a Xiaomi towel, which the company calls the Youth Series towel. Now I know what you are thinking, the Xiaomi Towel has some cool trick up its sleeve. Well, sorry to let you down, but this towel is just another towel, with all the features that a usual towel has. The Youth Series moniker is justified though. I mean, the moment I used the towel, I found a sense of youthful exuberance. It was beautiful.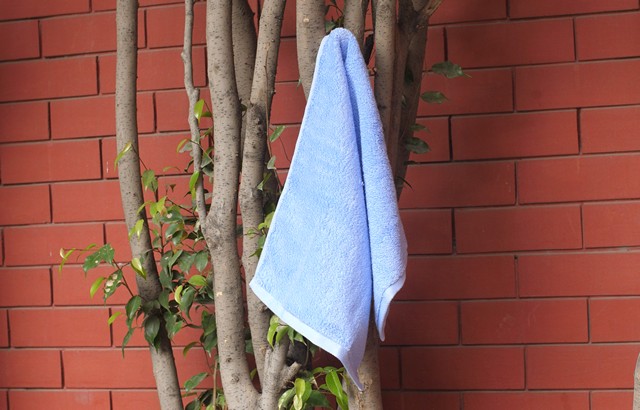 Buy: ($14.23)
SEE ALSO: Redmi Note 5 Pro Review: Should You Buy?
Heard of Any of These Xiaomi Products?
Well, those were 5 Xiaomi products that are fairly unknown. Some of them could be very useful while others are in the list because who on earth would have thought that a tech brand like Xiaomi is going to spread its wings in all sorts of products ranging from umbrellas to masks? I mean, seriously? Anyways, all of these products are available at the good folks at Banggood and they ship to India. Well, we have included the links to all of them, so check them out. Also, let us know your favorite Xiaomi product from the list.