Substratum is a wonderful tool for theming your Android device and while Substratum does offer the tools, to get a different look on your Android device, you do need a theme pack. Currently, the Play Store is full of Substratum Themes, and as time passes by, more and more themes will be build and ported for the Substratum Theme Engine. With such a plethora of choices to choose from, you might get really confused on which theme to try out first. Well, don't worry, we bring to you a list of 15 cool Substratum themes you can apply to your device:
Note: While these themes will work with the normal Google apps, it is recommended to use Theme Ready Google Apps which can be downloaded from here.
1. Default Dark
If you like the stock experience of your device, but would love to have it in a darker tone, Default Dark is the theme to go with. It brings about a dark-ish grey color to the entire System UI, while keeping the icons and fonts as stock.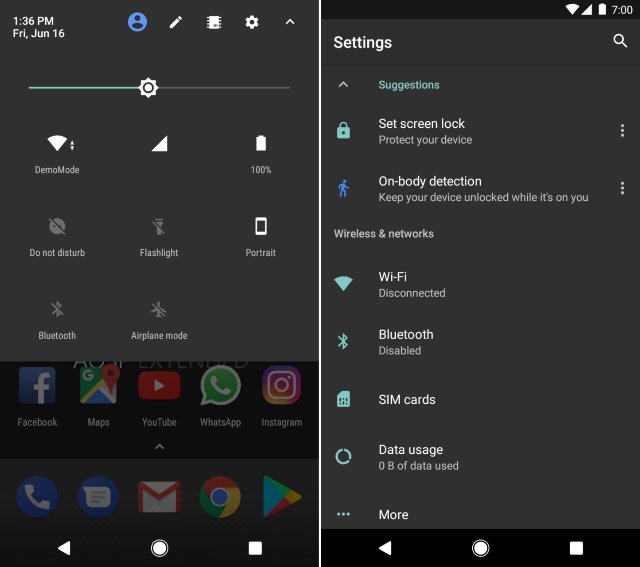 Download (Free)
2. Android O
Want to get the Android O look onto your device, but don't own a Pixel or Nexus? Don't worry, the Android O theme is there to replicate the entire look of Android's upcoming version onto your device. Not only does it modify the System UI and Google apps, it also comes with Android O Wallpapers and Sound Packs.
Download ($0.99)
3. Pixel-Android O Dark
The Android O theme looks great, but some people would much prefer it in a darker sense. This is where this theme comes in handy. The Pixel-Android O Dark theme helps in bringing out a dark tone to the overall Android O look, bringing the best of both worlds.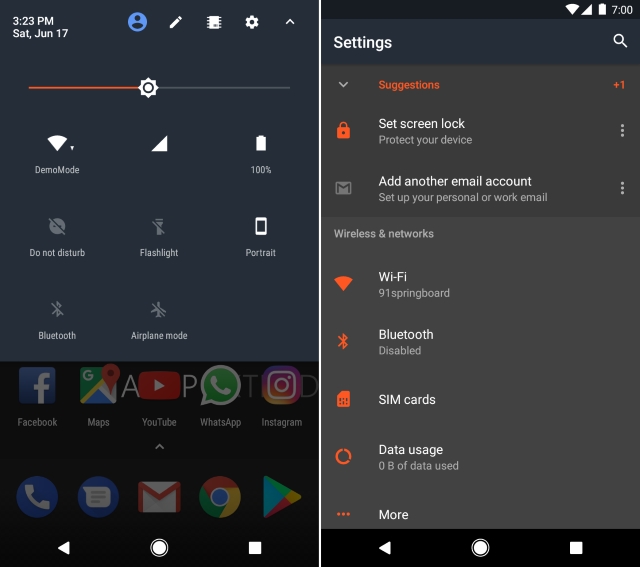 Download ($1.49)
4. Outline Theme
If you prefer the minimalistic look on your device, Outline Theme is the way to go with. It replaces all the icons with a minimalistic 'outline' drawing of them, giving the entire system a cleaner and neater look.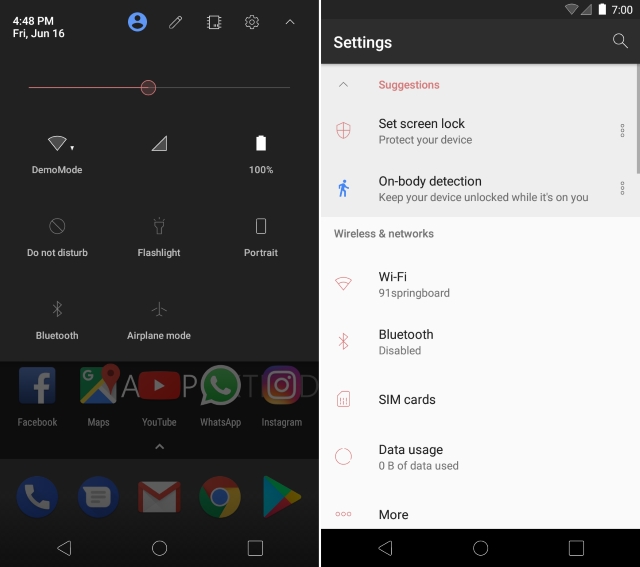 Download ($1.49)
5. Reverie Theme
Reverie is another light theme, made for users that prefer a simple yet elegant look. The System UI along with the icons, font and the color tone, compliment each other to give a fresh feel to the device.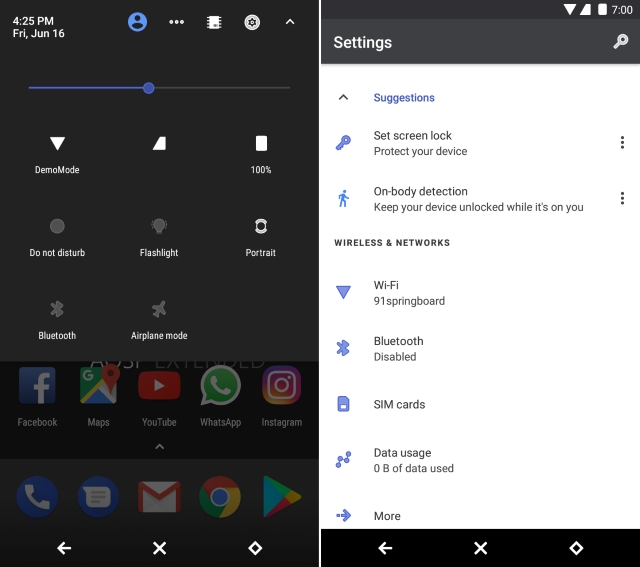 Download ($1.49)
6. PitchBlack Theme
Resurrection Remix's official theme is now available for download for everyone. The PitchBlack Theme is best known for its completely black look, with the complimenting red icons and font. The included font and boot animations make it a complete package for anyone wanting to get the perfect Red/Black look onto their device. Further more, using blacks on an OLED/AMOLED display featuring device is known to be great for saving some battery juice, and this theme is by far one of the best black themes out there.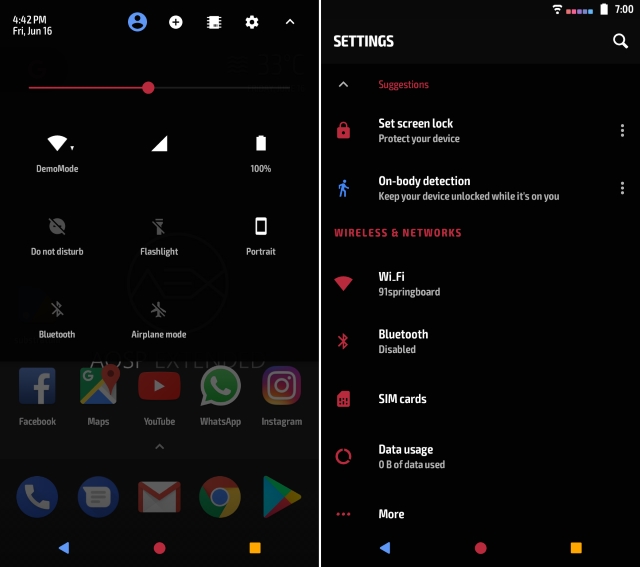 Download ($2.99)
7. Antares Theme
The Antares Theme is a theme inspired by a hexagonical design. It comes with bluish-greyish backtone, along with the secondary color of your choice. The theme also comes with its own Font Pack, Boot Animations, and a Sound Pack from Portal.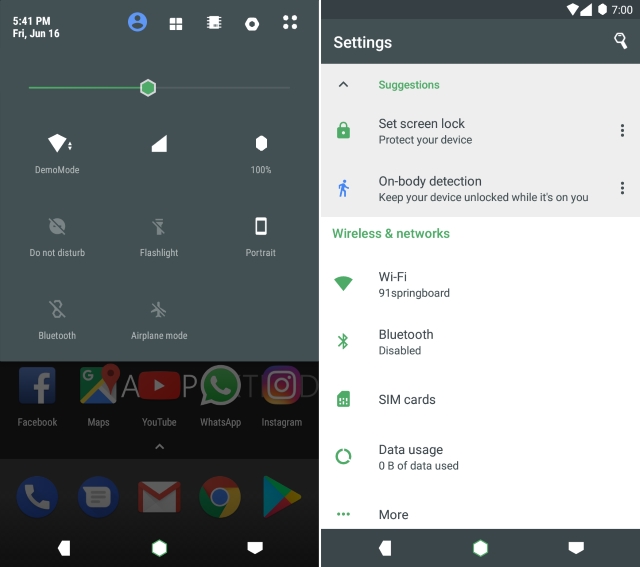 Download ($0.99)
8. GRVY Theme
Brought to you by the loyal members of Dirty Unicorns team, GRVY is a theme that is one of the most customizable themes out there. GRVY has both Dark and Light themes, that offer a retro feel with futuristic look paired with the highest quality vectorized glyphs almost everywhere.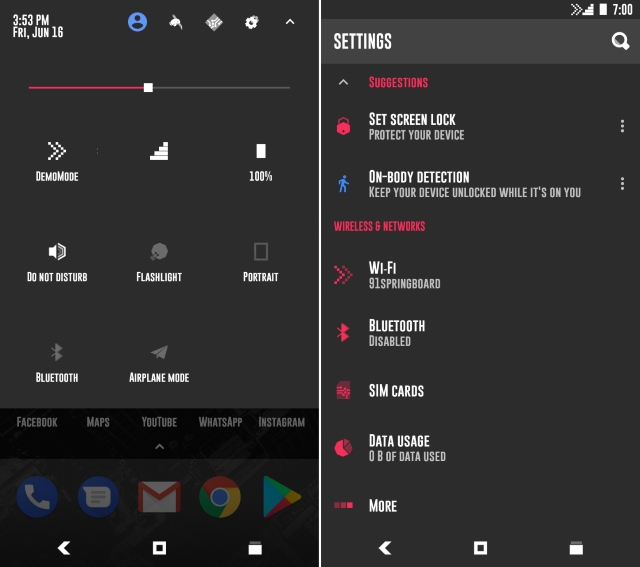 Download ($1.49)
9. Dark Matter
While GRVY offers a mix between retro and the futuristic look, the Dark Matter is a dark theme that aims to give a complete futuristic look to your device. Each and every aspect of the device's look has been given proper detail, ensuring a breathtaking experience.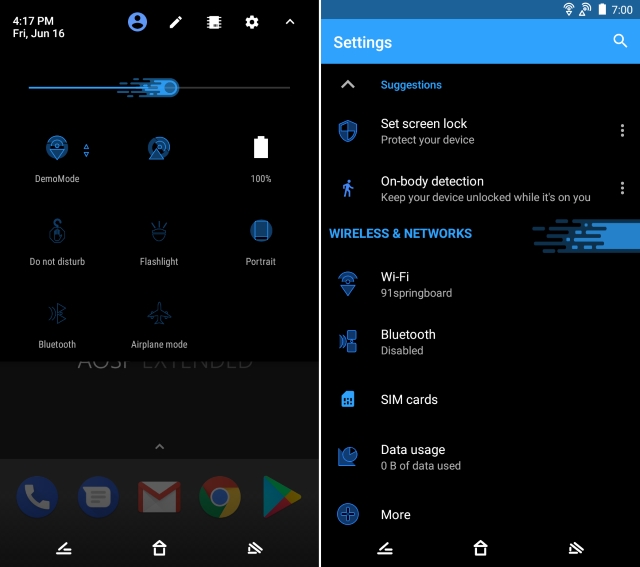 Download ($1.49)
10. Compound Theme
The Compound Theme is a highly customizable theme for Android Nougat and above devices. While a light version of the same theme is also available, the darker tone looks much more polished and feature-rich.
Download ($1.49)
11. Coalfield Theme
Originally made for the CyanogenMod Theme Engine, the Coalfield Theme has now been ported to the Substratum Theme Engine, and the attention the minutest of the details is phenomenal. It has a pastel color scheme over a dark background, something that looks really great all together.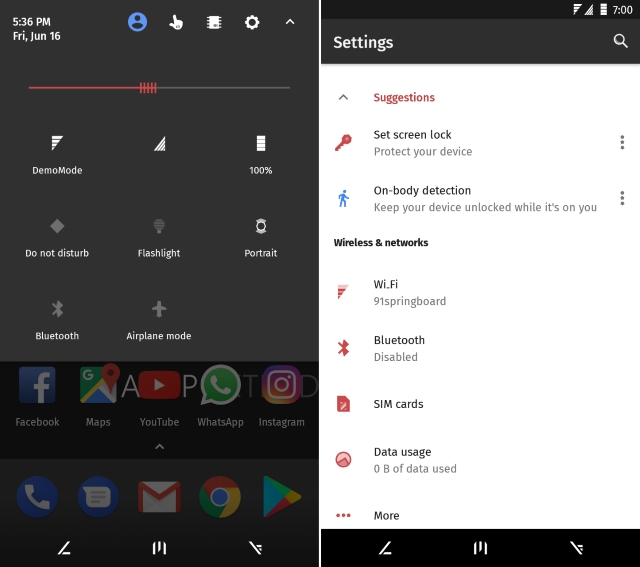 Download ($1.49)
12. Swift Dark
The Swift Dark Theme is another theme that brings out the Dark mode on not just your system, but also almost every widely used app out there. It is also highly customizable, so you can alter it to suit your preferences.
Download ($1.99)
13. Greyce
Greyce, unlike most of the dark themes that rely on adding a bluish tone to the somewhat grey backdrop, adds a completely Grey UI to the entire System UI. The darkness of this theme is completely different, something you must try for yourself.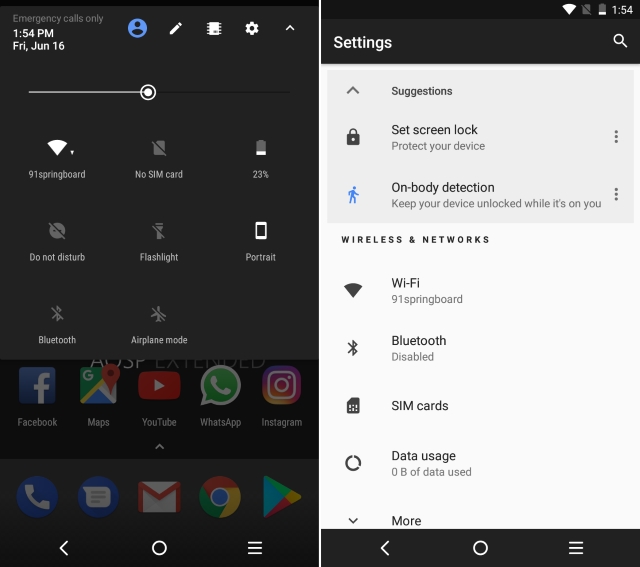 Download (Free)
14. Luminous
Like the name suggests, the Luminous theme aims to deliver a bright user experience to the user. Though it may work on Android Marshmallow, the developer suggests that it should be used on Android Nougat and above for the best experience. You should really give this a shot if you really want the colors to pop from the screen.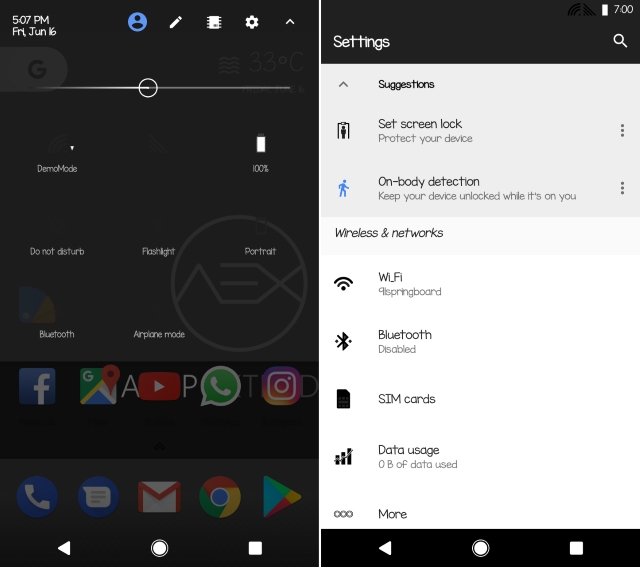 Download ($1.49)
15. Flux
Flux is a very unique Substratum theme in itself. While most themes follow a linear approach to designing and customizing the icons and the overall look of the device, Flux follows a circular design that does appeal to a lot of users. Add to that the great combination of colors, and you have a great theme for your device.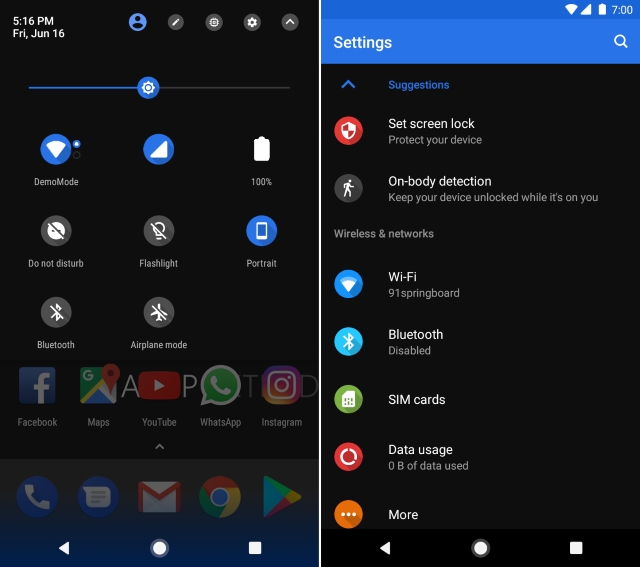 Download ($1.49)
See Also : How to Theme your Android Device with Substratum
Personalize Your Android Devices With These Substratum Themes
So, those were some of the best themes for Substratum currently available in the Play Store. Substratum opens up the door to new levels of customization, and we have listed some of the best theme packs available. So, try them out and also, share with us your theme setups and experiences in the comments section below.