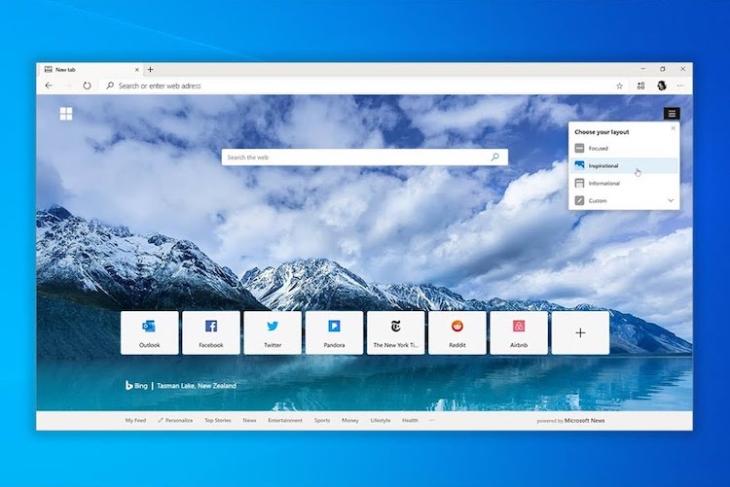 If you haven't been living under a rock, you would know that Microsoft has been testing preview builds for the Chromium-based Edge browser for quite some time now. Well, it now seems like Microsoft is confident in the stability and features it has baked into their browser as Edge is now open for beta testing by everyone.
Chromium-based Edge browser has been available in Canary and Developer channels for quite a long time, but we now finally have a beta channel for the browser as well. It'll be updated every six weeks, which means it will be more stable compared to the daily or weekly refreshes for other channels.
"Beta is the third and final preview channel which will come online before launch. As we release Beta, we remain committed to delivering a high-quality product and nailing the fundamentals of a great browsing experience," mentions Joe Belfiore, Corporate VP of Microsoft Windows Experiences in an official blog post.
The beta release means Microsoft will now see an influx in the number of users who are willing to test out the new Edge browser. The preview builds have already seen a great response, with over a million downloads and 140,000 individual feedback reports. You'll gain access to all the essential features including dark mode, online tracking prevention, and Chromium extensions support (for which you could visit the Microsoft Edge Insider Addons store or Chrome Web Store). There's also support for 14 languages onboard.
Some of the popular features may currently not be live but are accessible via flags, even with the beta build released today. The best example of this is tracking prevention, which you'll need to enable to choose between 3 levels of privacy – Basic, Balanced and Strict. I also appreciate that the 'Collections' feature that will allow you to export a number of tabs into a word document or spreadsheet to use as citations. It's now live in the Canary build and should arrive with the official release sooner or later.
So, if you want to give Edge another try, you can go ahead and download the beta builds for Windows 10 and macOS right here. And once you do get a chance to play around with the browser, let us know your opinions in the comments below.