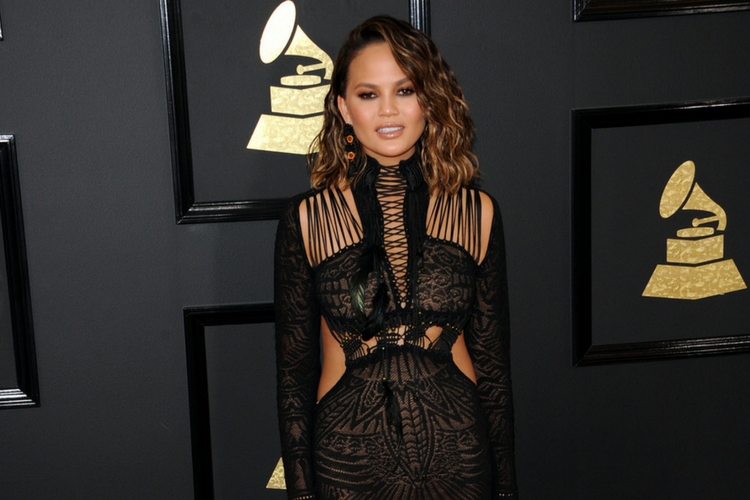 Model and influencer Christine 'Chrissy' Teigen slammed Snapchat by revealing that she no longer uses the platform. The 32-year-old model announced her withdrawal after Snapchat published a "tone deaf" ad, asking users if they would rather "slap Rihanna" or "punch Chris Brown."
Teigen also cited the new update that has been criticized by users. She took it to Twitter to announce her withdrawal.
I stopped using snap. The update, the constant complaints of people not being able to find me, plus the Rihanna poll…no bueno

— chrissy teigen (@chrissyteigen) March 24, 2018
In case you're out of the loop, Snapchat was at the center of a controversy in mid-March after an ad posted for the "Would You Rather" game. The ad seemed to reference the 2009 assault involving Rihanna and Chris Brown. Rihanna slammed Snapchat for the ad, following which, Snapchat issued an apology as well.
Rihanna said her rant wasn't about her personal feelings, but about all women, children and men that have been victims of domestic violence. The singer got a lot of support from her fans who started deleting the app. The stock price of Snap Inc. reportedly tumbled more than 4 percent after Rihanna's outrage.
That being said, this isn't the first time we're hearing about a celebrity ditching the platform. If you recall, Kylie Jenner also broke up with Snapchat last month. Kylie tweeted that she doesn't open Snapchat anymore.
In fact, even Teigen has commented on Snapchat's redesign in the past. She asked, "How many people have to hate an update for it to be reconsidered?"
I'm seeing this same comment so often. I liked that you guys felt like we were friends. I'm sad it doesn't feel like that anymore. How many people have to hate an update for it to be reconsidered? https://t.co/PI7OAf9Qlg

— chrissy teigen (@chrissyteigen) February 9, 2018
It is worth pointing out that Teigen has close to 10 million followers on Twitter, and it remains to be seen if her exit would cause the same damage to Snapchat's stock when it opens on Monday US time.
---