With more and more smartphone brands ditching the beloved 3.5mm headphone jack, smartphone users are being low-key forced to look for wireless audio gadgets to fit into the wireless ecosystem. The whole point of going wireless is to reduce the discomfort factor and well, there exists a pair of headphones called Aeropex that doesn't even need to be put in your ears.
You must be wondering how you will be even able to listen to your favorite music or podcast if you don't plug in your earphones. This is made possible by implementing bone conduction technology.  You will be hearing music through your cheekbones and this way, you will be able to be aware of your surroundings.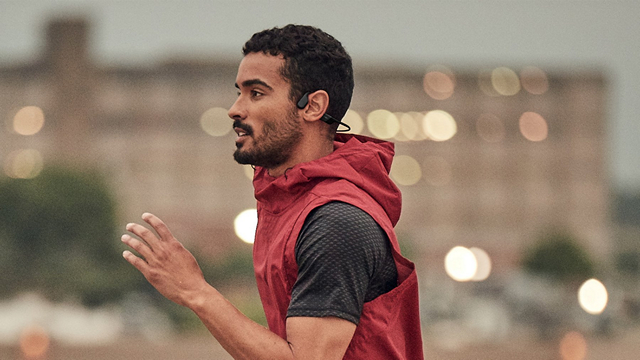 The company claims that Aeropex are the lightest bone conduction headphones ever made, weighing in at just about 25 grams. The outer body flaunts a titanium design that should meet the aesthetic requirements of most people as well.
Aeropex comes with Bluetooth 5.0 support and will keep you connected up to 33 ft (10m). The headphone offers 8 hours of battery life on regular usage and you will get 10 days of standby time when it is kept idle. It charges completely in 2 hours with a proprietary magnetic charging cable.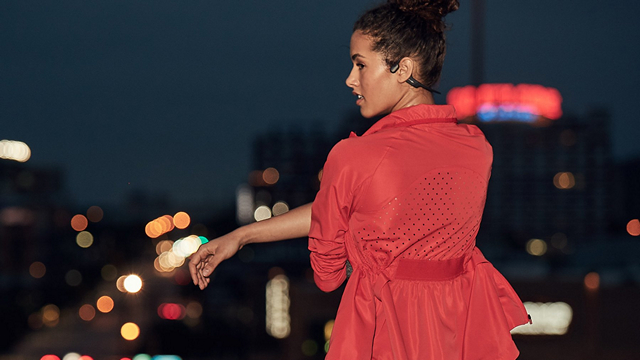 For superior call quality, the company has packed in dual noise-canceling mics that will effectively reduce the surrounding noise so the person at the other end of the call does not have to tolerate the ambient noise and would result in a more clear conversation.
In case you're worried, Aeropex comes with IP67 water and dust resistance, meaning you won't be having any troubles taking these out to the beach or on an intense gym workout session. Also, the brand offers a 2-year warranty in case something goes wrong. So, what do you think of these bone-conduction headphones? Will you consider getting yourself one? Let us know in the comments.
Buy Aeropex ($159.95)