boAt is a fairly new earphone brand in India which has made its name by manufacturing some really good budget earphones. In fact, boAt BassHeads which sells for only Rs. 599 on Amazon is one of my favorite budget earphones right now. That's why I was pretty happy when I got to try out and review their relatively higher-end product, the boAt Nirvanaa Tres Triple Drivers earphones (₹2,790). In this article, I am going to share my experience and will tell you if the boAt Nirvanaa Tres Triple Drivers earphones justify its pricing or not:
What's in the Box
Before we get started with our review, let's check out what else is in the box apart from the earphones. The earphone comes in a fairly well-made cardboard box which feels really solid and premium in hands. The inside box can be easily taken out using the slide-out handle. All-in-all, the unboxing experience is not anything I have not seen before, but it's not also terrible. Once you get in the box, you will find a couple of things which you can see in the list below:
boAt Nirvanaa Tres Triple Drivers Earphones
3 pairs of different sized ear tips
A well made pouch to carry the earbuds
A velcro strip to secure the earbuds when you are not using it
Specifications
Since the boAt Nirvanaa Tres Triple Drivers is a wired earphone, there is not much to talk about in terms of specification. The only specification that really matters are the drivers. As the name suggests, the earphones pack a triple-driver system with two 6mm x 6mm drivers and one balanced armature drive. The earphones also cover a frequency response of 20Hz-20000Hz which should deliver good sound quality, at least on paper.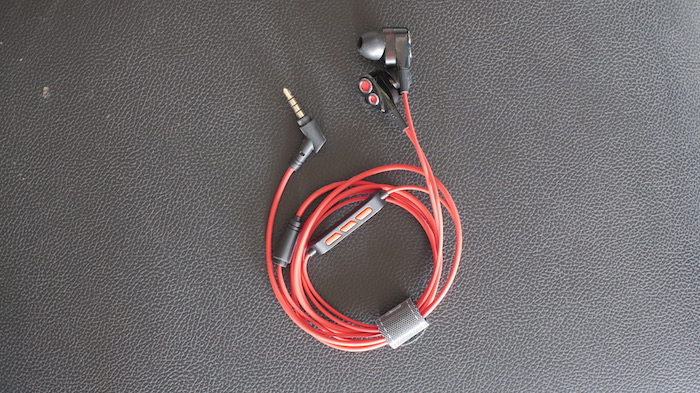 Design and Build Quality
I was instantly disappointed as soon as I took the boAt Nirvanaa Tres Triple Drivers earphones out of their box. I was disappointed as I had high expectation for its build quality, seeing how boAt packed a metal casing earbuds and a flat wire for its budget boAt BassHeads. However, the Nirvanaa Tres Triple Drivers earphones bring none of those things. The earbud casing is made of plastic and feels really cheap in hands. The wire is also normal rounded cable and feels as if boAt picked it directly from cheap over the counter earphones.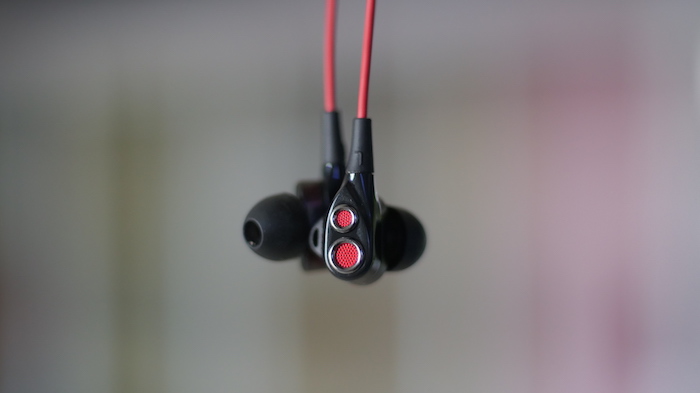 At its price point, boAt could have easily included a premium flat cable or a braided cable. That said, there are some minor good things which somewhat absolve boAt of the crime that it has committed with the build quality of this earphone. I really like the ear-tips which boAt packed with the earphones. They are really good at isolating outside noise and feel comfortable in my years. I also liked the inline buttons which are really clicky and work every time when you push them. Lastly, the carrying pouch that comes with the earphones also has a very premium vibe as the material is quite good.
Audio Quality
I was hoping that what the earphones lacked in build quality, they would make it up with their audio quality, and I am happy to report that barring a few scenarios, the earphones perform really good when it comes to delivering quality audio. The first thing that you will notice when you switch from a pair of budget earphones to the boAt Nirvanaa Tres Triple Drivers is the clarity of instruments. I don't know whether it's because of the triple drivers or the frequency range that it covers, but you will never get this much clarity with any pair of budget earphones.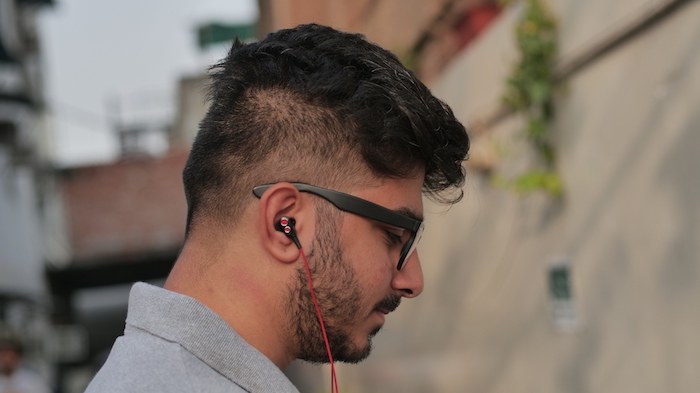 I could literally tell the instruments apart and it felt really joyous. If I have to sum it up in one line, I would say that it sounds way fuller and you will love it. The earphone delivers really good mids and highs and it gets very loud. I love listening to songs, podcasts, and audiobooks on it. Since it is also very comfortable, I was able to use it for long hours without any problem.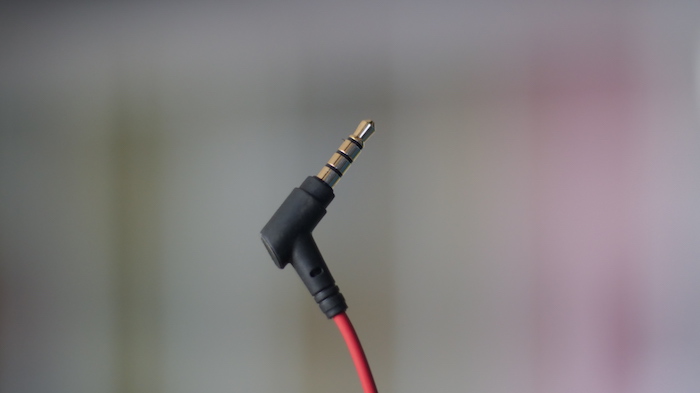 That said, not everything is sunshine and roses here. While the earphone delivers very nice audio when it comes to mids and highs, it does falters when it comes to base and lows. The base is very low and you will always find yourself wanting for more whenever you are listening to any song which is even a little bit bass-heavy. If not for its lack of base, I would have given boAt Nirvanaa Tres Triple Drivers 10 out of 10 when it comes to audio quality, however, sadly that's not the case.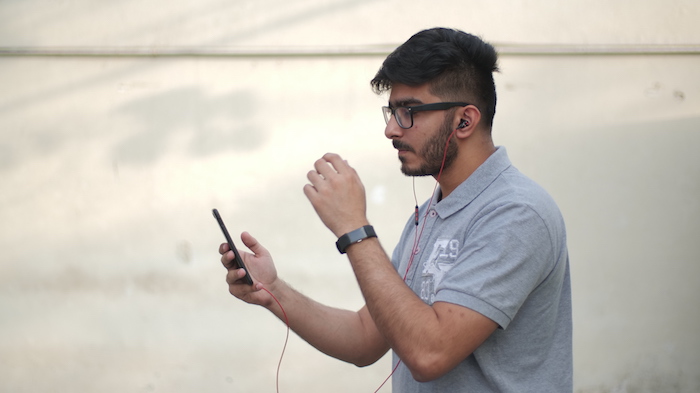 Telephony
Well if you take a lot of calls, you will be happy to know that there is nothing to complain about here. In fact, its good audio quality paired with very good noise cancellation features make it perfect for calling. So, whether you are taking calls while in your bed or in the middle of a busy market, you are not going to face any problems. In fact, I prefer to take calls on the boAt Nirvanaa Tres Triple Drivers than on any other pair of earphones that I have tried in past few months.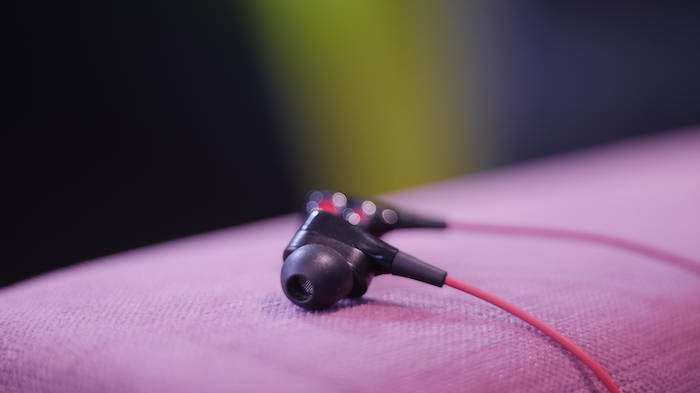 Pricing and Availability
The thing that kills the boAt Nirvanaa Tres Triple Drivers for me is its pricing. For an asking price of Rs. 2,990 on Amazon, I expected much more. In fact, I gave these earphones to many of my co-workers and asked them to set a price after using it for half-an-hour. As expected, none of my co-workers priced it above Rs. 1,500, with most of them pricing it around Rs. 1,000 mark. For what it's offering, the boAt Nirvanaa Tres Triple Drivers does feel a bit overpriced.
boAt Nirvanaa Tres Triple Drivers: Great Audio Packed Inside a Lousy Build
I had very high hopes for boAt Nirvanaa Tres Triple Drivers, however, sadly, it couldn't fulfill its promise. I am especially disappointed in the build quality of the earphones as it nowhere matches the price that the company is asking for them. If you don't care about the build-quality and just want to buy it for its audio quality, go for it. That said, considering all the things, I cannot recommend this product to anyone. There are better and cheaper options out there which can deliver the same if not better audio quality in the same price range and bring far better build quality.
Pros:
Audio quality
Calls sound really good even in noisy environments
Cons:
Lousy build quality
Lacks in base
Buy From Amazon: ₹2,790
SEE ALSO: Galaxy S9 Plus Review: S8 Refinement or More?
boAt Nirvanaa Tres Triple Drivers Review: Conclusion
While the boAt Nirvanaa Tres Triple Drivers earphones deliver really good sound quality, they fail when it comes to their build quality. The earphones feel just too cheap to command their price and hence I cannot recommend them.