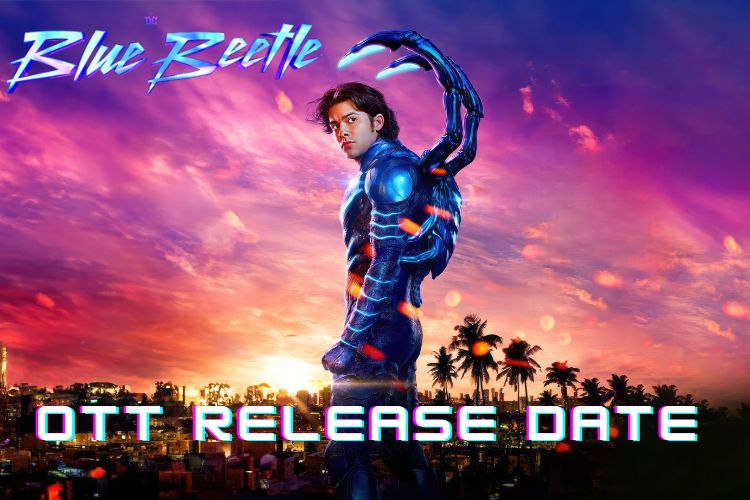 Blue Beetle, DC's latest superhero origin movie was released recently and has been receiving really positive reactions from the general audience and the critics alike. This movie revolves around a young college graduate, Jaime Reyes, who stumbles upon an ancient symbiotic bioweapon called the Scarab. The Scarab chooses Jaime as its host and grants him a suit of armor that possesses unimaginable powers.
For those unaware, Blue Beetle was initially going to be an HBO Max exclusive, later being pushed to be a theatrical release. So, going by that, you can probably expect to see it hit OTT pretty soon. Sadly, HBO hasn't rolled out an official release date. However, if you take a look at HBO's pattern of releases, we can make a couple of assumptions about the Blue Beetle OTT release date.
When Will Blue Beetle Release on OTT
Blue Beetle was a refreshing take on superhero movies altogether. A simple and fun origin story that doesn't go into the complexities of a multiverse like almost all the superhero movies that came out recently. If you missed out on the theatrical release of Blue Beetle, there's nothing to worry about, as it is going to release on HBO Max pretty soon. Now you might ask "How can you be so sure?"- Let me tell you.
The Flash was released on June 16, 2023, and now, according to an official tweet made by Max, it is going to release on their streaming platform on August 25, 2023.
That is roughly 67 days after the theatrical release. Another example of the same is Shazam: Fury of Gods. This movie was released theatrically on 17th March 2023 and released on Max roughly after 67 days as well on May 23, 2023. If we take this pattern into consideration, Blue Beetle was released on August 18, 2023, looking at the time taken by the Flash to come out on OTT, we can assume the Blue Beetle OTT release date to be around October 27 or October 28 on HBO Max.
Again, this is just an assumption about the Blue Beetle OTT Release date and the official release date of the movie is still to be announced by Max.
---
Load More