I've used and reviewed quite a lot of earphones and headphones, and mostly because I really like checking out new earphones almost all the time, it's kind of an obsession. So, when Blaupunkt sent over the true wireless BTW-01 Bluetooth earphones, I just had to check them out. Well, I've been using these earphones for the last week or so as my daily drivers, so this is my review of the Blaupunkt BTW-01 truly wireless Bluetooth earphones, and whether they are worth their Rs. 4,999 price tag.
Blaupunkt BTW-01 Specifications
Bluetooth Version
Bluetooth 5.0
Profiles
HFP, HSP, A2DP, AVRCP
Battery Life
up to 6.5 hours (when using single earbud)
up to 5 hours (when using both earbuds)
Charging Time
1.5 hours (for earbuds)
1.5 hours (for case)
Weight
Earbuds: 5.5g each
Case: 29g
Price
Rs. 4,999
Design and Build
If there is one place where I have most of my concerns and complaints, its the design and the build of these earphones. So, the BTW-01 come in a decent looking case that also charges them when they're inside it, but while the case looks decent enough, just a quick touch on the case gives away the feeling that it's a cheaply made case. The plastic is cheap and flimsy, and opening the case is neither tactile, nor does it feel sturdy enough to handle being opened and closed multiple times, sometimes with excessive force when the user might be in a hurry.
I'm not sure why Blaupunkt would go for a case that gives off a distinctly less-than-premium feeling to these earphones, especially when the case is the first point of contact that a user will have with these earphones.
The fact that the case is cheaply made and leaves a bad first impression, is even more troubling because the earbuds themselves are actually built pretty well. They don't feel flimsy or cheap, even though they're made of plastic, and the design elements chosen by Blaupunkt are great, especially the ring surrounding the touchpad on each of the earbuds, which just lends them a subtle amount of bling, without being overdone.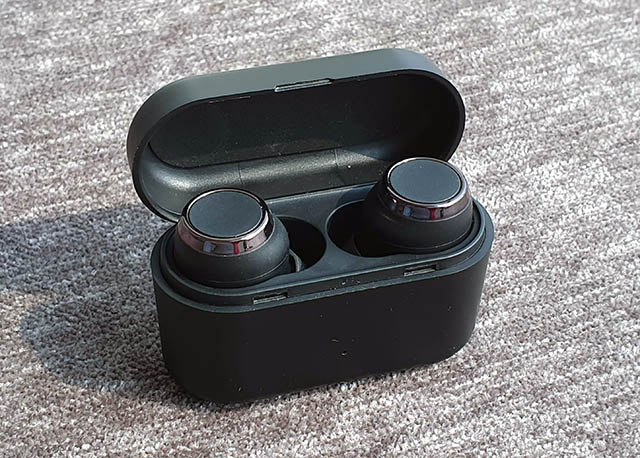 I also really like the fact that the strength of the magnet inside the case is nice and the earbuds drop into place with a satisfying click — that's something my Galaxy Buds don't do, and it kinda sucks.
Speaking of things that suck, there's still a microUSB charging port on the case here, which is sad because I feel like we should have USB-C on everything now, especially on accessories and smartphones. Right now, I use the same USB-C cable to charge my MacBook Pro, my Galaxy S10, and my Galaxy Buds. It's easy, it's elegant. However, while using these Blaupunkt earphones, I've had to carry a microUSB cable, and an additional adapter for it just to charge these things which is just something I find really annoying.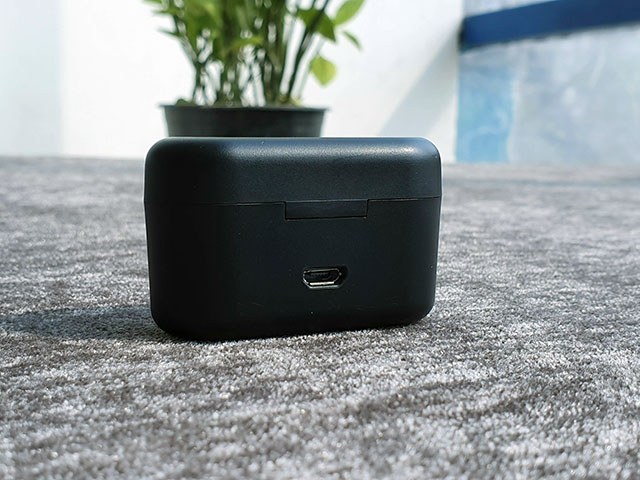 Overall, I think the design and the build on these earphones is only decent. There are some good things, like the strong magnet in the case, and the nice looking earbuds, but there are issues like the flimsy case, the microUSB port, and just the fact that the first impression you're likely to get from opening the box of these earphones will be that of exasperation. Hopefully, that'll fade away when you actually open the box and start using the earbuds themselves.
Comfort and Fit
Speaking of using the earbuds themselves, I found the Blaupunkt BTW-01 to be a fairly comfortable pair of truly wireless earbuds to use, even though it took me a while to be confident that they won't just fall out of my ears while I bobbed my head along to music.
The thing is, the shape that these earbuds are, isn't one of the best that I've seen. The bulk of the earbuds is towards the back, and they solely depend on the silicone earbuds to stay in your ear; there's no earhook, or any other support for the earbuds when they're in your ears.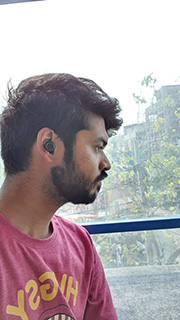 If you're like me and you're used to wireless earbuds that come with earhooks, or are just shaped to get more support from your ear, putting the BTW-01 in your ears will make you constantly worry about them falling off. That said, they didn't actually fall off in usual usage, but I'm confident I will not be using these at the gym, or while jogging in the park.
Once you get past the fear that these earphones will fall out of your ear, they are actually fairly comfortable to use as long as you put a properly sized earbud tip on (Blaupunkt gives different sizes in the box). I used these earphones a lot at work, and I didn't feel any sort of fatigue in the ear, or anything uncomfortable, other than the occasional feeling that they might fall out of my ears.
I wouldn't rate these earphones as being great as far as comfort and fit are concerned, but they are definitely good in comfort, and above average for the fit.
Audio Quality
Even with all the comfort and fit in the world, earphones will pretty much be useless to you unless they sound good, or at least acceptable, and at Rs. 4,999, the bar for 'acceptable' is pretty high. Fortunately, the Blaupunkt BTW-01 are well above that bar.
The earphones get pretty loud, and even then, I didn't notice any distortion in the highs, which is great, because a lot of earphones start making the highs too loud at higher volumes and it just hurts the ears.
The BTW-01 have ample bass, even though it's not as deep as something like the Noise Shots X3 Bass, but it's definitely nice and heavy without being too overpowering. The same can be said about the highs and the mids, the Blaupunkt BTW-01 have decently well defined highs and mids — they're not the best, but they're good and for Rs. 4,999 they're one of the better ones.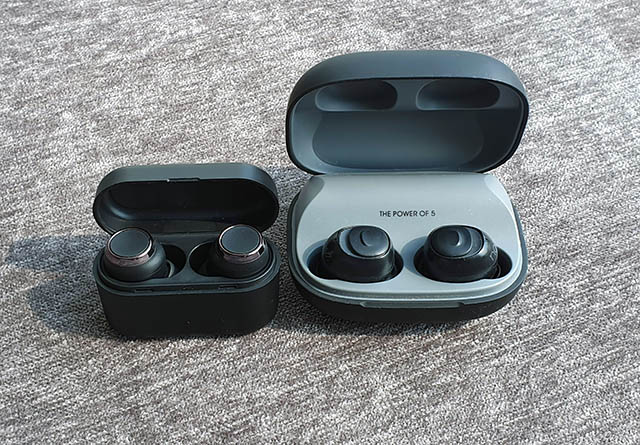 Personally, I didn't find any problems with the Blaupunkt BTW-01 as far as the audio quality is concerned, and I think if you buy these, you'll not be disappointed by them either.
Interaction and Features
The Blaupunkt BTW-01 also come with touchpads on both the earbuds that come with support for multiple kinds of taps, and it works pretty well. Here's what you can do with these earbuds:
Answer calls: single tap on the left or right earbud
Ending calls: single tap on either earbud
Rejecting calls: long press on either earbud
Voice assistant: triple tap on the touchpad on either earbud
Play/Pause: double tap on either earbud
Previous song: long press left earbud
Next song: long press right earbud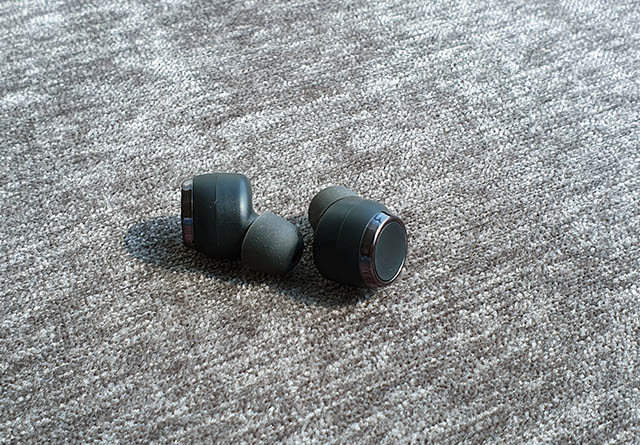 While these features are pretty self-explanatory, it's important to note that the BTW-01 can be used individually as well, so if you're only using the left earbud, you won't get access to the 'Next song' function, and if you're only using the right earbud, you won't get access to the 'Previous song' function on the earbuds. All of the other features work via either of the touchpads so they'll work regardless of whether you're using both the earbuds, or only one of them.
Connectivity
Anyway, let's move on to connectivity. So the Blaupunkt BTW-01 come with Bluetooth 5.0, which is amazing, and they also let you use them individually. So you can choose to use just one of the earbuds and keep the other one in the case if you want.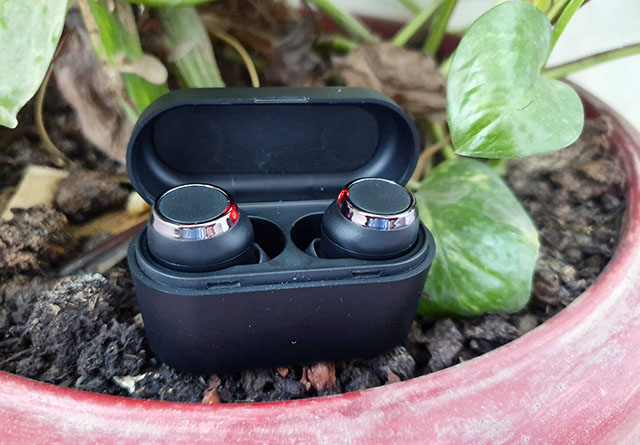 However, if there's one issue I have with the connectivity here, it's the fact that connecting these earbuds to your phone is more time consuming than it should be. Here's a basic outline of how you'd connect the Blaupunkt BTW-01 to your phone:
Long press (about 5 seconds) on the left earbud to enter pairing mode, and pair the earbud to your phone.
Turn on the right earbud (long press about 2 seconds), and it should automatically connect to the left earbud.
You can now listen to music, take calls, etc using both the earbuds.
However, in case the earbuds don't connect to each other, the procedure to actually clear the pairing list from both the earbuds and then letting them connect to each other is a complicated little issue that I don't want to get into. All I'm saying is that I'd have really appreciated if I could just pop open the case, connect to the earphones, and use them without having to follow all these steps.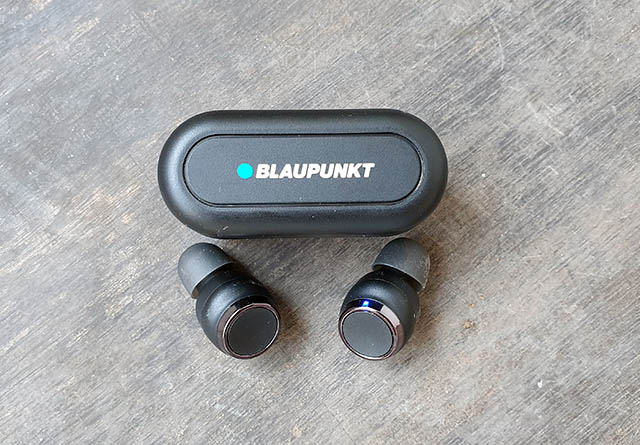 Anyway, at least the earbuds have decent range, and they are able to maintain sound quality over a distance, which is definitely nice, even though I tend to keep my phone in my pocket when I'm not sitting at my desk. There's no aptX support here though, which is definitely something of a deal breaker to most people, but if it's not a deal breaker to you, by all means, consider these earphones.
Battery
Then there's the battery. While Blaupunkt doesn't really give away the battery specs for these earphones, the manual does mention the expected battery life and charging time, and from my personal usage, the manual is pretty close to real world usage.
The earbuds lasted me around 4 to 4.5 hours of use, at maximum volume, and keeping the volume to around 60-70%, they lasted around 5.5 hours. I didn't test the battery life while using just one earbud because that's just not how I can ever listen to music, and I refuse to put myself through that. Still, judging by the fact that the battery life is close to what Blaupunk claims, I'm sure if you're using these in single-earbud-mode, it should last you around 6 hours.
Charging the earbuds is taken care of by the case, so all you need to worry about is charging the case itself, which takes around 90 minutes to fully charge. As far as the charging is concerned, the Blaupunkt BTW-01 are pretty much what every other truly wireless earbuds are like — charge the case, and let the case charge the earbuds — and I don't have a problem with that (other than the microUSB port here).
Pros and Cons
If you find the entire review too big to read, here's a quick look at the pros and cons of the Blaupunkt BTW-01:
Pros:
Good sound quality
The earbuds look nice
Touchpad controls work easily and intuitively
Decent battery life
Cons:
Charging case is poorly built
microUSB port
Connecting the earbuds isn't the easiest thing
Blaupunkt BTW-01 Review: Worth the Price?
So overall, the Blaupunkt BTW-01 are pretty solid earbuds that are only slightly let down by the poor build of the charging case, and the fact that connecting them isn't as straightforward as you'd like it to be, but other than that, these are good earphones. That said, unless the Blaupunkt brand name is something you find irresistible, I think the Noise Shots X5 (Rs. 4,699) and the Noise Shots X3 Bass (Rs. 3,749) are worth checking out, although connecting them is equally unintuitive.
Buy the Blaupunkt BTW-01 (Rs. 4,999)
REVIEW OVERVIEW

Interaction and Features

8.5

SUMMARY

The Blaupunkt BTW-01 are truly wireless earbuds that offer quite a lot for their price, however, they are given some serious competition by the Noise Shots X5 and Noise Shots X3 Bass, both of which offer better design and build, similar audio quality, for a lower price. If you're looking for the Blaupunkt brand name of your next earbuds, go for the BTW-01, otherwise, I'd recommend you check out Noise's offerings before you arrive at a decision.