Whether some of us like it or not, the 3.5mm AUX port is going the way of the dodo, and there ain't no stopping that. Apple ignited the flame by doing away with the feature on its iPhone 7 and 7 Plus last year, but many more companies have since joined the exodus, with Google being the latest. So, whether or not you still have a nostalgic yearning for the legacy technology, the future is wireless, and the way things stand now, wireless probably means Bluetooth. But if you still want a new pair of wired headsets, USB Type-C is clearly the way to go, so here are the 10 best USB Type-C earphones you can buy right now:
Best USB-C Earphones You Can Buy
1. Mi Noise Cancelling USB Type-C Earphones
Xiaomi is best-known for its smartphones, but the company does make some great accessories, with the Mi Noise Cancelling USB Type-C Earphones being a classic case in point. These are certified for Hi-Res audio and comes with 50 – 2000Hz active noise cancellation that cuts out ambient noise above 25dB by using micro-electromechanical (MEMS) microphones in each earpiece. It has a speaker impedance of 32Ω and sensitivity of 113dB. The earpieces are made out of Titanium, while the braided cable is made of break-resistant Kevlar fiber with the end sections are sheathed in TPE to reduce friction, thereby preventing the 'stethoscope effect' or noise interference.
The device is also reported to have undergone over 700 reliability tests that simulate real-world scenarios, to guarantee its performance and durability under extreme conditions.
Buy: (~$46)
2. JBL Reflect Aware C In-Ear Sport USB Type-C Earphones
Like the Xiaomi earphones, JBL's reflect Aware C earphones also come with active noise cancellation. It also has 'Adaptive Noise Control' that lets users adjust the level of the environment noise for better awareness of the surroundings. Noise cancelling can be controlled through the in-line remote, which also has volume controls and a microphone for hands-free mobile use. The buds also have 'fin-style' ear tips that prevent them from falling out of your ears. The earphones are also sweat-proof, water-resistant and easy to clean, making them the perfect companion for your daily workouts.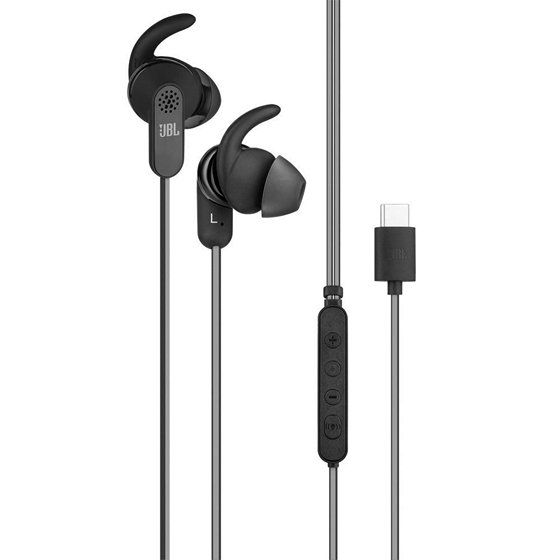 It was launched last year alongside the HTC 10 smartphone and, was the very first pair of earphones to have been launched with the USB Type-C connector. The device features 14.8 mm dynamic drivers, and has a 10 – 22 Hz frequency response. The cables are also tangle-free and are highly reflective, giving them better visibility in darkness.

Buy: ($199)
3. Razer Hammerhead USB-C Earbuds
Announced alongside the Razer Phone recently, the Hammerhead USB-C earbuds come with the same specs as the original Hammerhead Bluetooth earbuds, but with an USB-C connector. The audio is powered by 10mm dynamic drivers with Neodymium magnets that should help produce deeper bass and clear highs. The earbuds have a frequency response in the 20 Hz – 20kHz range with an impedance of 32 Ohms (with an error margin of 15%). The sensitivity is 102 decibels @ 1kHz. The device is currently available for sale on Razer's official website with free shipping to the U.S. for a limited time.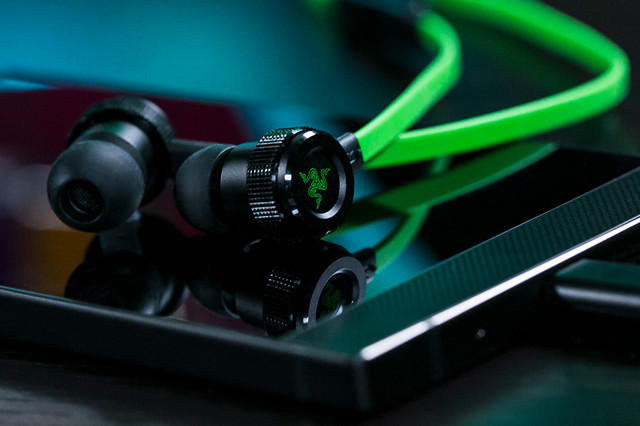 Buy: ($79.99)
4.
VIOTEK Aqua USB-C Stereo Earbuds
The Viotek Aqua earphones come with 8mm drivers with 100dB sensitivity. It can also upconvert analog audio files to 24 BIT/96 kHz lossless digital audio. While the ear-buds are made out of hypoallergenic ceramic, the cable is made out of oxygen-free copper (OFC) and TPE for reduced static & interference. The device also comes with an extended cable that's almost 4-ft long and, is accentuated with helical details. The Viotec Aqua earphones are also compatible with many Androids and PCs, and although it doesn't offer active noise cancellation unlike some of the other devices on this list, it's by far the least expensive of the lot and, offers a very decent price-to-performance ratio in terms of audio quality.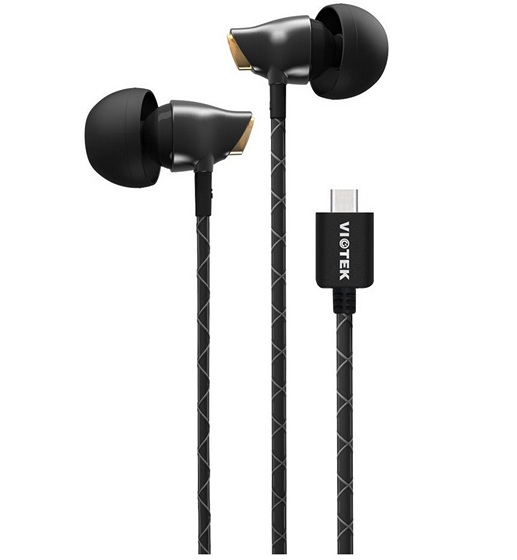 Buy: ($19.99)
5. Libratone Q Adapt 'Made for Google' Earphones
Libratone recently announced a new line of its 'Q Adapt' products as part of the 'Made for Google' program announced by the search giant last month. The device comes with Libratone's proprietary 'CityMix' noise cancellation technology, and is complemented with a four-button remote to play, pause and receive or make calls. There's also a special "hush" mode which turns off the noise cancellation and mutes your music if you need to talk to someone without taking out your earbuds. The earbuds, though, are made out of plastic unlike most of the other devices on the list, but the company does include several tips with the device to ensure the best fit.
Buy: ($149)
6. HTC uSonic USB Type-C Earphones
Taiwanese tech company HTC might have tied up with JBL for the Reflect Aware C, but the company also has its own brand of USB Type-C earphones. These uSonic-branded earphones were first bundled as standard equipment with the HTC 10, and the second-gen ones are currently being shipped with the U11 Life. While these are normally shipped with their flagship smartphones, they are also available for purchase separately at a very good price of $19.99. While the uSonic earphones work with all smartphones with the Type-C port, there's a huge caveat here. The built-in noise cancellation feature works only on the HTC U11 ($649). If you're okay with that, these are still decent earphones to consider in this price-range.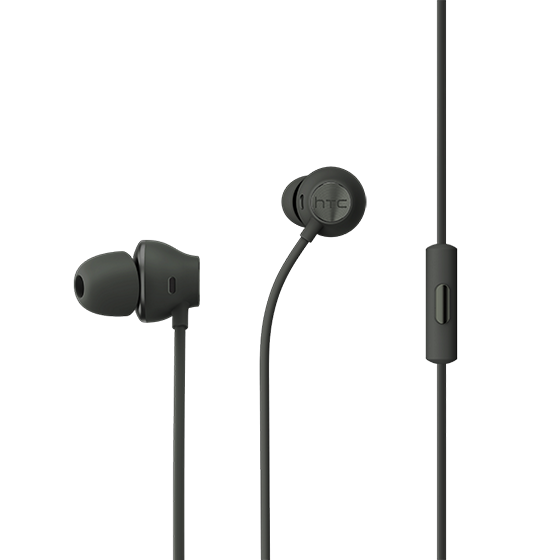 Buy: ($19.99)
7. Essential Earphones HD
When Essential launched its Essential Phone with no headphone jack, it did the right thing by launching two pairs of USB Type-C powered earphones, the Earphones HD and Earphones Mini. While the Mini is the more affordable of the two, the HD is one packed with features. Well, the Essential Earphones HD support USB Audio Class 2, and use a 9.2mm High Resolution driver, which should make up for high quality sound. The earphone features a metal build but I am not sure if I like the rubber wire much. It also features a multi-function button, using which you can control music playback, calls and even activate Google Assistant. While it sounds great, the single button can feel limited. Plus, there's no noise cancellation, which can be good or bad, depending on your preferences. Apart from that, the Essential Earphones HD are very loud and have some great bass but at $100, the price is a bit on the higher side.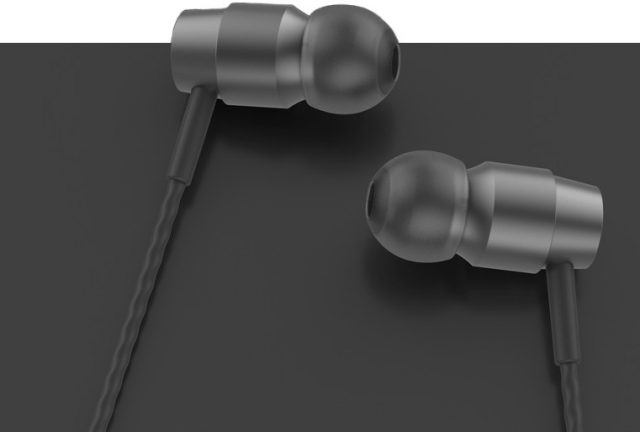 Buy: ($99)
8b. Sunwe USB Type-C Earphone
Sunwe USB Type-C earphones are yet another great option for you if you don't want to spend hundreds on a pair of earbuds. It has an inline remote control that can be used to play, pause, skip forward/backward and change the volume. It also lets you make or receive hands-free calls. The Sunwe USB C headphones ship with high-res Sony DAC chip that converts standard 16 bit analog audio to superior 24 bit digital lossless audio. It also delivers 3D HiFi digital surround sound mode that can be switched on and off and, according to the company, is compatible with most of the smartphones that come with the USB-C port. Be advised, though, that it does not support calling on smartphones running Android Marshmallow, but seems to work fine with devices on Nougat and Oreo.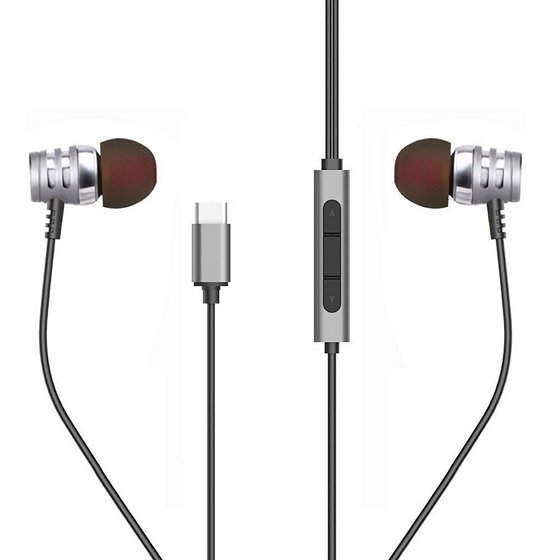 Buy: ($23.99)
9. Eamplest Type C Headphones
If you are looking for an affordable pair of USB-C earphones that aren't the in-ear type, you can take a look at Eamplest Type C headphones. These earphones support Sony's Hi-Res high quality audio standard, thanks to an independent DAC decoder chip, which should make up for some sweet sweet sound quality. There's also noise cancellation, which is definitely nice to have. Also, like I mentioned, these aren't your usual 'in-ear' earphones, instead they have a flat design, which a lot of people find more comfortable. Then, there's the fact that the Eamplest earphones feature a high-quality wire that is pulling and abrasion resisting.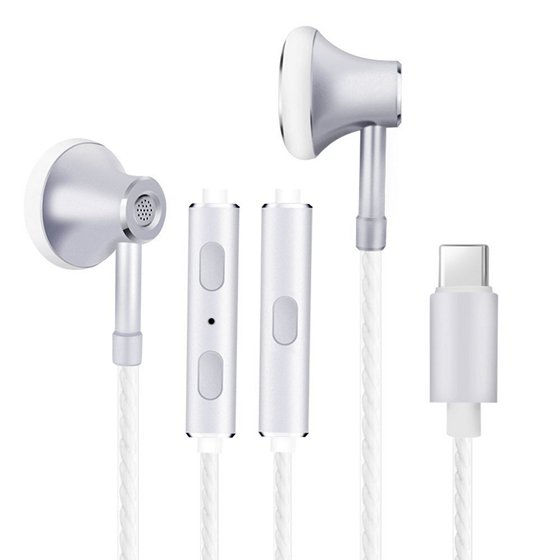 Buy: ($20.89)
10. MagiDeal USB-C Earphones
MagiDeal USB-C Earphones is by no means a very great USB-C earphone but if you are on a budget and you want a cheap USB-C earphone to get the job done, you can get these. These earphones are supposed to be super comfortable and feature an anti-wrap design. Plus, it features a key to control music and calls and since these earphones are of the USB-C type, they also reduce signal transmission loss, to make sure you hear the true music quality. While those were the good things about the earphones, there are some negatives to it too. For instance, some people complain that these earphones aren't loud enough and have strange audio issues. Having said that, for the price they are offered at, they seem good enough.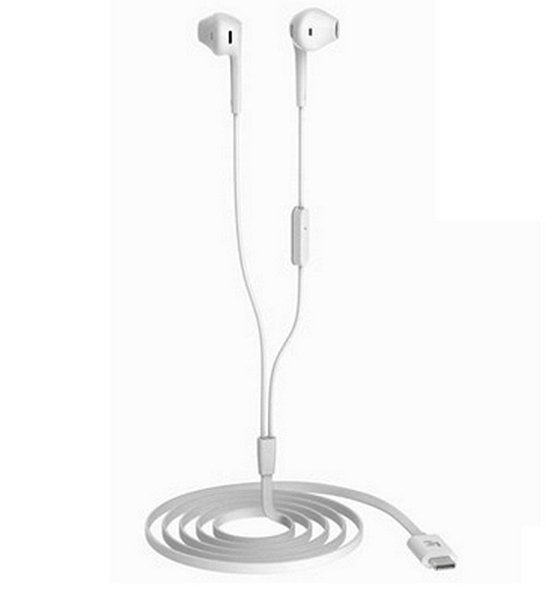 Buy: ($15.99)
SEE ALSO: 15 Best Google Pixel 2 XL Accessories You Can Buy
Best USB Type-C Earphones to Buy
So these are some of the best USB Type-C earphones you can buy right now. The market, admittedly, isn't flush with options because most people either still prefer to use their older 3.5mm headphones with adapters, or just use wireless headphones/earbuds instead. However, if you like the idea of using wired earphones with a native Type-C connector, these are the best ones you can get for your money right now. So do pick up the one you like and don't forget to let us know if it matched your expectations.