Valve officially commenced the first of the three annual Steam Next Fest 2023 events on February 6. It's a celebration of upcoming titles on Steam, offering users a chance to try out new forthcoming games in the form of demos. Moreover, it gives a much-needed resurgence to the demo culture at a time when game publishers have slowly strayed far away from it. With this year's Steam Next Fest welcoming more than 100 developers to showcase their hard work, we compile the 15 best game demos you should try out.
Steam Next Fest Games Worth Checking Out (2023)
This year's first Steam Next Fest officially started on 6th February 2023 and will conclude on 13th February 2023, 10 AM PST. Much like every prior Next Fest, the event allows developers to showcase their upcoming titles in the form of demos for players to send feedback. On the other hand, Steam users get hundreds of game demos to try out, giving rise to the nostalgic demo culture. So, here are the demos you should try out in February 2023's Steam Next Fest.
Dark And Darker
Developer Ironmance is back again, bringing with them another brand new demo for Dark and Darker, a first-person PvPvE dungeon crawler with a circle that keeps getting smaller. The new demo brings in new features, such as a redesigned gathering hall, VOIP system, Karma system, and much more. There are loads of improvements over the December 16 Alpha playtest. It's a solid recommendation if you enjoy titles like Escape From Tarkov but want a more D&D-inspired setting.
Darkest Dungeon 2
After enjoying early access for over a year on Epic Games Store, the sequel to hit rogue-lite RPG Darkest Dungeon is set to leave early access and make its debut on Steam on May 8th, 2023. While there is still some time for the game to launch, Red Hook Studios launched a brand-new demo, giving players a taste of what to expect.
The Darkest Dungeon 2 demo features the beginning hours of the game, showcasing the beautiful semi-3D character models, the new carriage system, and the brutal gameplay akin to the Darkest Dungeon name. A must-try for fans of the series who were waiting for the Steam launch and newcomers alike.
Sherlock Holmes: The Awakened
Ukraine's Frogwares might be infamous for locking horns against publisher Nacon for a certain-Lovecraftian horror game, but that has not stopped them from remaking one of their cult-classic Sherlock Holmes titles for the modern systems. The Sherlock Holmes: The Awakened Steam Next Fest demo lets players play up to 25 minutes worth of gameplay. The upcoming Lovecraftian horror game sees the eponymous detective and his side-kick solving a case that revolves around cultists and eldrich horror.
Deceive Inc
Deceive Inc is an upcoming social deduction game where players are tasked with completing objectives given by the company of the same name, a private espionage company with a monopoly over the spy market. With access to state-of-the-art gadgets and the option to disguise as anyone, players complete their tasks while surviving against rival spies. With the game preparing for its March 21st release, players can try the demo to get a taste of the upcoming title.
Planet of Lana
Planet of Lana is an upcoming side-scrolling adventure puzzle game where a young girl and her pet embark on a journey through a vibrant world inhabited by machines and strange creatures. The game boasts artwork and art style inspired by the works of Studio Ghibli and companion-based gameplay. Planet of Lana also promises challenging puzzles and a memorable story.
Coven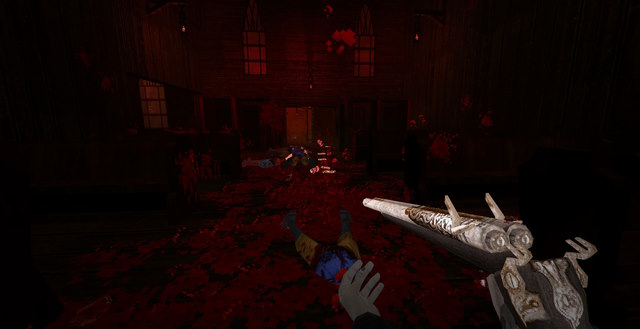 Inspired by fast-paced retro FPS like Blood, Hexen, and Unreal Tournament, among others, Coven is a retro FPS that puts players in the shoes of a girl in the 1600s, burnt after being wrongly accused of being a witch. Resurrected by unknown forces, the girl (and players) sets forth to get revenge for the wrongdoings. Coven is one of the many retro FPS coming out this year, and while it doesn't have a release date yet, the Steam Next Fest demo gives a meaty taste of what to expect.
Dad by the Sword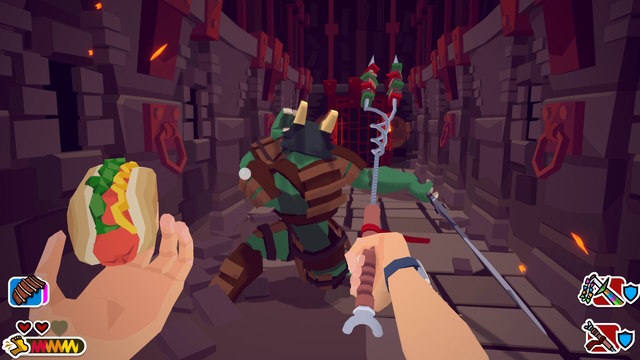 A goofy first-person dungeon crawler, Dad by the Sword, puts players in the shoes of a dad, annihilating various rooms filled with enemies using their swords. An action roguelike, this game features some interesting art style, fun sword-play, randomly-generated rooms, and abilities that aim to make players the spectacular Dad they are destined to be. The Steam Next Fest demo features most of the essential gameplay and humor.
Mars First Logistics
Physics-based games are always fun to watch and play, and Mars First Logistics plans on doing exactly that. Set in an open world, players are tasked with designing a Mars Rover, driving it on the red planet, and completing tasks to earn money. The game allows for some outlandish rover designs and is a great game to relax and have fun with.
My Dream Setup
There are instances where many people always wanted to create and design their dream room. Unfortunately, financial and logistic-related problems might put a dent in those dreams. My Dream Setup aims to provide that experience. A simulation game where players design and create their dream room, My Dream Setup allows players to customize and design their dream room setup, all from the comfort of their PC screen.
Fabledom
A city-builder inspired by the likes of Settlers, Foundations, and many others, Fabledom takes place in a world where fairy tales are a reality. The gameplay is similar to the countless city-builders available on Steam. However, Fabledom aims to create a relaxing experience with accessible gameplay packed with beautiful art. Additionally, Fabledom allows players to have romance options, letting them decide on a spouse who will rule the kingdom beside them.
Sons of Valhalla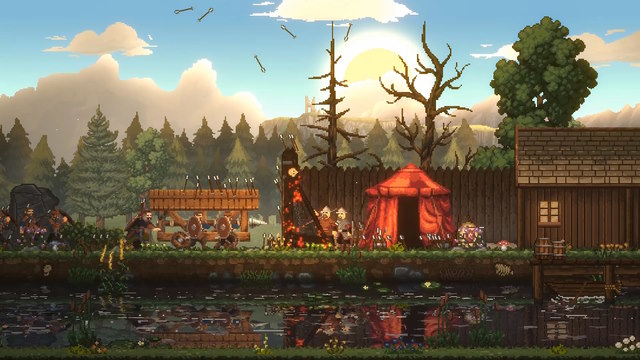 Sons of Valhalla is a pixel-art 2D combat game where the goal is simple: build a thriving base with an economy and raid the neighboring Viking establishment. It also turns into a base defense as rival Viking establishments will try to take over the player's base. It is a great game for people who enjoy titles like Terraria but want more action-oriented gameplay.
Oxygen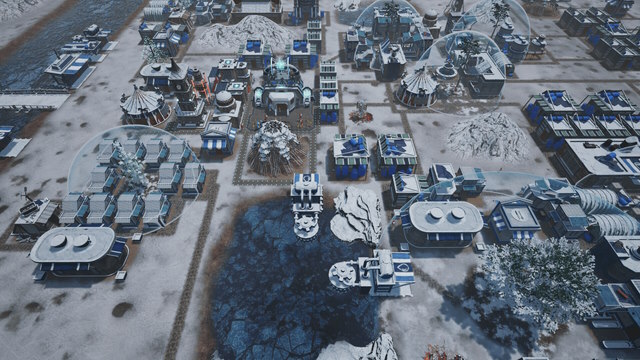 An upcoming city builder set in a post-apocalyptic setting, Oxygen tasks players with creating a thriving community after the disaster. It showcases gameplay features previously seen in titles such as Frostpunk alongside traditional city-building features such as gathering resources and research structures. The current Steam Next Fest demo gives us a slice of what to expect, and even though the game feels a bit janky, it has potential.
VOIDTRAIN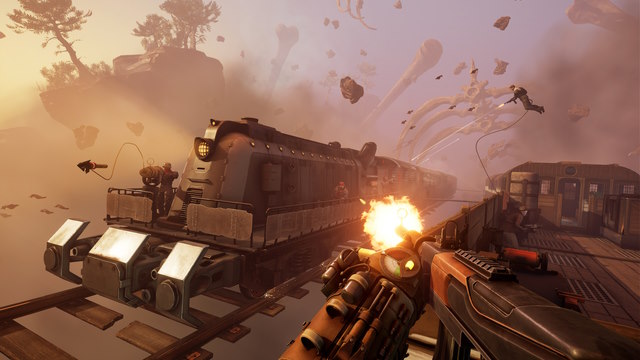 VOIDTRAIN puts you in the shoes of an engineer responsible for ensuring that the mystical train travels as intended through the Void. The Void is a mysterious world with floating islands, strange creatures, and its history. Ensure that the train keeps running while upgrading the transport and fending off the many mishaps. The Steam Next Fest demo provides a 45 minutes test of the actual core mechanics, allowing solo or co-op gameplay.
I Am Future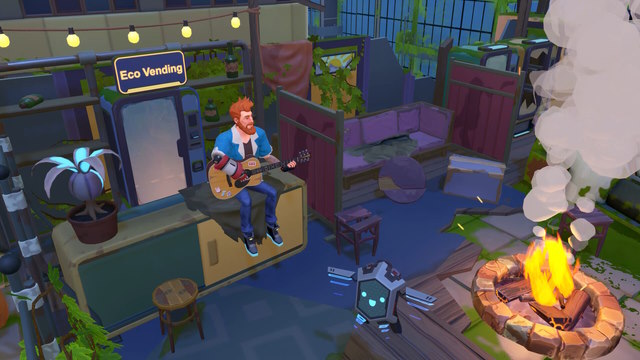 I Am Future is a cozy, vibrant survival game where players wake up on the roof of Cosmopolis, a once-great region that remains ruined and flooded. The goal is simple: craft new gadgets out of old appliances, automate production and survive the harsh world of Cosmopolis. Additionally, players can explore the sunk world of Cosmopolis in search of answers. Ahead of its launch in May, the Steam Next Fest demo provides players with a taste of the upcoming title.
Shadows of Doubt
Ever wanted to play as a private investigator, equipped with the freedom to approach missions the way you want? Shadows of Doubt aims to deliver that. In an indie immersive sim, players take the role of a private investigator in a procedurally generated sandbox world set in an alternate hyper-industrialized 1980s.
Tasked with finding a serial killer, Shadows of Doubt boasts player freedom, a fully simulated world, and a unique detective experience. In the Steam Next Fest demo, players have the opportunity to play through the first 90 minutes, giving them a peek at the upcoming title and its ambitions.
Try Out New Upcoming Steam Games
So in this article, we covered some of the most anticipated Steam Next Fest demos you should try out and keep an eye on for their official release. Of course, there are hundreds of great developers showcasing their games at the event, but we can only check out so many. Hence, let us know the demos you tried out in the Steam Next fest event in the comment below.