Smartwatches have become ubiquitous in countries like USA and UK, however, they have still not picked up steam in India. One of the major reasons behind the lacking popularity of smartwatches in India is the cost. Most of the smartwatches that are released cost upward of 20,000 rupees which is not a small amount of money to pay. Hence, most of us haven't even tried a smartwatch and don't know what we are missing. That's why, to help our readers get into the smartwatch game, we have compiled a list of the 5 best affordable smartwatches that they can buy. No, these are not the latest and the best smartwatches out there, however, they are the best affordable smartwatches one can find. So, if the price is the only thing keeping you from trying a smartwatch, here are the 6 best smartwatches that you can buy under 10000 INR:
Best Smartwatches Under 10000 INR (December 2018)
1. Cogito Classic Smartwatch
Cogito Classic smartwatch brings together the power of connectivity and the sophistication of a precision-crafted timepiece. The smartwatch is made of premium materials, is durable, and can withstand the pressures of everyday wear and tear quite easily. One of the best things about this smartwatch is that it comes with a 10 ATM water-resistant rating which makes this resistant to water ingress up to meters of depth. Thus you can wear this normally in the shower, in the rain, on the beach, and even at the pool.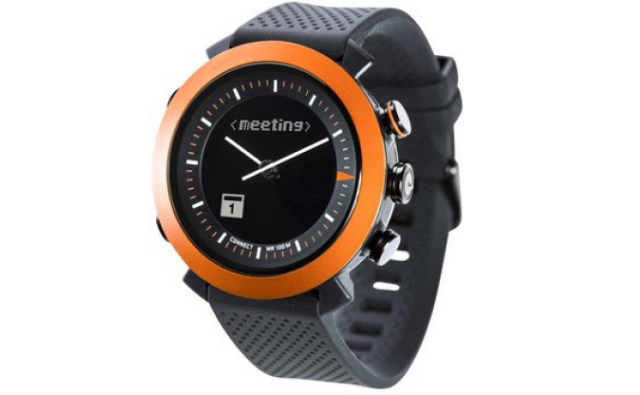 When it comes to the smart features, the watch instantly alerts you about incoming calls and messages. You can even take selfies or control your playlist with this watch. It can also act as your personal fitness buddy, by tracking your movements and encouraging you to achieve your goals. Do note that it just has small e-ink display at the top which means that you won't be able to use apps on this watch. This drawback comes with a big advantage. Since the watch doesn't have to power a big display, it can run for months without needing a charge. If you want a sporty and good looking watch which is also smart, do try this out.
Compatibility: Android, iOS
Buy From Flipkart: ₹9,999
2. Huami Amazfit Bip
Xiaomi's Huami Bip smartwatch is one of the best looking and the most feature-rich smartwatch that you can currently buy under the 10000 INR ceiling. The smartwatch looks a lot like Apple Watch which is actually a good thing as Apple watch is one of the best designed smartwatch of all time. On the top, it features a 1.28-inch display which is curved at the edges and covered with 2.5D Corning Gorilla Glass. The curved edges merge seamlessly with the metal housing which makes it feel very premium. The watch features 40-day long battery life which is something you will really appreciate when you won't have to charge it every other day like your smartphone.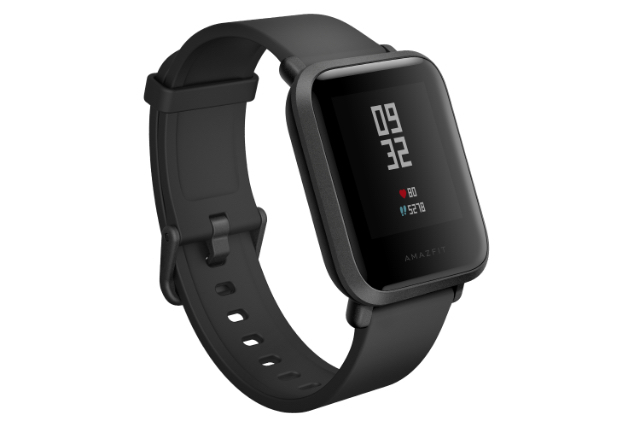 When it comes to functionality, the Huami Amazfit smartwatch uses its assortment of sensors which include GPS, barometer, a geomagnetic sensor, PPG heart rate sensor, and 3-axis accelerometer to accurately track your activities, exercises, sports, and sleep. The watch also syncs with your smartphone in real-time and delivers easily readable notifications like calendar alerts, text messages (native and third-party including WhatsApp, Facebook, and more), and emails among other things. It is one of the best smartwatches if not the best smartwatch that you can buy in the aforementioned price bracket.
Compatibility: Android, iOS
Buy From Flipkart: ₹5,499
3. Boltt Hawk Smartwatch
Boltt Hawk Smartwatch is yet another good smartwatch that you can buy under 10000 INR. The smartwatch looks really elegant is designed in such a way that it looks more like a traditional watch than a smartwatch. Just like the Huami Amazfit, the Boltt Hawk Smartwatch brings a ton of functionality to the table. Firstly, it can track your activities like exercises, steps, sleep, and more to give you an accurate data of your health. The smartwatch even brings 7 sport-modes including Indoor & outdoor running, marathon, and others, which help in providing improved tracking data.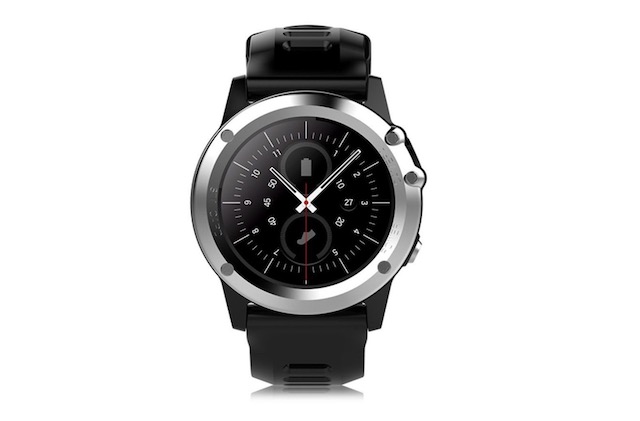 It also comes with the IP68 rating which means it can easily handle rains along with small swimming sessions in your local pool. On the notifications side of things, the smartwatch not only allows you to see your call and messages notifications but also allows you to make calls directly from the watch itself. Other features include customizable watch faces, integrated compass, camera, and more. This is one of the most feature-packed smartwatches you can buy in the price range.
Compatibility: Android, iOS
Buy From Amazon: ₹9,374
4. Martian Notifier
If you are someone who doesn't seem to enjoy the smartwatch interface and want something more traditional, the Martian Notifier is just for you. On the surface, the Martian Notifier is like any other normal watch with analog dial. However, look a little closer and you will be able to see a small strip of the display which acts as a notification center for your smartphone. Unlike other smartwatches on this list which do multiple things like tracking your activities and sleep, sending you notifications, letting you make calls, and what not, the Martian Notifier serves only a single purpose, which is to notify you of the notifications that you are receive on your phone.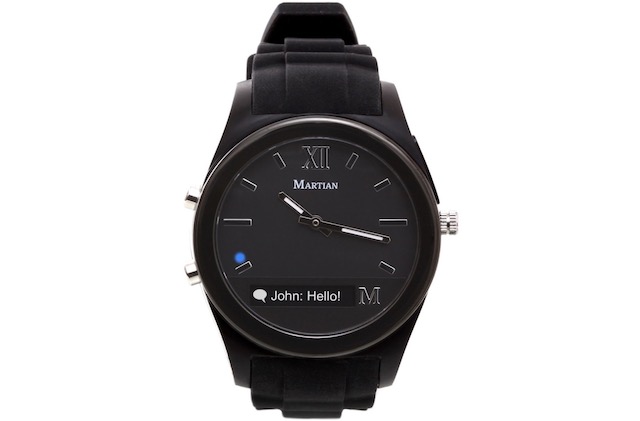 Whenever a notification comes in, the Martian Notifier will gently vibrate to inform you and you can raise your hand to see what kind of notification you have received. The display strip might feel tiny but it does a hell of a job of showing you the whole notification by gently moving the text sideways. If you are just not ready to give up on your analog watch, the Martian Notifier is just the thing for you.
Compatibility: Android, iOS
Buy From Amazon: Rs. 10,365
5. Noise Ignite Smartwatch
Noise Ignite is an entry level smartwatch and is the cheapest watch on this list. Inspired by Pebble, the smartwatch brings a 1.2-inch ePaper sharp memory LCD screen which lets you easily see all your notifications. The watch gets sufficiently bright, and sunlight visibility is no problem here. One of the best features about this watch is that it is waterproof up to 30 meters which means that you can use it anywhere. It also brings a 40-day battery life which is more than sufficient to not cause any problem. The watch does a good job of notifying users of calls, messages, and social media notifications. However, there is no fitness tracking here. I mean, the smartwatch promises to monitor your sleep, step count, and heart-rate, however, I doubt that its reading would be that reliable. I would only buy this watch for notification alerts which is something the watch is surpassingly good at.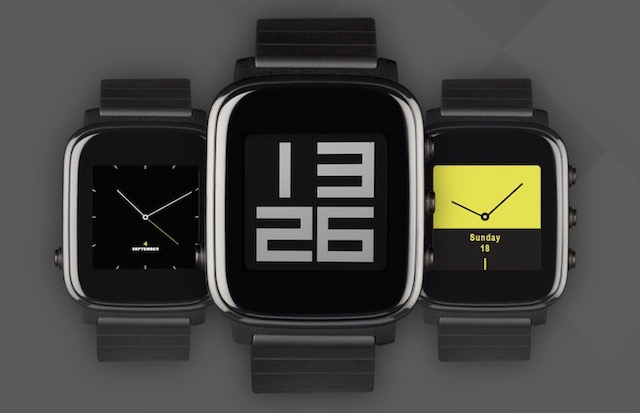 Compatibility: Android, iOS
Buy From Amazon: ₹4,999
6. WatchOut Wild Black Panther
While the naming scheme for this watch could have been better, the watch itself is very good for its price. The smartwatch promises to do a lot of things for its asking price and it is one of the best value for money product on this list. The watch sports a 1.22-inch capacitive IPS panel which is also touch sensitive. The touchscreen works really well and registers all the inputs without any lag. When it comes to functionality, the watch offers a lot. Firstly, it brings a pedometer and a heart-rate monitor which allows it to track your step counts and monitor your heart rate. The smartwatch also promises to track your sleep but I don't think many people will use that feature. This is a bulky watch and wearing it to sleep doesn't feel like a comfortable thing to do.
On the notification front, the big 1.22-inch IPS panel does a great job of delivering notifications. One of the best things about notifications on this watch is that you can decide which apps have the right to deliver notifications and which don't. This allows you to keep notifications to a minimum so that you are not distracted while working. The watch uses Bluetooth to connect to your phone and can also be used for calling, as a shutter button for the camera, and more. Overall, it does a lot of things right and if you can live with its bulky design, you are going to enjoy using this watch a lot.
Compatibility: Android, iOS
Buy From Flipkart: ₹6,299
SEE ALSO: 10 Best Phones Under 10000 INR You Can Buy
Smarten Your Day With These Affordable Smartwatches
While there are not a ton of choices for smartwatches in under 10000 INR category, all the smartwatches mentioned here are really good and you can choose anyone that fits your need. Do let us know which one is your favorite smartwatch from the list. Also, if you are already using a smartwatch which is not on the list but deserves to be there, drop its name down in the comments section below. We love to hear from our readers and your comments are always appreciated.