Back in the day when Sony announced the PlayStation, it took the gaming world by storm. Still considered as one of the best gaming consoles till date, the PSX/PS1 boasts of a huge library of games. If you were the owner of this legendary console, surely you must remember having loads of fun playing your heart out. Wouldn't it be great to enjoy those great games once again? Well, luckily you can. With our smartphones getting smarter and powerful by the day, it is now possible to run those classic retro games on your Android devices. This has been possible because of some awesome PlayStation emulators which are present on the Play Store. But with the tons of emulators out there, which one do you choose? Well, fret not, as we bring to you our list of 7 best PlayStation Emulators for Android that you can use:
Best PlayStation Emulators for Android
Note: The following applications are just the emulators and do not include any games. You can download the ROMs for the PlayStation X (PSX) or PlayStation One (PS1) games from Emuparadise or CoolRom. Also, I tried the following apps on my Moto X Play as well as the Samsung Galaxy S8, and the emulators worked fine on both of them, with little or no difference in terms of graphics or performance.
1. ePSXe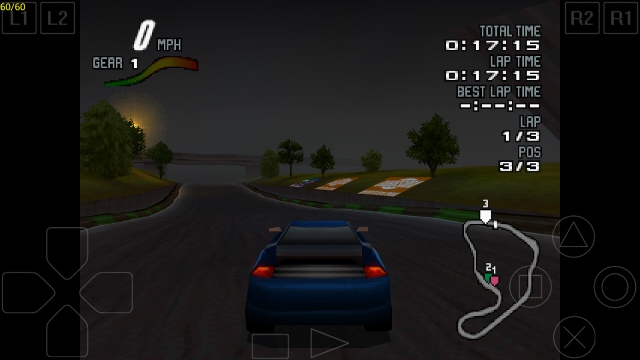 We start off with the best PlayStation emulator on the market out there; ePSXe. You might have heard of the name before as ePSXe is the most famous and successful PlayStation Emulator for PSX and PSOne games. It boasts of a high compatibility of over 99%. The project has been ported to run on Android devices with the same stability and added features. The app also includes a fun 2 players option with a split-screen mode. Also, while it includes a virtual touchscreen pad, it has added support for external gamepads such as the Wiimote, Sixaxis, or the Xbox 360 controller. While it is certainly the most expensive option of the lot, it is also the easiest as well as the most reliable option out there.
Download: ($3.75)
2. FPse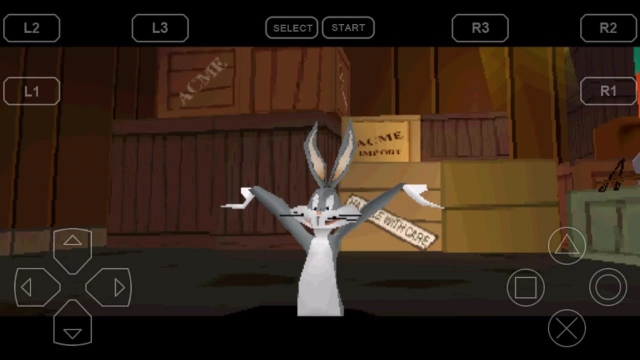 Next up on our list, we have FPse, the biggest nemesis to the ePSXe project. Unlike FPse, ePSXe is not that user-friendly and rather features a steep learning curve. But once you understand how things work, you'll be able to witness the true power of this emulator. As compared to ePSXe, FPse is able to play games in a higher resolution thanks to the advanced use of OpenGL technology. It can even expand the all the games to run in widescreen resolution, irrespective of the fact whether the game natively supports it or not. Furthermore, the emulator has support for VR Glasses such as Oculus Rift, GearVR, Google Cardboard, Homido, and more.
Download: ($3.63)
3. ClassicBoy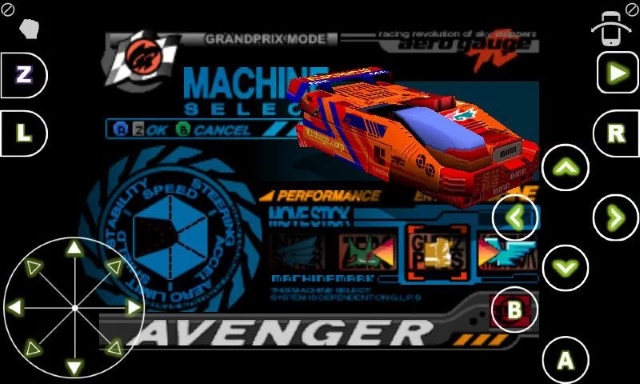 ClassicBoy is one of the most famous emulators out there, simply because of the plethora of systems that it can emulate. The emulator currently supports emulating PlayStation One/X, Nintendo64, a couple of GameBoys, and more. Yes, all that in one single package. And it comes with a ton of features as well. There are 8 swipe directions that can be detected on each side of the screen and each one can be mapped to one key of the game. Besides gestures controller, ClassicBoy also supports accelerometer sensor to control movements for a character. As such, the user can play most of the games using one-handed operation. Also, the emulator has support for external controllers, that allows for a maximum of 4 players to connect to the device.
Download: (Free, in-app purchases)
4. RetroArch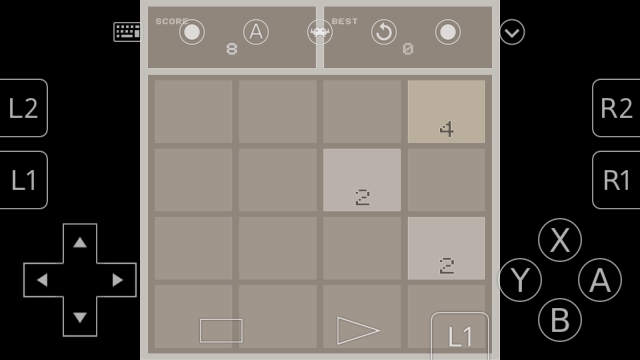 RetroArch is one of the most promising emulators out there for the PSX/PSOne. The open-source emulator is based on the Libretro interface which allows the app to use rich features such as OpenGL, cross-platform camera support, location support, and more. RetroArch proves to be a highly reliable emulator, with a superb and easy to use user interface. It comes with the ability to remap controls and make use of cheat codes as well. Unlike other apps out there, it has multi-language support as well. Also, RetroArch is a multi-platform emulator, in which you have to download "Cores" to run a ROM/game for that specific console. Finally, the app is constantly updated, which is always a plus point.
Download: (Free)
5. Matsu Emulator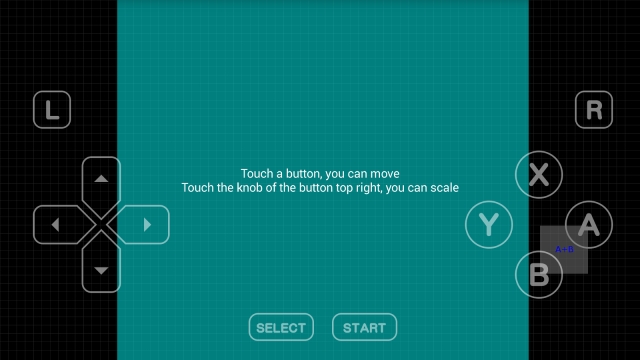 Matsu Emulator is another multi-platform emulator but made primarily for the emulation of PSX/PSOne. It is also one of the most powerful emulators out there, and despite being free, proves to be quite reliable. The app supports the usual ton of emulator features. While the emulator runs great, the free version is plagued by the extensive advertisements. You can choose to remove the ads by making an in-game purchase of the pro version. That being said, if you were to pay anyone, I would suggest you go for the ePSXe or FPse emulators. Overall, if you can bear with the ads, Matsu Emulator is indeed a quite stable and well performing PlayStation Emulator.
Download (Free, in-app purchases)
6. EmuBox
EmuBox is a relatively unknown yet powerful project for retro console emulators. Another multi-console emulator, EmuBox supports emulating for PSX/PS1, NDS, SNES, GBA, GBC, and more. It is probably the best-looking emulator out there, featuring a good looking material design UI. Also, while most emulators out there feature just a couple of save slots in total, EmuBox boats of 20 save slots for each ROM individually. It also supports easy screenshot capture, as well as support for fast forwarding the game speed. You can also tweak the emulator settings for optimizing the performance of the game on your device, that allows for running the games on older/legacy Android devices.
Download (Free)
7. Xebra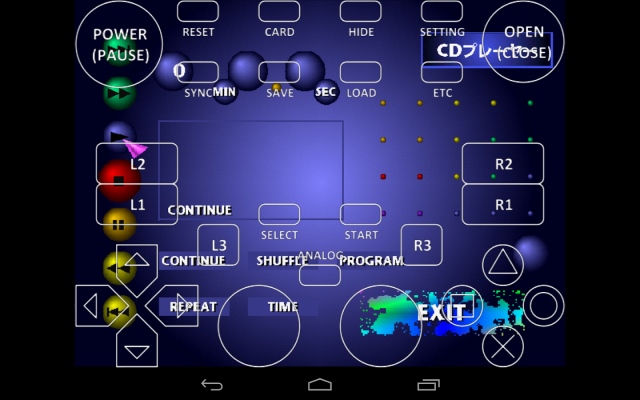 Last on this list we have the highly controversial PlayStation emulator project – Xebra. Don't be disheartened by the number of downvotes on the application's page; this is simply because of the confusing user interface that the app has. Yes, the UI is quite confusing, without any instructions within the app. That being said, there is an instructional video provided the app's developer. Once done, you'll actually realize how powerful the emulator actually is. It practically produces the best graphics out there, and the controller layout is highly responsive as well. Sure, it requires some efforts to set things up, but once done, Xebra truly gives the other competitors on this list a run for their money.
Download (Free)
SEE ALSO: 7 Best Android Emulators for Windows You Can Use
Enjoy the Classics With The Best PlayStation Emulators for Android
Back in the day, graphics weren't that great, but the games surely were. If you're also someone who misses their childhood games, and would love to play those games again, the above list of emulators should suffice for you. I know I'm playing Tekken 3 on my Android device. But what about you? Tell us your favorite PSX/PSOne game and the emulator you're using to play it in the comments section below.
---
Load More