Pets are one of the most loveable members of a family. They put a smile on our face, play with us, protect us and overall, keep us happy. For all the happiness, they definitely deserve something in return, and food and shelter ain't cutting it. If you are a loving pet owner, you should get a cool gadget specifically made for your pets. There are many smart gadgets available for your cute little friends. So, here's our list of the 12 best pet gadgets you can buy for your pet or for you, as pet owners. These gadgets should make your pets happy or make it easier for you to take care of them. So, let's take a look:
1. Whistle GPS Pet Tracker
Whistle uses GPS to help you track your pets to ensure they never get lost. The device attaches to your dog or cat's existing collar and lets you see their location using a companion app for Android and iOS. You can create a boundary around your house and if your pet goes outside that boundary, a notification email or text message will be sent to you.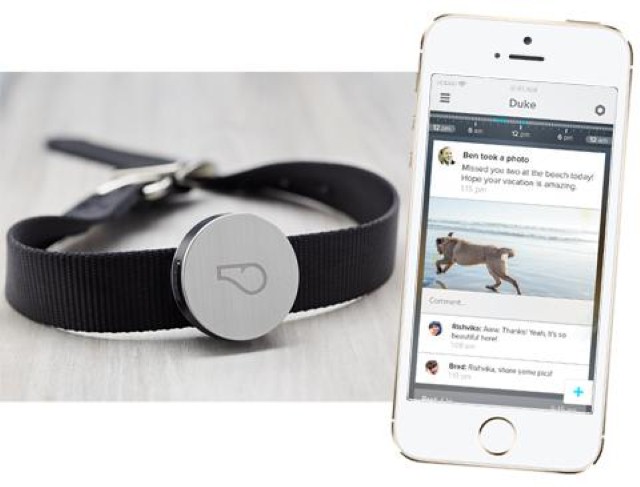 Whistle itself is very durable and water resistant, so no matter how rough your furry friend goes is, it will still let you track their location. Apart from tracking location, it also lets your track their activity, eating habits, rest and other behaviors to keep them healthy. You will have to buy the device and buy a monthly subscription for tracking; costing $6.95/month.
Buy On Amazon ($59.99)
2. iFetch Too Ball Thrower
We all know that a dog never gets tired of playing the fetch game, but we do get tired. iFetch Too is an automatic ball thrower that will automatically throw standard tennis balls for your dog to fetch. The device works on built-in batteries and lets you configure how far the ball should be thrown. After fetching the ball, the dog can put it at the top of the iFetch Too and it will throw the ball again (may require some practicing).
iFetch Too is shipped with 3 pet safe tennis balls and you can also use a standard tennis ball if you like. It is made for bigger dogs that can easily handle a standard tennis ball in their mouth. If you have a smaller dog, then you can get iFetch mini that supports smaller balls.
Buy on Amazon ($199.99)
3. FroliCat BOLT
Cats love laser pointers and FroliCat BOLT is a rotating laser pointer device that will keep your cat busy. BOLT is a standing device that you can keep in your hand or put on a surface. It will emit a laser pointer that will slowly move in random patterns to let your cat play with it. The laser point is red in color and there is mirror on top that is used to move the laser pointer.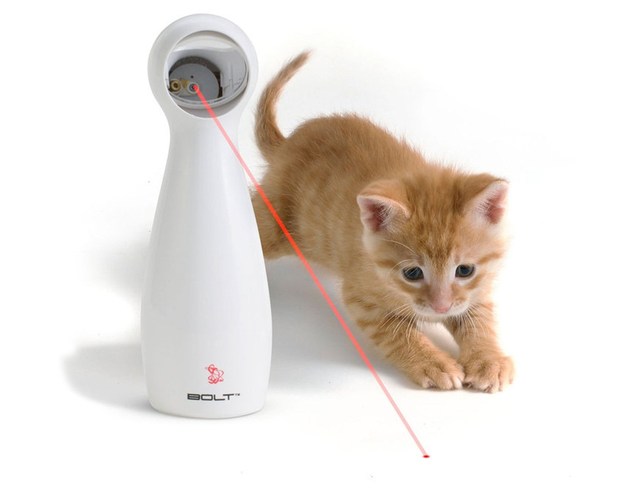 It can either create patterns automatically or you can manually configure it to create specific patterns, like zigzag. Additionally, it comes with a 15 minute shutdown time, so that your cats won't exhaust themselves in an endless chase.
Buy on Amazon ($10.87)
4. Petcube
Petcube is a monitoring system, specifically designed for pets. It is a two way audio/video communication device that will let you remotely talk to your pets. It offers a 720p HD video experience to ensure you get the best view of your pets, and the audio communication is very clear as well.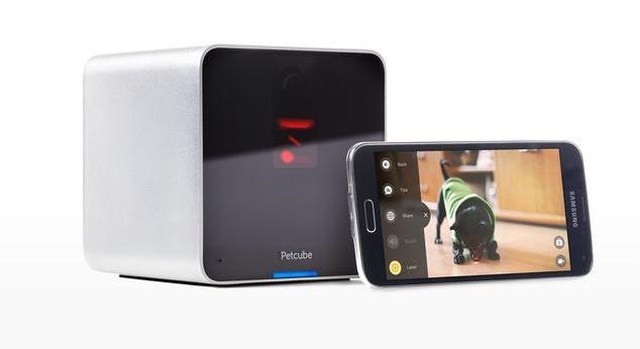 Additionally, it has a built-in laser pointer on top, to keep your cat busy (and maybe your dog as well), and the laser pointer also supports automatic movement. Petcube' smartphone app also has a built-in social media feature specifically made for pet lovers. You can share your pet photos and videos with the whole community and interact with them.
Buy on Amazon ($149)
5. PetSafe Pet Door
Pet doors are perfect to let your cat or dog easily enter or leave the house, without you needing to open the door. However, they also allow any animal to get in, or any pet to go outside (a problem when you have more than one pets). This is where PetSafe smart pet door will help take full control over who goes out and who comes in.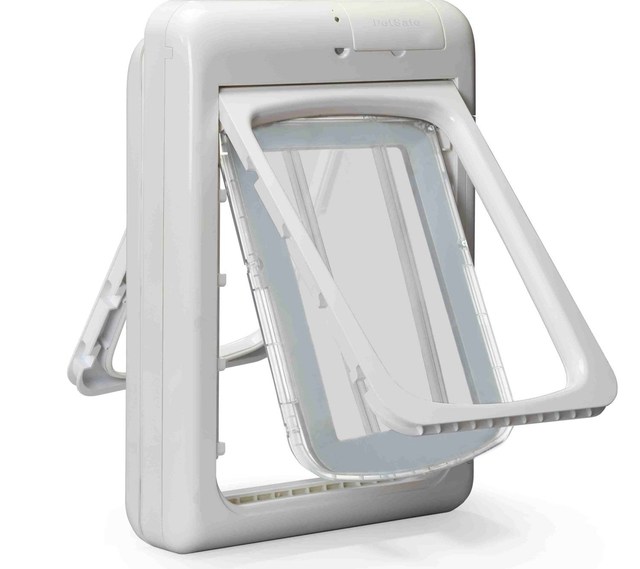 PetSafe uses passport key system to detect your pet and allow or deny access. Passport keys can be attached to your pet and PetSafe door will automatically detect it. You can configure the function of each password key individually, Like whether the door should open or not when a particular passport key comes in its vicinity. You can use this control to keep specific pets inside (like cats) and let others freely use the door (such as dogs).
Buy on Amazon ($151)
6. FitBark
You should care about your dog's fitness, similar to how you keep yourself fit, and FitBark will help you with this goal. FitBark is a fitness tracking device for dogs, similar to Fitbit for humans. You can see the everyday activity of your dog using graphs and also compare them with other similar dogs. It will track rest times, activity times and play times and even when your dog isn't feeling well.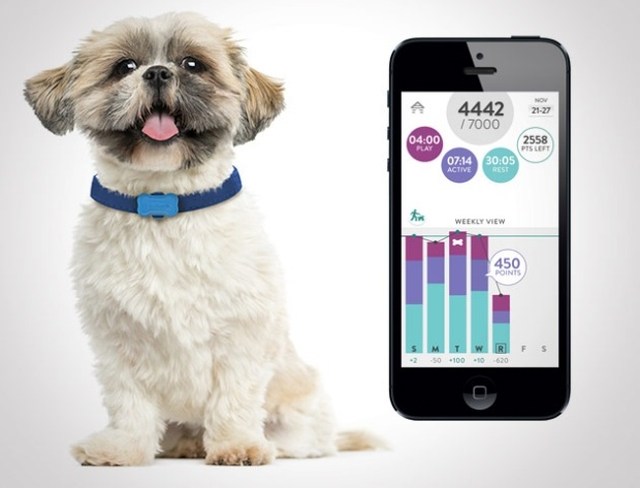 FitBark works great with Fitbit and you can easily compare your stats with your dog. Furthermore, it is battery powered and can go on for 14 days with a single charge, and it is tough enough to survive bumps and water splashes. 
Buy on Amazon ($69.95)
7. Petnet SmartFeeder
Petnet is an automatic feeder for your pets that will surely give you some peace of mind. It can hold up to 5-7 lbs of food and will automatically serve food in the bowl, according to the time you specified. All you have to do is put the pet food in the SmartFeeder and specify when it should be served. Petnet will serve the food on time and your pet can eat it without any intervention from your side.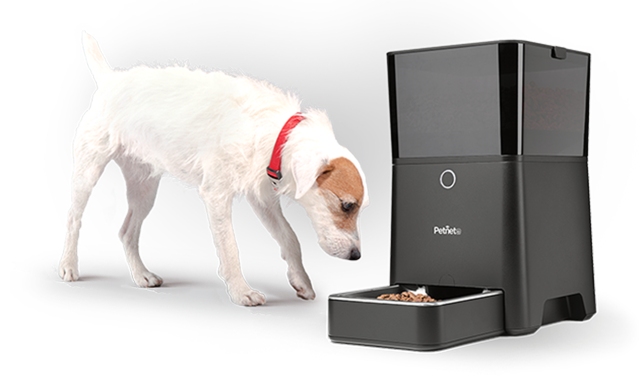 Furthermore, you can also remotely send commands to put food in the bowl, perfect for taking control over your pet's food routine. Overall, Petnet is the best solution to automate pet food schedules.
Buy on Amazon ($149.99)
8. Regent Heated Spa Bed
If you really want to give your pet a royal treatment, Regent Heated Spa Bed is a great option. The bed features two radiant heat panels on the sides that will ensure your pet stays warm even on the chilliest days. The bed comes in two finishes, pickled oak and distressed walnut.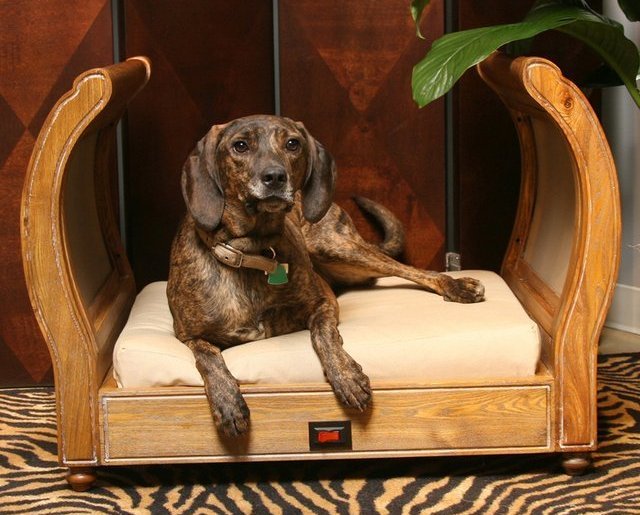 Additionally, it has turned feet and removable cushions to comfort your pet, with the total size of cushion being 25.5″ x 22.5″. The size is big enough for small to medium dogs and all types of cats. You will have to plug the bed in an outlet to use the warming feature, and it will require to be assembled first before using it (may require some guidelines).
Buy on Fancy ($550)
9. Halo Mini LED Collar
Halo Mini LED Collar, as the name suggests, is an illuminated collar for your dog or cat to make it easier to detect it in dark. Of course, it will help you find your pet in dark, but it focuses on protecting your pet and you (if you're out for a walk with him) from car accidents. The collar is totally illuminated, so anyone can see it from any direction.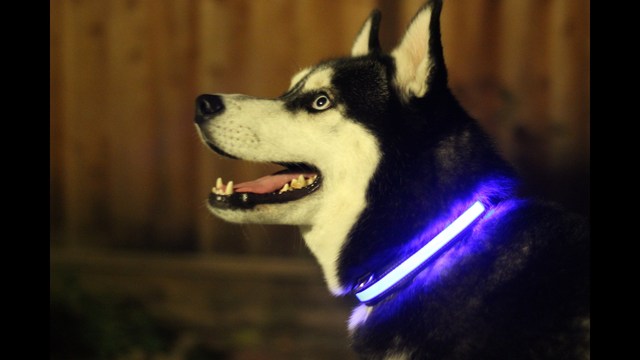 Halo Mini comes with two modes, Flashing mode and Glow mode, that make it easier to see it from distance. It comes in small, medium and large sizes to easily fit cats and dogs of all sizes.
Buy on Amazon ($32.87)
10. Auggiedog Pet Waste Shovel
It's really fun to have long walks with your canine friend but cleaning up the mess they make isn't the best moment. Auggiedog shovel is the answer to this problem and it claims to solve all the nuisance that come with dog poop and cleaning. It's a shovel with a big stick, and all you need to do is put it on the poop and press a button to automatically scoop it. Auggie also comes with a cleaning station to dispose off the poop.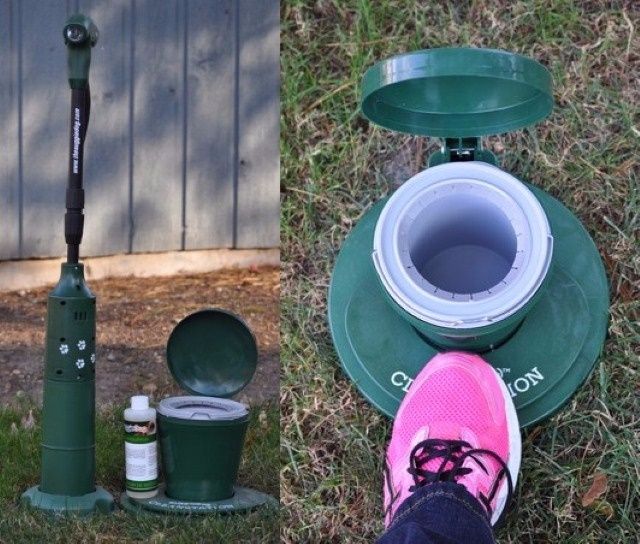 It has a cane like structure, to make it easier to pick up the poop and move around and there is a flashlight on top to see things in the dark. Only thing disgusting you may have to deal with, is cleaning the cleaning station when you are back home.
Buy on Amazon ($110.90)
11. Wigzi Dual Dog Leash
If you own two dogs, you will know how frustrating it is to deal with their excitement that leads to getting the leash tangled. Wigzi Dual Dog Leash comes with a rotatable base that allows you to walk two dogs at a time, without worrying about the leash getting tangled. The ropes are sturdy enough to handle any type of dog and the handle is covered with a comfortable gel for easy grip.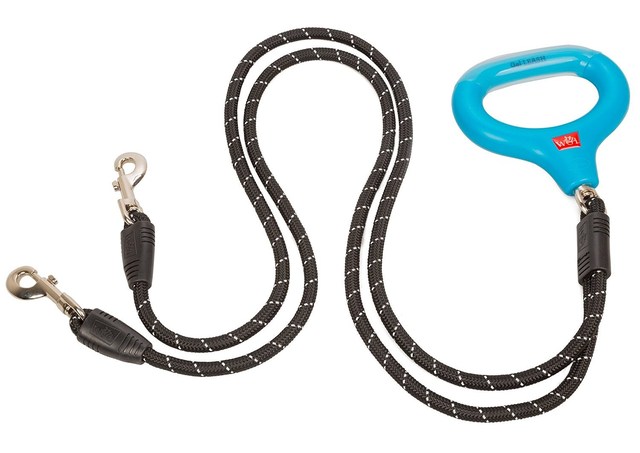 Its ropes are also reflective, so anyone can see it in the dark, making it perfect for night walks. Best of all, the manufacturer offers 2 years of warranty on ropes and hardware, which should be enough to ease your mind.
Buy on Amazon ($29.99)
12. My Fun Fish Tank
Having a goldfish in your room is very soothing, but it can be a pain to clean its tank every now and then. If you love fish but not the cleaning that comes with it, give My Fun Fish Tank a try. It is an affordable, self-cleaning fish tank that will automatically clean itself as you pour clean water in it. No need to take the fish out in another container and clean the tank. Simply pour clean water and dirty water will pour out from the side. The tank isn't that big in size and you can only put one or two small fish in it.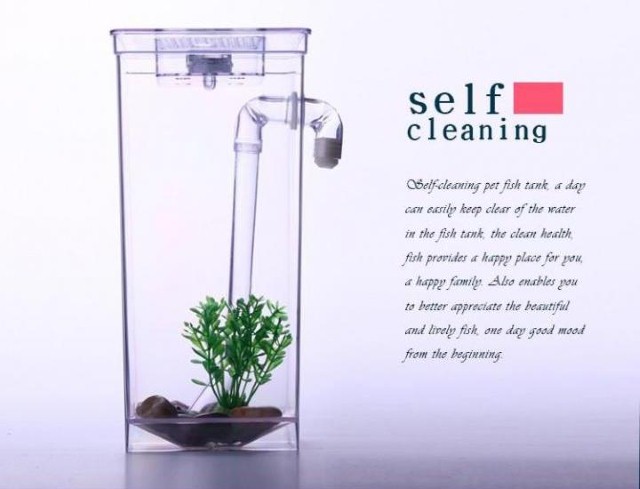 Buy on Amazon ($10.50)
SEE ALSO: 12 Products to Start Your Smart Home
Buy these cool Pet Gadgets to make your pet happy
Smart gadgets are a great way to enhance your life, and your pets are no exception. These are some of the best pet gadgets available today and they should make it easier for you to be a pet owner and fulfill your responsibilities with ease. I really like the iFetch Too ball thrower and My Fun Fish Tank that cleans itself automatically but which one of these pet gadgets do you like? Do let us know in the comments section below.