Christmas and New Year holidays are just around the corner and it's time for exchanging gifts. We all love giving & receiving gifts and anyone who says they don't want gifts is lying. While choosing a gift sounds easy, it's not, especially when you have a geek as a friend/cousin or relative. That's when you have no idea what to gift your geeky close one. Well, we are here to help! We decided to indulge in some geeky gift searching and found some very cool geeky gifts for you to give away this holiday season.
Here are 25 Best Geeky Gifts for Christmas:
1. Iron Man Arc Reactor LED T-Shirt
The arc reactor in Tony Stark's chest might not really be healthy but it looked very cool nonetheless. While he got it removed by the end of Iron Man 3, a part of us wished he got it back. Well, Tony isn't getting it back anytime soon but we can get our very own arc reactor, thanks to this cool Iron Man Tee. The cool tee features an arc reactor that runs on batteries that are hidden in the shirt's pocket. So what are you waiting for, rock the Christmas parties as Iron Man.
Buy: ($66)
2. Iron Man Limited Edition Collectible Wireless Mouse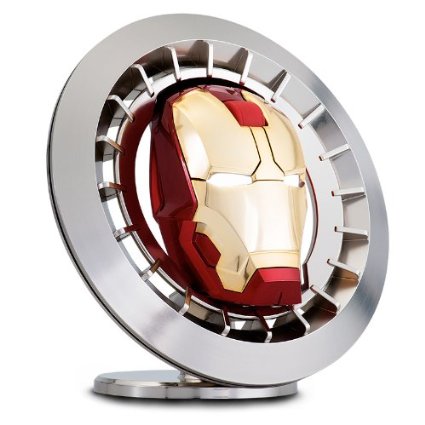 The cool Iron Man Limited Edition mouse would most certainly be an awesome gift for an Iron Man fan. It's a cool looking wireless basic gaming mouse, which comes in a very cool box that looks like an arc reactor that powers Iron Man and his suit. The coolness factor it brings is unmatched. You can have the mouse's lit up eyes to turn on or off and most importantly, it works great as a mouse.
Buy: ($156.95)
3. Emoji Pillows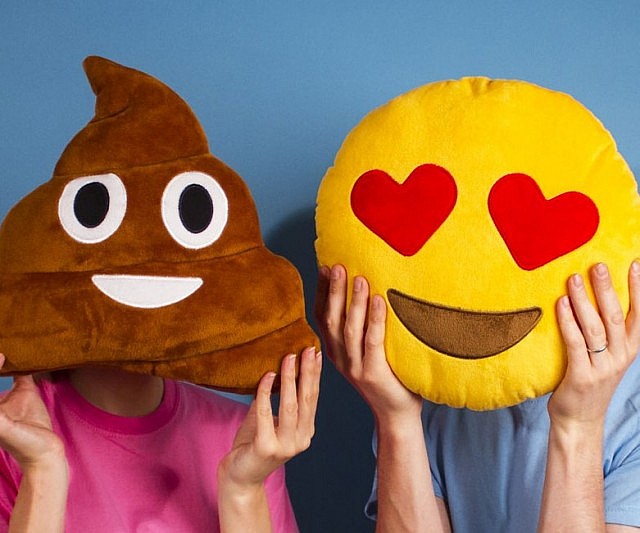 Love emojis? Well, you can now have them in your living room. Your favourite emojis from WhatsApp are now available as pillows. More than 20 emojis are available as pillows, so you can choose your favourite ones and get it for you or as a gift to someone who uses a lot of emojis in chats.
Buy: ($5.26)
4. Adjustable Laptop Stand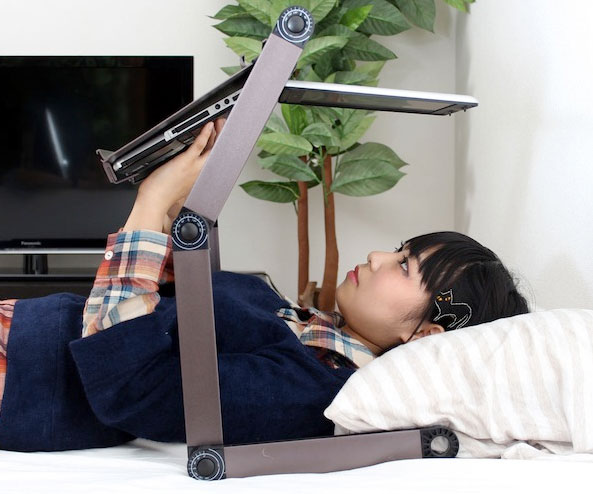 There are times when we feel the need to use our laptops in weirdly comfortable positions, that's where the Adjustable Laptop Stand would come in handy. The aluminum made stand can be adjusted to multiple angles and it can be used with laptops having up to 17-inch displays. It also features a couple of fans to keep your laptop cool.
Buy: ($58.11)
5. Smartphone controlled Bionic Bird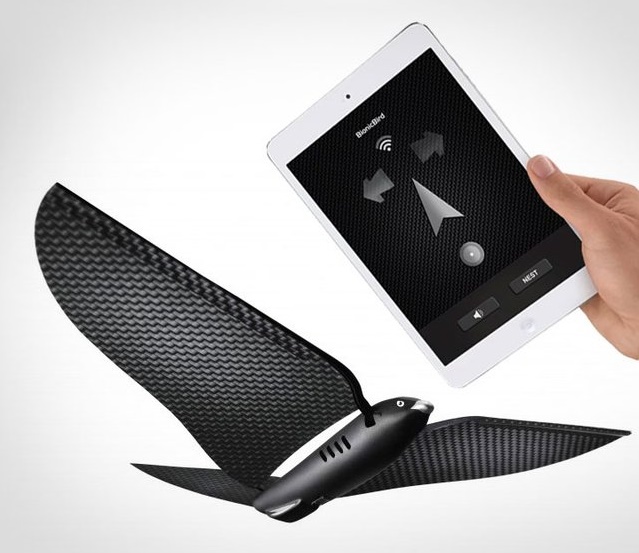 Ever wanted to control a bird? Well, it's possible now, thanks to the robotic Bionic Bird, which can be controlled via your smartphone. You can do some cool tricks with your Bionic Bird through the smartphone controls. It supports both iPhone and Android, so better get flying!
Buy: ($140.47)
6. Self Rolling Dice
Boogie Dice is a cool sound activated self rolling dice, which should make all the board & card games a whole lot more fun. Once you clap your hands or snap your fingers, the dice starts rolling by itself. The dice also has a cool app, where you can change the dice's behavior, responsiveness, LED colors, rolling duration and more. There are some cool games like Bots Battleground that have been built with Boogie Dice in mind. It's cool, isn't it?
Buy: ($39.99)
7. Harry Potter Monopoly Game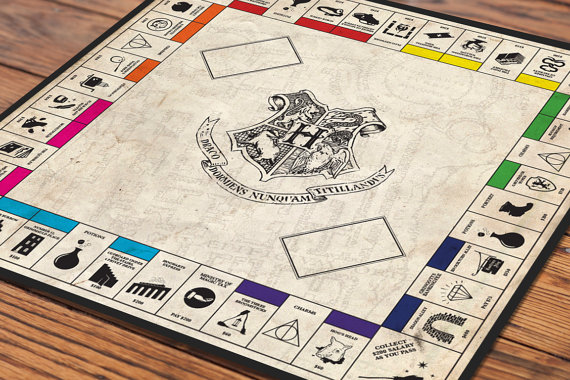 Love playing Monopoly and happen to be a fan of Harry Potter? Well, the cool Harry Potter Monopoly game is for you indeed. Harry Potter Monopoly is available as a downloadable file, which you can get printed to convert your boring old monopoly board to a magical Harry Potter one. Check out!
Buy: ($15.14)
8. Breaking Bad Doormat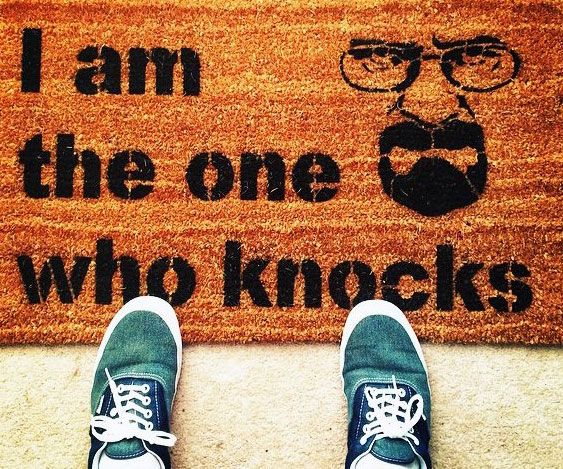 We are all fans of Walter White and his amazing dialogues, especially this one: "I am the one who knocks". Well, you can now get a doormat that says exactly that. This should be the perfect gift for any Breaking Bad fan, who wants to see the TV show's reference somewhere in his living room. There are also other cool Breaking Bad quotes doormats, so check them out as well.
Buy: ($45)
9. Tribe Star Wars/Minions/Marvel 8 GB USB Drives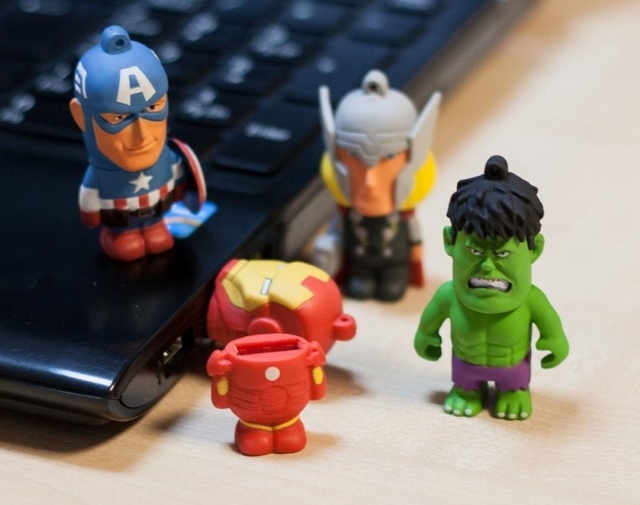 These are USB flash drives featuring the full tribe of Marvel heroes, Minions and Star Wars characters. Each member of the tribe feature 8 GB memory and can be used to share your important files around. Well, it's always great to have your favourite heroes and characters save your files and stuff.
Buy: Marvel, Star Wars, Minions ($22.53)
10. Batman Mirror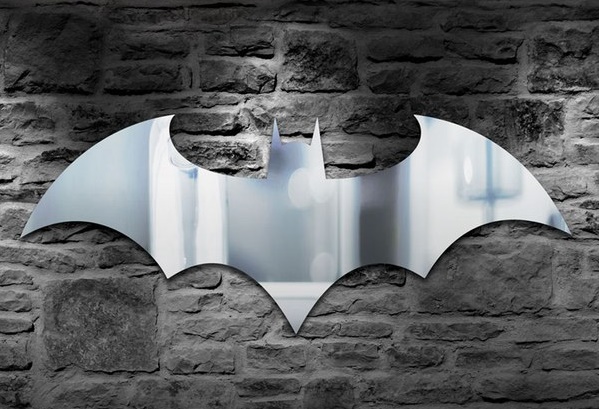 Thanks to the Batman logo mirror, you will be able to convert your house to the Wayne Manor or the Batcave, whichever one you prefer. The cool looking Batman mirror measures 28′ x 13″ and wall mount fixtures are included in the box. So, set it up in your room and every day when you look into the Batman mirror, some motivation should surely creep in.
Buy: ($33.99)
11. Devon Star Wars Luxury Watch
Devon's Star Wars luxury watch might be a very costly gift but it's surely a dream gift for Star Wars & Darth Vader fans. The watch successfully incorporates the design elements from Star Wars with Devon's cutting technology and the result is surely amazing. The Devon Star Wars watch looks futuristic with a Darth Vader helmet implementation, a couple of Star Wars fighter wings on the sides along with Devon's scratch resistant polycarbonate lens, true black diamond like coating, four interwoven 2-micron thin nylon time belts and more. Other features include wireless recharge, two weeks on one full charge, 313 electrical contacts etc..
Buy: ($28,500)
12. PowerUp 3.0 – Smartphone Controlled Paper Plane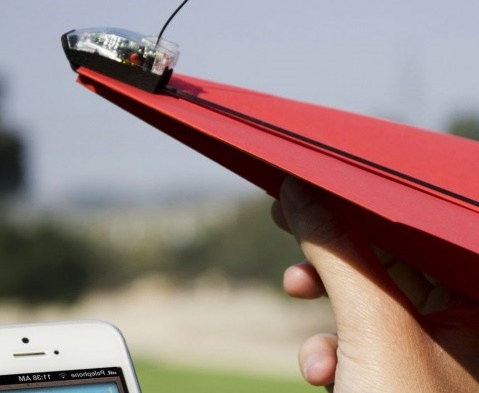 Everyone loved flying a paper plane in their younger days but not anymore. Well, PowerUp 3.0, a smartphone controlled paper plane might bring that interest back. It's a cool little paper plane packing motorized engines with 180 feet (55 meter) range. It has the flight time of 25-30 minutes after charging it for 5-10 minutes. It connects with smartphones through Bluetooth and can be controlled through tilting.
Buy: ($49.99)
13. Game of Thrones Plush Dragon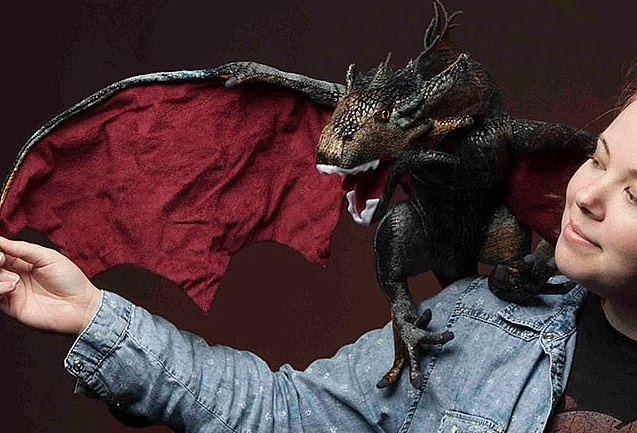 Game of Thrones fans love the dragons that are part of the show and now, you can get one for yourself as well. While it may not be as big or dangerous as the ones we see on GOT but they are still very cool. Along with the dragon wings and teeth, its limbs are fully poseable, so you can set it up the way you want. So, get one for yourself and become the Mother or Father of dragons.
Buy: ($59.99)
14. Darth Vader LED Table Lamp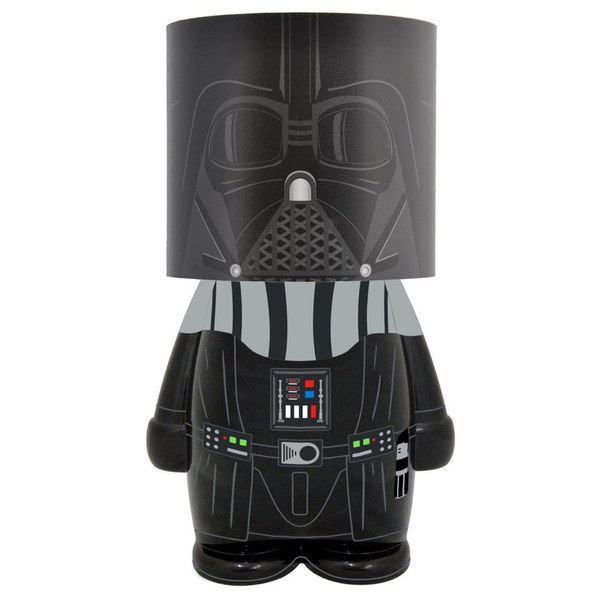 You can get this cool looking Darth Vader LED Table Lamp because accept it or not, even the dark side needs a little light at times. The cool lamp requires 3 AAA batteries or a micro USB Lead to run. It's a perfect gift to a Star Wars fan, who wants to bring a little Darth Vader touch to his bedroom table or coffee table.
Buy: ($39.74)
15. Cloud Light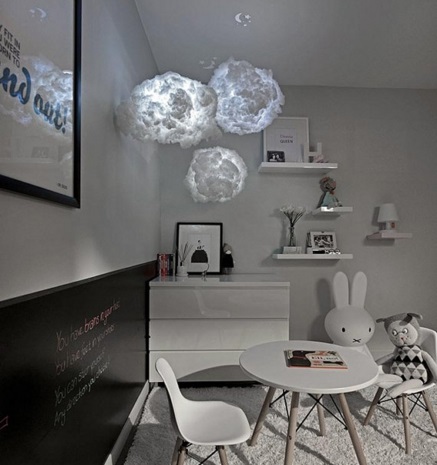 Cloud Lights are cool lights that can be hanged on the ceilings to create an illusion of a cloud. It looks very cool and is perfect if you want to make your room more attractive and serene. It is battery operated and you can easily switch it ON or OFF. The cloud lighting is available in a couple of different sizes, so you can mix them up to create a better cloud illusion.
Buy: ($110.03)
16. Emoji Keyboard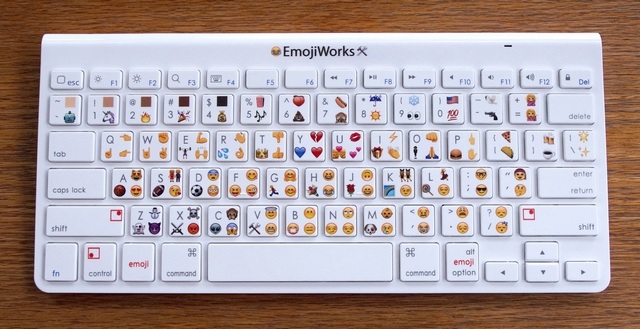 There are many of us who love chatting to people with emojis. Texting only via emojis is certainly cooler and more fun. EmojiWorks recently launched a new wireless Emoji keyboard, which makes texting through emojis a lot more easier. There is a Emoji Keyboard with 47 common emojis and then there's a Emoji Keyboard Pro, which features 120+ emojis, skin tone modifiers and more.
Buy: Emoji Keyboard ($49.95), Emoji Keyboard Pro ($99.95)
17. Hydrophobic T-Shirt
A hydrophobic T-Shirt is water and stain resistant, so if you have a friend who always ends up getting something or the other on his/her tee, gift them this T-Shirt. It's available for both men and women and this should make them pretty happy indeed.
18. Quadcopter with camera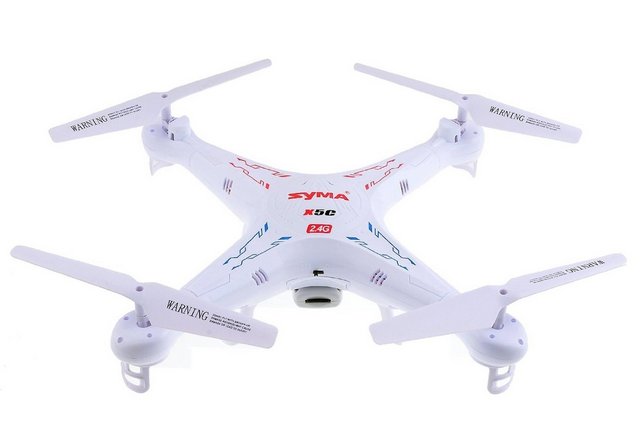 Geeks love drones but the popular consumer drones come with a hefty price. Well, we can always gift a more affordable beginner's drone. There are several cool quadcopters on the market and we especially like the one with a camera. Syma's Explorers Quadcopter comes with an HD camera and 2 GB microSD card along with features such as wind resistant, 6-axis gyro stabilization and more. It brings 7 minute flight on a charge of 100 minute.
Buy: ($48.80)
19. USB Mini Fridge
We all hate it when our cool drink turns tepid when we get busy at our PCs. Well, the cool USB Mini Fridge is the perfect solution for it. The mini fridge connects to your PC to keep the cold plate chilled for your drink. That's not all, as it even keeps your drinks warm if you want. It can easily fit in two cans or a mini beer bottle.
Buy: ($27.39)
20. Star Wars Death Star USB Car Charger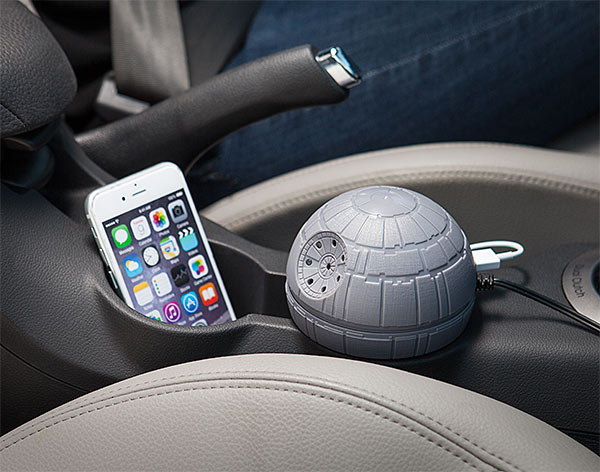 There are various Star Wars themed novelty products but we can't say all of them speak like Grand Moff Tarkin from Star Wars Episode IV: A New Hope. Yes, the cool Star Wars charger with Death Star looks, speaks Tarkin's lines. The cool USB charger is compatible with most USB devices but who are we kidding here? You are going to buy it for its cool Death Star looks and Tarkin's voice, which says dialogues like "You may fire when ready" and it's followed by superlaser's sound while the green LEDs flash with firing sound. If you are a Star Wars fan, you are going to buy it, aren't you?
Buy: ($29.99)
21. Captain America Shield Backpack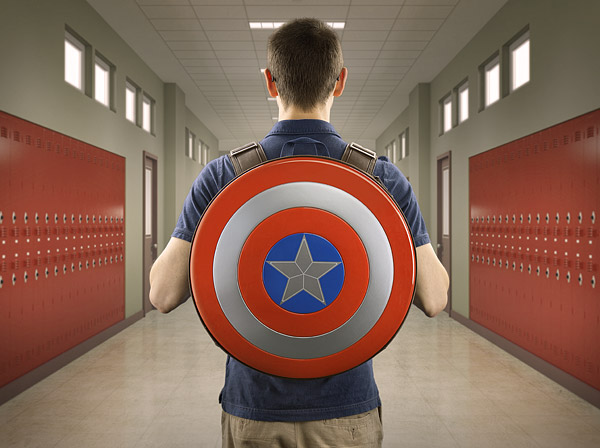 Captain America looks awesome with his shield on his back and while you can't have his superhuman strength, you can have his shield. This Marvel certified backpack looks exactly like Captain's shield on your back. The backpack includes all the pockets you will need along with a padded laptop/tablet pocket. I surely want one, what about you? Just don't use the shield to fight!
Buy: ($59.99)
22. Movie/TV Show Box Sets
We all have our favourite movie series. There are people (read: geeks) who are crazy about the Harry Potter series, Star Wars, Marvel Cinematic Universe, Batman Trilogy, Bourne series, Pirates of the Caribbean, Lord of the Rings, X Men, Fast & Furious etc… There are also TV shows which remain our all time favourite and nothing else comes close like Game of Thrones, Breaking Bad, Friends, The Big Bang Theory etc.. So, a good idea would be to gift your geeky friend his/her favourite movie or TV show box set. Our experience tells us they are going to love it.
Buy: Amazon Movie & TV Shows Box Sets
23. Raspberry Pi Zero
Raspberry Pi brought a programmable computer to the masses and now, Raspberry Pi Zero takes it to an even lower price range. It packs in a 1GHz Broadcom ARM11 processor coupled with 512 MB RAM. There's also a microSD slot, The $5 priced computer runs on Raspbian along with apps like Scratch, Minicraft etc.. It will surely be an awesome gift if your geeky friend loves to code.
Buy: ($5)
24. Virtual Laser Projection Keyboard
If your geeky friend is a huge fan of futuristic cool gadgets, you can get him the laser projection virtual keyboard. It projects a virtual keyboard on any flat surface, thanks to its projection technology. It also packs in advanced optics to detect your keystrokes.
Buy: ($100.86)
25. Music Pillows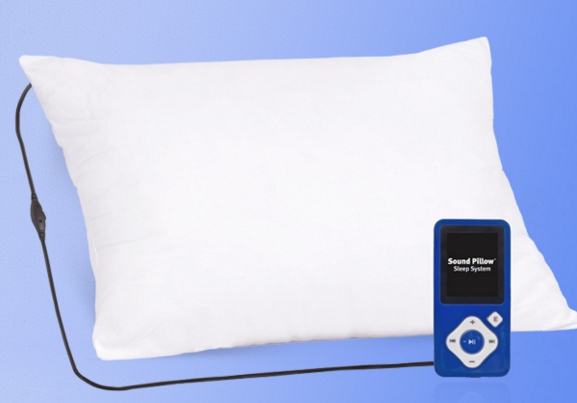 Your geeky or non-geeky close one will show you a lot of gratitude if you gift him or her a music pillow because it's something we have always wanted. You can get the music pillows with speakers built in and you can connect your very own music player to play your favourite songs and get the most amazing sleep you've ever had.
Buy: (starts at $10)
SEE ALSO: 18 Cool Gadgets Every Man Would Love
These are the best geeky gifts for Christmas we found. Do let us know the one you choose to gift your geeky friend, as we love to hear from you!