Men love technology, at least most of us do. We worship our smartphones, laptops, music systems and every other piece of tech we own. We can never really get enough of latest technologies and there are times when we have the urge of getting some really cool, fun gadgets. By cool gadgets, we don't mean the most advanced phone, TV or any other usual devices. We mean the devices that are fun to use and that bring a cool quotient to our otherwise geeky lives.
Well, we absorbed the internet for you and found some really cool gadgets for men.
Here is our list of cool gadgets for men:
Virtual Reality Headsets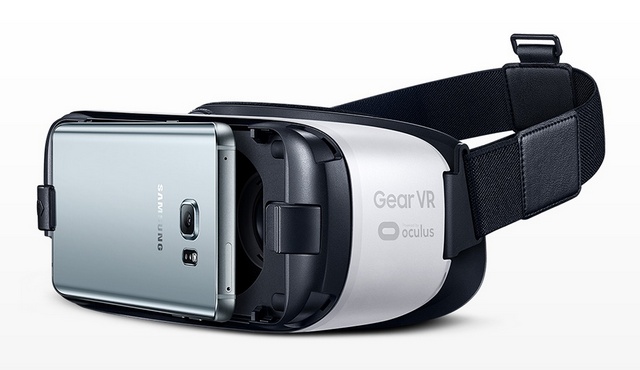 Virtual Reality is really cool and everyone wants some taste of the futuristic technology. Presently, there are a number of great VR headsets available in the market. While the premium VR headsets like Oculus Rift, HTC Vive, Razer OSVR, Microsoft Hololens etc.. are supposed to hit the market next year, there are a few devices that you can buy to get started with virtual reality. You can get Samsung's Gear VR, which is powered by Oculus and priced affordably at around $99. There's also Google's Cardboard, which is good enough to get a taste of virtual reality.
Buy: Samsung Gear VR ($99), Google Cardboard ($15.99)
Consumer Drones
Drones are a market waiting to boom, as they can be useful in numerous situations. Be it delivering stuff, photography, sports or just fun, drones can be the perfect gadget for that. We have some very cool consumer drones available on the market including the likes of DJI Phantom 3, Chrome Camera Drone, 3D Robotics Solo and more. Most of these drones either cost $1000 or north of that, so you need to lighten your wallet a lot to get hands on one of these.
Buy: DJI Phantom 3 Professional ($1259), Chroma Camera Drone with 4K ($1,199), 3D Robotics Solo Drone ($999)
Hoverboards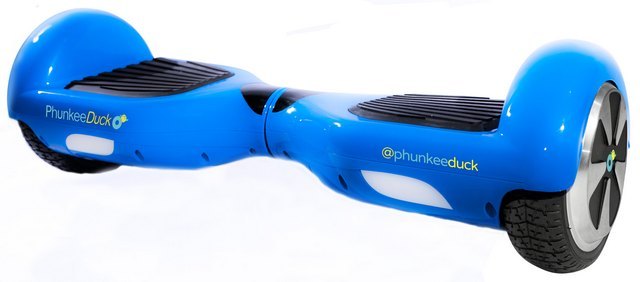 There are a lot of cool hoverboard projects in the works but not a lot of them are on sale yet. Well, at least some are and they are pretty good. The likes of PhunkeeDuck, Razor Hovertrax etc.. are some pretty cool examples of hoverboards. While they aren't near to a hoverboard exactly but they are some cool personal transportation vehicles. Razor's offering is a self-balancing hoverboard like ride, which lets you move & glide seamlessly and even spin 360 degrees. PhunkeeDuck's name might seem a little fishy but it's another hoverboard like offering that's very popular among celebrities as well. Like Hovertrax, it can be controlled via easy body movements. We would be lying if we said we didn't want one of these and we are pretty sure you want one too.
Buy: PhunkeeDuck ($1,499), Razor Hovertrax ($599.99)
USB LED Clock Fan
USB LED Clock Fan is the perfect way to keep yourself cool while having a visually futuristic looking clock on your fan. It's a small adjustable fan that also shows you time on its blades through LED lights. It's easy to set up and looks very cool indeed. Check out the video below to see what we are talking about:
Buy: ($11.49)
Music Pillows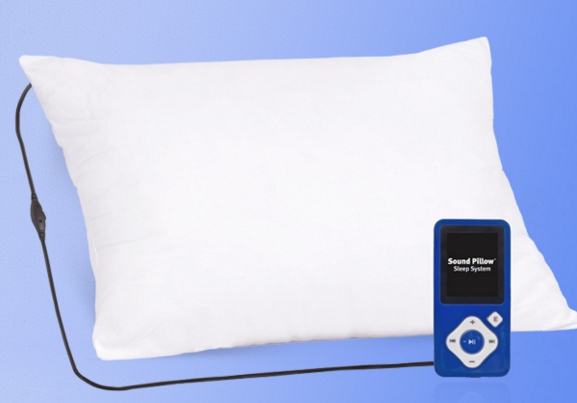 Music Pillows are one of the things we have always wanted and the good news is they are available. These are pillows with built-in speakers. You can connect your music player or any other device to your pillow and play your favourite tracks to get a soothing sleep. These music pillows start at around $10. Then, there's also a Sound Pillow Sleep System, which integrates a stereo speaker in the pillow and brings its own music player, which consists of 18 one-hour relaxing tracks, nature sounds blended with binaural music and more. You can get the Sound Pillow here for $159.88.
Candle Charger
We need our phones the most in case of an outage or natural disaster but nobody prepares for that. Well, thankfully we have candle charger. With the candle charger, you will only need a candle, water and fire to charge any USB device you want. The Candle Charger converts thermal energy from the candle to electric energy to charge your smartphone, tablet or any other USB supported device. This should come in pretty handy in case of emergencies, outage, long outdoor trips.
Buy: ($99.99)
MiP Robot
Robots are slowly starting to take some serious steps (Google's Robots are taking a run in the wild though) but the Robots available in the market today are nothing but toys. Even then, they are cool and we would all love to have one. There's a cool MiP Robot, which communicates with you through motion, sounds and its LED eyes. The MiP Robot can be used to carry smaller objects as it navigates with its dual wheels with ease and it also has the ability to follow an object. It comes with various other cool modes like stacking, dancing and programming. Moreover, it does not make a hole in your wallet.
Buy: ($99.99)
Magic Wand TV Remote
This is one thing every Harry Potter fan must have dreamt of. All you Potter fans can now have your own wand and although it's no Elder Wand, it's a cool wand that works as a TV Remote. The wand has the ability to learn 13 commands from the remote and you can set various motions for each command. For instance, twist wand to alter volume, flip wand to switch channels etc.. Sounds very cool, right? It's compatible with anything that has a remote, so it's worth checking out. And the next time your friends come over, you can show them your cool moves.
Buy: ($79.99)
Pyro Mini Fireshooter
Ever wanted to shoot fireballs from your hand? We know you have! Who doesn't want cool super powers, right? Well, now you can, thanks to the very cool Pyro Mini Fireshooter. It's a wrist strap packing in a built-in trigger, which lets you burst flames from your wrist. It comes with a battery, so you can shoot 600 fireballs on one full charge. So, get the Pyro Mini Fireshooter and fulfill your dreams of shooting fire. Just don't try to save the world with it.
Buy: ($147)
Lightshow Speakers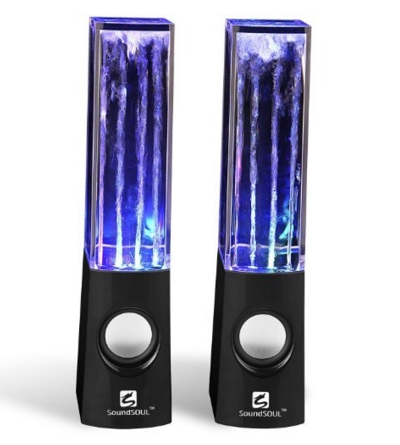 Good music sounds even better when you have a great ambience to go with it. A lightshow would do great and that's exactly what a lightshow speaker brings. There are a number of lightshow speakers available but our favourite is from SoundSOUL. They bring clear, bright and beautiful LED lightshows that also works with the beats of a song. There are four different colored LEDs: Red, Blue, Green & Orange and that makes sure it all looks amazing. Along with the cool lights, the speakers are good too, which is very important indeed.
Buy: ($29.99)
Spy Car
There's a Spy in each of us. All men love playing spies even though women are better spies in real life, if you know what I mean. Well, we can quench our thirst of spying through this cool Spy Car from Rover Revolution. The Rover Revolution Wireless Spy Vehicle comes with a rotating spy camera that packs night vision, ability to listen or transmit audio, 150-foot wireless range. You can control this Spy Car through an Android or iOS app and it comes with Facebook, YouTube & Twitter integration. Quite a feature packed Spy Car it is!
Buy: ($149.99)
Self Stirring Coffee Mug
Not all men are lazy but some definitely are! More so in the morning, when you have to make coffee and stir it. Well, we have a turnaround for that as well. The Self Stirring Coffee Mug is the mug you need. With the Self Stirring Mug, you just need to add the ingredients, push the button on the handle and it starts stirring itself. It works for Tea, Coffee, Hot, Chocolate and Soups as well. So, no more manual stirring for us.
Buy: ($6.57)
Geek Pen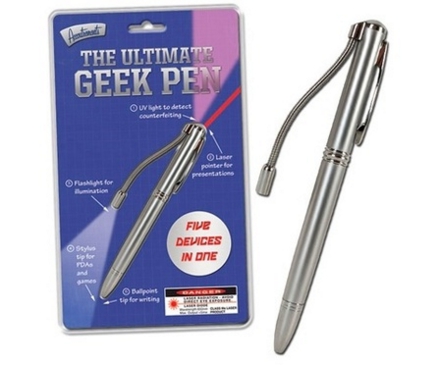 The Geek Pen might come in useful for both men and women. The Ultimate Geek Pen, as the folks behind it like to call it packs in a number of features and although the "Ultimate" tag might be over-the-top, they are still pretty neat. The Geek Pen works as a ballpoint pen, flashlight, laser pointer, UV light and as a stylus for devices that support it including the iPhone, iPad and more. Basically, it's more of an all-in-one pen and it should be pretty handy at times.
Buy: ($14.95)
Philips Norelco Trimmer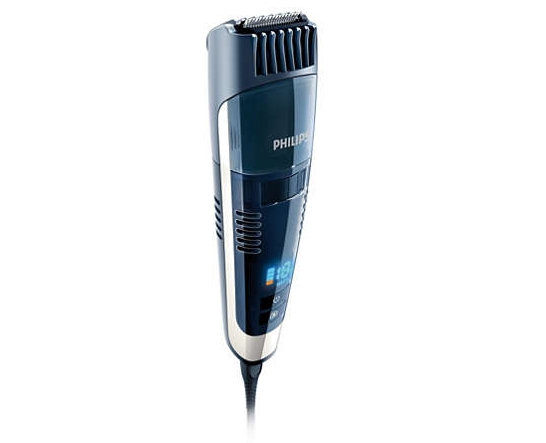 We men love our beard but men who don't get beard try all sorts of things to grow it up. But with growing a beard, comes the responsibility of maintaining it and that's why we need good trimmers. There are a number of capable trimmers available but all of them leave a hairy mess in your basin. That's the reason men would love the new Philips Norelco Beard Trimmer 7300, which comes with a vacuum system that captures cut hairs. So, no more time wasting in cleaning the washbasins.
Buy: ($44.95)
Pocket DJ Mixer
Thanks to the power of ever evolving technologies, you can have a DJ Mixer in your pocket. Pokket Mixer (as the company calls it) is a cool little pocket DJ mixer that works on the go. It supports smartphones, tablets, laptops, PCs, MP3 players, CD players etc.. Just plug two devices to the mixer and the mixer gets into stereo mode. It lets you adjust treble, bass, mid, EQ and of-course it lets you mix tracks. The device has the ability to run on battery or through an electrical supply. So, become a DJ whenever, wherever you want.
Buy: (starts $99)
Smartphone Sanitizer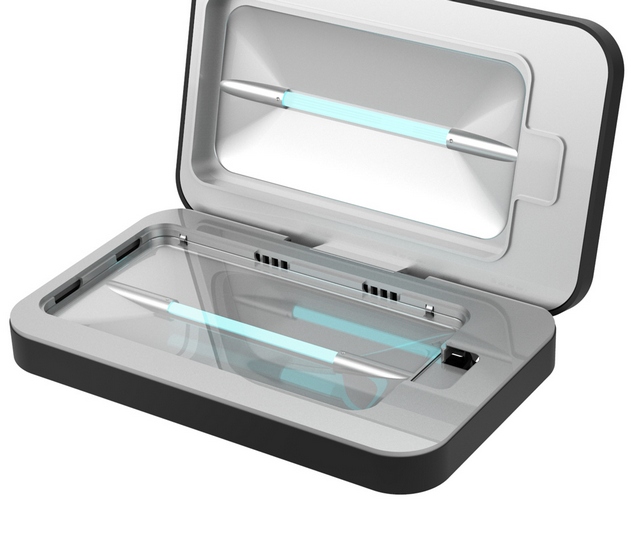 Unlike women, men are careless when it comes to keeping their things clean, especially their phones. That's where Smartphone Sanitizer comes into play. PhoneSoap 2.0 is the phone sanitizer we are talking about. It uses UV-C light rays to clean your phones and in the meanwhile, it also charges your phone. It's a box, where you just have to put your phone for some time and it will come out clean and sanitized. PhoneSoap 2.0 fits most phones including bigger smartphones like Note 5 or 6s Plus. Moreover, you can put any other thing to sanitize as well, so it might come in handy for other use cases too.
Buy: ($59.95)
Laser Projection Virtual Keyboard
Laser Projection Virtual Keyboard, as the name suggests projects a virtual keyboard on any flat surface, thanks to its laser technology. Once you start typing on the virtual keyboard, advanced optics in the hardware detect your keystrokes. The keyboard packs in rechargeable batteries & Bluetooth, so that you can pair with any smartphone, laptop or tablet. The cool laser projection keyboard is stuff we used to see in sci-fi movies and now it's real.
Buy: ($100.86)
Pocket Projector
Projectors come in very handy when we need to present/showcase something at work but there are times when we need to showcase something to people but we can't because we couldn't have a projector with us everywhere. Well, that has changed, as Pocket Projectors bring that amazing functionality to your pocket. There are a number of portable projectors available on the market and they are packed with some great functionality. For instance, the Philips PicoPix Projector comes with a lot of tricks up its sleeve. It packs in LED technology, which makes sure the images or videos you project are sharp and vivid. It also offers up to 100 Lumens of brightness, premium built-in speaker, internal battery and support for most devices including smartphones, cameras, gaming consoles, flash drives, MP3 players and more.
Buy: ($299)
SEE ALSO: 30 Cool Inventions You Should Know About
These are some really cool gadgets for men that we found and we are pretty sure even women might like some of them. Which gadget is your favourite and why? Sound off in the comments section below.