As gamers, we always strive to get the best of what the industry has to offer. Whether you're a PC gamer who loves the Steam Summer sale or a new console enthusiast, we are all united. If you're among the next-gen PS5 or Xbox Series X console owners, you already know how amazing they are. While you might be content with just using your monitor for your console, your PS5 or Series X packs even more potential if you hook it up to a gaming TV. With support up to 8K HDR or 4K 120FPS, gaming TVs these days are slowly rising to be truly amazing. If you've been looking to hook up your PS5/Series X to a next-gen gaming TV, we have you covered. Given below is a list of the best gaming TVs you will find on the market. Have a look and game away.
Best TVs for Gaming on PS5 and Xbox Series X
Since everyone's needs and wants are different, we have divided the list of gaming TVs based on price brackets. Use the table below to jump to the section you feel you're a good fit for.
What to Look for in a Gaming TV
You might be wondering what exactly does a gaming TV brings to the table and why do I need one. While you can easily hook up your PS5 or Xbox X console to your current TV and game away, a gaming TV brings some considerable new advantages. Given below are the key things you should look for in a gaming TV and also the advantages they have over a normal one.
1. HDMI 2.1 Compatible
Being the latest standard in HDMI, 2.1 is the next-gen technology that is now outfitted in consoles like the PS5 and Xbox Series X. Being focused on ultra-fast video and audio transfer speeds, HDMI 2.1 brings features like higher refresh rates, resolutions, and bandwidth to gaming. Whenever opting for a gaming TV, make sure it has an HDMI 2.1 port that will support more of the features below.
2. 120FPS Support
A big leap and a welcome change in next-gen consoles like the PS5 and the Series X is the ability to play games in 120fps compared to the traditional 60fps. Having double the frame rate while you game not only reduces lag and increases responsiveness but also makes the gameplay much more smoother and enjoyable. Unless you're on a strict budget, try to get a gaming TV that supports 120fps gaming.
3. Auto Low-Latency Mode (ALLM)
While encountering input lag while gaming is almost normal, that doesn't change the fact that it's annoying. A new technology titled ALLM is part of next-gen consoles like the Xbox Series X. Auto Low-Latency Mode relies on sending a single standardized signal to supported TVs that automatically switch their mode into gaming. This seamless transition helps eliminate lag and gives a painless gaming experience. Watch for ALLM while you shop for your gaming TV.
4. Variable Refresh Rate (VRR)
PC gamers must have heard of this term and something called 'Screen Tearing'. Without getting too technical, A variable refresh rate helps keep games maintain a balance between quality and performance. If your gaming TV supports VRR, then your PS5 or Xbox Series X will communicate frames effectively with your TV thereby eliminating screen tearing and keeping things smooth.
Best Affordable Gaming TVs
While most gaming TVs that pack all the next-gen prowess require a significant investment, we understand if you are looking for a more affordable option right now. If you can let of the idea that your TV must have all the bells and whistles, the options below will prove to be more than capable investments and actually pack some solid features. Have a look.
1. Samsung Q70T QLED TV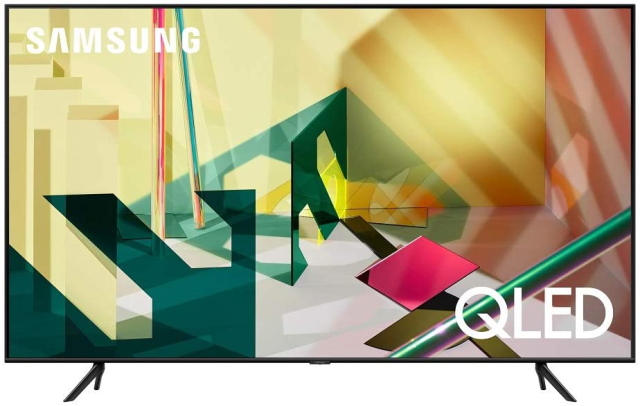 Starting with the Korean giant's 4K tv, this gaming model packs a QLED panel which is a solid combination of an LED and OLED panel. While being fairly modest in price, the Q70T has quite a good number of features that make it an excellent choice for a gaming TV.
The Q70T has a 120Hz refresh rate that goes well with its 4K resolution. Backed by a beautiful panel that has a dual-LED backlighting tech, the screen effectively changes colors while keeping things fresh. Samsung's Quantum HDR technology will help you pinpoint every detail in your game while the excellent color spectrum will make them look amazing.
PS5 owners looking for a game mode can be happy since the Q70T also contains a built-in Real Game Enhancer. Using the power of VRR, this gaming TV will automatically reduce blur and stuttering in fast-moving games without the need for manual intervention. The inclusion of AMD FreeSync only serves to make things better. Plugin your PS5 in the HDMI 2.1 port and enjoy seamless 120fps. For console owners looking for a beautiful gaming TV on a budget, the Q70T is a perfect choice.
Key Features:
HDMI 2.1
4K 120Hz
Quantum Dot technology
Real Game Enhancer+
Sizes: 55, 65, 75, 82, 85 inch
Price: $899.99
Buy: Amazon, Samsung Official 
2. LG NanoCell 85 Series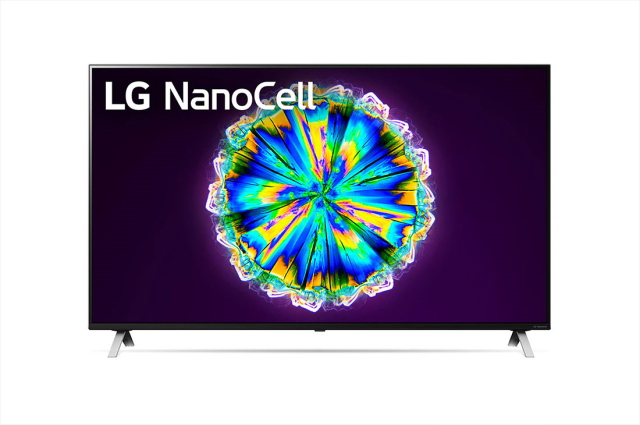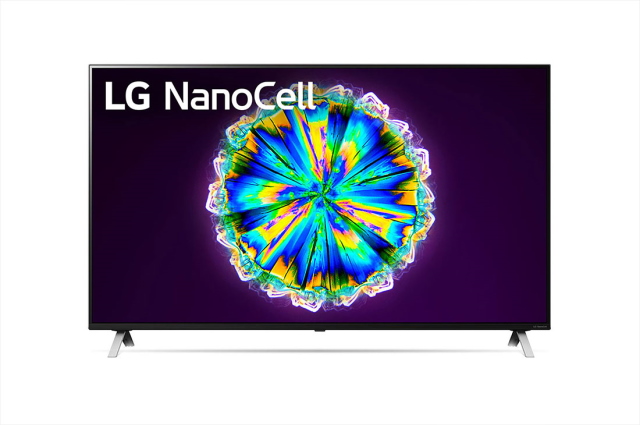 Another amazing addition to the affordable gaming TV list, the LG Nanocell TV features a powerful patented processer. LG promises that the in-built processor uses AI and upscales the picture and sound whether you're gaming or watching TV. The Nanocell series also contains what is known as Nano Color which visibly provides the most accurate color possible.
Like all capable gaming TVs, the Nanocell 85 packs two HDMI 2.1 ports that support gaming on 4K 120hz. So if you already have your PS5 or Series X, you can just plug in and enjoy smooth frame rates and beautiful animations. Furthermore, the gaming TV supports AMD FreeSync, VRR, and even ALLM to greatly minimize input lag. HDR profiles inside the TV will ensure you get a beautiful gaming experience and have fun.
And when you feel like taking a break, you can always open up Netflix and take advantage of the HDR plan since the Nanocell series also has Dolby Vision IQ and Dolby Atmos. This is definitely an amazing gaming and entertainment TV for folks under a budget. Check it out.
Key Features:
Two HDMI 2.1 ports
Supports VRR & ALLM
LG Nano Color for greater color accuracy
4K 120Hz
Sizes: 49, 55, 65, 75 inch
Price: $849.99
Buy: Amazon, LG Official 
3. Samsung TU8000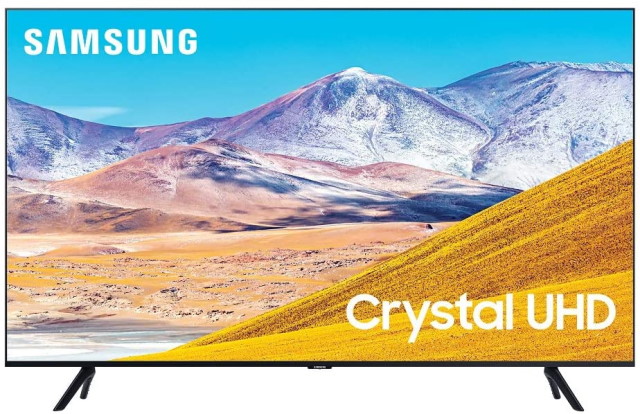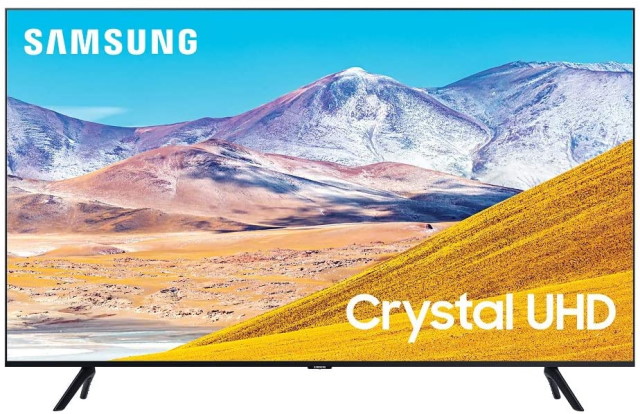 If you've been looking for a smaller-sized TV for your next-gen console or simply want a more affordable option, this one's for you. The Samsung TU8000 gaming TV meets gamers halfway while still giving them enough incentive. The 4K UHD TV is powered by Samsung's Crystal processor that automatically upscales content into 4K. Like LG, the TU800 gaming TV has been fine-tuned to provide rich colors with dramatic effects.
Coming to gaming, however, the TU8000 falls a bit short of everything you may want. The lack of any HDMI 2.1 ports means the TV cannot output 4K 120fps gaming. However, the TV does makeup with a built-in ALLM which helps optimize the screen and reduces input lag. Moreover, the native HDR compatibility along with a moderately nice panel, makes this TV a good pick. So if you're a gamer on a strict budget looking for a halfway meet, try this on for size.
Key Features:
Supports ALLM 
Samsung's Crystal processor
Fine-tuned colors
4K UHD
Sizes: 43, 50, 55, 65, 75, 85 inch
Price: $549.99
Buy: Amazon, Samsung Official 
Best Mid-Range Gaming TVs
Moving to a bit more power and price, these mid-range gaming TVs pack more gaming features while still being decent on the wallet.
1. LG BX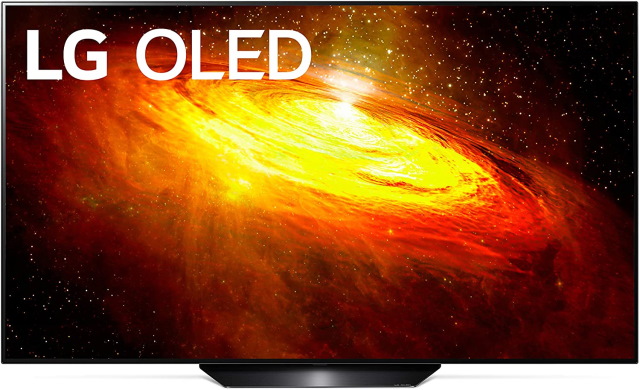 Packing an OLED panel and pixels that each emits their own light, this gaming TV is a leap in terms of picture quality and darker blacks. While not completely being on par with ultra-high ends, the LG BX is amazing for gaming.
Starting with the fact that all the HDMI ports of this TV support 2.1, the LG BX packs everything we told you to watch out for. The 4K 120Hz makes gaming a smooth journey while VRR and ALLM help eliminates input lag and screen tearing. The seamless compatibility with Nvidia G-Sync ensures not only the absence of screen tearing but the inclusion of more intense colors and better blacks. This gaming TV meets all the HDMI 2.1 pointers and we love that.
The panel itself is a beautiful one powered by an equally capable image processor that upscales all the content it receives. Paired with Dolby Vision and Atmos support, the experience will be further elevated whether you're watching a movie or playing a game. And if you're a cinema purist then LG's Filmmaker Mode brings the exact picture settings that the maker intended to your TV. Check out this amazing gaming TV if you can spend a bit more.
Key Features:
4K 120Hz 
Supports VRR, ALLM 
All HDMI 2.1 Ports
Nvidia G-Sync
Sizes: 55, 65, 77, inch
Price: $1299.99
Buy: Amazon, LG Official 
2. Samsung Q80T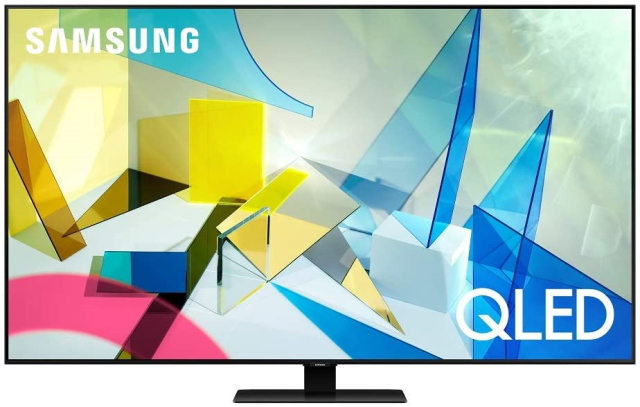 The Samsung 80T is a step from the 70 line we discussed up above and packs more solid next-gen gaming features. The QLED panel included still proves to be a nice combination of LED and OLED and provides amazing picture quality. However, it's the inclusion of features that PS5 and Series X will utilize is that we love.
This gaming TV has the features you would desire including Auto Low Latency Mode, VRR, and 120Hz gaming playback. So if your console is looking for a nice mid-range date, this TV proves to be a good choice. However, another spotlight-stealing feature is the 80T's incredibly low lag. The included game mode in the TV brings it down to 19ms which is extremely impressive and very useful for console gamers.
While the TV doesn't support Dolby Vision HDR, its panel with local dimming provides an awesome mix of picture clarity and colors. Moreover, a neat feature called the Ambient Mode+ makes the TV mimic the wall behind it thereby making it virtually disappear. Next-gen console gamers and TV goers, in general, should check the Samsung Q80T out.
Key Features:
4K 120Hz
Supports VRR, ALLM
Very low lag
Ambient Mode+
Sizes: 50, 55, 65, 75, 85 inch
Price: $1299.99
Buy: Amazon, Samsung Official 
3. Sony BRAVIA XR X90J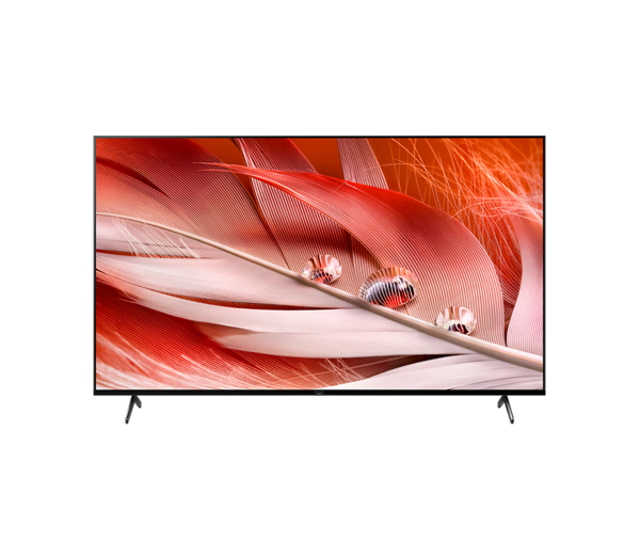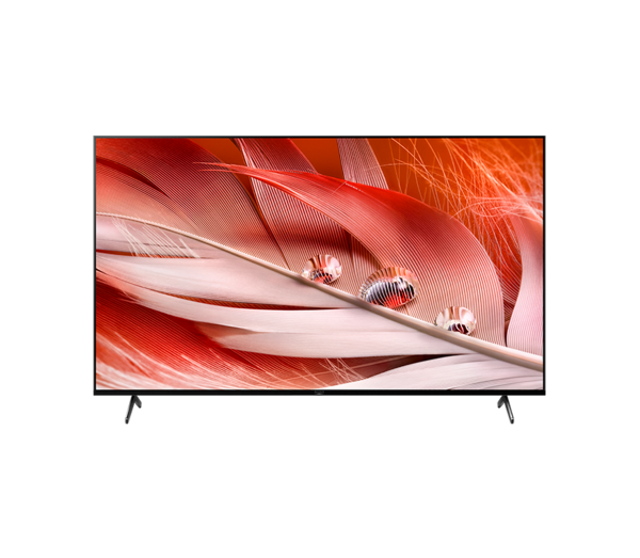 Sony has always been known for its amazing panels and the X90J is no exception to that. This gaming TV is a 2021 model and an upgraded range over the X90H series which we will mention below. Besides being quite affordable for what it offers, the TV presents a lot of features.
The X90J contains Sony's suite of XR technologies including a cognitive processor that upscales and intensifies content and then delivers it to the screen in its best form. The TV also contains Sony's TRILUMINOS PRO which improves color accuracy and makes you see exactly what the filmmaker intended. These features also apply to gaming as they cross over. Moreover, the X90J is a brilliant TV that is powered by local dimming tech.
This gaming TV does support 4K at 120Hz from two of its four HDMI ports. While the TV does not contain VRR right now, Sony has promised to drop the same in an update in the near future. The X90J also contains very low input lag so gamers looking for precise movements will love it. Check out this Sony TV for a good combination between gaming and day-to-day entertainment.
Key Features:
4K 120Hz 
Local Dimming tech
Future support for VRR 
Low Lag 
Sizes: 50, 55, 65, 75, inch
Price: $1199.99
Buy: Amazon, Sony Official 
4. Sony X900H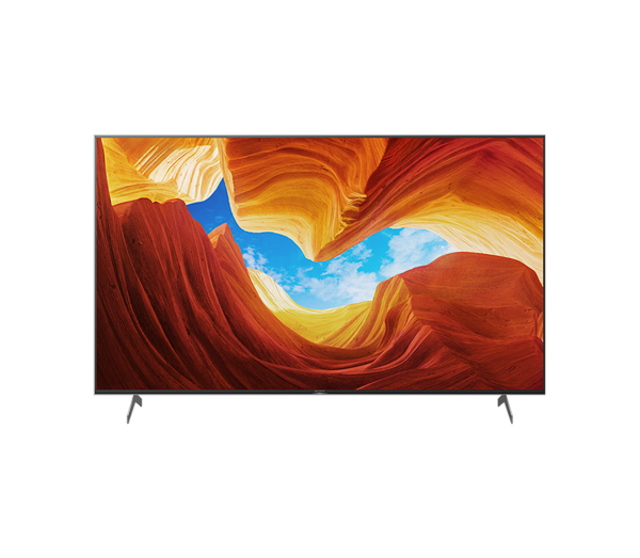 While a year older than its successor, the X90H still packs a solid punch especially considering it's now under the 1,000 dollar price tag. Also branded as a 'Ready for PS5' gaming TV by Sony, the X90H contains the features next-gen PS5 and Xbox Series owners need. Supporting 4K 120Hz now from its HDMI output, the TV provides a faster frame rate. Similar to X90J, features like ALLM and VRR are not available yet but Sony has promised them through a software update sometime in the future.
The Full-Array LED gaming TV is powered by the X1 Ultimate processor which Sony says enriches 4K pictures with real-world detail and texture. Furthermore, the added Dolby Vision and Atmos support make sure the scenery is even more lifelike while you're playing Returnal or watching a movie. Having tried this model ourselves, we can vouch for its amazing video and audio quality. Oh and for the lazy bugs among you, the X90H also has a built-in Google Assistant for more functionality.
While you can go for the X90J up above, we strongly recommend checking the X90H out before you purchase anything. With a panel that speaks for itself and next-gen gaming support, this gaming TV is an awesome choice.
Key Features:
4K 120Hz 
Full-Array LED
Future support for ALLM, VRR 
X1 Ultimate processor
Sizes: 55, 65, 75, 85, inch
Price: $999.99
Buy: Amazon, Sony Official 
Best High-End Gaming TVs
For those who want only the best and nothing less, these high-end gaming TVs will provide everything but are also expensive. Check them out:
1. LG G1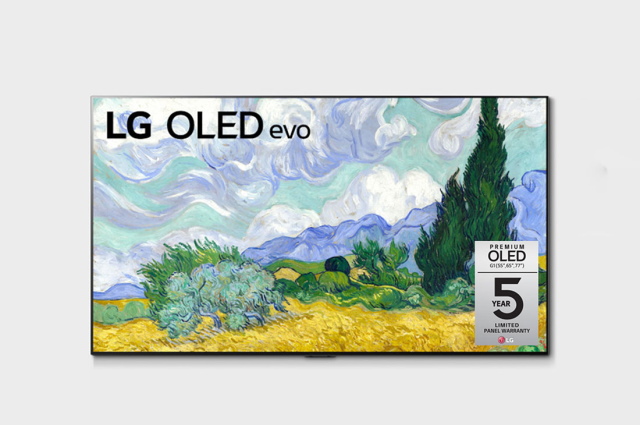 Packing LG's new 'OLED evo' panel, the G1 is the company's most ambitious attempt yet to provide the brightest and sharpest image while it being comfortable. The self-lit pixels inside this revolutionary OLED panel make sure the content comes out with extreme realism and beauty. The built-in Alpha 9 Gen 4 processor by LG is famed to provide one of the most life-life cinematic experiences you will currently find from TVs in the world.
The gaming arsenal of the G1 is equally impressive with all of the ports being HDMI 2.1 compatible. The gaming TV natively gives 4K 120Hz support that works in sync with its picture quality. PS5 and Series X owners looking to utilize ALLM will find it here along with VRR.
The G1 even supports both Nvidia G-Sync and AMD Freesync Premium thereby making it a complete gaming suite. Furthermore, Series X owners among you can use the built-in Dolby Vision HDR and Dolby Atmos for more vivid gameplay. LG's Game Optimizer makes sure gamers will find all the necessary settings in one place.
While being heavy on the wallet, the G1 proves itself as a more than capable gaming and entertainment TV. Get it right now if you can and hook your PS5 or Series X up.
Key Features:
LG's best ever OLED evo panel
4K 120fps along with ALLM, VRR
Supports Nvidia G-Sync and AMD Freesync Premium
LG's Game Optimizer
Sizes: 55, 65, 77, inch
Price: $2,799.99
Buy: Amazon, LG Official 
2. Sony A90J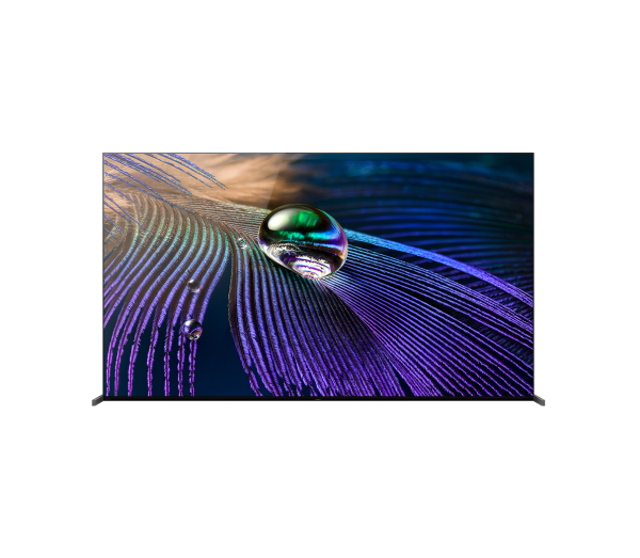 Sony purists who want the best of what the Japanese giant has to offer will love the A90J. The TV is chock full of every Sony feature you could want along with dedicated ones for next-gen gaming consoles.
Like LG, Sony claims the A90J to be its best-ever OLED TV. Powered by the company's own Cognitive Processor XR, the TV promises the most vivid image quality and color reproduction while being easy on the eyes. Sony claims that the processor understands how humans see and hear and adapts the picture according to it. Call it creepy or groundbreaking, it's definitely something.
The processor also works alongside the speakers and provides amazing surround sound that is powered by Dolby Vision and Atmos. The TV also has a specially calibrated Netflix Mode that is sure to entice serial bingers. However, we are here for gaming.
The Sony A90J has an amazing toolkit of gaming features. Whether it's 4K 120Hz or reducing screen tearing by VRR, it's all there. The gaming TV also has built-in ALMM which will sync nicely with your PS5 or Series 5. Simply plug in your console in the supported HDMI 2.1 ports and begin your gaming journey. If you're a Sony lover and want the best, here it is.
Key Features:
Sony's best ever OLED TV 
4K 120fps along with ALLM, VRR
A cognitive processor that understands human's needs
Netflix calibrated mode
Sizes: 55, 65, 83, inch
Price: $2,799.99
Buy: Amazon, Sony Official 
3. Samsung QN90A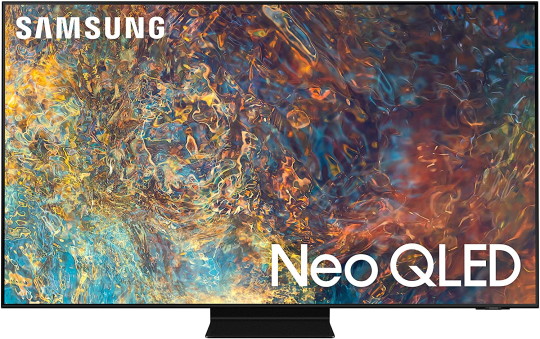 Finishing the list by completing the holy trinity, the Samsung QN90A is yet another fine addition to high-end gaming TVs that almost do it all. Powered by an intense Quantum Matrix technology that sports Mini LEDs, the QN90A provides the best image quality the company has to offer. The South Korean giant has employed its own Neo Quantum Processor for advanced AI upscaling that renders all the content in 4K with ease.
The gaming area itself is amazing and has a standout feature that impressed us. In the QN90A gaming TV lies a Game Bar that serves as a dedicated command center. Next-gen console gamers wanting to tweak anything need only open it up and do it. With support up to 4K 120Hz provided by the four HDMI 2.1 ports, the TV has all the bells and whistles you would need except Dolby Atmos. However, gamers will find plenty in the picture area with Dolby Vision, HDR10, and HLG. And if no lag is your goal then you'll love to know that QN90A provides next to none through its Game Mode.
The QN90 has a European cousin titled the QN95A. So if you're living in Europe, check it out by clicking here.
Key Features:
4K 120Hz
Advanced AI upscaling
Dedicated Game Bar
Ultra-low lag
Sizes: 50, 55, 65, 75, 85 inch
Price: $2,099.99
Buy: Amazon, Samsung Official 
Get a Gaming TV and Experience Next Gen Gaming
Well, that was our list of the best gaming TVs for Xbox Series X and PlayStation 5. The list includes gaming TVs to suit a wide variety of budget ranges, including some of the most affordable gaming TVs, as well as the best, high-end gaming TVs you can buy. So, which TV did you decide on getting for your console gaming experience? Let us know in the comments.
---
Load More