The Black Friday 2022 sale has already begun, and we have compiled a list of the best smart TV deals available during this season. Are you looking for an affordable TV or wish to get the best TV with mini LED and local dimming support? Well, go through our curated list below and find a suitable TV from the house of Sony, Samsung, LG, Hisense, TCL, and more. We have added the best Black Friday TV deals from Amazon and Best Buy keeping all key points in mind, including price, features, and panel quality. On that note, let's jump to the article.
Best Black Friday TV Deals in 2022
1. Hisense A6 Series 75-inch Class 4K TV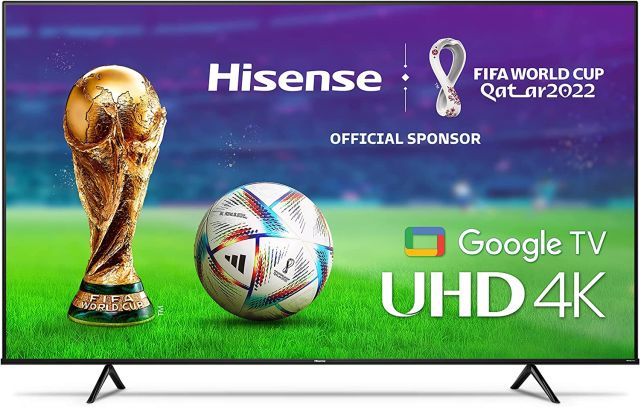 Right now, the best smart TV deal in the Black Friday sale is the Hisense A6 series TV. You are getting a massive 75-inch TV for only $499, down from $700. It's a 4K UDH TV with built-in Google TV support. Apart from that, it supports Dolby Vision HDR and DTS Virtual X as well. There are sports and game modes as well for low-latency rendering. At this price, you won't get a better deal than what Hisense is offering right now.
2. TCL 32-inch Class 3-Series HD LED TV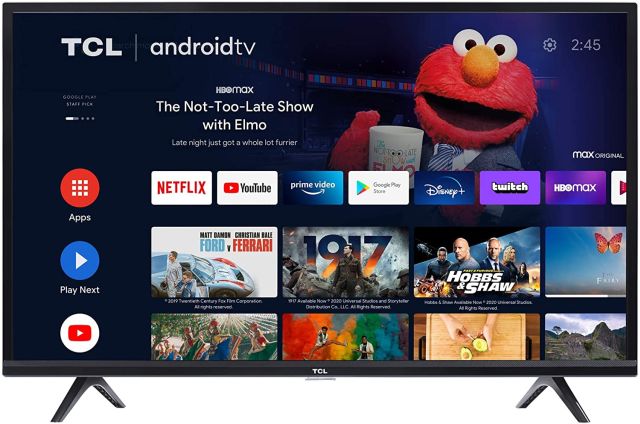 If you are looking to get an affordable TV during the Black Friday sale, I highly recommend the 32-inch TCL TV. It does not come with all the bells and whistles but brings a decent 720p LED screen with Android TV support. Not to mention, you also have Chromecast support, so you can easily cast your smartphone or laptop to the TV directly. Apart from that, TCL TVs are known for their reliability and good after-sales support, despite the low pricing. So what are you waiting for, go ahead and grab the 32-inch TCL TV for just $139.
3. Samsung 32-inch QLED Q60A TV (QN32Q60AAFXZA)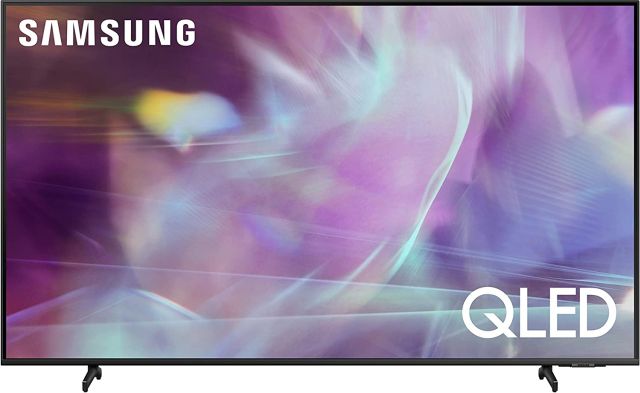 This is also a 32-inch TV but Samsung has packed all the modern tech inside this TV. You get an outstanding QLED panel with 4K UHD resolution on this 32-inch model. Besides that, it brings the Dual LED Quantum tech to offer a crisp and visually-stunning experience. In addition, Samsung's 32-inch TV brings HDR and built-in Alexa support as well. At $397, it's kind of expensive for a 32-inch TV, but if you want the best panel in a smaller footprint then it's a good buy.
4. Sony 65-inch 4K Ultra HD TV X80K Series
Launched in March 2022, Sony's X80K series has turned out to be a major success. You get Sony's excellent 65-inch 4K panel at $698, way below the usual nearly $100 price tag. It comes with an LED screen and built-in Google TV support. Not to mention, you have Dolby Vision HDR support here, so that is nice.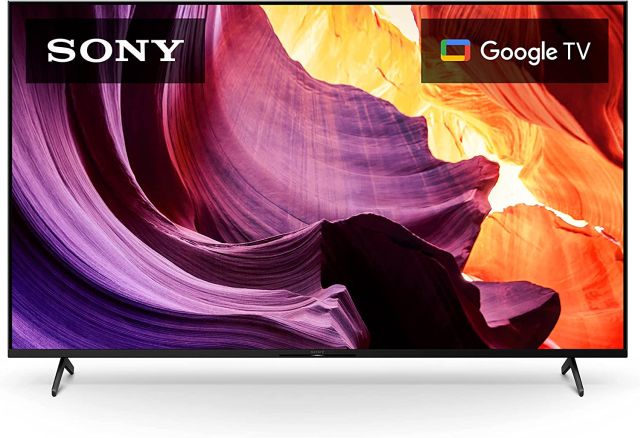 And as we all know, Sony uses its X1 processor to deliver the best picture quality, full of vibrant colors and contrast. In case, you have a PlayStation 5, you can connect it to the TV to access exclusive features and have enhanced gaming picture quality. In summation, Sony's X80K series is one of the best Black Friday TV deals going on right now.
5. LG QNED80 55-inch 4K TV
If you are a fan of LG's screen quality, well, you can get the 55-inch QNED80 4K TV. At a discounted price of $646, this is a TV that offers you a mini-LED screen in 4K resolution with a refresh rate of 120Hz. That's quite good, right? The TV also uses LG's advanced α7 Gen5 AI processor to provide a rich picture and sound quality.
And did I mention that it also supports local dimming? Yes, the LG QNED80 series TV reduces the halo effects around the screen and delivers a lifelike viewing experience. Not to forget, it also supports AMD's FreeSync Premium and Variable Refresh Rate (VRR) features to offer a low-latency gaming experience. Simply put, this is one of the best Black Friday TV deals right now, and you should definitely grab it before the stock runs out.
6. LG 48-inch A2 Series 4K OLED TV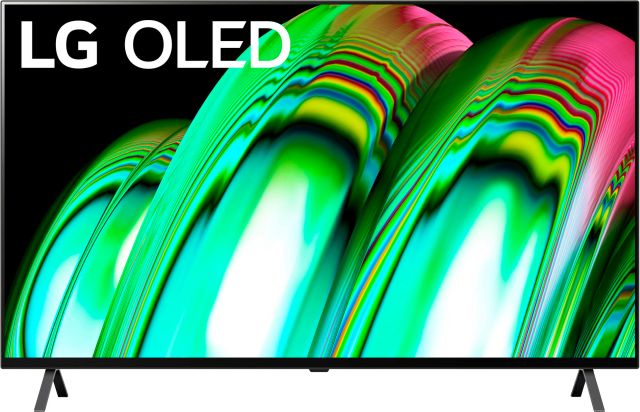 For fans of OLED TVs, LG is offering a superb 48-inch 4K screen at just $569 during this Black Friday 2022 sale on Best Buy. The self-lit OLED pixels offer perfect black and maximum contrast on the 48-inch screen. The A2 series runs on LG's WebOS and can run apps like Netflix, Apple TV, HBO Max, Disney+, and more. It also brings LG's α7 Gen5 AI processor to deliver fantastic colors with depth and contrast on a glorious OLED screen. Finally, you have support for Dolby Vision IQ and Dolby Atmos as well.
7. TCL 55-inch Class 5-Series QLED 4K TV
If you want a QLED TV at an affordable price then grab this 55-inch TCL TV during the ongoing Black Friday TV sale at Best Buy. At only $429, you are getting a 4K UHD QLED screen, which is amazing. It also supports Dolby Vision for a true HDR experience. TCL is using its in-house Quantum dot technology to bring limitless colors with amazing clarity, brightness, and accuracy.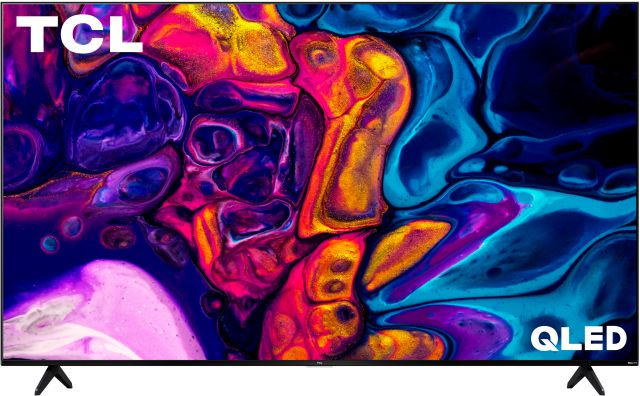 There are 30 localized zones for striking a balance between brightness, contrast, and colors. And yes, it uses a dedicated AiPQ engine to intelligently enhance the 4K HDR experience. Finally, the TV packs in AMD's FreeSync technology for artifact-free and low-latency gaming. I would say, for a price as low as $429, you can't get a better deal than this.
8. Samsung 75-inch TU690T Series LED 4K TV
Are you looking to buy a large 4K TV during this Black Friday 2022 sale without splurging much? Well, Samsung has a great deal to offer. Its TU690T series has a 75-inch 4K LED TV that is currently retailing for $579, way below the usual $849 price tag.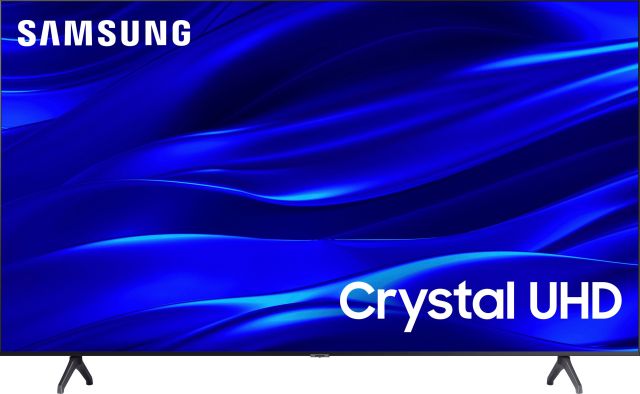 Be it the dynamic range, colors, or contrast, this 75-inch Samsung TV delivers on each front with great clarity and visual details. It runs on TizenOS and has all the streaming apps including Netflix, HBO Max, Spotify, Steam Link, Apple TV, Prime Video, YouTube, and more. Not to mention, it supports Google Assistant, Amazon Alexa, and Apple AirPlay 2 as well.
9. Hisense 65-inch U8H Series Mini LED 4K TV
Hisense is offering another mini LED 4K TV for just $899 during this Black Friday 2022 sale. The U8H series has been a great success for its amazing backlit technology. It uses the mini LED backlight panel to deliver exceptional brightness and contrast which are not found on traditional LED TVs. For your information, its peak brightness can go up to 1500 nits across 366 local dimming zones. That's simply outstanding.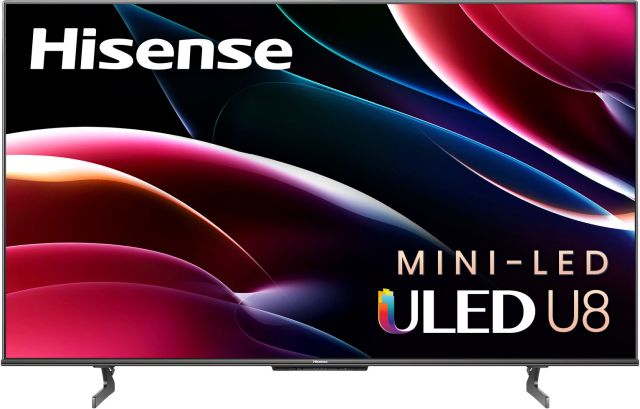 On top of that, you have both Dolby Vision and Dolby Atmos support. And for gaming, there is a Game Mode Pro which offers low latency, 120Hz variable refresh rate, and AMD FreeSync Premium Pro support. Basically, for $899, you are getting a true mini LED TV and you can't bargain with that.
10. Sony Bravia XR A80K 65-inch TV
The Sony Bravia XR series is known for its fantastic picture quality and you can get its A80K 65-inch TV for a discounted price of $1699 during the Black Friday 2022 sale. It comes with an impressive OLED screen with Google TV support. With the Cognitive XR processor, you are going to experience billions of colors in natural and immersive picture quality.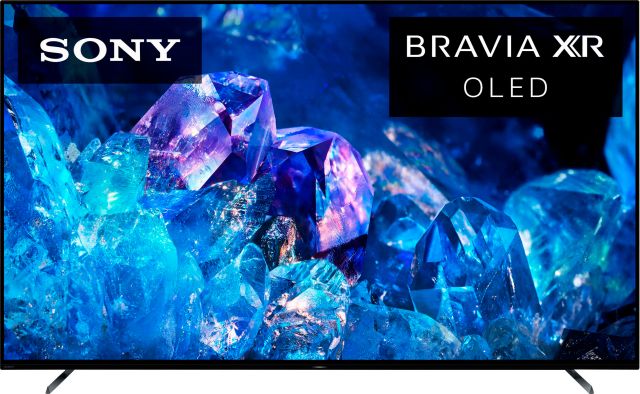 Apart from that, this is the best TV for playing games on PlayStation 5. It reduces the input lag to just 8.5ms and offers other exclusive features to improve the gaming picture quality. Finally, it also supports XR OLED Motion for a blur-free cinema and sports experience. To sum up, if you are going upwards of $1000 to buy a TV, let it be the Sony Bravia XR A80K. You are not going to be disappointed for sure.
Pick the Best Black Friday 2022 TV Deals
So these are our best smart TV deals in the ongoing Black Friday 2022 sale. Based on your budget, you can choose a suitable TV from the list, and I'm pretty sure, you won't be disappointed. Anyway, if you think we have missed out on some good discounts, let us know in the comment section below.