Since the beginning of the era of personal computing, computers have been vended as architects of dreams. And over time, our urge to maneuver and sculpt dreams on the go has made laptops much more popular than desktops. One of the largest and the most-popular segment in mobile computing comprises the 8GB RAM laptops, primarily because 8GB is becoming the new threshold standard for memory on not just laptops but also flagship smartphones.
We understand that with the overwhelming number of laptops available in the market, finding the most fitting one as per your usage can be a cringe-worthy process. That's why we are listing our choices for the best 8GM RAM laptops in India across the following categories:
Best Budget 8GB RAM Laptops (December 2018)
Asus' range of products has grown rapidly in the previous couple of years, and all credit goes to the great level of value these laptops come with. The newly launched Asus VivoBook X507 laptops are no different, offering a great set of hardware coupled with an attractive price tag. Powered by the 6th-gen Intel Core i3 Processor along with a whopping 8GB of DDR4 RAM, the VivoBook is a superb performer. In fact, the RAM on this laptop is clocked at 2666MHz as opposed to the standard 2400MHz frequency, which is a big plus. You get a Full HD 15.6-inch display along with a full sized keyboard, with zero compromises.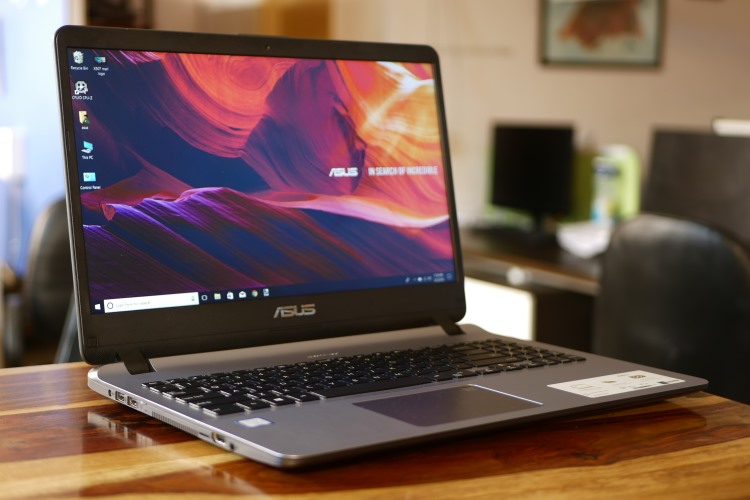 As for storage, the Asus VivoBook X507 comes with 1TB of HDD storage which should be enough for most of your tasks, and then some. Additionally, the laptop also features a fingerprint sensor which makes use of Windows Hello for biometric authentication.
Buy from Flipkart: (Rs. 31,990)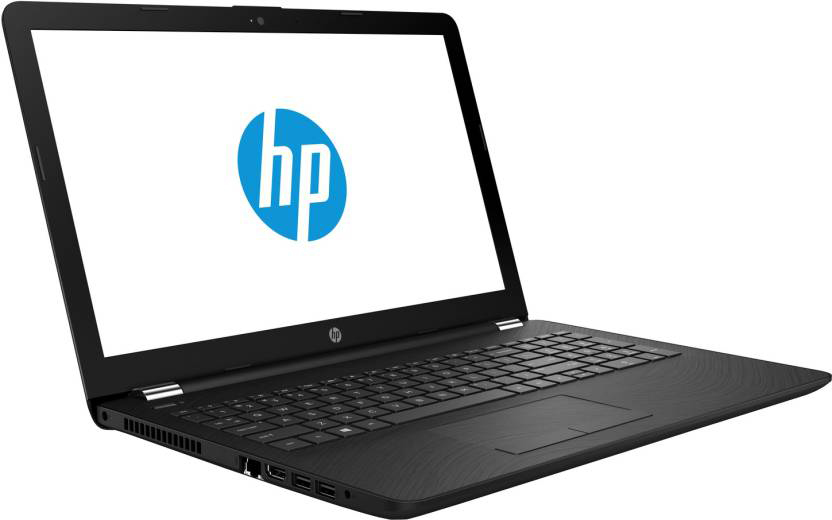 If you're patrolling e-commerce websites for laptops powered by the latest generation of Intel chipsets but are limited by a budget, this is the laptop to choose. It comes with 8th Generation Intel i5 processor which is good enough to not just handle basic tasks but also plough through demanding assignments like image editing. You get a 15.6-inch LED anti-glare display with a resolution of 1920×1080 (FullHD) that is complemented by Intel 620 integrated graphics. The full keyboard along with a numpad has a decent and comfortable key travel while the 1TB hard drive should be sufficient for a long time. With the HP 15-BS145TU laptop, you also get an empty memory slot so you can upgrade RAM after few years of usage.
Buy from Amazon: (₹38,990)
Best 8GB RAM Laptops for Multitasking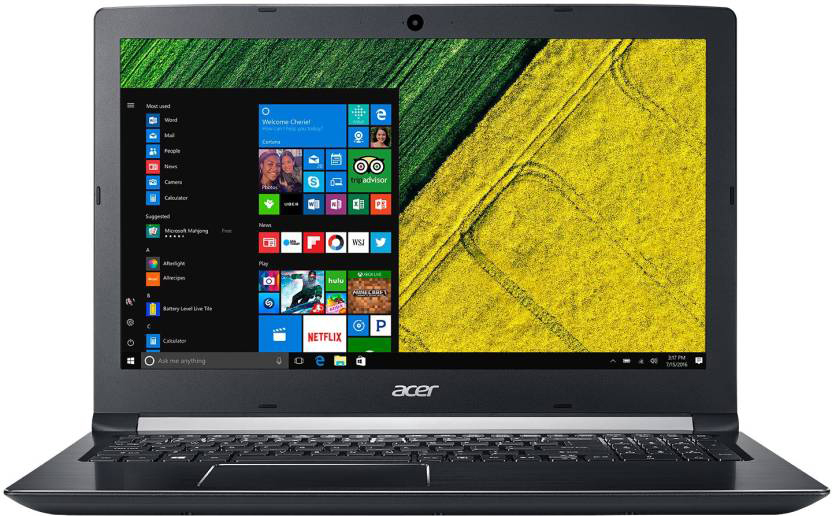 Powered by 8th Generation Intel i5 CPU, the Acer Aspire 5 is ready to take on demanding tasks. The processor is backed by an NVIDIA GeForce MX150 graphics processor with dedicated 2GB memory that succeeds GeForce 940MX and is the mobile avatar of NVIDIA's GT 1030 GPU for desktops. While you get options between Ubuntu and Windows 10 Home Edition, spending ₹3,000 extra would be a wise choice if you're not proficient with Linux. Like a fair amount of laptops, you get 1TB of storage on the hard drive which is optimum for most users while the 15.6-inch TFT display comes with a resolution of 1366×768. The laptop is also equipped with a USB-C port which can be used for data transfer as well as for hooking up supported monitors.
Buy from Flipkart: (₹45,099) Windows 10 Home
Buy from Flipkart: (₹42,099) Ubuntu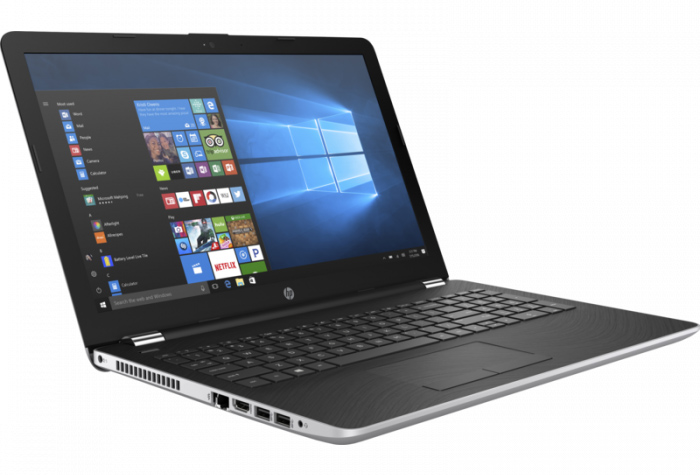 If you want to lunge forth with more power, this laptop from HP comes with 8thth Generation i5 processor which should give you the required boost in performance at its clock speed of 1.6GHz (Turbo Boost up to 3.4GHz). The laptop is effective for a variety of chores ranging from image editing to audio and video processing and even some gaming thanks to the MX110 GPU. The laptop comes with a FullHD display which will make your gaming or multimedia experience delightful while the 1TB hard drive should provide for ample storage for the majority of the users.
Buy from Amazon: (₹60,099)
Best Gaming Laptops with 8GB RAM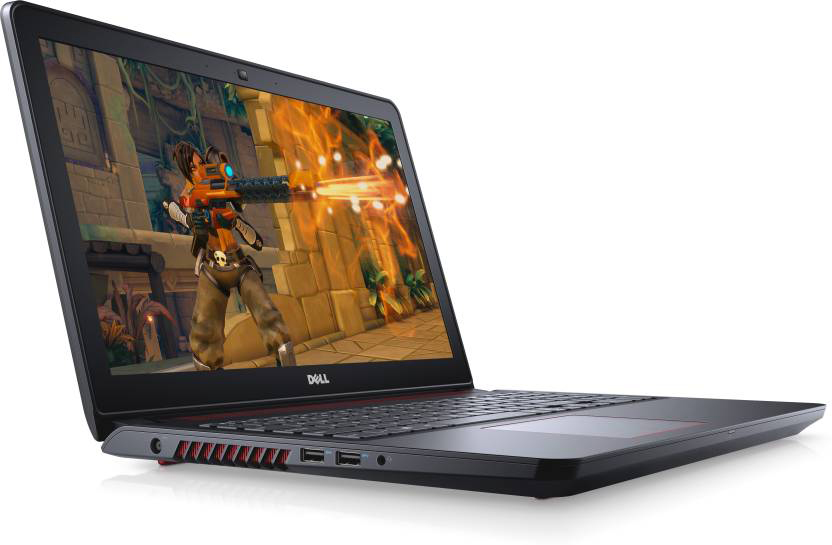 If running around carrying special potions or secret weapons is what you spend most of your time doing, investing in a gaming laptop makes a lot of sense. And while there are no predefined criteria that seclude gaming laptops from others, it is usually a good practice to choose from among those branded and optimized for gaming by the manufacturer.
One such laptop is Dell 5577 which looks like a crossbreed of Dell's Inspiron and Alienware series. The laptop is powered by 7th generation Intel i7 processor while a GeForce GTX 1050 graphics card with dedicated 4GB memory makes gaming an exciting affair. It features a 6-cell battery so you would have to worry about heavy gaming eating up all the power so easily. Apart from these, you also get a 1TB hard drive which is married to a 128GB SSD so you can load games and applications without waiting. The FullHD LCD panel ensures that your interest in games and multimedia does not wane off even the slightest bit while the red backlight of the keyboard is set to keep you engaged in immersive gaming.
Buy from Flipkart: (₹83,990)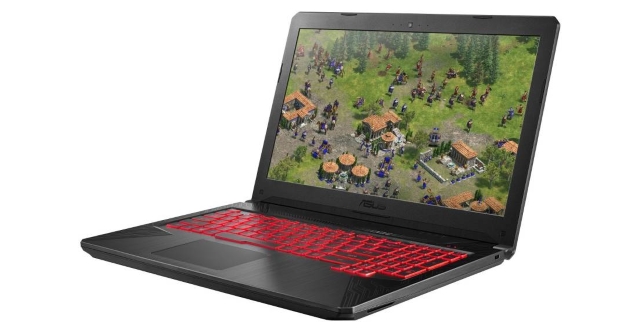 The new Asus TUF series is the company's attempt at offering great gaming laptops at a competitive price point. The Asus TUF FX504GE-E4366T shares the same DNA as the Asus ROG but comes at a very steep price point. The Asus TUF packs in the latest 8th-gen Intel Core i5-8300H processor along with 8GB of DDR4 RAM. The gaming beast comes with 128GB SSD for your Windows OS along with a couple of other games, while adding along a 1TB HDD as well. There's a super fast 8GB of DDR4 memory on board, which should allow you to run multiple apps at once. Oh, and Lenovo has also thrown in a Nvidia GeForce GTX 1050ti with 4GB of GDDR5 VRAM to satisfy all your gaming needs. 
Also, during the current Flipkart sales, the laptop is priced at a much lower price of Rs. 59,990.
Buy from Flipkart: (Rs. 74,990)
If you have a bigger budget and you're looking for a gaming laptop that's incredibly powerful, the MSI GV62 8RE is definitely the one for you. The laptop comes with the latest 8th gen Intel Core i5-8300H processor clocked at 2.3GHz (Turbo Boost up to 4GHz). This is paired with 8GB of RAM, and a 1TB hard disk plus a 128GB SSD for faster boot ups and app launch times. For graphics, the laptop comes with 6GB of Nvidia GTX 1060 graphics, so you can easily play the latest games on this laptop. The laptop also comes with a 15.6-inch Full HD anti-glare panel which means that your viewing experience on this will definitely be pretty great. Other than that, the laptop has quad speakers for a better sound experience, a backlit keyboard, and support for WiFi 802.11ac so you can use it with 5GHz WiFi networks as well.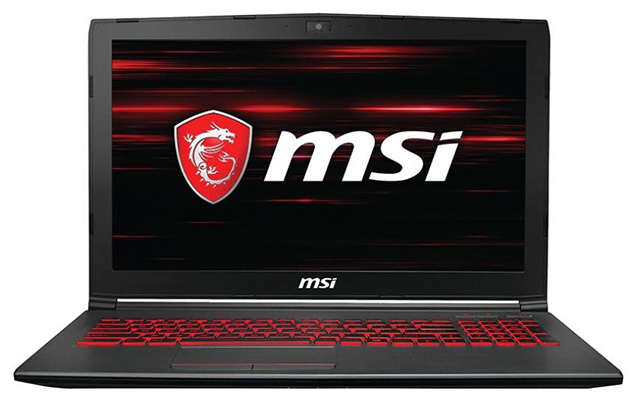 Also, during the ongoing Flipkart sales, the MSI GV62 8RE is available for a low price of Rs. 74,990 so if you were thinking of buying this laptop, now is the right time.
Buy the MSI GV62 8RE from Flipkart (Rs. 94,990)
Best Convertible Laptops with 8GB RAM

Whether it just the desire to flaunt or the ability to modify the laptop's configuration as per convenience, the Yoga 510 will follow all of your commands. The convertible laptop can be used for a variety of functions and can be used in five different setups as per your convenience. The Yoga 510 draws power from a 7th generation Intel i5 processor whereas gaming and demanding graphics tasks are handled by the dedicated 2GB AMD Radeon R16M-M1-30 GPU. The 14-inch FullHD display supports multi-finger touch while the audio tuned by Harman provides for a joyful multimedia experience. The 1TB hard drive is likely to serve you with ample storage for all your creative and nifty uses. The laptop weighs only 1.7kg so it would suit you if your tread with your laptop a lot.
Buy from Flipkart: (₹69,089)
The recently introduced Spin series serves a dual purpose and is equally adroit for gaming as for multimedia uses. The laptop is powered by 8th generation Intel i7 processor and NVIDIA Geforce GTX 1050 with dedicated 4GB graphics memory. For fast loading and sufficient storage, a 256GB SSD is coupled with a 1TB HHD. For security, the Nitro 5 also features a fingerprint sensor. Moreover, Acer claims an immersive sound thanks to a blend of Dolby and Acer's TrueHarmony technology backed by a subwoofer while offering a vivid viewing experience with the FullHD IPS display panel with multi-finger touch support.
Buy from Flipkart: (₹1,05,554)
Alternatively, you can also check out the Surface Pro (Flipkart: ₹1,06,999) for a great convertible laptop with 8GB RAM.

Best Ultrabooks with 8GB RAM
MacBook, MacBook Air, and MacBook Pro

After recently switching from HP Envy 15 to a MacBook Pro, I can definitely tell you that the macOS is a much more delightful experience than Windows. It is especially useful for creators and those looking for a hassle-free experience – although that is a common opinion, it might vary per user. However, MacBooks are not fit for gaming, not because of any hardware limitations but for the lack of support by game developers. While the entry-level MacBook Air and MacBook Pro come with 128GB SSD drives, the lowest-priced MacBook features a 256GB drive. The MacBook Air has finally been updated by Apple, and is now powered by an 8th-gen Intel Core i5 processor, MacBook Pro by 7th generation i5 at 2.3GHz, and MacBook by Intel Core m3 processor.
All three devices have different display configurations, dimensions, and weight and you can choose one based on your utility. However, I'd really advise you against buying the MacBook. If you're looking for a very lightweight Mac, you should go for the MacBook Air instead.
Buy MacBook Air from Amazon: (Rs. 1,14,900)
Buy MacBook Pro from Amazon: (₹99,990)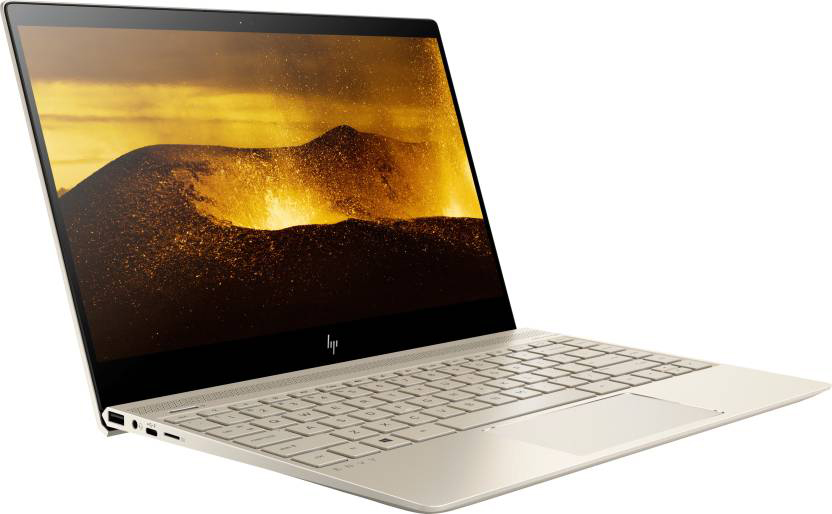 True to its name, the convenient and easy-to-carry form factor of HP Envy 13 is likely to compel those who look at the laptop. It features a 13.3-inch FullHD IPS display which supports multi-finger touch. The 8th generation Intel i5 processor can carry out several tasks with a breeze while the 256GB SSD storage makes it easy to pull up files and programs without interrupting the flow of your creativity. Meanwhile, tasks like image editing and moderate gaming can be taken care of by the integrated Intel 620 graphics card. The sound is powered Bang and Olufsen which is famous for its audio standards used in high-end televisions and music systems. HP also throws in two USB-C ports which help it make the laptop thinner. With a weight of 1.32kg, carrying the HP Envy 13 will not strain your shoulders.
Buy from Flipkart: (₹74,900)
There is also a variant of the ultrabook which comes with a non-touchscreen display (Flipkart: ₹67,990) and will save you quite a lot of money. As it is, the touch model is limited to the traditional laptop shape and does not support multiple orientations like other 2-in-1 convertible laptops.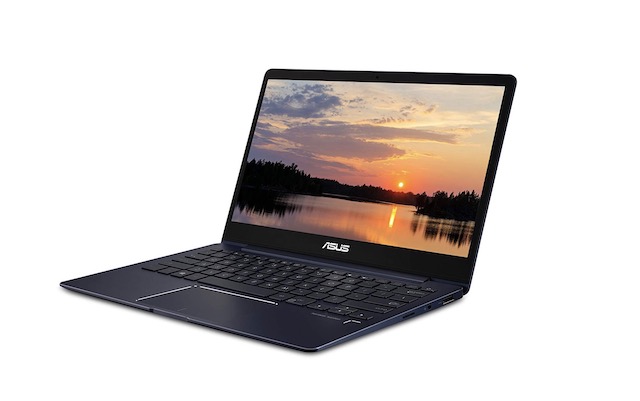 Asus recently unveiled the latest addition to its ZenBook 13 lineup of laptops and it is one of the best laptops that you can buy in under 100000 price range. The laptop is being powered by the 8th generation Intel Core i5 processor along with Nvidia's MX150 graphics card. I am still amazed by the fact that Asus was able to pack so powerful internals inside a laptop which is only 1.3 cm thick and weighs just 1.12 kilograms. The laptop also comes with 8 GB of RAM and 256 GB of internal storage. The SSD is very fast and ekes out quite good read and write speed. The beautiful almost bezel-less 13.3-inch display also comes with touch support. Finally, there is a big 54-watt hour battery which should easily last you for a whole day.
Buy From Amazon: ₹1,02,563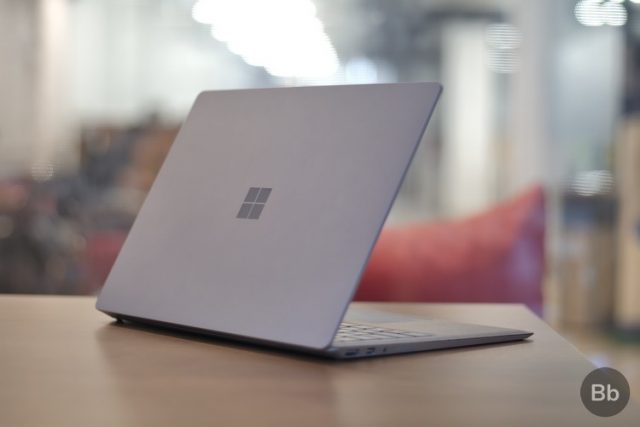 Microsoft Surface line of devices has always been my favorite windows machines and their first laptop has only bolstered this feeling. I will be the first to say that the Microsoft Surface Laptop is not for those users who want the best bang for their buck rather it's for people who want their laptop to be exquisitely designed. If you fall in the second category, you will be quite happy with the Surface Laptop. The device is using a magnesium chassis which not only looks good but is also very sturdy. The entire area around the keyboard along with the palm rest has been covered with Alcantara fabric which feels really nice.
Talking about the internals, the laptop is powered by the 7th generation Intel Core i5 processor and has built-in Intel HD 620 graphics card. The base version of this laptop comes with 8 GB of RAM and 128 GB of SSD storage. The USP of the device is its 13.5-inch pixel-sense display which has a resolution of 2256 x 1504 pixels and looks absolutely gorgeous. As I said, if you want the best value for your money, this is not the laptop for you, however, if you can appreciate all the engineering and design that has gone into making this exquisite piece of technology, you should definitely check it out.
Buy From Amazon: ₹82,850
SEE ALSO: 10 Best Laptops Under 50000 INR You Can Buy
Best 8GB RAM Laptops in December 2018
Now that we've narrowed down from a wide spectrum of laptops, compiling a list based on various features and depending upon different use cases, we hope that you find a solution to your need. We've tried our best to not let our biases creep in while curating this list.
In case you feel we've missed out a great laptop, or are too impressed with your own laptop's performance, we welcome you to share your views in the comments below.