The current market for laptops is filled with a plethora of options. There are options in all segments, for all kinds of users. Even if you're on a budget, there are plenty of laptops that you can choose from. As such, making the right choice requires a lot of hard work. Well, fret not, as we at Beebom are here to make things a lot easier for you. Whether you're a gamer, a business user, or just a casual user, we have curated a list of the best laptops that you can buy under 50000 rupees:
Sections:
Best Laptops for Casual Users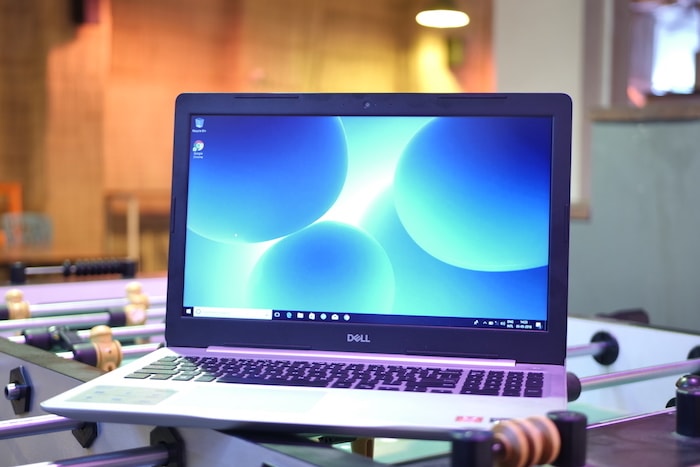 If you're looking for a 15.6-inch laptop, the Dell Inspiron 5575 sounds right up your alley. The Dell Inspiron 5575 packs in the Ryzen 5 2500U processor with Vega 8 graphics. You get a whopping 8GB of DDR4 RAM along with a 1TB of HDD storage, which should suffice for most of your needs. Thanks to the Vega 8 graphics on-board, the laptop should be able to handle games at low settings easily, as well as playback 4K media files. The Inspiron also has 2 Tuned Speakers with Waves MaxxAudio Processing for your entertainment needs.
Buy from Dell: (₹49,990)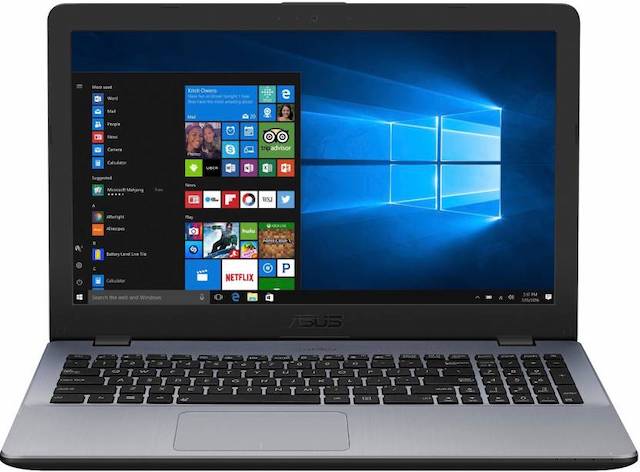 If you are looking for a laptop which is not only good for casual usage but also allows you to do a little bit of gaming and video editing, the Asus R542UQ-DM251T is a great option for you. Firstly, the laptop is being powered by the 8th generation Intel Core i5 processor which brings exceptional performance. It also packs in the Nvidia Geforce 940MX graphics card with 2 GB of dedicated graphics RAM. The laptop also brings 8 GB of onboard RAM. The combination makes this a great device for multi-tasking and power-hungry tasks.
The laptop also brings a decent 15.6 inch 1920*1080 display panel which offers good viewing angles. There's a 1TB hard drive which can easily take care of all your storage needs. The port selection on this laptop is good too with it offering 1 USB 2.0, 1 USB 3.0, and 2 USB 3.1 ports along with an HDMI and SD card reader. Finally, I also love the design of the laptop as it features Asus's trademark pattern. In our price range, this is definitely one of the best laptops for casual users.
Buy From Flipkart: ₹42,990
Best Gaming Laptops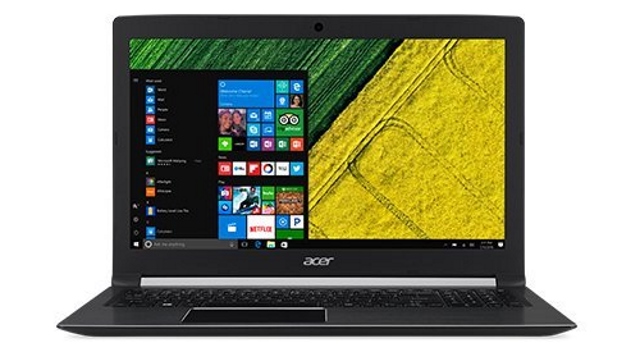 Now, if you're gaming on a budget, the Acer Aspire A515 is practically the best gaming laptop under 50000 INR you can buy for decent gaming performance. The laptop features the latest 8th gen i5 processor from Intel and combines it with 4GB DDR4 RAM. It also has a 1TB HDD to store your collection of games. For any gaming laptop, the GPU is the core essential part, the Acer Aspire A515 comes equipped with the Nvidia MX150 GPU, which should be able to run games at a stable 30FPS at low/medium settings. The laptop also offers a battery backup of up to 6 hours, so gaming on-the-go shouldn't be a hassle.
Buy from Amazon: (₹39,500)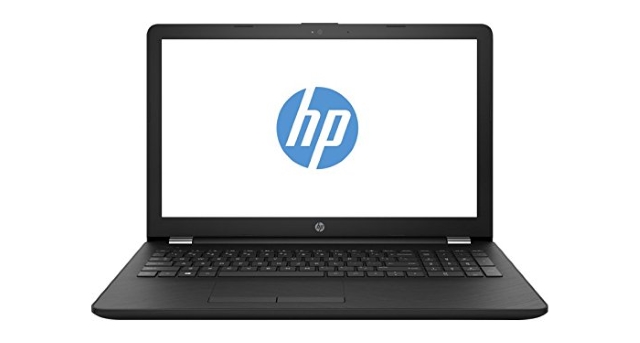 For those of you with deeper pockets, the HP 15-BS180TX should be a perfect choice. The laptop comes equipped with the 8th-gen i5 processor, coupled with 8GB DDR4 RAM. There's a whopping 2TB of storage so there are no compromises in that sector. Furthermore, the laptop is powered by the AMD Radeon 520 Graphics with 2GB GDDR5 memory, which can handle games without breaking a sweat. Sporting a 4-cell Li-ion battery, HP claims that the laptop can last you for up to 12 hours, which is literally amazing.
Buy from Amazon: (₹48,990)
Best Convertible Laptops
The HP Pavilion x360 is one heck of a convertible laptop that features a sleek 360-degree geared hinge, along with a vibrant 11-inch anti-glare screen. Under its hood, it houses the  7th-gen Intel Core i5 processor, 4GB of DDR4 RAM, 1TB HDD, and a backlit keyboard. This mini-workstation touts to last around 10 hours on a single charge. Additionally, you can pinch, zoom, tap and swipe on the screen, with superb graphics and visuals thanks to the AMD Radeon 520 Graphics on board.
Buy from Amazon: (₹49,990)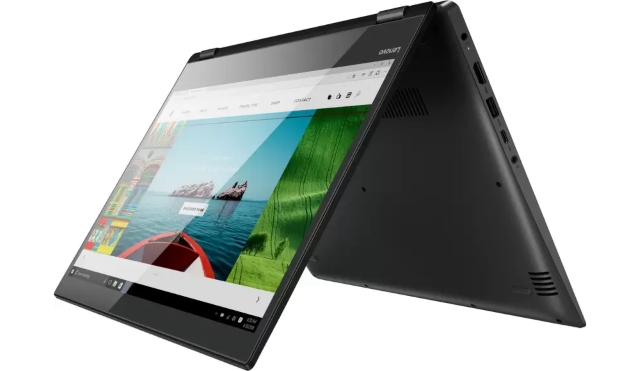 When we talk of convertibles, the Lenovo Yoga is one product series that always comes to mind. And rightly so, the Yoga 520 makes its mark on this list as well. The 14-inch 2-in-1 convertible offers a 7th-gen i5 processor coupled with 4GB DDR4 RAM. Despite its size and the serious hardware on board, the laptop weighs just 1.7 Kg which makes it ultra portable as well. Also, Lenovo claims that the laptop can last you up to 10 hours of battery life, which is once again, super impressive. And thanks to Windows 10 included tablet mode, operating this device is its 4 convertible modes is undoubtedly a pleasant experience.
Buy from Flipkart: (₹49,990)
Best Laptops for Multitasking
The Acer Swift 3 is a very capable laptop that is great if you're looking for a laptop with the latest processor and ample RAM for all your multi-tasking needs. The Swift 3 comes with an 8th-gen Core i5 processor running at 1.6GHz (Turbo Boost up to 3.4GHz), paired with 8GB of RAM and 256GB SSD which means you can expect lightning fast performance from the laptop.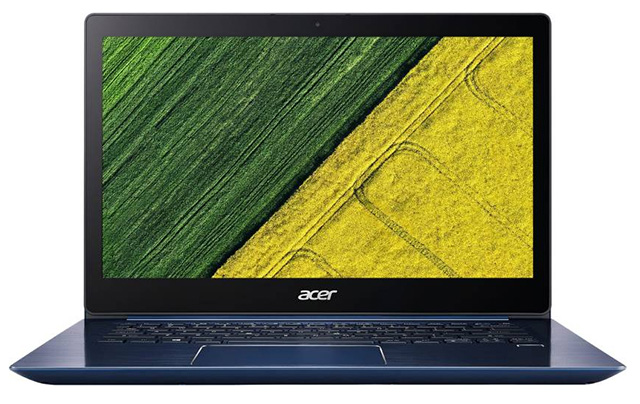 The laptop doesn't come with a dedicated GPU, which is fine for a multi-tasking laptop, and it comes with Linux pre-installed on it, making it suitable for developers looking for a Linux laptop as well. There's also a finger print sensor for added security and ease of logging in. The display here is a 14-inch Full HD panel which is pretty good, and the laptop also has dual speakers with Acer TrueHarmony technology for even better sound.
Alternatively, if you're looking for similar specs in a Windows laptop, the Acer Swift 3 is available in a Windows variant as well which comes with the Ryzen 5 processor, 8GB of RAM, 1TB HDD, and Radeon Vega 8 GPU for Rs. 49,990.
Buy the Acer Swift 3 from Flipkart (Rs. 49,999)
Another laptop you can buy for multitasking, especially if you're looking for a great Windows laptop under Rs. 50000 is the Dell Inspiron 5000. This laptop comes with a Ryzen 5 2500U quad core processor that will perform pretty well for multi-tasking. Other than that, there's 8GB of RAM here, and a 1TB hard disk for all your storage needs. Also, the laptop packs in a Radeon Vega 8 GPU for handling gaming.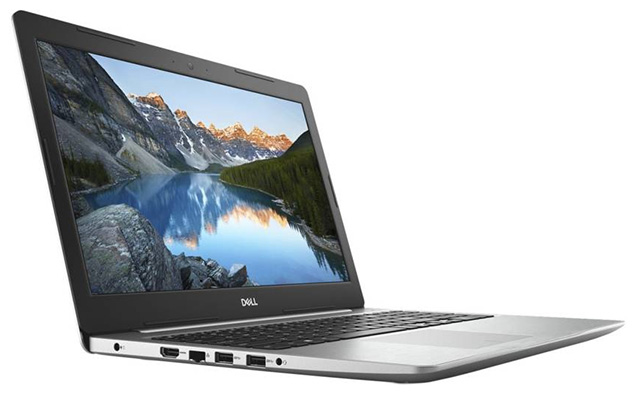 The Inspiron 5000 comes with a 15.6-inch Full HD IPS anti-glare panel so even if you're simply using the laptop to stream movies and tv shows on Netflix, the panel will not disappoint you. Plus, there are dual speakers here too that are professionally tuned with MaxxAudio Pro for a great sound experience. Overall, the Dell Inspiron 5000 is definitely a laptop you should check out under Rs. 50000.
Buy the Dell Inspiron 15 5000 from Flipkart (Rs. 49,200)
Best Ultrabooks
One of the best ultrabooks you can buy under Rs. 50000 is the HP Pavilion x360. The laptop comes with an 8th gen Core i3 processor, which is the latest in the line up from Intel. Along with that, the HP Pavilion x360 features 4GB of RAM, which should prove plenty for your usual everyday tasks. What's more, the laptop not only brings a 1TB hard drive for all your storage needs, but there's an 8GB SSD too, so you can be sure that Windows 10 will load lightning fast on the laptop.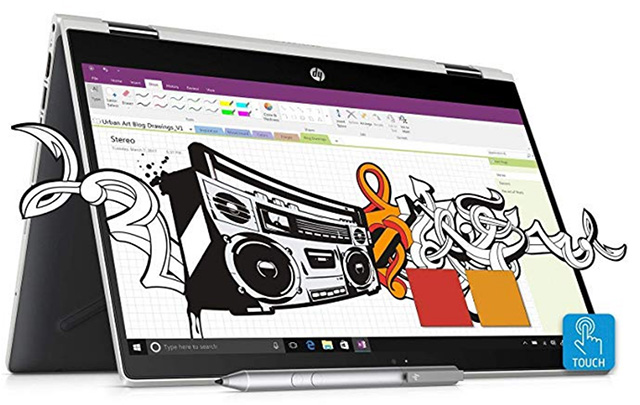 The HP Pavilion x360, as the name suggests, is a convertible laptop, so you can flip the display back and use the laptop in tablet mode when you want to, thanks to touchscreen support. You'll also get Windows 10 Home, Office Home and Student 2016 pre-installed on the laptop. As far as ultrabooks under Rs. 50000 go, the HP Pavilion x360 is definitely one to consider.
Buy from Amazon: (₹44,990)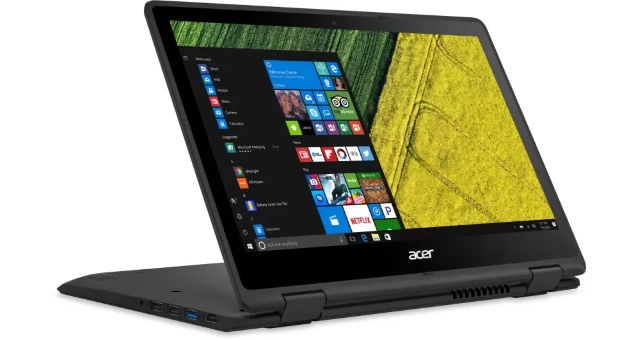 The Acer Spin 5 has a lot going for its relatively aggressive price point. Featuring a 7th-gen i3 processor and 4GB DDR4 RAM, the Acer 5 Spin is as good as the aforementioned Hp Envy. While it might not be as light and portable as the Envy, the Acer Spin 5 makes up for it by offering a fully convertible design. You can use the laptop in Tent Mode, Tablet Mode, and the obvious Notebook Mode. And the included 256GB SSD works wonders for a super-fast performance. With a 4-cell battery on-board, Acer claims that the laptop should last you a good 10 hours, which is great for all your business needs.
Buy from Flipkart: (₹42,990)
SEE ALSO: 10 Best Laptops Under 40000 INR You Can Buy
10 Best Laptops Under 50000 INR (October 2018)
So, that's all from our side. The above list was curated with a lot of members of the Beebom team getting together and deciding on the best choices. With the current crop of laptops in the market, your new laptop will not only be good looking but also really powerful. So, did any of the aforementioned laptops catch your eye? Do you have any other suggestions in store for us? Do share your thoughts in the comments section below.