If you don't want to deal with wires and still want to remain connected to the internet, using a WiFi router is the best option. That said, even your wireless router is using a cable to bring internet to your home. So, you are not entirely wireless, are you? Well, if you want to become truly wireless, you need to use a wireless router which uses SIM cards instead of an ethernet or a cable connection.  So, if you are ready to cut the cord and go completely wireless, here are the 5 best 4G routers with SIM slot that you can buy today:
Best 4G Routers with SIM
There are two kinds of WiFi routers which allow you to use a 4G SIM card. The first kind is the portable WiFi router which is a small router and has limited range. However, they do have a big advantage. The portable routers come with a built-in battery allowing you to use them anywhere without needing any power, as long as their battery lasts. However, if you want to use a router which has the same coverage as a normal WiFi router you need the second kind which is a Full-Size Plugin router with 4G SIM support . With that said, let us get into our list.
Best 4G Router with SIM Slot: Portable with Built-in Battery
1. JioFi JMR815
While portable WiFi routers have existed for a long time, Reliance Jio is the company which made them popular in India by launching its inexpensive JioFi line of devices and coupling them with attractive free data plans. To date, Jio offers some of the best internet plans in the market and if your area has a good Jio connection, you should definitely check out the JioFi JMR815. Not only it's the cheapest router on this list, it's also one of the best if not the best 4G routers with SIM slot that you can buy.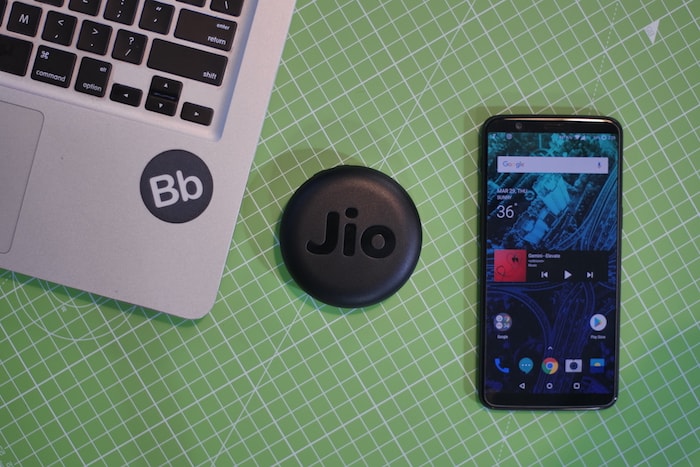 First of all, I really like the shape of the device. It's like a small donut and can easily fit inside any one of your pockets. Talking about the specifications, the JioFi JMR815 is being powered by an ALT3800 processor and supports downloads and uploads speed up to 150 Mbps and 50 Mbps respectively. It also has a big 3000 mAh battery which can easily last you for eight hours. Finally, it also supports up to 35 simultaneous connection, not that you will need that many. The JioFi JMR815 is a very capable 4G WiFi router and you should definitely check this one out.
Buy From Amazon: ₹999
2. Vodafone R217 4G MiFi Device
After its acquisition of idea, Vodafone has become the single largest telecom carrier of India. It means that you have a better chance of getting 4G network with Vodafone than any other mobile carrier out there. That's why when Vodafone recently launched its R217 4G MiFi Device, I was so happy. The device is fairly compact and easily portable. It also supports download speeds up to 150 Mbps along with 50 Mbps upload speeds, which means the network speed is not going to be an issue with this one.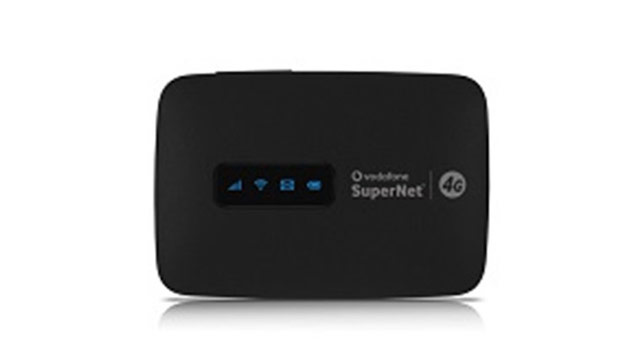 When it comes to battery life the Vodafone R217 is using an 1800 mAh battery which is quite less than the JioFi, however, it promises the similar battery life. The device also comes with microSD card support up to 32 GB and supports WPS authentication in addition to regular WiFi password-based authentication. This is certainly a very compelling 4G router with SIM slot that you should consider.
Buy From Vodafone: ₹1,950
3. Airtel 4G Hotspot E5573Cs
After Vodafone, Airtel is the second largest telecom operator in India and in my opinion, it has the fastest 4G connection. I might be wrong but I have used all the three major carriers including Vodafone, Jio, and Airtel, and Airtel gave the most consistent speeds. That, of course, depends on your area and coverage. When it comes to the device itself, the Airtel 4G Hotspot E5573Cs is fairly compact and great for getting internet while traveling. Airtel 4G Hotspot E5573Cs can connect to up to 10 devices at a time and comes with an 1800 mAh battery which should last you about 4-6 hours. If you want to use Airtel, this is probably the 4G router you should buy.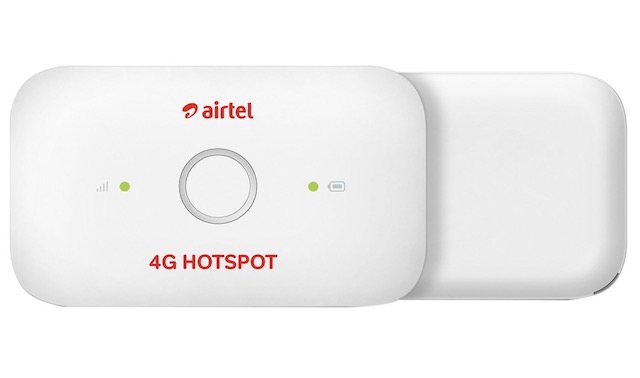 Buy From Amazon: ₹1,240
4. Huawei E5673s 4G Mobile Wi-Fi Router
If you don't want to be tied up with a telecom carrier and want to be able to switch SIMs whenever you want to, the Huawei E5673s is probably the best portable 4G router for you. The router is compact and portable and can easily fit in one of your pockets or you can toss it inside your bag. It also supports download speeds up to 150 Mbps and can simultaneously connect to 16 devices. It also promises a battery life of around 7-8 hours. I also love that Huawei has made an app (Hi-Link –Android/iOS) which makes it easier for users to control and check on important stats. This is a really good 4G Mobile WiFi router and you should definitely give this one a try.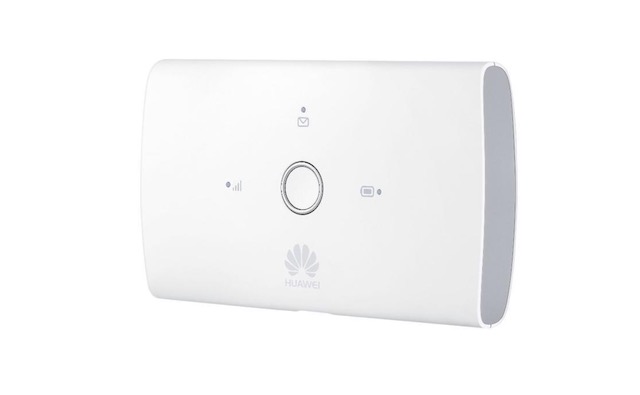 Buy From Amazon: ₹3,599
Best 4G Router With SIM Slot: Full-Size Plugin
 TP-Link Archer MR200
While the above-mentioned routers are good for portability and can work without a power source (until their battery lasts), they have a very short range and they cannot provide a reliable network to your entire house. If you want to use a 4G router to provide internet coverage to your entire home, you need something much more powerful and the TP-Link Archer MR200 is the best option out their right now. The router is fairly costly, especially when compared to the portable routers on this list, however, it is well worth the price.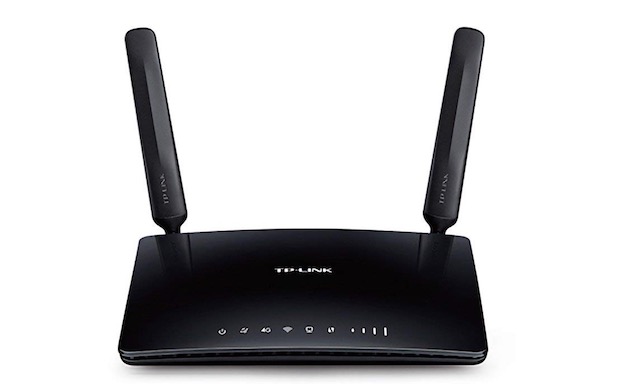 It brings powerful and stable antennas which will provide stable wireless connections and better coverage throughout your house. It supports download speeds up to 150 Mbps and can easily support simultaneous connection to multiple devices. The best part is that the router doesn't require any configuration and you can just put in a SIM card and turn it on to enjoy internet connection. The router is also capable of creating dual-band Wi-Fi networks which means you can use both 2.4 GHz and the 5 GHz bands to find the best possible connection. As I said, if you want a router which can be a one-stop solution for all your internet needs, this is the one to get.
Buy From Amazon: ₹6,599
SEE ALSO: ZenFone Max Pro 6GB vs Redmi Note 5 Pro: The Best Budget Smartphone?
Use Uninterrupted Internet Connection with 4G Routers with SIM Slot
As you can see, there are a lot of option available for you if you want to buy a portable 4G WiFi router however the same cannot be said about the full-size 4G routers. Thankfully, the one router that is available is the best you can buy anyway. It is priced a little on the higher side but if you want quality, you will have to pay for it. That being said, do let us know which your favorite router from the list by writing in the comments section below.