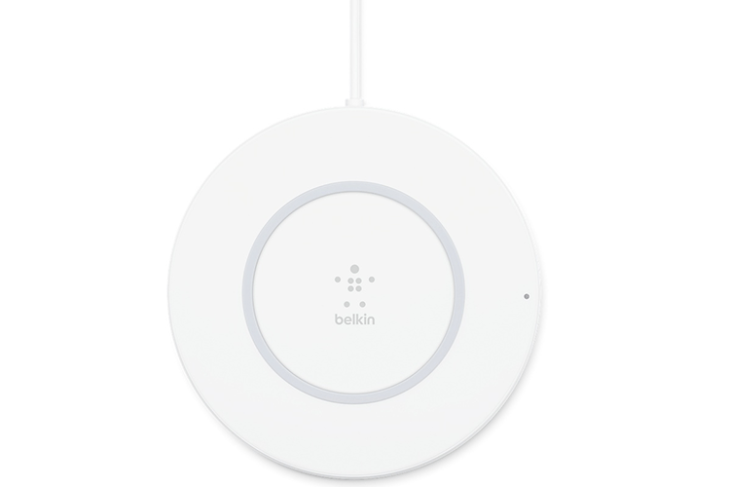 Noted mobile accessories maker Belkin has launched the new Boost Up wireless charging pad for iPhone 8, iPhone 8 Plus and iPhone X based on the Qi standard. Priced at Rs 6,999 for India, it will be available on Amazon India and through Apple resellers from April 30.
Wireless charging does add a great deal of convenience to night-time charging and on-desk charging of phones as you don't have to fiddle with wires. Belkin's Boost Up can charge compatible iPhones at levels up to 7.5W, which is higher than the standard 5W chargers. Fortunately, the wireless charging base also works with all other Qi enabled devices, delivering charging speeds up to 5W.
The Boost Up also works with lightweight plastic cases (up to 3mm thick) on iPhones but not all cases might work.
The charging pad includes LED indicator that turns green when charging, and amber when something is blocking the contact between the device and the pad, or if the phone is misplaced on the pad. "Metal objects, like keys and coins, placed on the pad can keep your phone from charging and interfere with the charging pad's function, even damaging to the iPhone, foreign object or charging pad," Belkin says.
Belkin says it worked closely with Apple to design the charging pad, which is tuned specifically for the iPhone X, iPhone 8 Plus, and iPhone 8. The pad will "optimally charge your iPhone X, iPhone 8 Plus and iPhone 8, with no impact on your phone's functionality," the company claims.