In the world of comic books and superhero movies, there exists a synonym for fear, vengeance, and courage, and we know him as the one and only, Batman. Our beloved dark and broody character first appeared in Detective Comics#27 in the year 1939 and since then has made a special place in our hearts. Whether it's Kevin Conroy's epic Batman animated series and his world-famous "I'm Vengeance, I'm the Knight, I'm Batman", or Michael Keaton's "I'm Batman", or Ben Affleck's "Men are Brave", Batman has always left an impression on whoever witnessed him in action.
In this article, we will talk about all the actors who have taken up the mantle of Batman and we've ranked them based on how well they portrayed the character. So, please sit back, relax, and focus on your bat-screens to dive right into it!
9. Adam West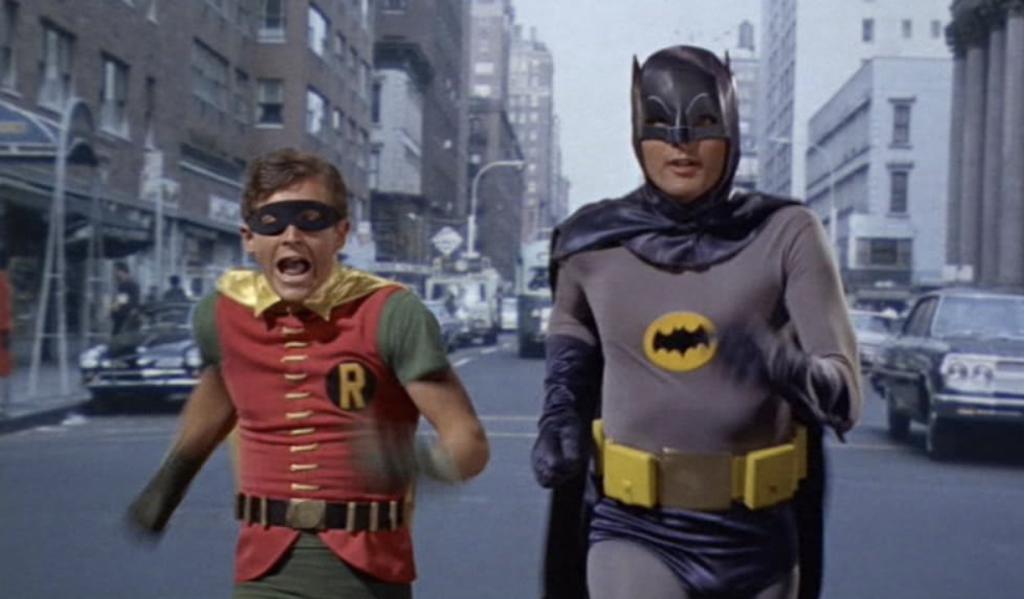 Tenure as Batman- 2 years
Movies- Batman (1966-1968), Batman: The Movie (1966), The New Adventures of Batman (1977)
Even though Adam West's batman Movies are one of the most iconic Batman movies, these movies were nowhere close to what The Dark Knight actually is. These depictions of Batman were comical in nature and the Batman we know of might be anything but not comical. These movies, released between 1966-68 turned Batman into a goofball using weird gadgets, for instance, he pulls out a Bat-Hankerchief to wipe his tears when he thinks that Catwoman is dead and this far-strayed portrayal of Batman by Adam West makes him one of the least favorite Batman actors.
8. George Clooney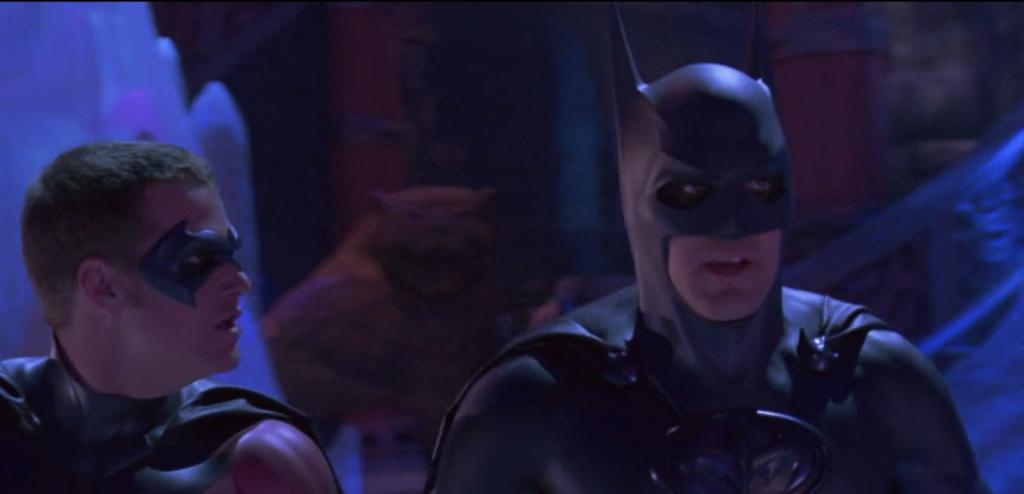 Tenure as Batman- 1 Year
Movies- Batman and Robin (1977)
George Clooney's depiction of Batman in Batman and Robin(1997) till date holds a bad reputation when it comes to superhero movies. All Batman movies played by him are considered to be one of the worst Batman movies ever made and the reason for that is very similar to Adam West's Batman movies. Clooney's Batman messed with the key element of playing the character and missed his dark and broody personality just like Adam West did. Instead of a superhero who plants fear into the hearts of his enemies, Batman was turned into a rich weirdo who dresses as a bat and pulls strange gadgets out of thin air.
7. Val Kilmer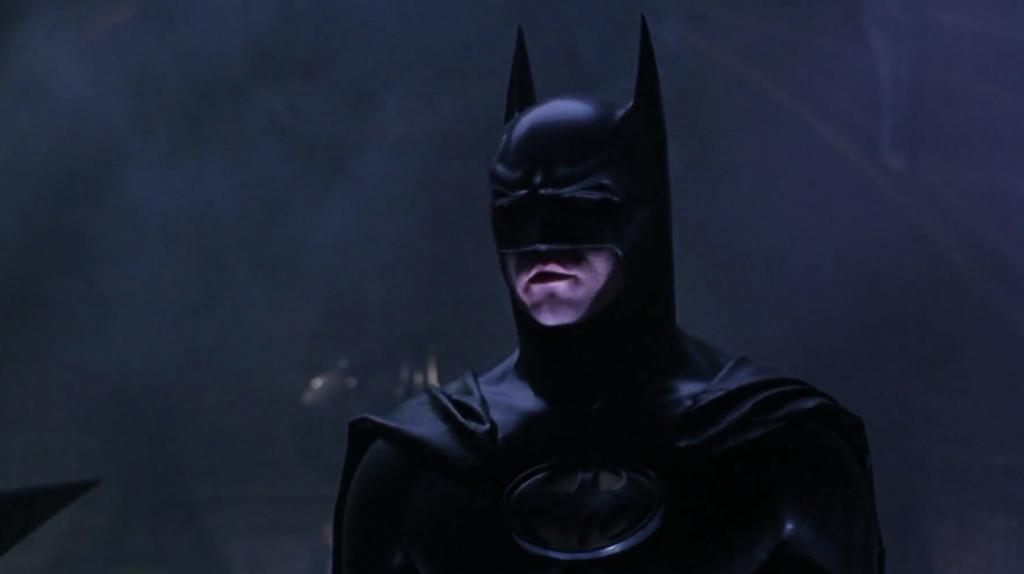 Tenure as Batman- 1 Year
Movies- Batman Forever(1995)
Val Kilmer isn't particularly fond of Batman Forever. In his recent memoir, he even described it as "so bad it's almost good." However, it's likely that this sentiment existed long before he had the benefit of hindsight to reflect on the movie. He did seem to be exceptionally well-suited to portray the millionaire playboy, Bruce Wayne. This, undoubtedly, was the intention of director Joel Schumacher.
Despite Kilmer's evident reluctance towards the role, which is apparent whenever he's wearing the 80-pound rubber suit, he still manages to portray a charming version of Bruce Wayne from the Golden Age era whenever he's not wearing it. His on-screen chemistry with Nicole Kidman holds up relatively well and their playful attempts to outdo each other manage to overshadow cringe-worthy lines like "hot entrance" and "the Bat-Signal is not a beeper." Out of all the actors who played Batman over the years, Val Kilmer is far from being the best Batman actor.
6. Keanu Reeves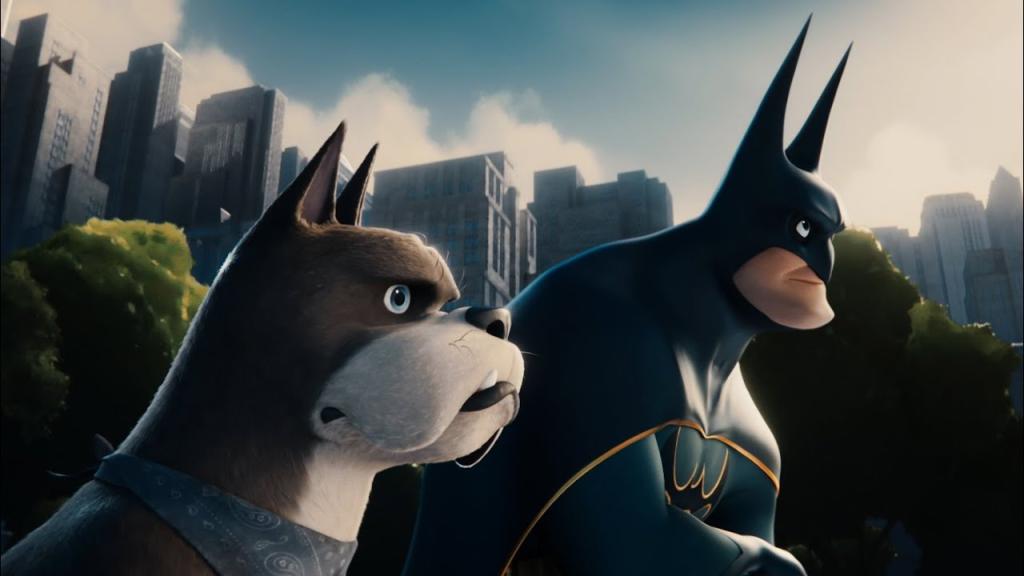 Tenure as Batman- 1-time appearance
Movies- DC League of Superpets(2022)
I am pretty sure that a lot of you guys had no idea that Keanu Reeves has played the role of Batman in the DC League of Super-Pets(2022). The movie featured an animated version of Batman voiced by Keanu Reeves. Even though Keanu did a pretty impressive job as the caped crusader, his version of Batman was lacking certain major characteristics of Batman.
This version of the Dark Knight talks about the death of his parents and his falling into a pit full of bats in a rather comical way. Something Batman would never actually do. This version of Batman is ranked neither highly nor lowly because Keanu was able to maintain a balance between the comic and the actual essence of Batman.
5. Robert Pattinson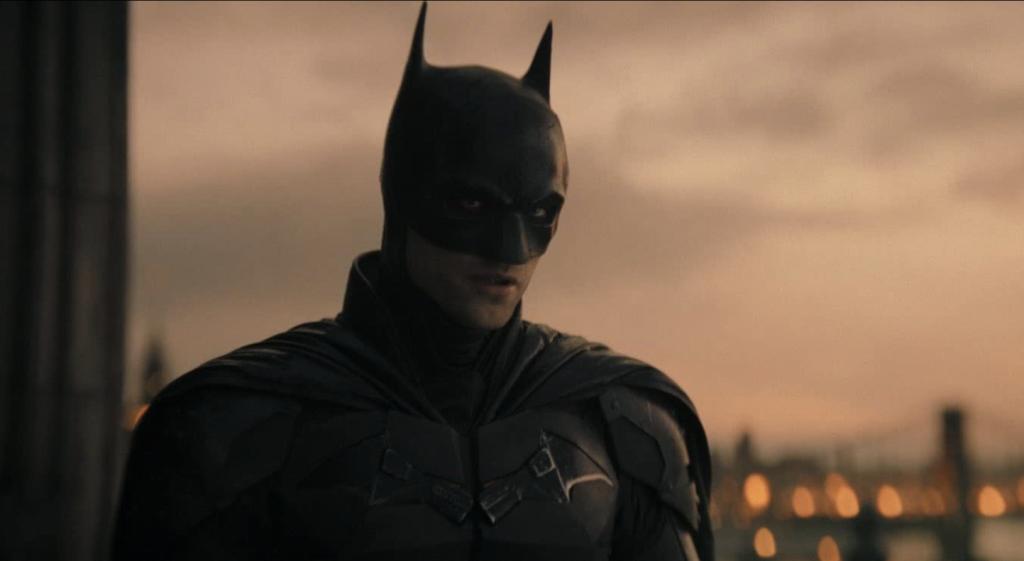 Tenure as Batman- Ongoing (Movies still in production)
Movies- The Batman (2022)
After Michael Keaton, Robert Pattinson is the only actor who was able to beautifully portray the dark side of Batman and give all Batman fans one of the best Batman films of all time. This movie shows us Bruce Wayne who lives more behind his mask as compared to his true identity of Bruce Wayne. Robert Pattinson is one of the most comic-accurate portrayals of Batman but kind of lacks the Bruce Wayne side. This movie shows us a self-destructive version of Bruce who is addicted to his alternate identity which is evident by him still wearing eye makeup when he's not in his suit.
Director Matt Reeves deserves endless praise for the way this movie is picturized, the dark gritty tone, the use of shadows, and the use of reflection make this movie a whole experience in itself. It would not be wrong to say that Robert Pattinson is definitely one of the best Batman actors.
4. Michael Keaton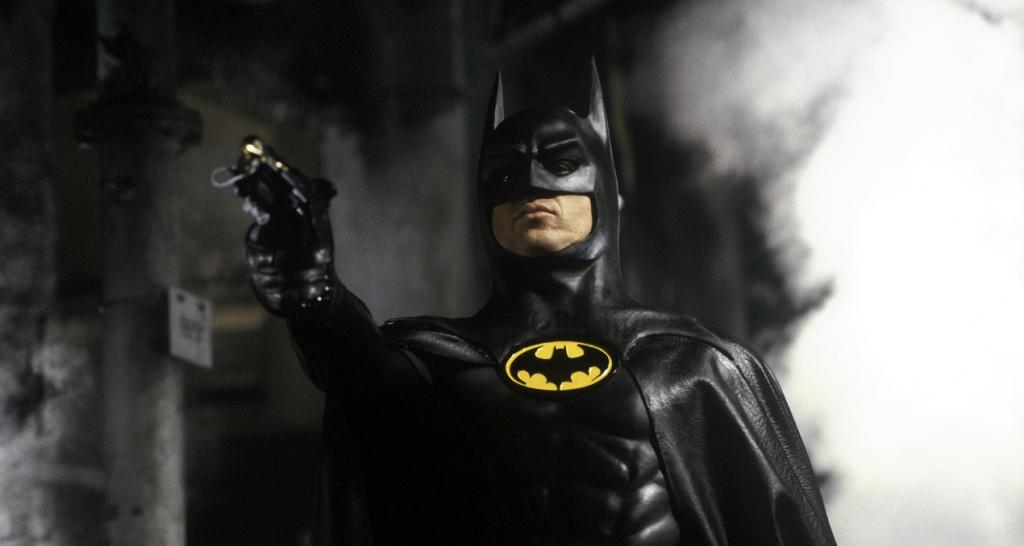 Tenure as Batman- 3 Years
Movies- Batman (1989), Batman Returns (1992)
When Michael Keaton initially wielded the Batsuit, his role wasn't particularly inclined towards a light-hearted tone as previously portrayed by Adam West in the 1960s, which became both advantage and disadvantage for Keaton. His casting announcement drove comic book fans crazy, as they thought that this Batman movie is also going to be another goofy version of Batman in light of Keaton's prior comedy roles which he was known for. However, the film that he and director Tim Burton were cooking up was significantly the opposite of that notion.
The collaboration between Keaton and Burton during the production of Batman and Batman Returns proved to be exceptional. When Michael Keaton played the role of Bruce Wayne, he displayed flaws and darkness, but also an incomparable charm. This take on Batman genuinely makes you understand his motivations for assuming the unusual identity of a crime-fighting vigilante. Keaton's Batman also showed empathy towards his enemies, recognizing elements of himself within them. Furthermore, his romantic tension with Pfeiffer's Catwoman emitted an electric chemistry. When we compile a ranked list of Batman actors, Keaton surely deserves a place in the top three spots.
3. Christian Bale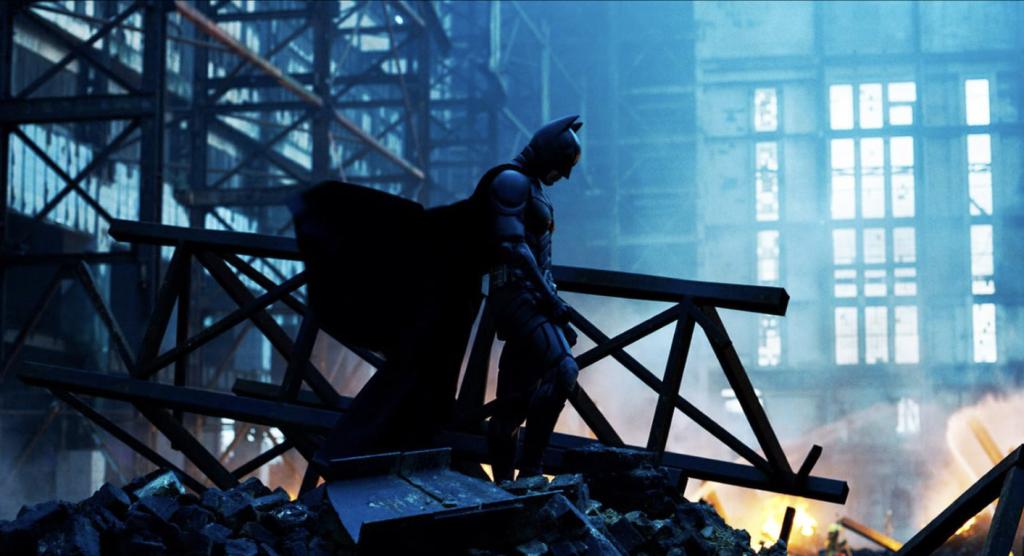 Tenure as Batman- 7 Years
Movies- Batman Begins (2005), The Dark Knight (2008), The Dark Knight Rises (2012)
One of the most historical trilogy of Batman movies ever created was Christian Bale's Dark Knight Trilogy. These movies not only show us Batman's dark side but also his complete journey of becoming the man he is both under the cowl and while wielding it. His version of Batman perfectly balances the charm of Michael Keaton's version of Batman and the fierceness and rage of Robert Pattinson's Batman.
The only reason Christian Bale's Batman is ranked second on this list is the distance of Christian Bale's Batman from comic accuracy while portraying the character. The director, Christopher Nolan, wanted to show what it would actually be like to age and wear under the mask which kind of made it sway away from being a comic-accurate movie.
2. Ben Affleck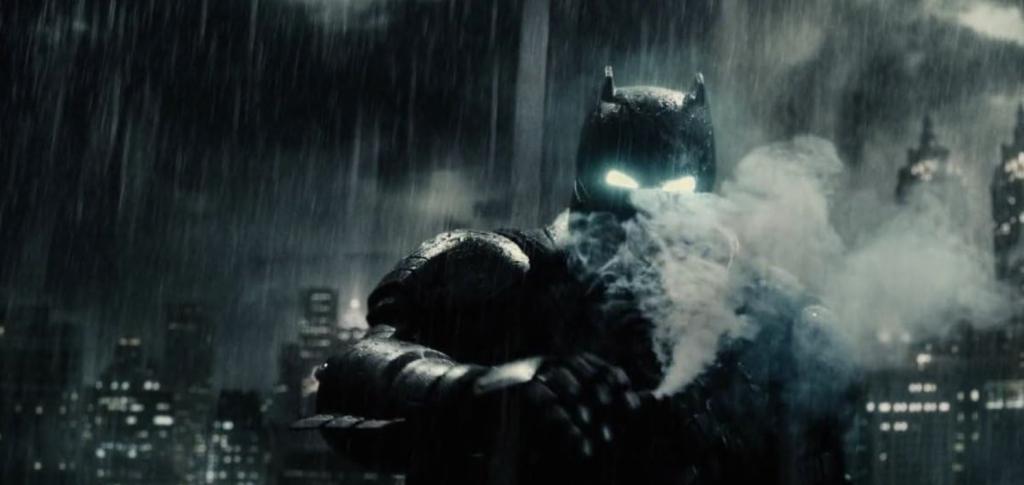 Tenure as Batman- 7 Years
Movies- Batman Vs. Superman (2016), Suicide Squad (2016), Justice League (2017), Zack Snyder's Justice League (2021), The Flash (2023)
Ben Affleck's Batman was the most comic-accurate Batman ever portrayed on screen. Ben Affleck is the only Batman actor to date who has been able to perfectly pull off the role of Bruce Wayne as well as Batman. His physique, the way he carries himself, and even the way he smirks is a perfect copy of how we have seen Batman in comics as well as in the animated series.
In the movies, we have seen Ben Affleck playing the role of Bruce Wayne, who on the outside is a rich spoilt playboy. But at the same time, he has unmatched compassion for the people he cares about. And the way Affleck plays the role of Batman who, with enough prep time, can even make Superman bleed is absolutely remarkable.
1. Kevin Conroy
Tenure as Batman- 30 Years
Series– Batman: The Animated Series(1992), Justice League(2001), Justice League Unlimited(2004), etc.
Movies- Batman: The Mask of Phantasm(1993), Batman: The Killing Joke(2016), Justice League: The Flashpoint Paradox(2013), Justice League:Doom(2012), Batman: Gotham Knight(2008), etc.
" I'm Vengeance, I'm the knight, I'm Batman" Even though not with us anymore, the late Mr.Kevin Conroy will live on forever in our childhood memories. He was the first ever person to be the voice of Batman for the first time in Batman: The Animated Series(1992), a timeless classic. Kevin throughout his life, gave his iconic voice to a number of Batman adaptations and video games like Arkham Asylum, Arkham City, Arkham Knight, and Injustice. He was the voice of Batman in legendary animated movies like The Flashpoint Paradox(2013), Justice League Doom(2012), Superman/Batman: Apocalypse, and many more.
Kevin Conroy's voice became, and stayed the identity of Batman for a long time. His voice was a perfect fit for the crime-fighting vigilante's intimidating appeal as well as the soft side of his. No one in the history of Batman adaptations has been able to embrace the character with a depth greater than Kevin Conroy, hence, gaining him the top spot on this list.
---
Load More