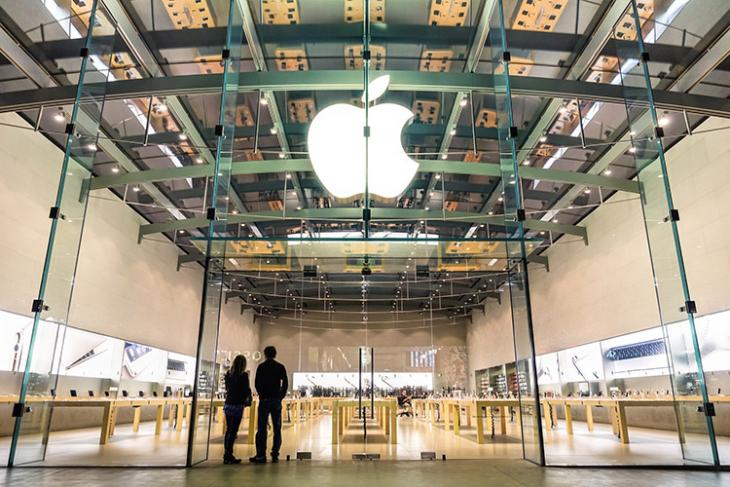 Even as the doomsday prophets are going overboard with reports of slowing iPhone sales and a 'weaker iPhone franchise', Apple has now revealed that its overall revenues during the first three months of this year increased by 16 percent YoY, fueled largely by the higher price-tag of the iPhone X. The company's profits soared 25% for the quarter, hitting $13.8 billion on revenues of $61.1 billion, 65 percent of which came from outside the US.
Apple says it sold 52.2 million iPhone units during the quarter, up 3% from the year-ago period. Analysts had projected of 52.3 million, on average, although some had projected that number to be closer to the 53 million mark. On a conference call with analysts, Apple CEO Tim Cook expressed satisfaction with the company's result, likening it to a Super Bowl victory. He also said that the iPhone X was the company's top selling model each week in the quarter.
"It's one of those things where a team wins the Super Bowl. Maybe you want them to win by a few more points, but it's a Super Bowl winner. That's how we feel about it. I could not be prouder of the product"
Apple also revealed that it has already started with its mega $100 billion share-buyback program, buying $23.5 billion of stock during the last quarter. The company also said that it plans to increase its dividend to 16 percent, having hiked it by 10.5 percent last year. The share buyback plan was announced earlier this year following the Trump administration's decision to change the US tax laws last year, making it cheaper for Apple to bring back the more than $250 billion of cash it holds overseas.
Apple also issued positive guidance for the current quarter, saying it expects its revenues during the period to be between $51.5 billion and $53.5 billion, with gross margins to be around the 38 percent mark. It further said that its other income will be around $400 million while operating expenses should come in at $7.7-$7.8 billion.