A couple weeks after unveiling its (PRODUCT)RED limited edition iPhone 8 and iPhone 8 Plus lineup, Apple has today made these stunning red-colored devices available in India.
The (PRODUCT)RED iPhones will go on sale from April 30 but are now available for pre-order on Flipkart, with the price starting at ₹67,490 for the base iPhone 8 variant. It has, however, skipped on the red leather folio case for the iPhone X.
This limited edition iPhone sports a black front and red rear panel, with matching antenna lines to complete the look. The red hue may appear quite different on latest iPhones as compared to the (PRODUCT)RED iPhone 7 lineup because the new iPhone 8 lineup has a glass back (to enable wireless charging) instead of a metal one.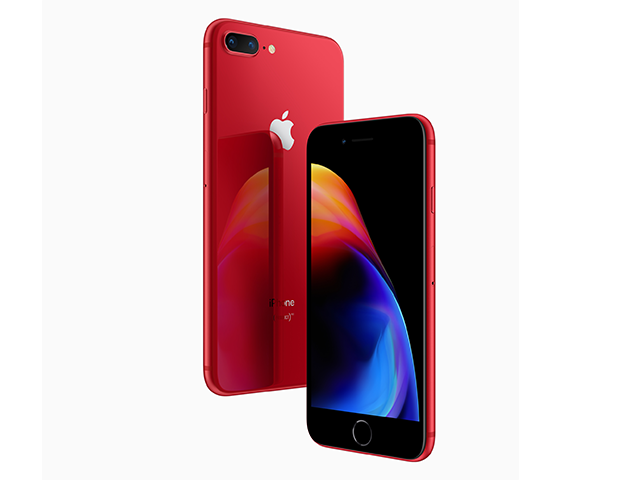 If you're unaware, the special edition iPhones are not launched as a business practice, which has now become the case with many Chinese phone makers but instead, Apple donates a portion of proceeds for (PRODUCT)RED purchases to Global Fund HIV/AIDS grants.
Apple's partnership with (RED) began way back in 2006 but Cupertino was just selling accessories colored in red to support programs that give counselling, testing, and medicine to prevent the transmission of HIV from a mother to her unborn child. The company launched a red-colored iPhone for the first time last year and is now continuing the tradition.
Here's the complete list of all (PRODUCT)RED devices, with prices, you'll get in India via Flipkart:
There is also a myriad of launch offers for potential customers, who had been waiting for the red iPhone. You can get up to ₹16,000 on the exchange on an old phone, 5% instant discount on Visa cards and Axis Bank Buzz Credit Cards. So, will you be getting this cool (PRODUCT)RED iPhone? Or is it just too hyped? Tell us in the comments below.