Apple is hours away from hosting its last (probably) event of this year at a rather odd time. We are expecting the new M3 chip and the refreshed MacBook Pros with the new chip. While details are scarce at the moment, we have a new leak giving us some information about the new iteration of the Apple silicon. Check them out below.
Apple M3 Chips Leaked
Apple's new M3 chip lineup will most likely include the standard M3, the M3 Pro, and the M3 Max versions and as per Mark Gurman's recent Power On newsletter, we have some technical details to look at. The M3 chip will most likely include 8 CPU cores (4 performance and 4 efficiency cores), along with 10 GPU cores. While this is similar to the M2 chip, the performance upgrade will probably lie in enhanced memory configurations.
The M3 Pro chip is said to have multiple configurations, including, a version with 12 CPU cores (6 performance and 6 efficiency cores) and 18 GPU cores, and another version with 14 CPU and 20 GPU cores. The M3 Max might also follow the lead with various configurations. There could be a variant with 16 CPU cores (12 performance and 4 efficiency cores) and a whopping 40 GPU cores. There might be a version with fewer 32 GPU cores.
The new M3 lineup is highly expected to be based on the 3nm process, which would be a major highlight for Apple. Rivals like Qualcomm, Intel, and Nvidia still haven't started making the 3nm desktop processor yet, so, it could give Apple a major headstart in gaining more traction. It remains to be seen how this translates into real-world performance, though!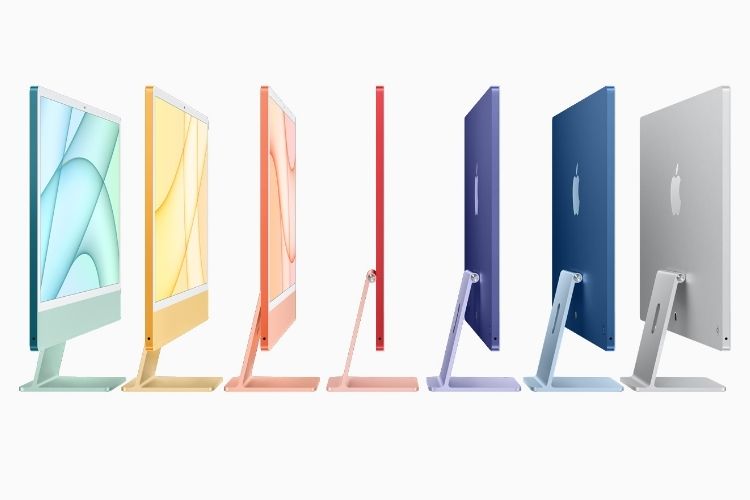 Apple is also expected to introduce the new 24-inch iMac, which will see a refresh for the first time since 2021. There's no word on whether or not it will include the new M3 chip or the M2 one. Since not much is known about the upcoming Apple event, it would be best to wait and this won't take long. We will keep you posted with all the details, so, stay tuned!
---