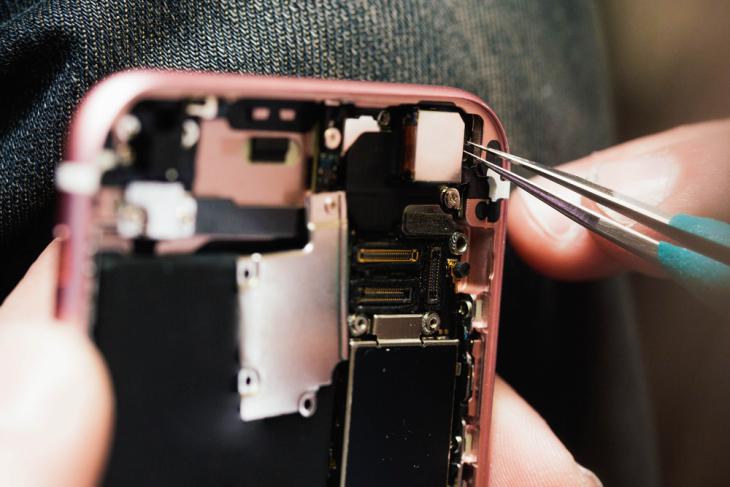 Apple wants to make it simpler for users to get their iPhones repaired, especially those which are out-of-warranty. Yes, it may come as a surprise for many but Apple has now announced a new repair program that will enable third-party repair shops to repair out of warranty iPhones using official tools and genuine parts provided to them by the Cupertino giant.
These third-party repair shops will supplement Apple Authorized Service Providers (that house Apple-certified technicians) and have access to genuine parts, tools, training, repair manuals, and diagnostics — all provided for by the company. Apple is witnessing a huge influx in third-party repairs, which see many low-quality and fake parts now being put into iPhones. The company wants to offer official, genuine repairs instead of users getting an iPhone fixed from a non-certified business.
"To better meet our customers' needs, we're making it easier for independent providers across the US to tap into the same resources as our Apple Authorized Service Provider network," said Apple COO Jeff Williams in the official blog post. This move makes sure that users can get iPhones repaired by a trained technician, someone who's going to outfit your device with genuine parts.
Apple is making its independent repair program accessible to third-party businesses. It defines a sole criterion for them to be able to join the program — they need to have an Apple-certified technician who can perform the repairs. It's currently testing this repair program with over 20 businesses around North America, Europe, and Asia.
Some consumers might be disappointed in the fact that Apple has expanded its repair services solely to third-party shops, not giving individuals access to official repair tools. This is a valid concern for DIY and enthusiastic users, who want to pry open and fix an iPhone on their own. But, it's great news for an average iPhone user as they could soon find a certified third-party repair shop in their neighbourhood.