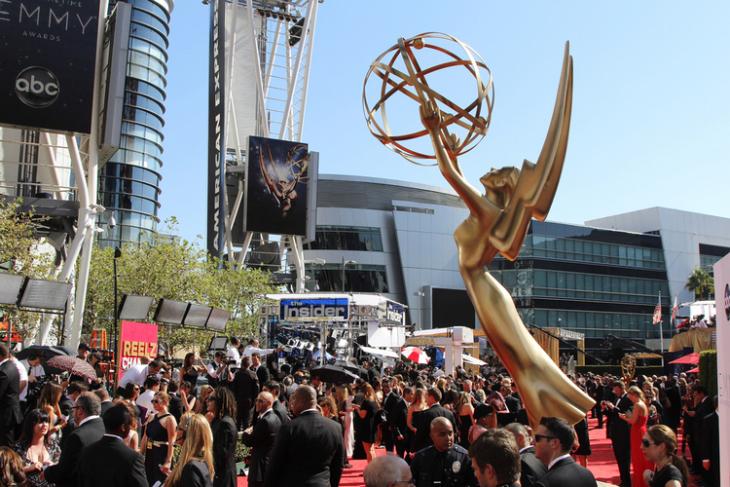 It's that time of the year when the best television programs in the US are awarded with Emmys – the TV industry's equivalent of the Oscars. The nominations for the 71st Primetime Emmy Awards were announced Tuesday, with 'Game of Thrones' receiving a record-breaking 32 nominations, the most for any drama series in a single year.
Meanwhile, two Apple ads created by Apple's longtime advertising partner, TBWA/Media Arts Lab, were nominated in the 'Outstanding Commercial' category. The first is a black-and-white feature with a running time of 68 seconds. Called 'Behind the Mac — Make Something Wonderful', the ad was released last year and, features celebrities like Bono, Oprah Winfrey, Serena Williams and Paul MacCartney, among others. As can be seen below, the ad shows how these stars from all walks of life use their Macs to make a difference.
https://www.youtube.com/watch?v=RBDxZYLi630
The other nominated ad is one of Apple's numerous 'Shot on iPhone' spots that are hard to miss even if you're not a massive TV watcher. Called 'Don't Mess With Mother', the ad received a great deal of attention for depicting mother nature in all its glory (and fury). Shot in a style that will make most Natural Geographic cinematographers proud, the breathtakingly beautiful ad was released in April 2019 and, features the song 'Last Rites' by Megadeth.
https://www.youtube.com/watch?v=Fmhdx_kRd-w
The two Apple ads go up against three other contenders, two of which are from Netflix and Nike. The third one, called 'Point Of View – Sandy Hook Promise', is a poignant PSA to mark the sixth remembrance of the tragic Sandy Hook School shooting that resulted in the death of 26 people, including 20 kindergarten children aged between six and seven.