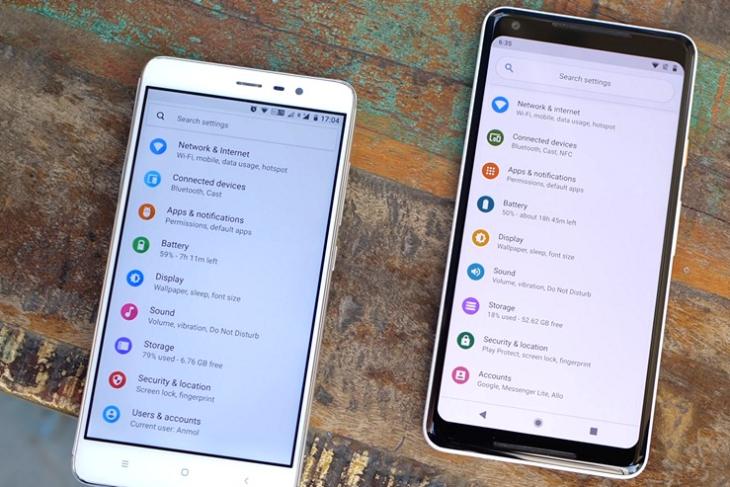 Earlier this month, Google released the Developer Preview of its next big Android update, dubbed Android P, starting with the Pixel smartphones. Android P is set to bring support for the iPhone X-like notch on Android devices, aside from some notable visual changes and functional improvements like improved battery optimization and enhanced security.
Now XDA Developers says the upcoming Android version could also bring support for contextual app launch, which would automatically open an app when an external device is connected to a smartphone.
Evidence of the automatic app launch feature was uncovered from the teardown of Android P's SystemUI APK files conducted by the folks over at XDA-Developers. Strings spotted in the files suggest that once an external device is connected to a smartphone, a pre-configured app will automatically open.

Even though the strings gives us a hint that a specific app will launch automatically once the smartphone is connected to another device, it does not specify the mode of connection i.e. via wireless media like Bluetooth, WiFi, NFC, etc. or wired devices such as headphones and USB-supported peripherals. However, the premise of automatically launching the music player when the headphone is plugged in and similar other automation tasks surely sounds promising.
Moreover, the limits to which an automation task can be configured in Android P is also not clear. Take for example the aforesaid case, if users have multiple music player apps on their smartphone, which application will open once a Bluetooth speaker or headset is connected? There is no clue right now whether it will be Google Play Music or any third-party app chosen by the user.
Whatever the case, the contextual app launch feature sure seems appealing from a productivity point of view, however, it might not provide the same level of automation controls as tools like IFTTT and Tasker, at least from what's being seen in Android P so far.