AMD recently refreshed its line of desktop processors with the second generation Ryzen CPUs – based on the Zen+ architecture. It has straightened out many of the glitches in the previous generation, and the second-generation Ryzen 5 and Ryzen 7 are in a better place to compete directly with Intel i5 and i7 CPUs.
If you're confused about which CPU to pick up for your gaming rig or creator machine, we bring you the crucial elements from the top reviews from some of the most reliable publications:
Neck and Neck with Intel
AnandTech says Ryzen 2000-series is a "very attractive proposition" considering that AMD provides eight cores and a dandy cooler fan with RGB lighting at only $329 for the top-end Ryzen 7 2700X. The benchmarks show a considerable increase over the first-gen CPUs. The CPUs are able to render higher output at the same power consumption.
The Ryzen 2 CPUs compare well against Intel 8th-Gen Coffee Lake and 7th-Gen Skylake and Kaby Lake processors and found most benchmarks declared a neck-to-neck performance. Intel CPUs, notes AnandTech, lead in single-core applications while AMD CPUs beat most Intel counterparts – save the Intel i7-7820X which is priced at $599 – in most of the CPU rendering tasks and performed better while gaming.
Read the full review by Anandtech here.

Loses out on Single-thread Tasks
In most of the rendering tasks, Digit.in found the AMD CPUs perform as well as Intel's 8th-Gen processors. In multithread activities, Ryzen and Intel chips lie in close proximity, but Intel Coffee Lake CPUs beat Ryzen when it comes to single-thread tasks.
In terms of gaming, the two series of processors have somewhat similar performance, although most games perform better on Intel 8700K CPU. The only peeve with the AMD CPUs is that their price in India is not at par with global prices.
Read the full review by Digit here.
Tough Competition
OverClock3D said the rough edges on the first generation Ryzen CPUs have pretty much been smoothened out with this update. The chipsets now support being overclocked up to 4.4GHz which is in close proximity of top Intel Core offerings. Of course, the CPUs don't beat Core i9 processors but they give a tough competition to Core i5 and i7 processors.
When it comes to gaming, Ryzen 2 CPUs are obviously close to Intel 8th-gen CPUs, although OverClock 3D's tests show Intel's CPUs performing slightly better.
Read the full review by OverClock3D here.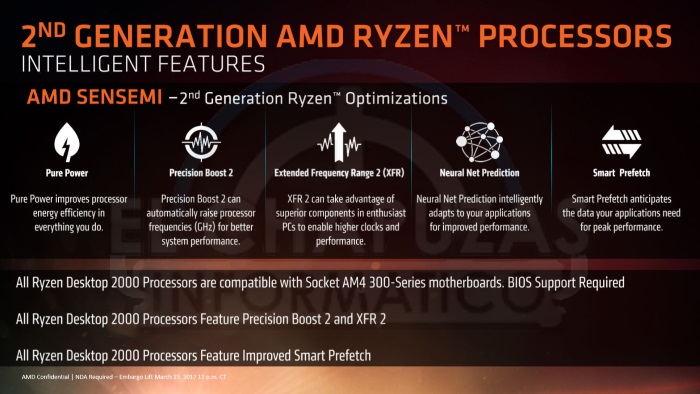 A Clear Upgrade
TechPowerUP says the performance of Ryzen 7 2700X clearly beats the last generation CPU and lies very close to Intel's i7-8700K with the difference in performance being less than 1% in most cases. While Intel still leads, the margins have shrunk significantly and considering AMD's pricing, the new options become a more desirable option for those on a restricted budget.
In terms of gaming, the performance is closer to Intel except when gamers are looking to drive monitors at high frame rates like 144Hz where Ryzen simply falls back. In other cases, the competition is pretty close. The addition of a heatsink makes AMD a more compelling option.
Read the full reviews by TechPowerUP for Ryzen 5 and Ryzen 7.
Value for Money
Tom's Hardware believed AMD does well by offering more cores and features for less money. The upgrade in performance is too good for typical upgrades we are "accustomed to".  Ryzen 2700X performs better than Core i7-8700K in most threaded tests and is "much more competitive" with Intel counterparts than previous Ryzen processors.
The Ryzen processors are great options when it comes to productivity but Intel CPUs perform much better in 3D rendering tasks and most games – from loading times to performance.
Read the full review by Tom's Hardware here.
Our own second-gen Ryzen review units are en route and we can't wait to put it through the paces in our test bench. Stay tuned to see how AMD has improved the second-gen offerings.