Amazon Prime Video and Netflix are two major video streaming services vying for the top spot for nearly a decade. Currently, Netflix has 155 million paid subscribers globally whereas Amazon Prime has more than 100 million subscribers. Overall, both the services are great and attract its own set of audience. But the perennial debate of Amazon Prime Video vs Netflix remains. So in this article, we have done a detailed analysis of both the streaming services with their positives and negatives. If you are in two minds whether to go for Netflix or Prime Video then this article is going to help you a lot. With that said, let's go through the article and study both the streaming giants closely.
Amazon Prime Video vs Netflix: A Detailed Comparison
For your perusal, we have divided the article into sections and sub-sections. We have discussed many factors at length including the size of the content, video quality, user experience, availability and pricing. You can jump across the section as you find convenient. Now having said that, let's begin with content first.
1. Content
Before anything, let's first talk about the catalog size and diversity of content available on both the video streaming platforms. As the saying goes, content is king and it will always remain so. So in this section, we will dive deep and find out which of the two platforms have quality content. With that said, let's begin with originals first.
When it comes to original content, Netflix wins hands down. Netflix is miles ahead of Amazon Prime Video in creating fascinating series, movies, comedy specials, and documentaries on a wide number of subjects. To name a few, Netflix has produced The Crown, Stranger Things, Wild Wild Country, Black Mirror, Roma, Bojack Horseman, and more. It has won several accolades including the Academy Awards, Emmy, Golden Globe and Grammy Awards for its original content.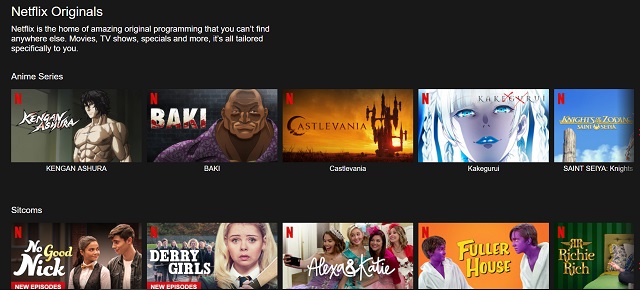 Talking about Amazon Prime Video, its library of originals is decent at best with relatively few originally produced shows and movies. However, some of them are really good and it shows that Amazon is slowly learning what the audience wants. Nevertheless, Amazon Prime Video has created popular shows like Bosch, The Man in the High Castle, Fleabag, The Marvelous Mrs. Maisel, Mozart in the Jungle, and more. Some of them have also been nominated for Emmy Awards.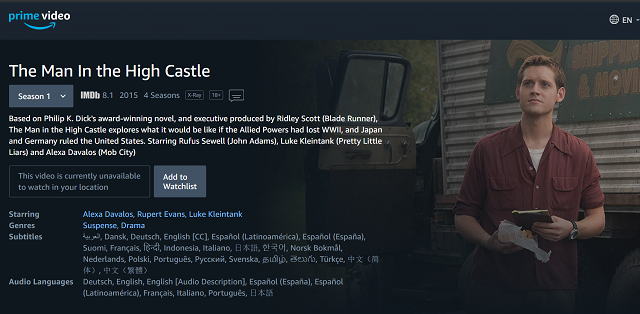 It's clear that Netflix is consistently good at creating original content on topical subjects with sharp editing, writing, and screenplay. It doesn't fear to try the unconventional form of cinema which we saw in Bandersnatch. In a nutshell, Netflix is more of a media studio whereas Amazon Prime Video is more like a traditional business company riding on licensed content. So if you want to watch the best of originals, go with Netflix.
Licensed content is where Amazon Prime Video takes the lead with exclusive shows and movies. According to a report last year, Amazon splurged more than $5 billion in 2018 to buy exclusive streaming rights for hugely popular shows and movies. It's no secret that Amazon paid $250 million to secure digital rights for Lord of the Rings which is the highest sum ever paid for a television show. From Seinfeld, Jack Ryan to the latest releases, it has everything to entertain you.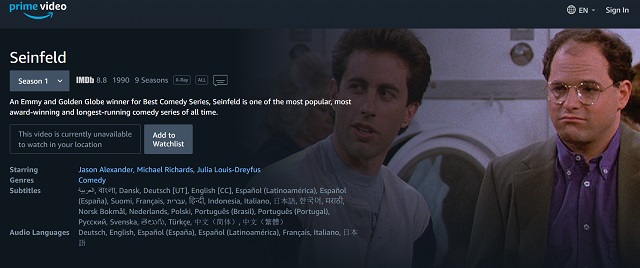 While talking about Netflix, it is not too far either from Amazon Prime Video. Under its catalog, Netflix has many popular TV shows and movies including Friends, The Office, Planet Earth and more. Besides that, Netflix also has lots of anime content licensed from various distributors. Currently, Netflix has more than 60% of licensed content, but it's going to shrink further as Disney will be launching its exclusive streaming platform this year. Netflix is heavily dependent on Disney and Warner Bros for its licensed content and it's not going to end well once the big studios pull the plug. To sum up, Amazon Prime Video is best for people who want to watch mainstream shows and movies.
In terms of regional content, Amazon Prime Video is again killing it. In a diverse country like India, Amazon has partnered with many regional media studios and has helped them bring their mainstream content on its platform. It has also brought multi-language subtitle support for almost all the regional content to further push regional cinema to a global audience.

On the other hand, Netflix has brought regional content like anime, documentaries, indie films from different parts of the world. Similar to Amazon, Netflix also provides subtitles in multiple languages. It's evident that Netflix is dwelling in niche categories while Amazon Prime video is trying to tap the regional audience who prefer to watch mainstream content. So which streaming service would you consider for regional content?
While Netflix has not shown any interest in live TV streaming, Amazon Prime Video is doing everything possible to project itself as a complete replacement for the traditional cable TV.  Just recently, Amazon launched a new section called Prime Video Channels which will let you access live TV content from news, sports and channels like HBO, NBA, Showtime, etc. This is amazing, right? So if you are a cord-cutter and looking for a complete live TV solution, Amazon Prime Video is a godsend for you.
2. Video Quality and Inside Tech
After talking about content in detail, now let's discuss another crucial factor: the video quality. Well, both Netflix and Prime Video can stream up to 4K (Ultra HD) with HDR depending on the device and streaming plan. But in the audio department, Netflix leads ahead with support for Dolby Atmos. Prime Video does support Dolby Digital Audio but it's only limited to 1080p titles. Further, Netflix has the highest number of 4K HDR titles under its catalog so there is that.

Coming to bitrate, Amazon streams 4K content at a bitrate of 15Mbps while Netflix goes up till 25Mbps. It's clear that you will have much better quality on Netflix, but that comes at the cost of your internet bandwidth. If you are willing to burn data to pull more detail, Netflix is a better choice. Also, due to the low bitrate, Amazon can stream videos faster than Netflix. Next, both the platforms are built on the modern HTML5 standard and use the latest HEVC codec to compress and decode videos. All in all, both the platforms are equipped with modern tech, but Netflix is better at providing higher quality content.
3. User Experience
In terms of user experience, I like Netflix more than Amazon Prime Video for many reasons. The UI is much more cohesive with standout features like Skip Intro or Credits, Smart Downloads and Data Saver. Recently, Netflix added an option for stories as well which gives you a sneak peek of personalized movies and shows. Apart from that, the recommendation engine is much better on Netflix. I regularly find new and interesting contents on my homepage which are tailored to my taste.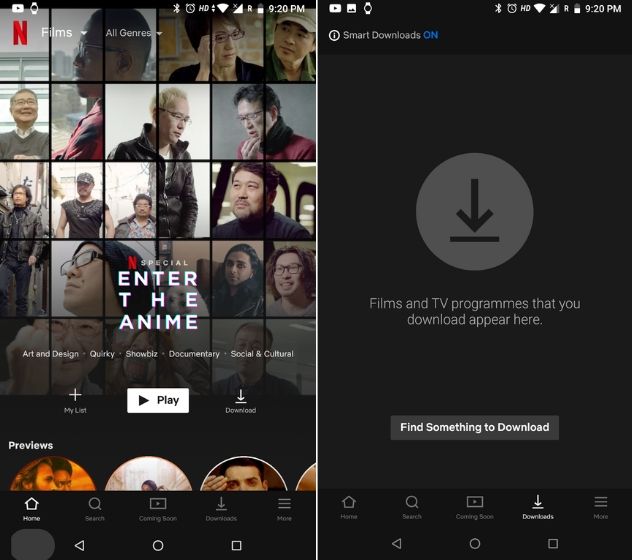 Coming to Amazon Prime Video, the UI is not too bad either. Prime Video has all the standard features and unlike Netflix, here you can select the video quality. You can also download content for offline viewing and I like the fact that there is no download limit. Considering all the points, Prime Video has a simple and functional UI, but the lack of personalized recommendation and horrid search engine results in a sour experience. To sum up, Netflix has an excellent UI and that results in better user experience.
4. Availability
In terms of availability, Amazon Prime Video is available on a host of devices and platforms. There are standalone devices like Amazon Fire TV Stick, Fire TV 4K and Fire TV Cube built primarily for running Amazon Prime Video. Besides that, you can access Prime Video on all the major web browsers, Android and iOS devices, gaming consoles, Roku, Apple TV, smart TVs, and more. Basically, if you choose Prime Video, you don't have to worry about accessibility at all. Talking about region availability, Prime Video has a global reach of more than 200 countries so that's huge.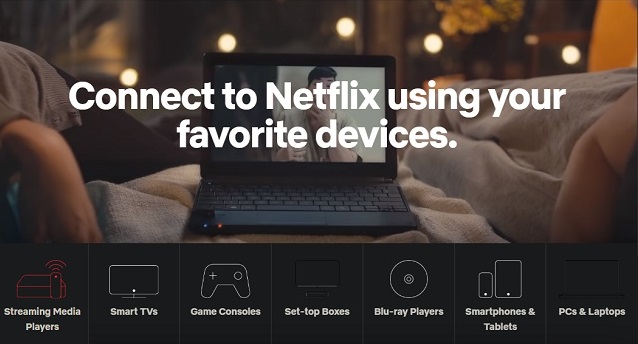 Now talking about Netflix availability, well Netflix doesn't have any standalone hardware device, but except that, you can access Netflix anywhere you want. Similar to Prime Video, you can access Netflix on web browsers, Android and iOS devices, smart TVs, gaming consoles, Roku, Apple TV, etc. Apart from that, Netflix is available in more than 190 countries rivaling Prime Video in a close race. Well, both the platforms are available almost everywhere, but strictly judging on the numbers, Prime Video has an upper edge.
5. Pricing
Now we come to pricing which is a key factor for many of us. Prime Video has a single plan of $8.99 per month, but it's only limited to Prime Video. There is a separate Amazon Prime Membership which bundles Prime Video subscription, fast shipping on Amazon, Prime Music, Twitch Prime, Whole Foods discount, access to Kindle and Audible and a lot more.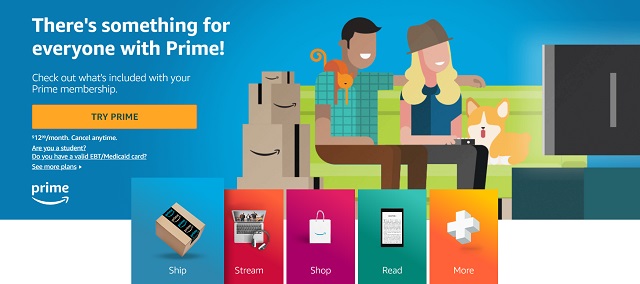 Under this bundled membership, you have two plans: a monthly subscription of $12.99 and a yearly subscription of $119. The yearly plan effectively brings down the cost to $10 per month. As we can see, the yearly Amazon Prime Membership is much more cost-efficient with access to a whole new suite of services. Also, there is no limitation on video quality under any membership plan, but simultaneous streaming is capped to 3 devices.
On the other hand, Netflix has three monthly plans: Basic plan for $9 which doesn't offer HD streaming or simultaneous streaming; Standard plan for $13 with HD support and two simultaneous streaming; Premium plan for $16 with support for 4K streaming and four simultaneous streaming.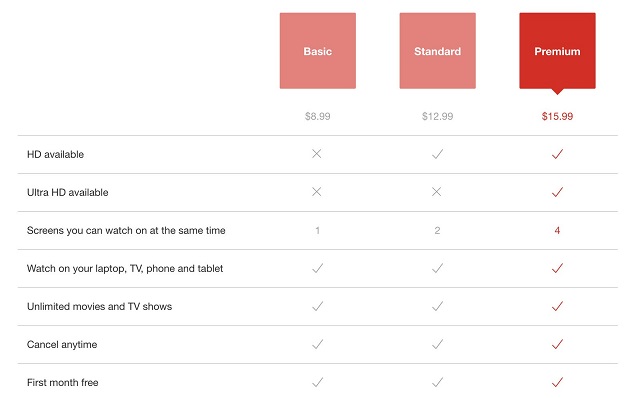 Netflix's $13 Standard plan is the most popular plan most users opt for, but it's still higher than Amazon's $10 per month. Further, you also don't get Ultra HD streaming or flexible simultaneous streaming under this plan. Purely from a pricing point of view, Netflix seems a bad value for money given that Prime Video also provides lots of additional perks. However, pricing is not the only factor to determine a service's worth. So go through the other points mentioned in this article and draw your conclusion. In the end, only you can choose which service is worth your money.
SEE ALSO: 30 Best Netflix Originals You Should Watch

Amazon Prime Video vs Netflix: Take Your Pick
So that was our take on Amazon Prime Video vs Netflix debate. We have brought all the nuances and perspective at one place so you can choose accordingly. While Prime Video is a great value for money, Netflix is a next-gen streaming service with exceptional originals and a diverse selection of content. You can go through all the sections and crucial points mentioned in this article to find the best video streaming service for you. So that is all from our side. Which one of the two do you like the most? Do let us know in the comment section below along with your reasons. We await your comments.