Acer on Friday launched a wide array of new gaming laptops in India, with prices ranging from Rs. 59,999 for the most affordable model to a whopping Rs. 4,49,999 for the flagship device with top-of-line specs. In all, there are 8 gaming laptops that feature innovative new designs and advanced cooling systems that the company claim will deliver the best gaming experience for players at every level.
Predator Triton 900 and 500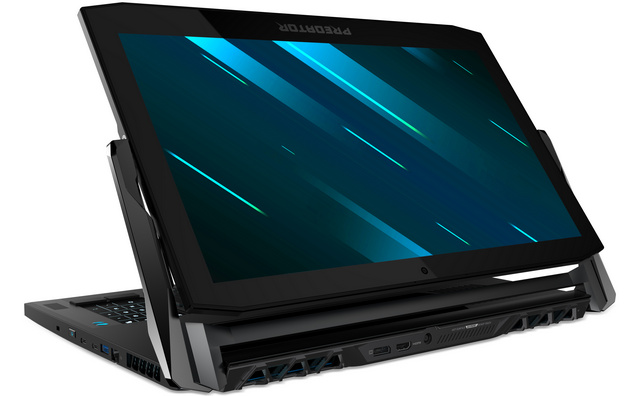 The Predator Triton 900 is Acer's flagship gaming laptop that comes a robust futuristic metal chassis and a convertible form-factor. Hardware specs include a 17.3-inch 4K IPS touch display, a 9th-gen octa-core Intel Core i9 CPU, an Nvidia GeForce RTX 2080 GPU, two 512GB 1M.2 PCIe NVMe SSDs in Raid 0 and up to 32GB of DDR4 RAM. It comes with per-key RGB backlighting, macro keys and a switchable trackpad/Numpad.
The Predator Triton 500 is a little less powerful than its bigger sibling, but is still a brute of a machine in its own right. It comes with a 15.6-inch 144Hz IPS display, and has an all-metal chassis like its stable-mate. Hardware specs include up to 8th Gen Intel Core i7 processors, GeForce RTX 2080 Max-Q GPUs, NVMe PCIe RAID 0 SSDs and up to 32GB of DDR4 memory.
Both feature Acer's advanced cooling system that includes 4th-gen AeroBlade 3D metal fans and Coolboost technology that keep the notebooks cool during extended gaming sessions and while playing demanding AAA titles. Pricing for the Predator Triton series starts at Rs. 1,65,999, and they will be available online as well as at Acer Mall outlets.
Predator Helios 700 and 300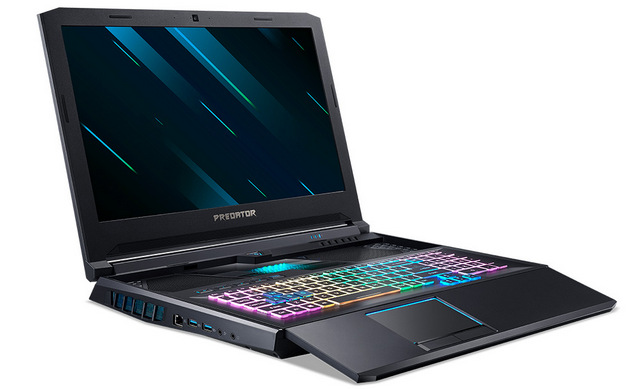 The Predator Helios 700 features a 17-inch Full HD IPS display with a 144Hz refresh rate and a 3ms GTG response time for a tear-free, seamless gaming experience. It comes with up to an 9th-gen Intel Core i9 processor, an NVIDIA GeForce RTX 2080 or 2070 GPU and up to 64GB of DDR4 memory. It also comes with dual 4th-gen AeroBlade 3D Fans, five copper heat pipes, a vapor chamber and Acer CoolBoost Technology. Pricing start at Rs. 2,49,999.
The Predator Helios 300 is offered in 15-inch and 17-inch form factors. Both come with up to 9th-gen Intel Core i7 processors, up to Nvidia's GeForce RTX 2070 Max-Q GPUs, up to 32GB of DDR4 2666MHz memory and up to two PCIe NVMe SSDs in RAID 0, plus a hard drive. It also comes with a dual-fan cooling system, coupled with strategically-placed intake and exhaust vents, as well as Acer CoolBoost technology to handle intense overclocked gaming sessions. Pricing starts at Rs. 99,999 for the 15-inch models and Rs. 1,14,999 for the 17-inch variants.
Nitro 7 and Nitro 5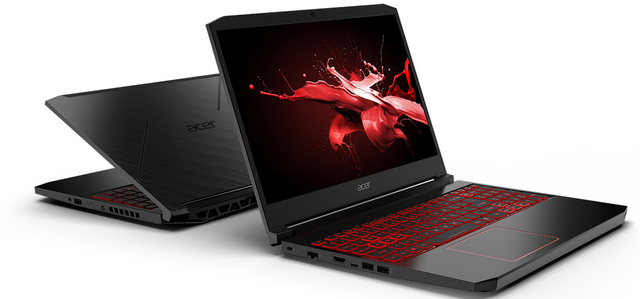 The Nitro-series gaming notebooks are aimed at casual gamers, but they still come with sleek, mobile metal designs with thin form-factors and up to 8 hours of battery life. They feature either 15.6-inch or 17.3-inch displays, and are powered by up to a 9th-gen Intel Core processor, Nvidia GeForce graphics, up to 32GB of DDR4 RAM and up to 2TB of HDD storage. While pricing for the Nitro 7-series starts at Rs. 84,999, the Nitro 5 lineup starts at Rs. 59,999.
Nitro Stream PC

Alongside the aforementioned gaming laptops, Acer also launched what it calls a dedicated, plug-and-play Personal Streaming PC (PSPC) called 'Nitro Stream' for PC and console game broadcasters. "Users can enjoy a hassle-free solution for high-quality Full HD streaming, share gameplay, and interact with friends and the gaming community thanks to its integrated hardware and software built from the ground up for live streaming", said the company. Hardware components include up to 8th-gen Intel Core i7/i5 processors, up to 32GB of DDR4 RAM, 256GB SSD and an integrated capture card. The Nitro Stream will be available starting next month, but pricing details are yet to be announced.
Gaming Monitors
Acer also launched a number of gaming monitors, including the AOPEN HC1, which is a 32-inch full curved 1800R display that comes with a 4ms response time, 144 Hz refresh rate and AMD Radeon FreeSync technology. The AOPEN monitor also features flicker-free and low blue light technology.
The Nitro VGO-series of value-oriented gaming monitors feature a1080p Full HD IPS Display, high refresh rates of up to 144HZ and 1ms visual response time. They also feature ZeroFrame Design, Radeon FreeSync, Visual Response Boost (VRB) and Acer Ultra-Low Blue Light technology that reduces the amount of harmful blue light emitted by LED panel.
Last, but definitely not the least, Acer also launched the new Nitro VG1-series monitors with fast, 144HZ refresh rates to prevent screen tearing. The monitors also come with up to UHD 4K (2560×1440 WQHD) IPS panels with support for 95 percent of DCI-P3 wide color space. They also feature a VESA-compatible mount and have VisionCare technology, including Flickerless, BlueLightShield, Comfyview and low dimming features to reduce eye strain during long gaming sessions.
Pricing for the monitors start at Rs. 7,999, but there's no official word on availability just yet.