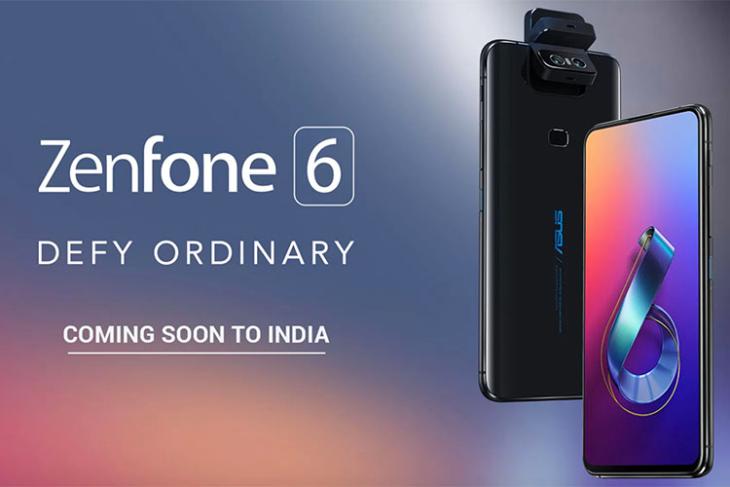 After unveiling its latest flagship smartphone — the ZenFone 6 — Asus is all set to bring the flagship to India. The ZenFone 6 is expected to launch in India really soon, according to a Flipkart product page that recently went live.
The ZenFone 6 is Asus' attempt at upstaging the OnePlus 7 and OnePlus 7 Pro in India. The phone comes with a 6.4-inch bezel-less display with no notches or cutouts of any sort. This, the phone achieves using a motorised flip camera which lets the phone use its dual rear camera as the front camera as well. Speaking of which, the phone comes with a 48MP + 13MP dual camera set up.
Under the hood, the phone features specs you would expect to find in a flagship, including the Snapdragon 855 processor paired with up to 8GB RAM and 256GB storage. Powering it all up is a massive 5,000 mAh battery, which should definitely last long.
Other than all that, the ZenFone 6 comes with ZenUI 6, which Asus claims is a much more lightweight ZenUI experience, and one that offers a close-to-stock experience to users. Among other exciting features of the phone, one that really deserves attention is the fact that the motorised selfie camera can be set at any angle, so you can take some impressive photos, and, according to Asus' claims, the phone can also track subjects in videos thanks to the motorised camera module.
While we currently don't have an exact launch date for the ZenFone 6, and the Flipkart page simply mentions "coming soon to India", it's reasonable to expect Asus to launch the phone within the next few weeks.