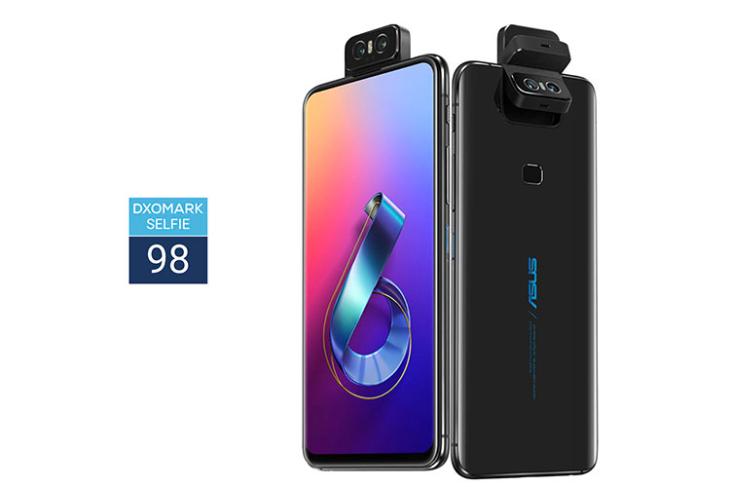 DxOMark has today released the front-camera scores for Asus' new flagship smartphone — the ZenFone 6, and according to DxOMark's tests, the ZenFone 6 sets not one, but two smartphone camera records.
For one, the overall selfie score of the ZenFone 6, which stands at 98, is the highest any smartphone has achieved on DxOMark. The ZenFone 6 is followed by the Galaxy S10 5G with 97 points, the S10 Plus with 96 points, and the Pixel 3 with 92 points.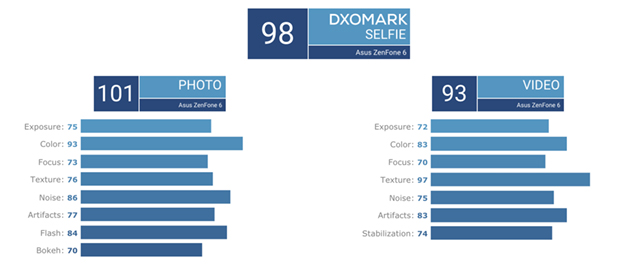 Moreover, DxOMark gave the ZenFone 6 a video score of 93 points, which, according to DxOMark, is the best score they've seen so far, setting yet another record in DxOMark's comprehensive camera tests. We checked the video scores for a bunch of other phones, including the Galaxy S10, the Pixel 3, the P30 Pro, and the iPhone XS Max, and none of the phones have scored as much as the ZenFone 6 has.
DxOMark observes that the ZenFone 6 pictures show good details and low levels of noise, along with excellent color rendering. The website also mentions that the camera manages great white balance in shots, and usually maintains better highlight detail in high-contrast scenes than the competition.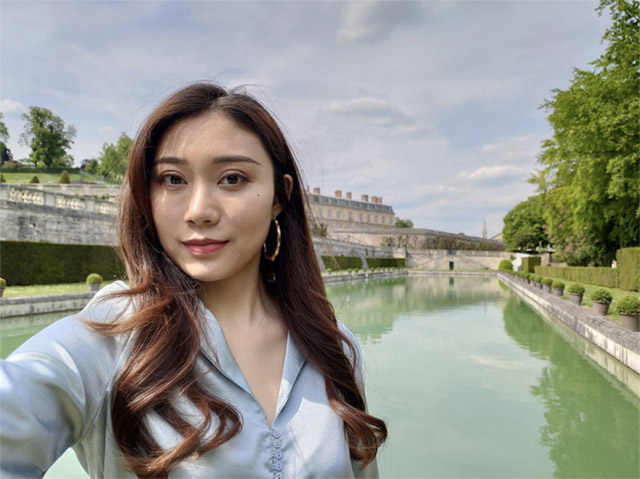 Moreover, the website said that the ZenFone 6's portrait blur looks realistic, with good depth estimation and realistic blur gradient; plus the camera reportedly maintains color and exposure across skin tones.
In video tests, DxOMark mentions that the phone shoots highly detailed videos, in both good lighting outdoors and indoors. Plus, the website observed that the ZenFone 6's stabilisation is good for shooting videos when walking, or even just to counteract the hand-shake when shooting still. DxOMark said, "There is still some room for improvement, but overall, the ZenFone 6 offers by far the best front camera video of all devices we have tested up to now, making it an interesting option for youtubers, vloggers, and video content creators generally."
You can check out the in-depth DxOMark test of the ZenFone 6 here.