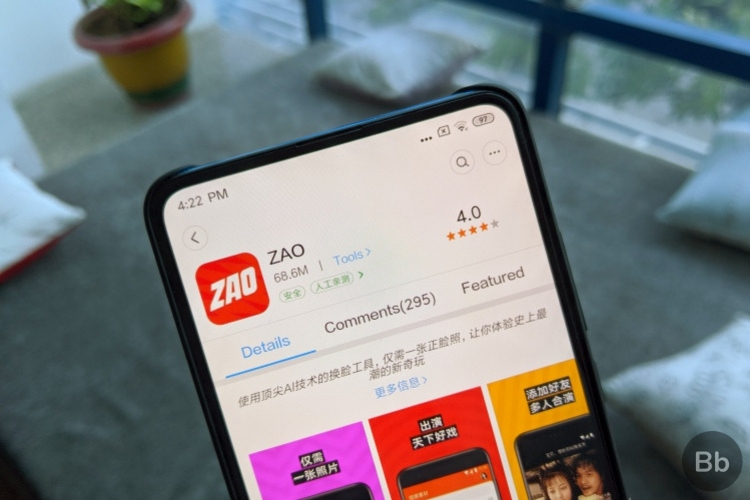 Remember that app which was in the news recently for making everyone look old? Well, I mean we ourselves posted a picture to Instagram with that filter, giving in to the hype. It seems 2019 is the year of insane deepfake filter apps since a new app called Zao has now popped up in China. And yes, you guessed it. Everyone is going crazy about it but the app also received immediate backlash for its privacy policies.
In the tweet attached below, you can see that Twitter user Allan Xia has replaced popular Hollywood actor and Academy Award winner Leonardo Dicaprio's face in some of his most popular movies with his own. This is one of the best examples of what the app is capable of, giving users a chance to be part of well-known movies and TV shows. The videos you see here were generated in a flash, under 8 seconds, using a single selfie, which is crazy.
https://twitter.com/AllanXia/status/1168049059413643265
We haven't been able to try out the app for ourselves as it requires a Chinese number to sign up, but it has been reported that Zao asks you to click many images (as opposed to Xia's claims) with your mouth open, eyes closed and more to create a better face model. This is the reason for how good the deepfakes are. You may sometimes find it difficult to guess whether a clip is modified or not.
Zao has shot to among the top free apps list on the App Store within a week of its launch, but its listing is now being bombarded with negative comments because of one reason i.e privacy. Yeah, Zao faced instant backlash from privacy enthusiasts — much like Face App. The privacy policy for the app includes a clause, which says that the developer gets "free, irrevocable, permanent, transferable, and relicense-able" license to all the content which users produce. And well, as is the case with privacy agreements, there is no way for the users to escape its grips.
Zao's Response:
Zao has taken the complaints into consideration and responded to the backlash. The app developer, i.e. Changsha Shenduronghe Network Technology, which is the wholly-owned subsidiary of Chinese company Momo, had made amendments to its user agreement.
The new privacy policy now states that user-generated content on Zao will no longer be used for any other purposes without the user's prior consent. Also, the developer would wipe the user's content from its own database if they choose to delete it from their app. Additionally, Zao has also included a new clause in the user agreement which says that users will hold the responsibility if someone's photo is used without authorization.
The deepfake app is using the user's photos and videos to further train their AI and add new features to Zao, so would you be interested in trying out this app if it finds its way outside India? Let us know in the comments below.
---