Advertising is everywhere online, but we've become pretty good at ignoring them, even if they are in your face – like on YouTube. Let's face it; no one likes to see ads encroaching on useful websites or on videos.
And while most ads are perceived as a nuisance, Google wants to use them to make a big difference in one area where it's being criticized as not doing enough. We are talking about hate speech, radicalizing content – especially videos – and fake news campaigns. And Alphabet's company Jigsaw is devoted to solving these pressing issues with the help of technology.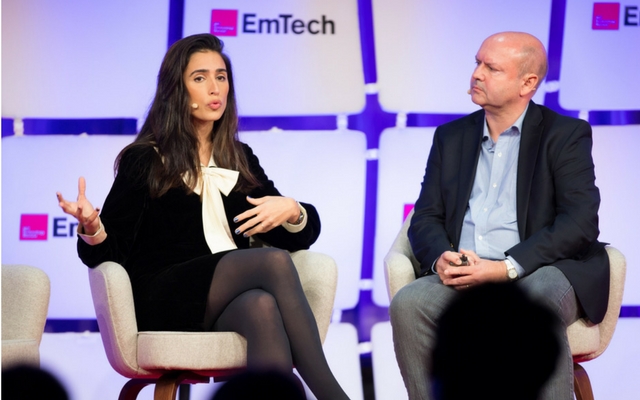 In a recent interview with MIT Technology Review, Yasmin Green, director of research and development at Jigsaw spoke about how the company is using technology to curb terrorism and various forms digital harassment. The system was so successful that, it's also now integrated in YouTube.
Yasmin spoke about how ISIS became masters of social media in recruiting new fighters. As it turns out, those very techniques that ISIS uses to recruit can also be used to stop recruitment. Jigsaw set out to understand the radicalization process and returned with a key takeaway: Timing. Green says, "By the time potential recruits are sold on the ideology, it's too late to influence them; you have to get to them when they are sympathetic but not yet sold. "
This is where Jigsaw used targeted online advertising to influence those on the threshold. Google is great at targeted ads with close to $100 billion in revenue from this business powered by their powerful algorithms. Jigsaw used this same tech to fight back and redirected susceptible users through ads to relevant pages and videos that could effectively de-radicalize them.
This content includes videos and profiles of moderate clerics, defectors, and citizen journalists that could suppress the user's tendency to be radicalized, with the right information. According to Green, the program reached about 300,000 people in 8 weeks. It had an exceptionally high click-through rate on the ads and drove half a million minutes of video watch time.
"I don't think anyone imagined that we'd have the level of intimidation and hate speech online that we currently do, and we have to try really hard to make sure that we're getting ahead of it."
So how is it being used on YouTube?
While YouTube has grown enormously, it has been faced with a number of content and moderation issues. Lately, the platform has come under fire after the Logan Paul controversy and the pressure on YouTube to clean up content is immense, especially in the light of the Tide Pod controversy.
Green revealed that YouTube has integrated Jigsaw's tech to redirect people to reformative content when it comes to sensitive search terms. Green added that the same is applicable to Google Search too.
While there is no concrete data on which search terms are preferred and what is the official policy on these, Jigsaw's approach is likely to yield results for YouTube as well; Terrorism and ISIS are just one of the few examples of the possibilities of the technology.
Jigsaw has open-sourced this tech for use by others as well and it has been replicated by the Gen Next Foundation to begin with. Similarly Facebook, Twitter and the likes could use it to prioritize content that is positive over negative posts, when it comes to trending issues.
Facebook in particular is facing a huge problem when it comes fake information and fake news. In fact, Mark Zuckerberg has acknowledged it and has called it his mission to earn back the trust Facebook lost due to the fake news problem.
Green added that Jigsaw is constantly looking at ways to improve its capabilities of tackling online hate speech and radicalization, but also for fake news and disinformation. It is not likely to happen overnight, but the world's brightest minds are busy at work to tackle this growing menace.