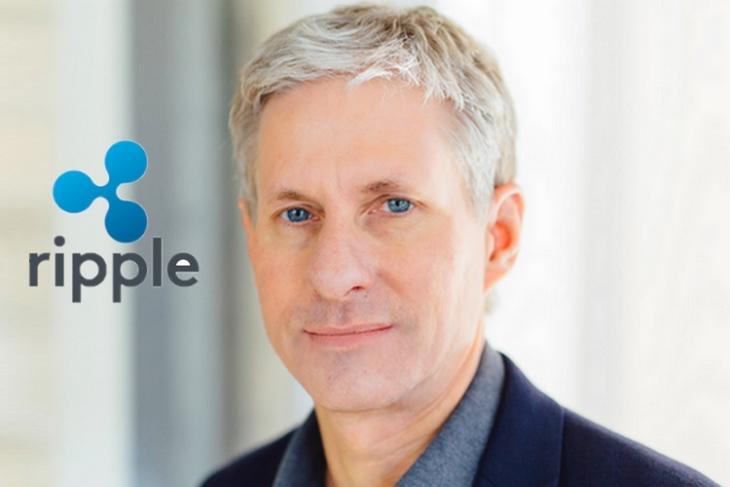 What is the hottest non-political topic of discussion in the global media right now? The answer is cryptocurrency, obviously. And when it comes to cryptocurrencies, Bitcoin is the torchbearer, but its unbelievable growth does not even hold a candle to the surge experienced by XRP or Ripple, a comparatively lesser-known cryptocurrency.
Just to give you a vague idea of XRP's growth, its price has gone up by more than 1,400% since early December, and has skyrocketed 37,900% in a span of 12 months from $0.0065/coin in January to $2.47/token by the end of 2017. So, it is quite obvious that people who've invested in Ripple's cryptocurrency since its early stages must be quite rich by now.
Indeed, they have grown richer, but not as much as Ripple co-founder, Chris Larsen, who surpassed the net worth of Google co-founders, according to a report from Forbes. Larsen, Ripple's Executive Chairman and former CEO, eclipsed the net worth of Google co-founders, Larry Page and Sergey Brin.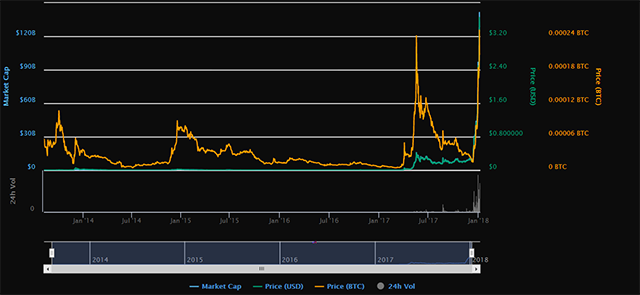 Larsen reportedly owns of 5.19 billion XRP tokens and also commands a hefty 17% stake in the company, all of which adds up to a staggering net worth of around $52-53 billion. Even though there's no way to determine the exact net worth, nor any way to estimate the 'true valuation' of Ripple, since it is a privately-held company.
However, Larsen's worth eclipses that of Page ($50.8 billion) and Brin ($49.3 billion) as per the Forbes 400 list of the world's richest people which is updated in real-time. It puts him on No. 5 in that list, ahead of the likes of media mogul Michael Bloomberg.
XRP recently breached the $3 mark (currently $3.54 at the time of writing this article) and reached an all-time high value of $3.84 yesterday, a jump which added to Larsen's wealth in a big way.