Xiaomi has announced the YU Y720 Lite, a new gaming mouse from the recently established e-sports company called Blazing Soul aka YU, where Xiaomi is a co-investor. The new gaming mouse by YU is a slightly underpowered version of the original YU Y720 which was launched in December last year.
The YU Y720 Lite has a pro-level DPI count of 7,200, which despite being significantly lower than the 12,000 DPI of the YU Y720, is still quite impressive for its entry-level price point. The YU Y720 Lite features a rounded design with patterned sides for improved ergonomics and is claimed to fit perfectly in the hands for an optimal gaming experience.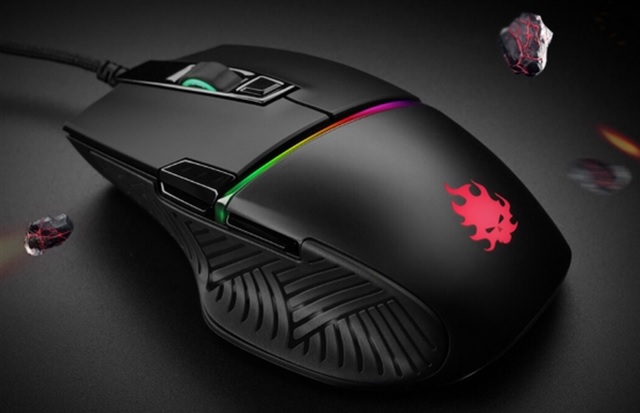 The new YU device features non-slip surface, thanks to the proprietary BabyFace coating which is stain-resistant and also provides a skin-like finish to the exterior, while the rest of the body has been created using the TPR + ABS injection moulding technique. The YU Y720 Lite features a panoramic lighting effect, which can produce up to 16.8 million colors in the RGB spectrum from five distinct zones on the mouse, which are capable of 360-degree illumination with no dead ends.
The new device from YU features a PMW3360 optical engine paired with a 32bit master chip clocked at 48MHz and support for 5 DPI preset files for fast switching. The YU Y720 Lite features 7 programmable buttons which are claimed to provide an excellent tactile feedback to enhance the gaming experience. The latest YU offering costs just 349 Yuan ($52), however, there is no information about its availability outside of China.
Except for its distinctly gamer-centric design, the YU Y720 Lite offers more or less the same features as the recently unveiled Mi Gaming Mouse, which carries a significantly lower price tag of 249 Yuan.
---