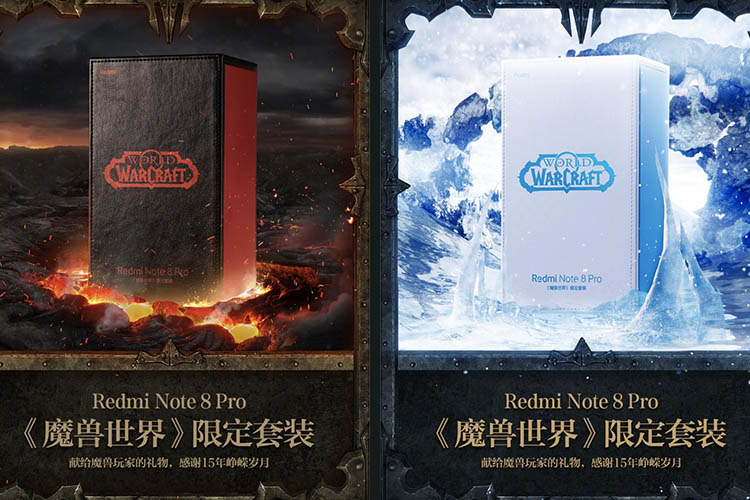 Chinese smartphone maker Xiaomi has confirmed that it will be launching a special edition Redmi Note 8 Pro in collaboration with World of Warcraft, marking the 15th anniversary of the wildly popular MMORPG.
The company made the confirmation on Weibo, where it posted images of the special edition Redmi Note 8 boxes with World of Warcraft branding on them, along with two color schemes for the boxes themselves — a dark color scheme, and a white one — both of which look great.
Earlier, Xiaomi's Weibo account had posted a message that seemed to imply that the company had a partnership with World of Warcraft. At that time, it wasn't known what this partnership would entail, but now that Xiaomi has confirmed what the partnership is all about, I'm definitely hyped to see what the special edition phones actually look like, and also the accessories.
Anyway, the special edition Redmi Note 8 Pro is launching on August 29 in China, and we're not sure whether the company will be launching it globally as well, although the chances look pretty slim.
---