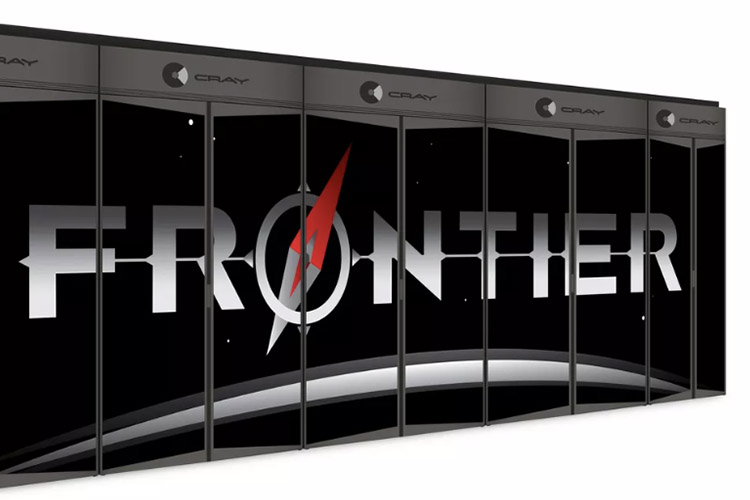 The US Department of Energy today announced that the world's fastest supercomputer will be built in the country by 2021. The supercomputer, dubbed 'Frontier', will be built by chip manufacturer AMD, and supercomputer maker Cray, for the Oak Ridge National Laboratory in Tennessee.
When functional, the supercomputer is expected to have a processing power of 1.5 exaflops, and will be used for a range of computational tasks including things like climate and nuclear research.
Secretary of Energy, Rick Perry, said in a statement "Frontier's record-breaking performance will ensure our country's ability to lead the world in science that improves the lives and economic prosperity of all Americans and the entire world." He further added, "Frontier will accelerate innovation in AI by giving American researchers world-class data and computing resources to ensure the next great inventions are made in the United States."
To put things in starker contrast, AMD says that Frontier will have more processing power than the next 160 fastest supercomputers combined. It will also have a bandwidth 24,000,000 times more than the average household broadband connection, and will be capable of processing 100,000 HD movies in a second.
The computer will also be huge, space wise. Frontier is expected to occupy over 7,300 square feet of space, and will contain over 90 miles of cabling.
Other than Frontier, the US is also building another supercomputer termed "Aurora" which is being built by Intel and Cray at Argonne National Laboratory. According to reports from The Verge, Aurora is likely to be the first exascale supercomputer in the US, but Frontier will be the fastest one when it's completed in 2021.
As for why the Department of Energy chose to work with AMD for Frontier, Patrick Moorhead, Semiconductor analyst at Moore Insights and Strategy, said to The Verge that the Department of Energy likely chose AMD for a number of reasons including the performance of their processors.
---