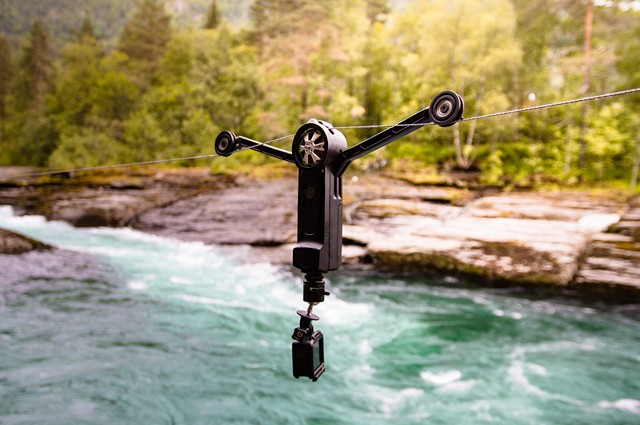 So far, taking some impressive cinematic shots required the use of expensive equipment like professional drones that only a few could afford, but this startup intends to change it with their new portable cable camera system. It's called the Wiral LITE, and it's nothing short of impressive to say the least. According to the company, it's the perfect camera accessory to capture unique angles to get that cinematic look which you thought only professionals could achieve.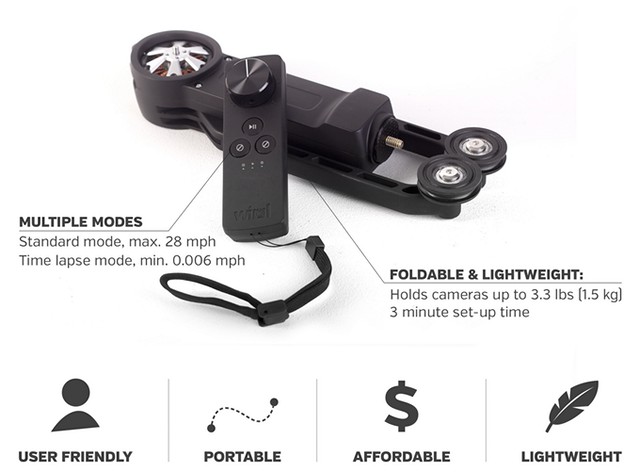 What impressed me most about the Wiral LITE is its portability and ease of use, so carrying it around while you're on the move and setting it up should be no problem. In fact, the company claims that you'll be able to set up the cable system and be ready to go in under 3 minutes due to the intuitive attachment system. Although the cable system is designed to be used with a GoPro Hero camera, it will be able to support other action cameras and mirrorless cameras that weigh up to 3.3 lbs (1.5kg). A remote control unit with a maximum range of 200 meters (656 ft) is provided along with the system for complete control over your cinematic shots. The rope used in this cable system is about 50 meters long which should be good enough for most of your needs.
Now, let's move on to the most important part which is pricing. As of now, the entire project is currently being crowdfunded on Kickstarter. Although the company intends to sell the Wiral LITE for an asking price of approximately $400 when it launches, you could save $200 off the planned retail price by pledging at least $199 or more. Additionally, if you want all the add-ons that the company plans to sell along with the product, you could save $213 off the retail price by pledging $269 or more. So, what are your thoughts on the Wiral LITE? Are you planning on purchasing one to take cinematic shots with absolute ease? Do let us know, in the comments section down below.