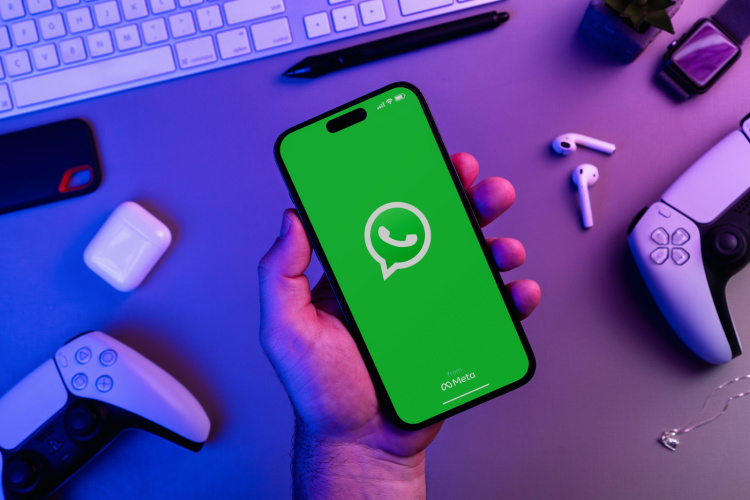 WhatsApp is often seen testing new features and the one we will talk about now is aimed to make cross-platform communication a lot easier. The Meta-owned messaging platform is working on third-party chat support, which is to comply with a recent EU (European Union) law. Here's what this will mean for you!
WhatsApp Chat Interoperability in the Works!
WhatsApp's recent Android beta update, version 2.23.19.8 has been released and this includes third-party chat support. There's now a dedicated section with the same name. As per the screenshot, this under-development section is still being tested but isn't accessible to beta users. You can have a look at it below.
So, what does this mean? To put things in perspective, this section will have chats from other messaging apps, thus, helping you communicate with others on WhatsApp via another messaging platform, dismissing the need for you to create a WhatsApp account if you don't have one. So, you will be able to use Signal or Telegram to send a message to someone on WhatsApp soon.
Now WhatsApp is planning on adding this feature to comply with the EU's recent Digital Markets Act (DMA). This will come into effect in March 2024, so Meta's messaging platform has around 6 months to adhere to it.
The law is meant to provide a fair environment for competition and includes gatekeepers to ensure its goals are achieved. EU has named Amazon, Alphabet, Apple, ByteDance, Meta, and Microsoft as the gatekeepers of the law, who are required to let third parties 'inter-operate' with their services, which is the highlight. This includes services like Google Maps, Google Play Store, Safari, Amazon Marketplace, LinkedIn, Messenger, Instagram, and more. iMessage seems to be missing as it supposedly doesn't meet the requirement (of having 45+ million users) of becoming a gatekeeper. You can read more about DMA over here.
If WhatsApp plans on adopting this, we expect Messenger and Instagram to follow the lead. However, we are not sure about whether or not this will stay end-to-end encrypted and it remains to be seen how this gets executed. Details are scarce regarding this matter and we will have to wait to see how Meta adapts! We will keep you posted with more updates, so stay tuned. Also, what are your thoughts on this? Let us know in the comments below.
---