If you are an avid Snapchat user, I am sure you have come across the S/U acronym somehow or the other. Maybe you have seen someone's story with a caption along the lines of "S/U for more inf0" or maybe you have received a snap that has an embedded text saying "S/U to reply." And just like that there are many ways the S/U acronym is used and traded between Snapchatters. So, if you have been pondering on the meaning of this acronym, continue reading this article to know everything about S/U on Snapchat.
Meaning Of S/U on Snapchat
On Snapchat, the acronym S/U popularly stands for "Swipe Up." You will commonly find users using this slang while interacting with snaps and stories on the platform. Using the swipe-up action, you can send a private message to the person whose story you are interacting with. Similarly, if someone has sent you a snap, you can easily comment on the snap after you have opened it by simply swiping it up on your screen. The swipe-up action is usually indicated by a horizontal pill-shaped icon that you will notice at the bottom of your screen.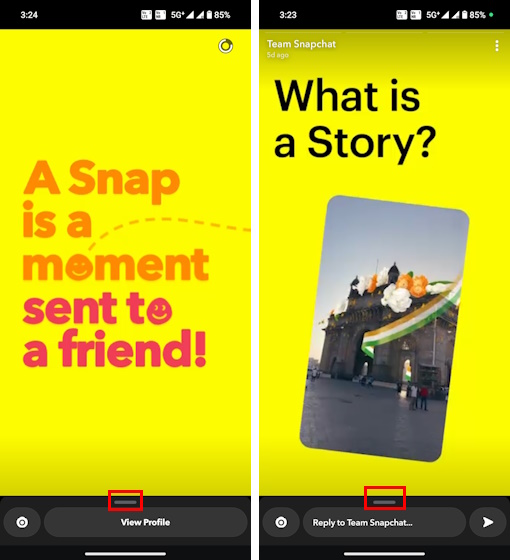 Alternatively, the S/U gesture can also be used on the platform to add links to your stories and redirect people to a specific website. This feature is usually used by marketers and influencers on the platform to redirect users to different web pages as a call-to-action feature for affiliate marketing.
Additionally, you can use this feature to add quick links to anything. Apart from this, Snapchat also offers a plethora of stickers, GIFs, and emojis for the Swipe Up feature that you can add to your stories and snaps.
How to Use S/U Feature on Snapchat?
Now that you know what does S/U mean on Snapchat, let me show you how you can use this feature to redirect your friends to different websites. The steps to do so are the same for Android and iOS. So, in this case, we will use the Snapchat app installed on an Android device for representation purposes.
1. Open Snapchat and click an image or upload an image from your gallery. Click on the paper clip icon located at the right-hand side of your screen to add a link to your Snapchat story.
2. After embedding the link, click on the "Attach to Snap" option.
3. You will find the link for the website attached to your story preview. Click on the "Next" icon to proceed to the next menu.
4. In the new menu, select the "My Story" option and click on the rightward pointing arrow located at the bottom right corner of your screen.
5. That's all there is to it! You have successfully embedded a link to your Snapchat story. This allows anyone viewing the story to either click on the link directly or swipe up on your story and be redirected to the embedded website. You can use this feature to redirect viewers to any website you choose.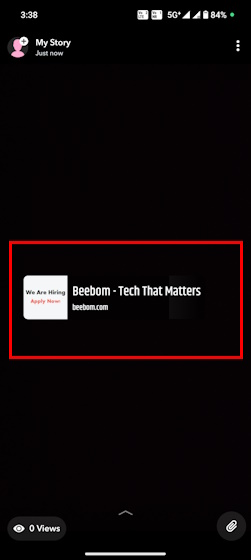 Although the above-mentioned meaning and use case scenario is the appropriate interpretation of S/U on Snapchat, many users while texting, also use this abbreviation in the form of slang that expands to "Shut Up." With that being said, I hope you are now aware of what S/U means on Snapchat and how it is used on the platform.