RCS or Rich Communication Services is a messaging protocol that was first developed in 2007 by a group of people and then taken over by GSMA (GSM Association). The protocol is being heavily marketed by Google and is often referred to as "A replacement to iMessage," which does make sense from both Google's and the user's standpoint given how iMessage still uses the less-secure, old SMS protocol and the Blue/Green bubbles controversy. So what exactly is RCS and is it the next evolution in communication? Let's find out the same in this article.
What is RCS?
RCS stands for Rich Communication Services and is a messaging protocol that was made to replace the old SMS/MMS protocol. Unlike SMS/MMS which have character and media size limits and work only on a carrier network, RCS has no character limit and supports sending all types of media in high quality.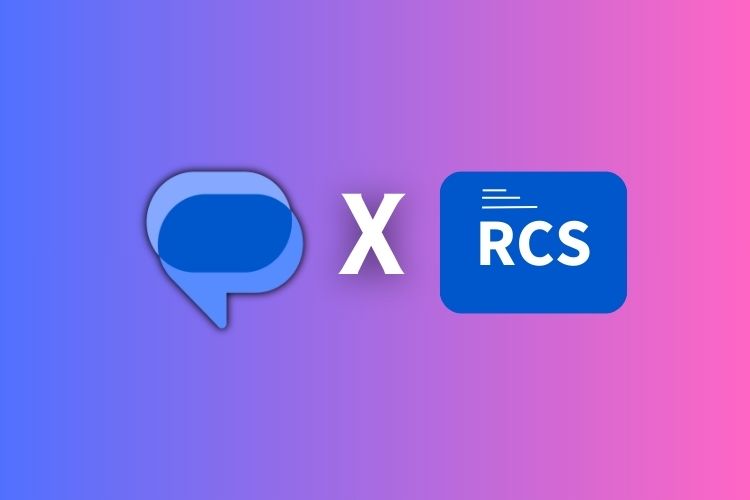 Google added initial support for RCS in Android in 2019 and named the protocol "Chat." Since then it's gained lots of traction with both Google and Samsung adopting the same in their respective Messaging platforms — Google Messages and Samsung Chat. There are lots of reasons to use RCS instead of SMS and some of them are the ability to send high-quality text messages, read receipts, and all types of media using mobile data or Wi-Fi, end-to-end encryption in case of Chat in Google Messages, among other advantages over SMS.
How does RCS Work?
As we mentioned earlier, RCS is more of a technical name. A friendlier name that Google gave it is "Chat Protocol." It's like WhatsApp in many ways except it's tied to your carrier. Therefore, carrier companies need to enable support for RCS (Chat) for you to be able to send text messages via Wi-Fi and mobile data. At first, Google wanted phone manufacturers to integrate it into their platforms, but since most of them didn't want to do it, it then decided to add RCS to its own messaging platform "Google Messages."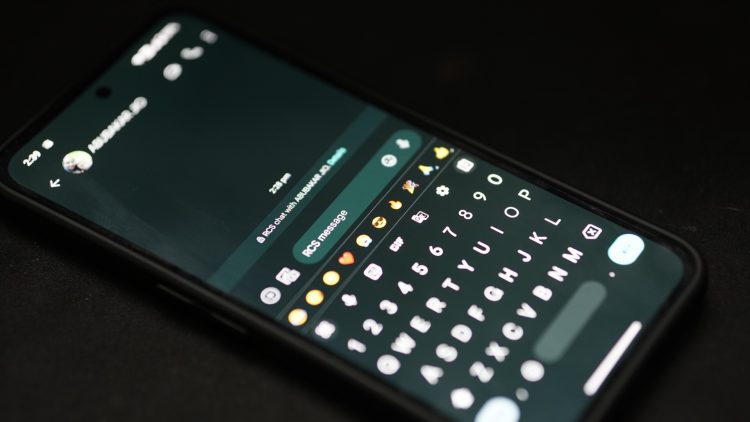 Another thing worth mentioning is that Chat can only send messages over mobile data or Wi-Fi if the opposite party is also using Chat. Otherwise, the message will be sent as SMS. The messaging app will let you know before sending the message if the opposite party is using an Android device with RCS enabled by the input placeholder in the textbox displaying "RCS message." It's also worth mentioning that Google encrypts RCS messages on Google Messages but RCS, by default, doesn't feature encryption.
How to Enable RCS
Enabling RCS is pretty simple. All you need is a carrier that supports it and an Android device running Android 5.0 or later. Once the criteria is fulfilled, follow the below steps:
1. Install Google Messages if you haven't already.
2. To check if your carrier supports RCS, tap your Profile Picture on the top right corner and go to settings.
3. Tap RCS Chats and if the status shows Connected, it means your carrier supports it and you can chat easily on the network.
It's worth noting that you cannot use RCS without a SIM card in your device. RCS might only rely on Wi-Fi and mobile data but it still needs a mobile network to function.
That said, here's an image with all carriers that currently support it.
What's Next for RCS?
So far, despite its best efforts, Google hasn't found success in pushing the RCS narrative to Apple. It has relentlessly tried to force the Cupertino giant to adopt the RCS protocol and end the decades-long green/blue bubble war. For those who are unaware, RCS-supported messages appear in green color, whereas iMessages which support the older SMS protocol appear in blue in the iMessage app. Thus, giving rise to the whole iPhone Blue vs Android Green text bubble controversy.
And it makes sense from a business standpoint why Apple hasn't shown interest, because the bubbles controversy helps them bring Android users to iPhone and hence make more money. Unlike the West where the majority uses iOS and iMessage, platforms such as WhatsApp, Telegram, and Facebook Messenger dominate in regions such as Asia and even Europe.
This leaves the tech in no man's land but the adoption numbers that Google showcased during I/O 2021 where the number of RCS users had crossed 800 million, which is a huge feat. According to the folks at Juniper Research, the number of users is projected to surpass 1.1 billion in 2024, a far cry from over 2 billion WhatsApp users and 1.3 billion iMessage users in 2022. It's obvious that Google needs a huge push for RCS which it can get from Apple. However, besides treating Android users badly and Google trying to push "Get the Message" slogans, Apple hasn't moved yet.
---
Load More