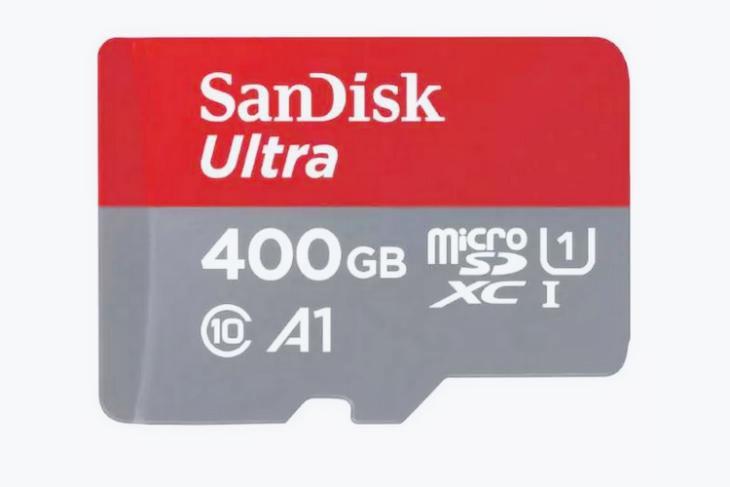 At CES 2018 in January, SanDisk showcased the world's smallest USB-Type C flash drive which can store up to 1TB of data, and also launched the tiny Ultra Fit 256GB flash drive.
And now it's launching SanDisk Ultra microSDXC UHS-I card with 400GB capacity in India, as announced by parent company Western Digital today.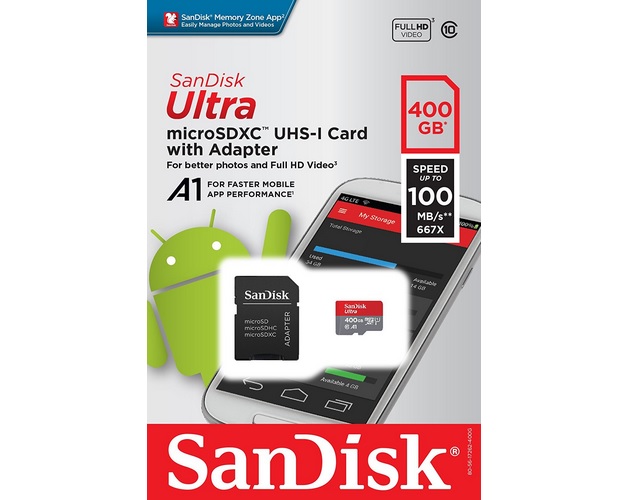 The Class 10-rated 400GB microSDXC card is the largest capacity mobile storage card from SanDisk currently available in India, and will be available from leading online retailers like Flipkart and Amazon carrying a price tag of Rs. 19,999.
The new high capacity microSDXC card is claimed to provide data transfer speeds of up to 100MB/s, allowing users to move still images at a rate of 1,200 photos/minute, and is capable of storing up to 40 hours worth of Full HD videos.
The card comes with an Application Class 1 (A1) certification, which means apps stored on the card will load at a comparatively faster speed, and it is also claimed to be fairly resistant against damaging elements like water, heat, shock and X-rays. Moreover, SanDisk also provides a ten-year limited warranty on the 400GB microSDXC card. Users who purchase the card will also get access to the updated SanDisk Memory Zone app that will help them in conveniently organizing their data. The app is free to download and is currently listed on the Google Play store.