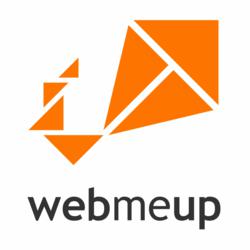 Whether you're an Internet Marketing agency, in-house SEO guy or just a DIY SEO, having the right set of tools in your arsenal can be a great help and make your campaigns a lot more effective.
In 2013 there are tons of SEO apps are developed to make the life of internet marketers easier. The range is massive, from freebie tools to hefty $600/ month subscriptions. Such an abundance of various SEO solutions is good on the one hand, but on the other – it's causing a lot of confusion. It's pretty hard to make the right choice and get the software that covers a wide range of the important SEO tasks, such as:
Keyword research
Rankings monitoring
Competition analysis
Backlink research
SEO site audit
Link management
Analyzing social media campaigns
And more
But the tool I'm going to analyze in this review managed to face the challenges and passed nearly all my tough tests.
Please meet WebMeUp SEO software!
WebMeUp is a new player among SEO apps. It appeared a couple of months ago but immediately aroused lively interest in SEO community. I decided to get my hands on this software to see whether this solution would work for me. Unexpectedly it surpassed my expectations! Here comes my personal ranking table of this tool.
WebMeUp Score Card
Features and functionality ★★★★★
Ease of use ★★★★★
Safety of use ★★★★★
Speed ★★★★★
The amount of data delivered for each aspect of SEO campaign ★★★★★
Customer Service ★★★★★
Reports ★★★★
Community ★★★★
Value for money ★★★★★
Overall ★★★★★
Now, let's see the tool in action.
Signing up
The registration procedure is pretty easy. To get a free 15-day trial you just need to enter your email/registration name on the website.
*No credit card required.
Starting a project
All you need to do to start it off is to enter your website URL, type in your keywords and target the search engines you are optimizing your website for. That's it!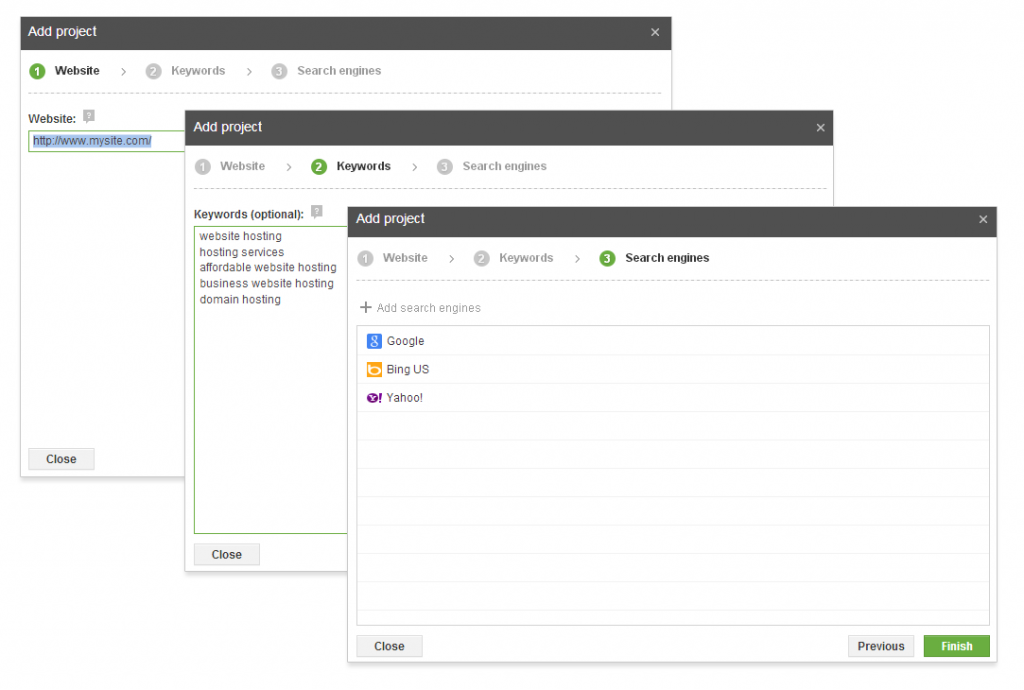 The data gets collected on the fly, and in a matter of minutes the software delivers the info on your website main rankings factors. On the Project Board you will find lots of widgets giving a quick overview of a site's main characteristics.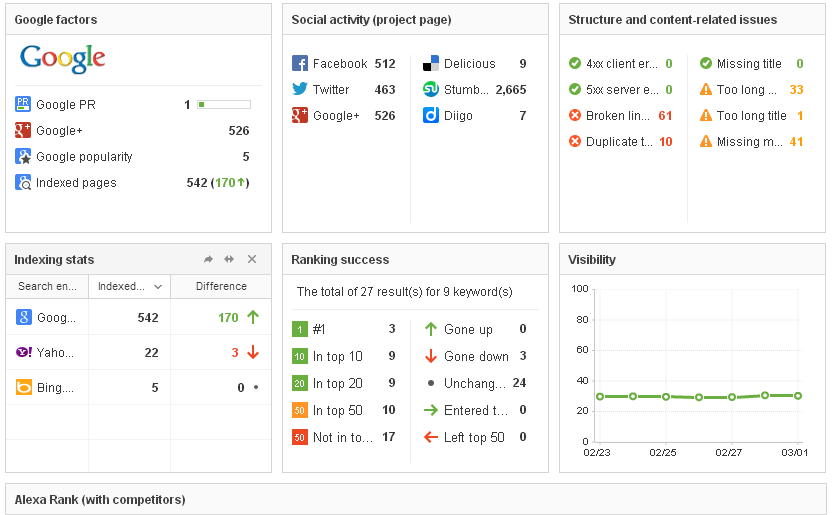 Monitoring website rankings
The software is equipped with 'Keywords and Rankings' rank checking module that lets you measure your website presence in SERP.
You can check how a website is currently ranking for your keywords in 300+ regional and local search engines. The data is automatically harvested on a daily basis and all rankings history gets stored in the project.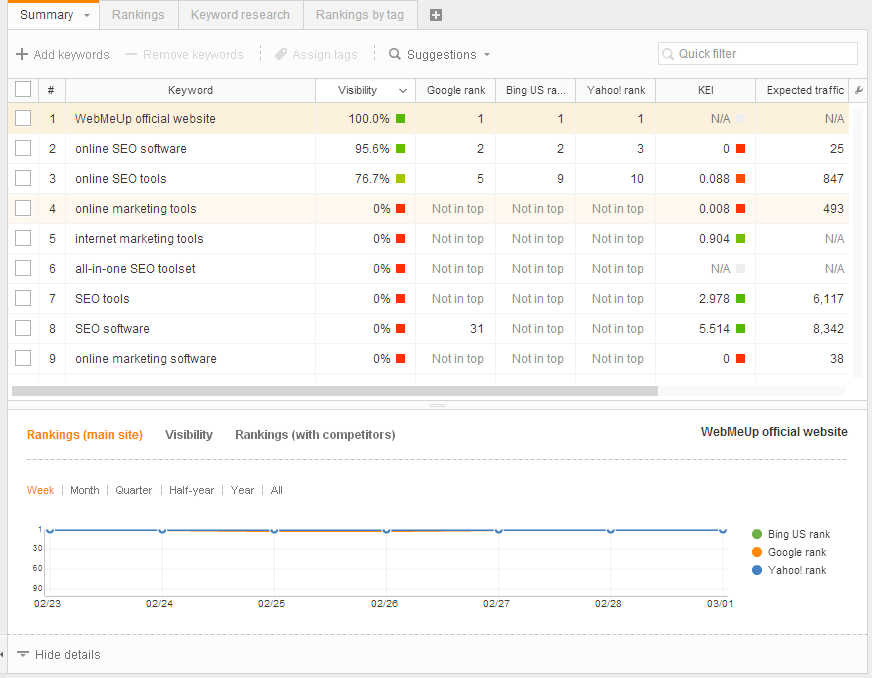 Keyword Research
16 keyword research mechanisms of WebMeUp let you find lots of traffic generating keyword. On top of that, each keyword is analyzed against KEI (Keyword Efficiency Index), which is quite helpful when determining how effective a keyword might be.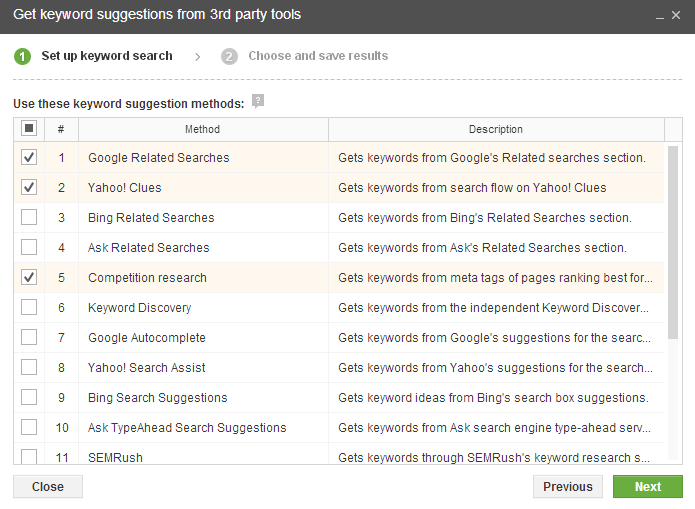 SEO site audit
Under the 'Pages' tab you will find a fully-fledged on-page optimization module. The 'Site Architecture' sub-module runs the detailed scan of your website, detects its weak spots and provides with instructions on how to fine-tune the site's structure and coding. You will get the detailed advice on how to get rid of all broken links, duplicate content, missing page titles, coding errors and more.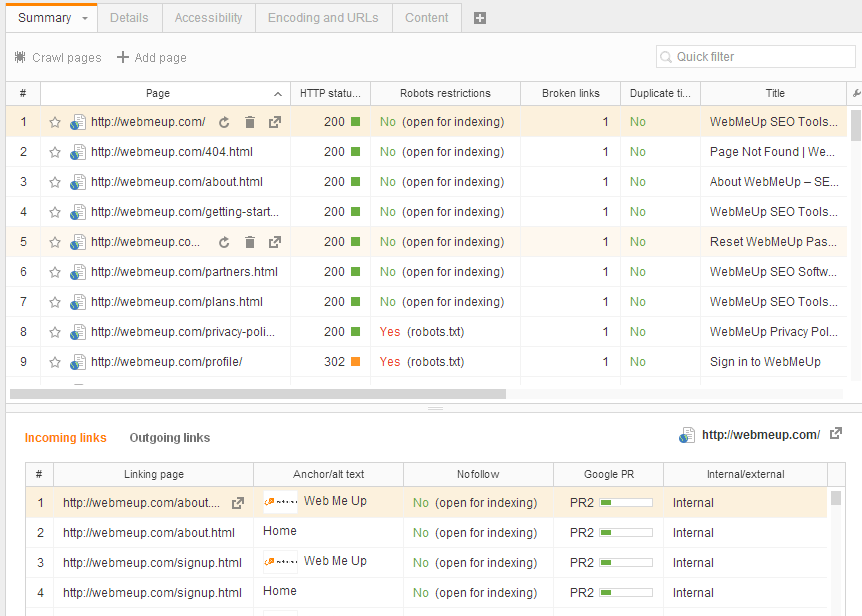 In the 'Landing Pages' sub-module you can select the pages you would like to optimize for your keywords. The software provides you with the detailed guidance on how to optimize each HTML element of those pages.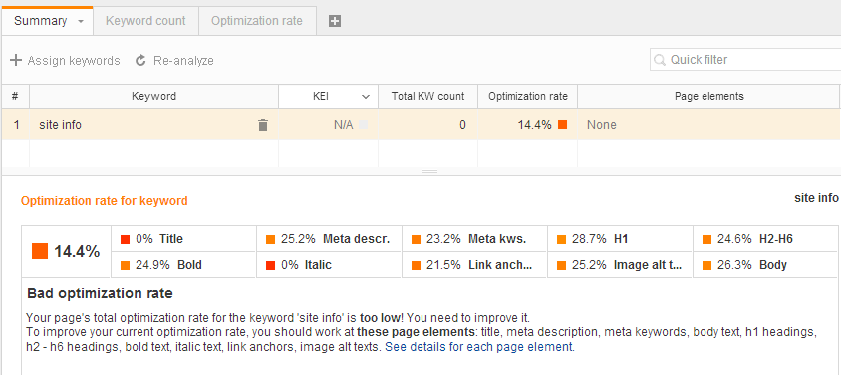 Backlink analysis
The software 'Backlinks' module delivers you the full list of all indexed links pointing your website. Each link gets automatically analyzed to various SEO important criteria, which gives you the detailed picture of your site backlink profile.

Also, in the 'Management' sub-module you may manually add links you would like to monitor.
Competitors
The 'Competitors' module can be quite useful for monitoring the campaigns and activities of your niche competitors. Being in the know of what your online rivals are doing, you may streamline your own SEO campaign and channel it into the right direction.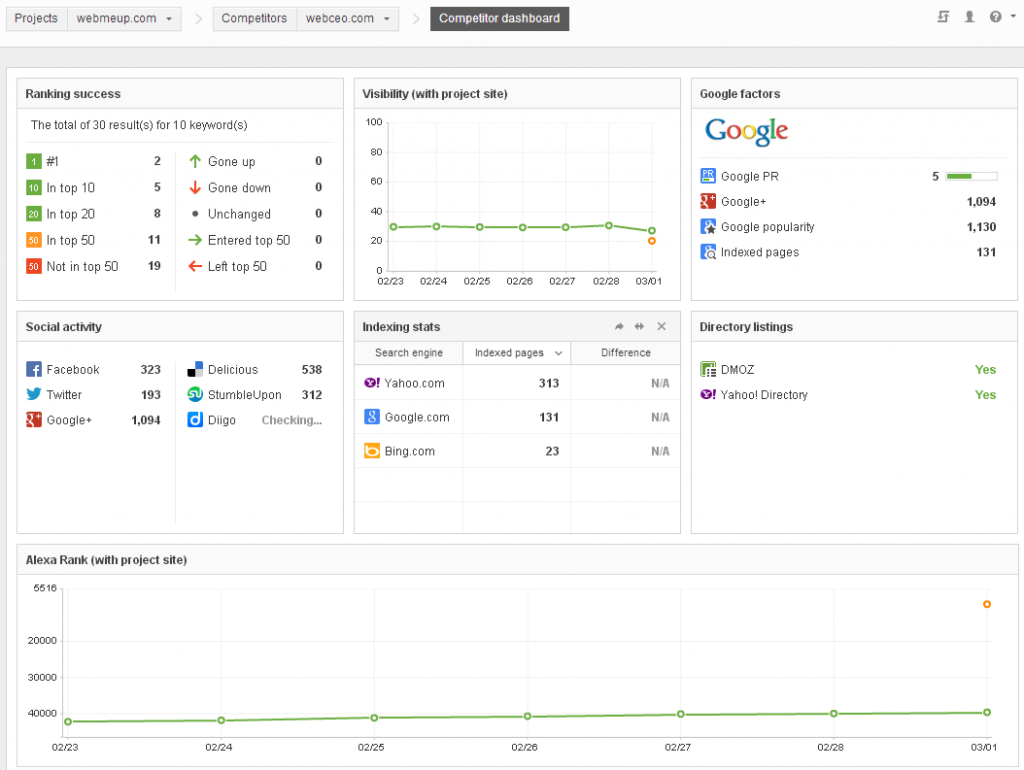 Reports
The reporting facilities have recently been added to the application. At the moment the reports are rather basic, but contain all the info you may need.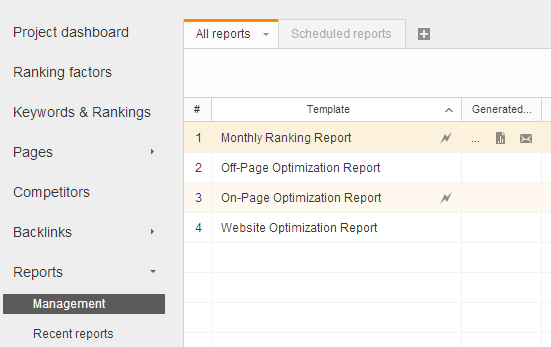 Community
Being logged into your account, you can access WebMeUp users' community, where you can discuss the software, share your ideas on how to use it for various stages of your SEO campaign, etc. Also, there you can share your thoughts and exchange your SEO experience.
NB! The more active you are in the community the more Web-points you get. Later WPs can be exchanged for the subscription extension!
Bottom-line
Summing all the things up, I can say that WebMeUp can be quite an effective solution for website promotion. The software brings together a number of different modules in one user-friendly environment and lets you execute various type of different website optimization tasks.
So my verdict is: APPROVED.
You may also check the free trial of WebMeUp and let me know what you think about this software.